hi friends, steemit and steemsea, wherever you are, you must be in good health and always under the protection of Allah SWT.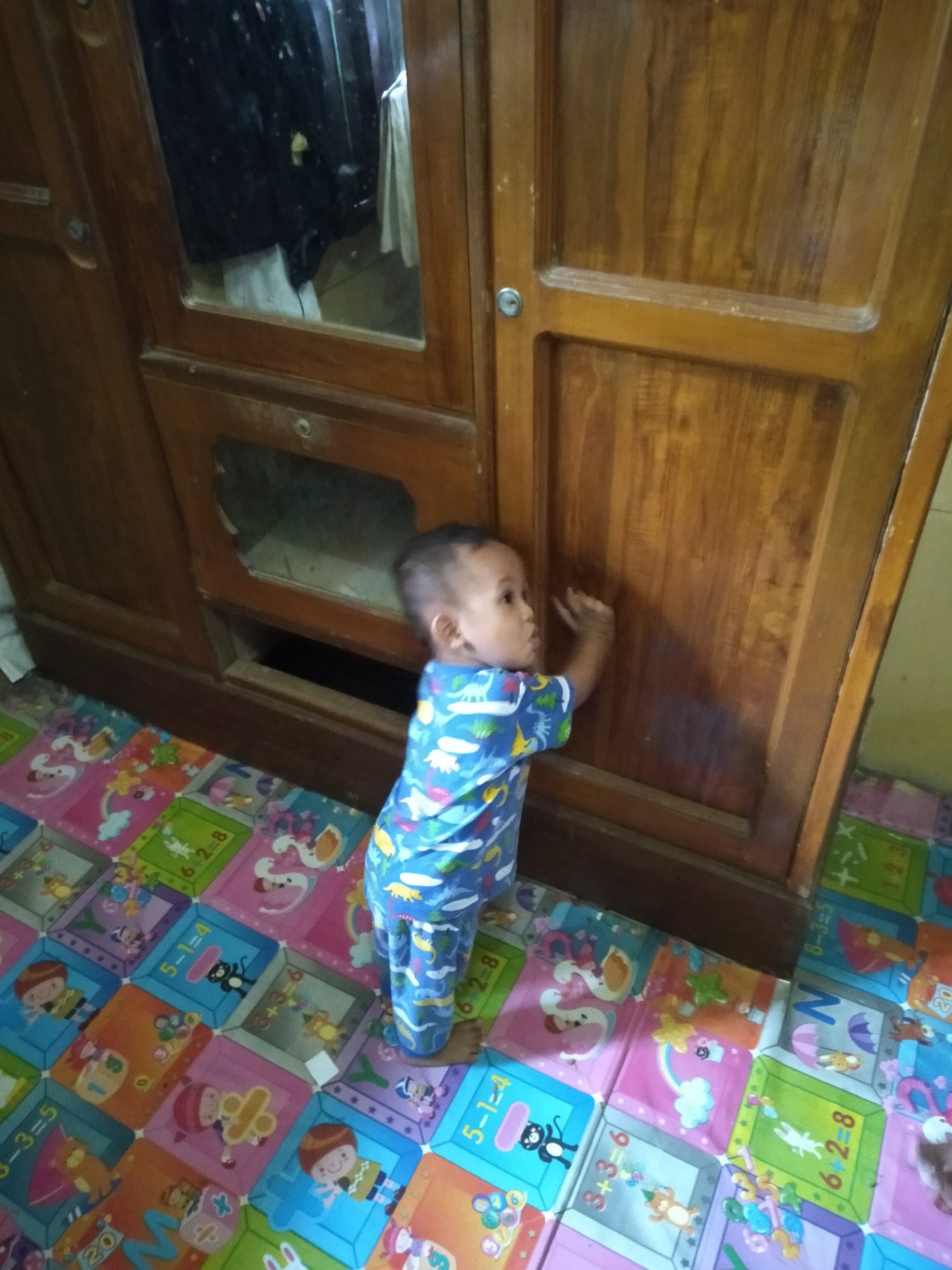 so on the occasion of this afternoon I will share my post about "a child is curious how the work his parents do".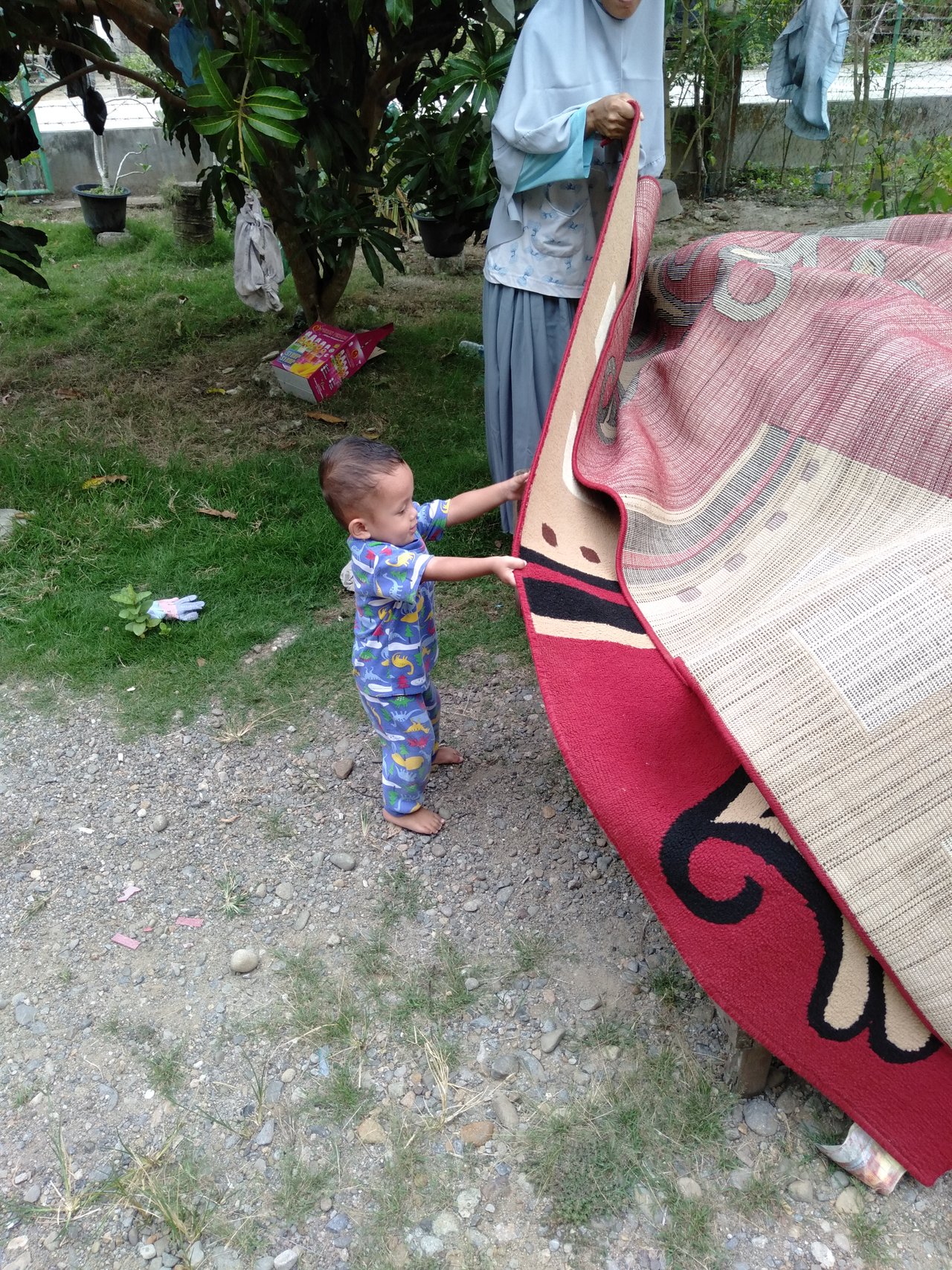 So, this morning when I woke up I saw my sister cleaning the house, then I saw my niece helping my sister (her mother). So, I laughed at my nephew because with curiosity he who wanted to help his mother was really very enthusiastic. but what was strange and what made me laugh when I saw his facial expression which was so strange and so cute when he was about to push such a large wardrobe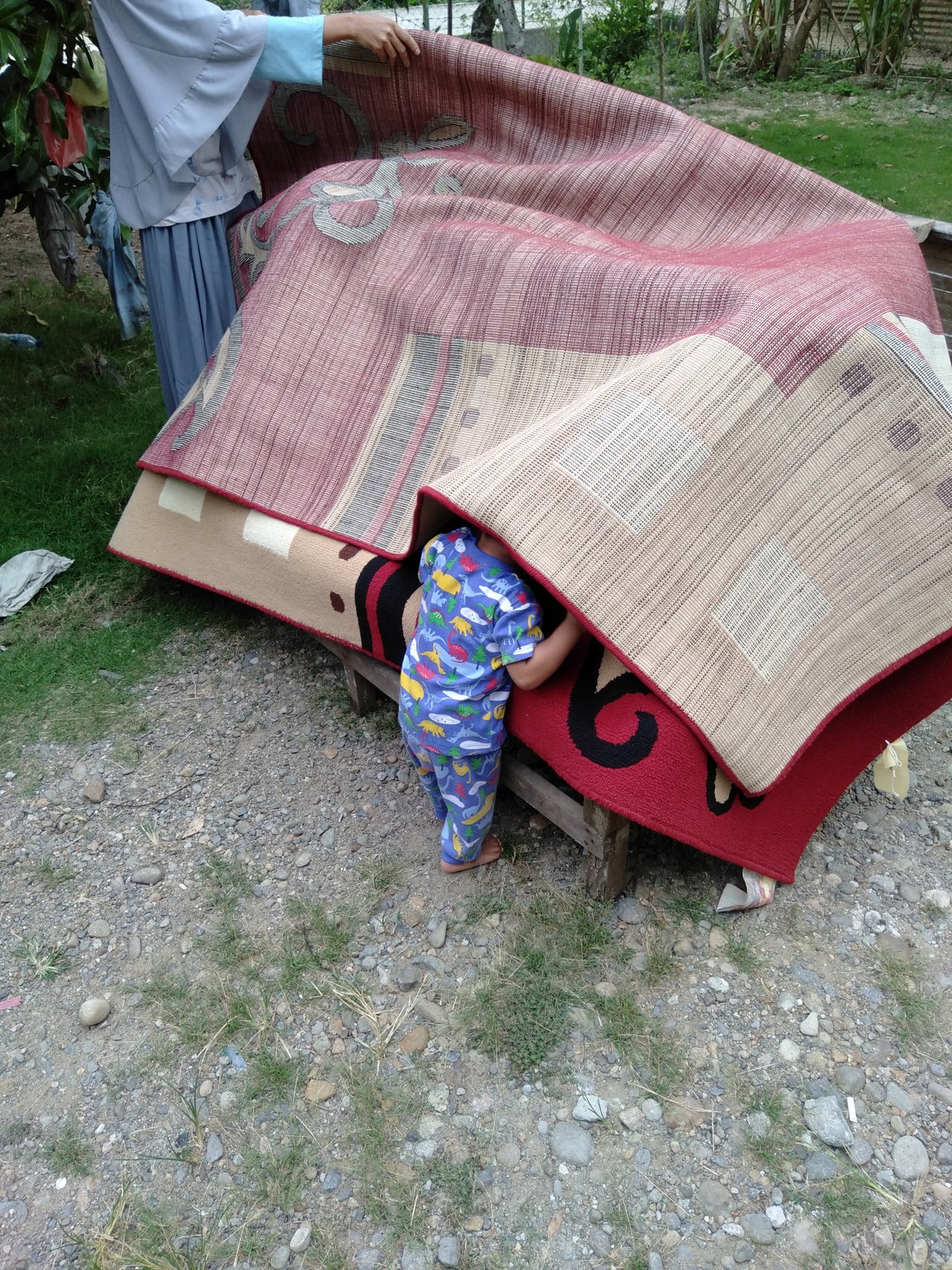 then, I went out and was about to sit in front of the porch, then I saw him again who wanted to help his mother who was drying the shelves in my house. well, there he also made strange and funny things, because after he picked it up here and there he couldn't bear it, then he put his head into the shelf while he laughed because he couldn't bear it.
So, the conclusion of my post is how a small child wants to do what adults do or we can say that his curiosity really is very much about what adults do and that's when a child has his curiosity. really big
well, that's all about my post this afternoon, hopefully we are always at work and always share our posts on steemit and steemsea