Good evening, STEEM SEA friends, wherever you are, you will be in good condition and keep on working, don't give up.
On this occasion tonight I will share my post about my story last afternoon with my friends on campus.
So, today I was invited by my college friends to break their fast together around the city of Hokseumawe. Actually we wanted to break the fast together not in the lhokseumawe area but in the geurugok area, namely the "SATE APLEH" place, because we were caught in the rain on our way to geurugok, so we canceled it to break our fast there.
Well, in the end we also made the decision to break our fast in the Hokseumawe area at "PANGLIMA KOPI" right at the Buloh intersection of the town of Hokseumawe.
So, we broke our fast there and it turned out that there were really many teenage children and families breaking their fast there. At first I thought that there were so many people breaking their fast there because of the rain, but they didn't want their ties to break. So they are still very enthusiastic to break their fast together even though the rain is so heavy and they are willing to go through the heavy rain for the sake of togetherness and tighten their ties of friendship.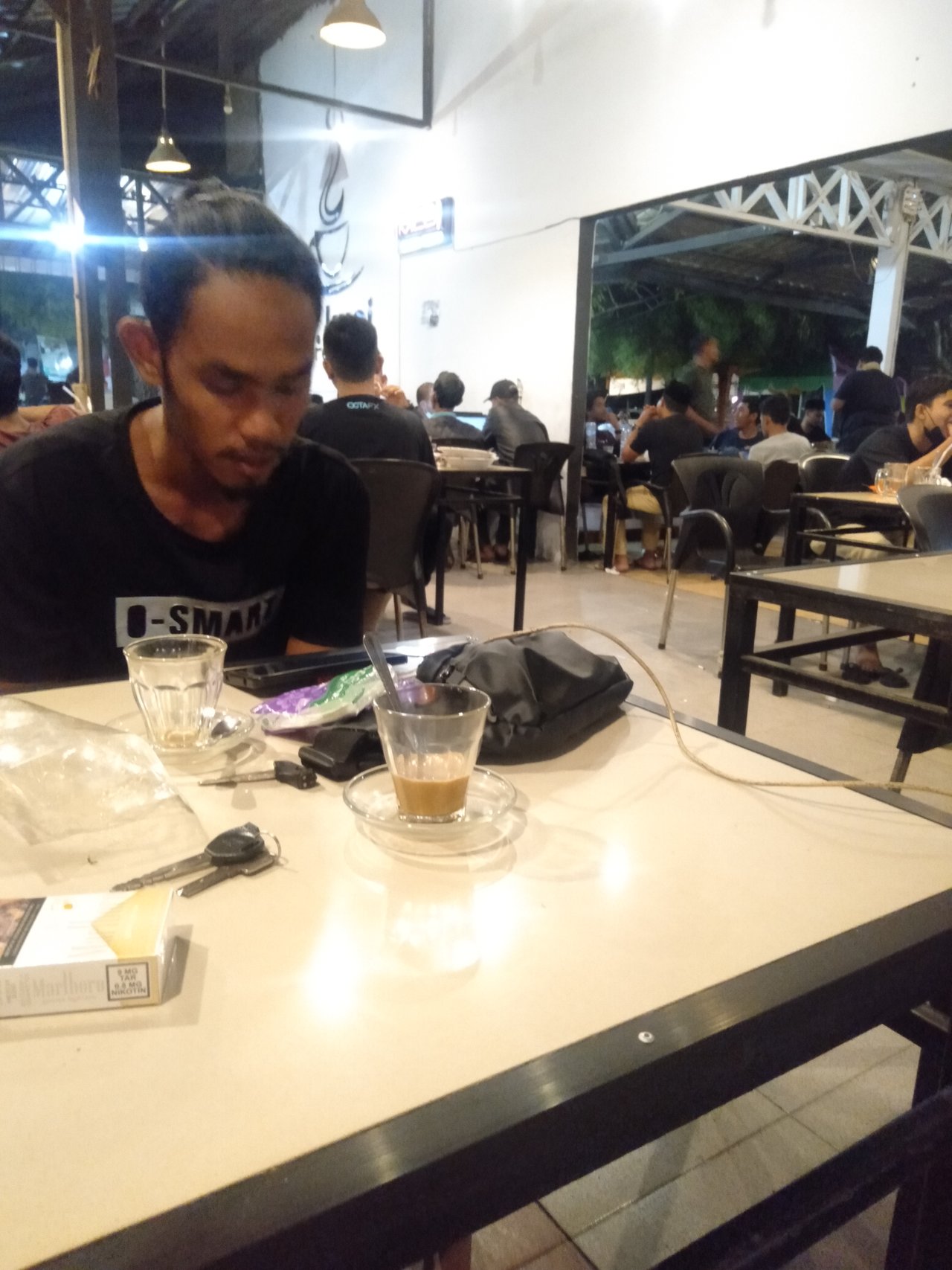 However, after we broke our fast at "PANGLIMA KOPI", we moved or moved to another place to find coffee. Then we stopped at "DR. COFFEE" to enjoy a cup of coffee, it turns out that here are also known for their busy names even though they are currently under COVID-19, they are still passionate about maintaining health protocols in order to enjoy the cup of coffee they want
Well, it's enough to be here about my story of the day even though it was full of obstacles that I went through with my friends. But we are still adamant about breaking our fast together even in rainy conditions in order to strengthen our friendship