hi steemian
---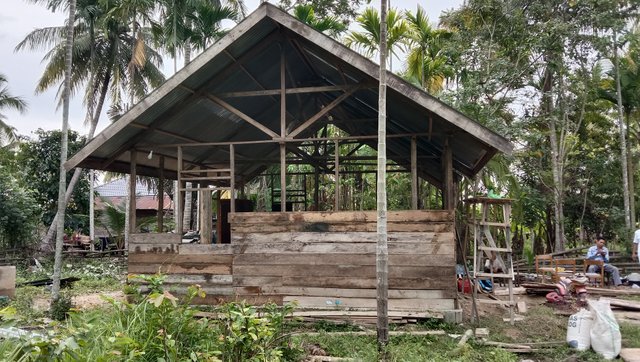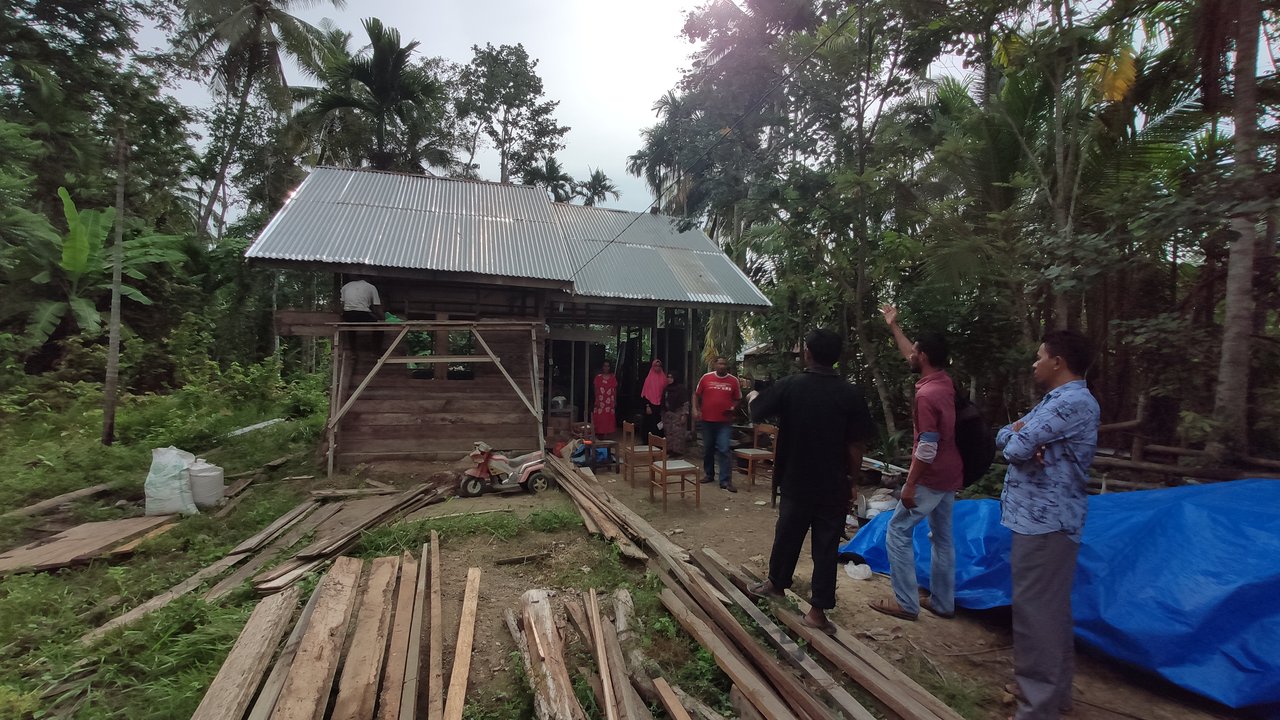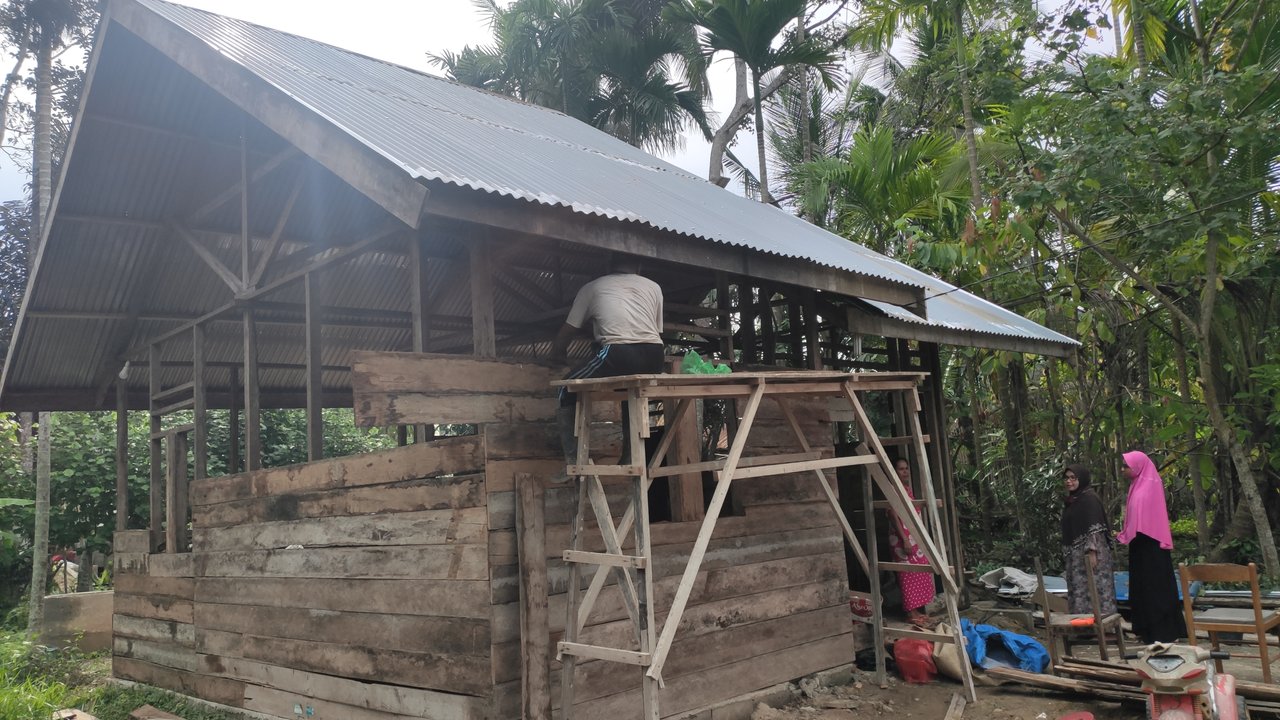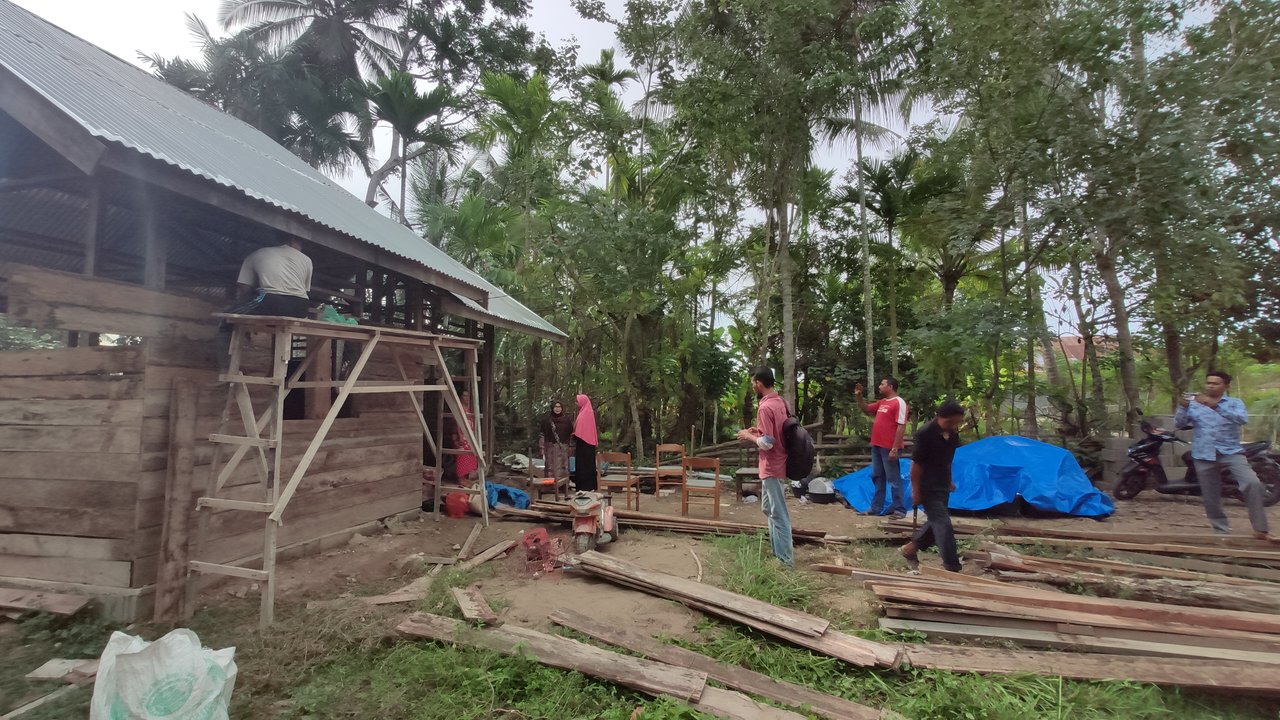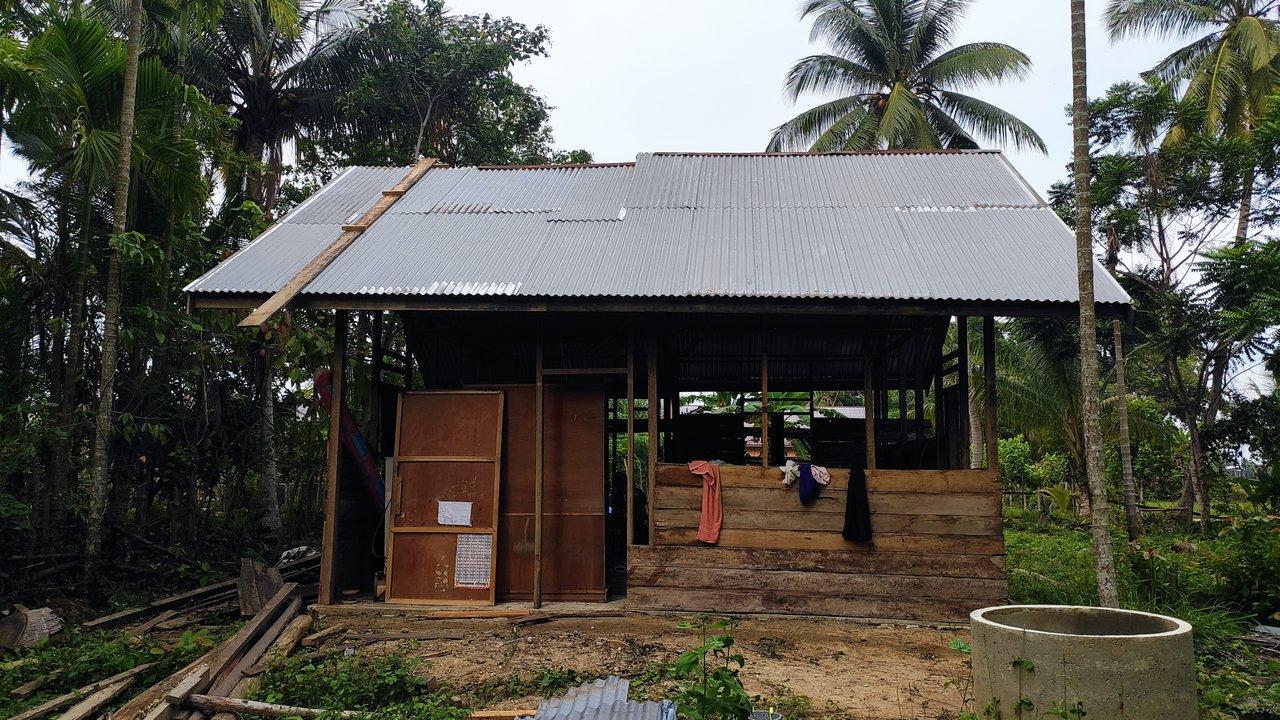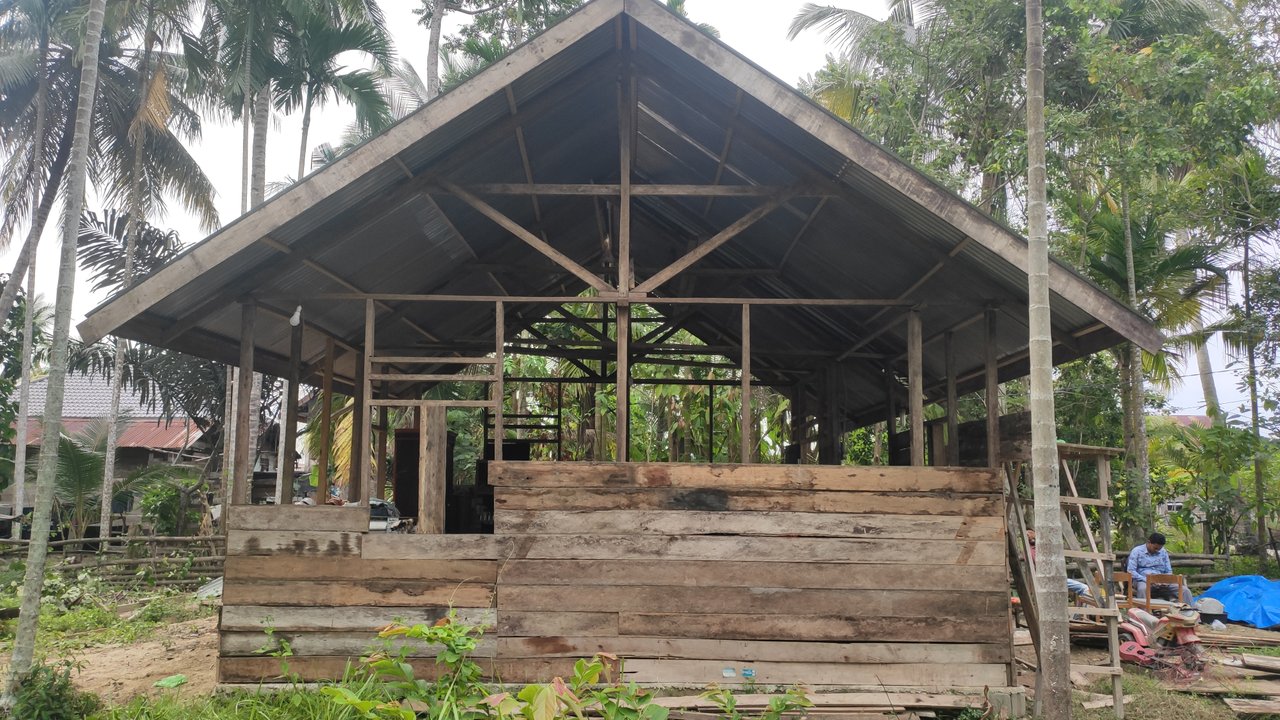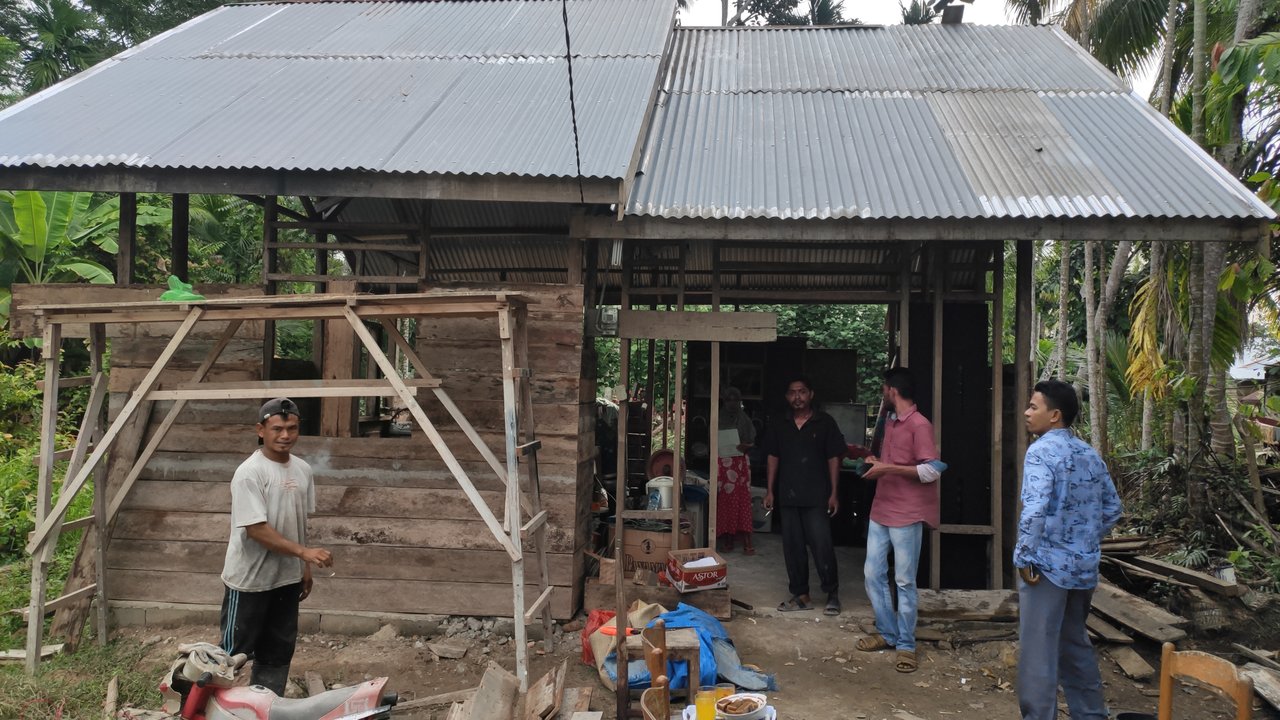 hi steemian
Samsul is a person who has lived so far that it is very worrying, starting from where he lives to the economy which is very difficult to achieve. Samsul has a daughter who is still in elementary school and a wife without a proper job to do.
He lives in Nibong Village, Syamtalira Bayu District, North Aceh Regency, Aceh Province. So far, he sells sugarcane juice by the roadside to cover his daily needs. The income earned per day is only 20 thousand rupiah.
There is information from the local community to one of the North Aceh Steem.Amal TEAM that there are people who are very concerned about their living and economic conditions so far.
So we are the North Aceh Steem.Amal TEAM trying to trace where Samsul and his family live. Arriving at the village, it turned out that Samsul's condition was the same as the news that developed in the community. The house that is currently occupied is very uninhabitable, where the position of the house is without adequate walls, and the wood used is wood and planks that have been swayed.
With this condition, we, the administrators of steem.amal, north aceh, held a limited meeting together to discuss the continuation of the survey that had been carried out by TIM What next step should Steem.amal north aceh think about.
Regarding the decision that will be taken later,
@el-nailul
will make a post about the follow-up activities that will be carried out by steem.amal to Samsul and his family. Hopefully the program that will be run later will get full support from the steemian, especially the steemit officials.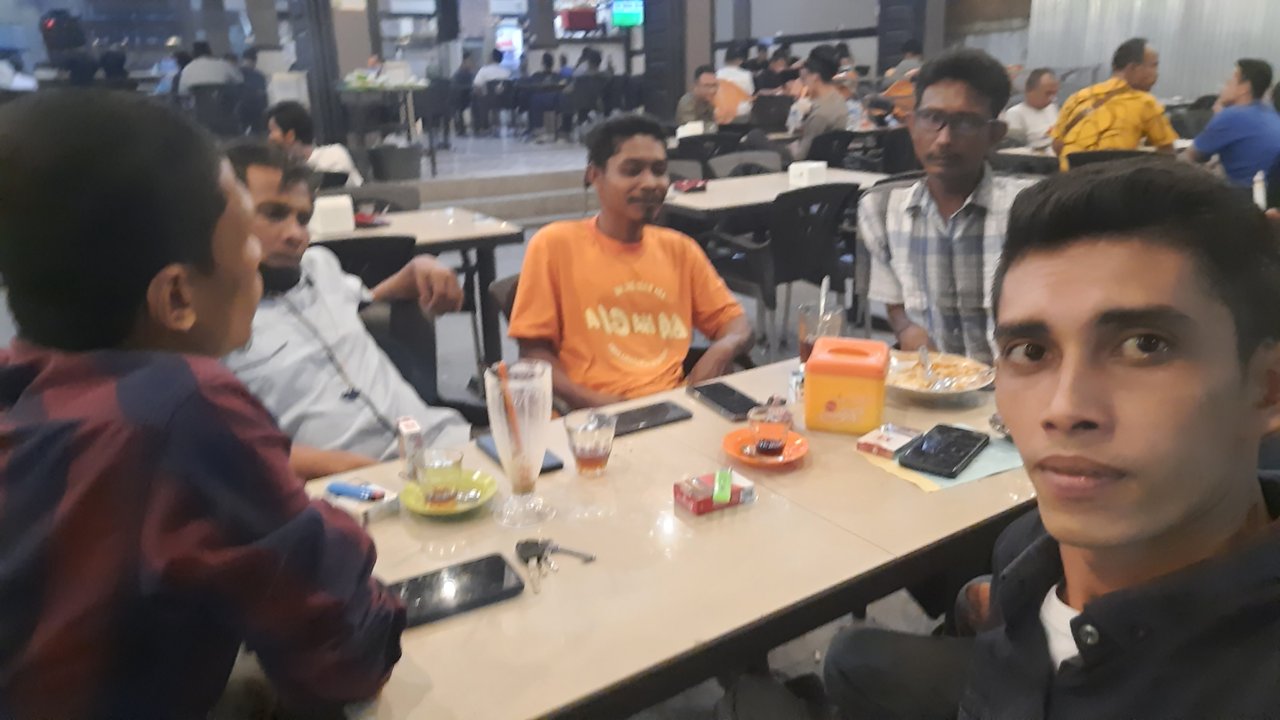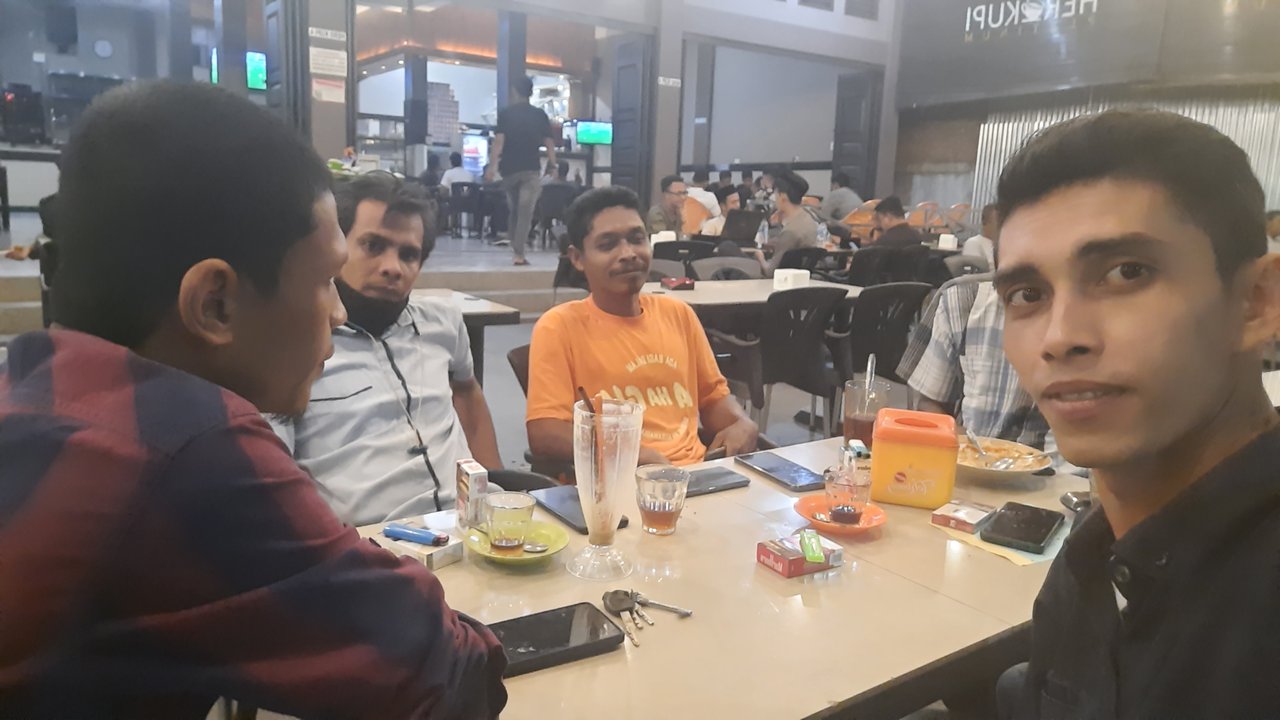 𝕋𝕙𝕒𝕟𝕜 𝕐𝕠𝕦
Cc, @anroja, @el-nailul, @radjasalman, @klen.civil, @irawandedy, @heriadi
𝙎𝙪𝙘𝙘𝙚𝙨𝙨 𝙬𝙞𝙡𝙡 𝙗𝙚 𝙤𝙗𝙩𝙖𝙞𝙣𝙚𝙙 𝙗𝙮 𝙖 𝙩𝙧𝙪𝙡𝙮 𝙥𝙚𝙧𝙨𝙤𝙣
ℝ𝕖𝕘𝕒𝕣𝕕 𝔹𝕪 @𝕞𝕚𝕗𝕥𝕒𝕙𝕦𝕕𝕕𝕚𝕟
Team @steem.amal North Aceh District Program