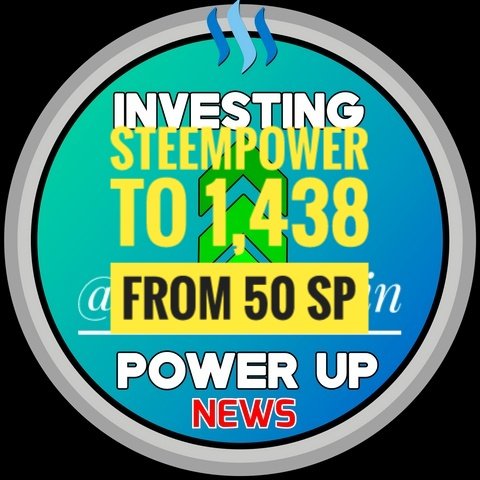 Since I was active again on March 2, 2021, my Steem Power is 50 SP, for these 3 months I have posted in the newcomer community as my first step back in the world of steemit until I finally completed the task from the community Next I went to the steem sea community in which a lot of my friends had joined. There I made more posts about my good days, and the positive activities I did.
On the way, I joined steem.amal, where the activities planned by steem.amal agree with my way of thinking in order to help rural communities who need help from the smart people in their respective countries. In steem.amal I was appointed as a field officer to monitor activities that can be done by steem.amal in accordance with the decisions that have been taken.
Unknowingly it turns out that in the third month I was actively steemit, now I have got steem power almost 1,500 SP. And this is a great achievement for me, because every post I claim is around 0.5 SBD. I'm slowly collecting, so it's time for me to sell at the right price to get steem.

Semenjak saya aktif kembali pada tanggal 02 maret 2021, Steem Power saya berjumlah 50 SP, selama 3 bulan ini saya melakukan postingan di komunitas newcomer sebagai langkah awal saya kembali lagi dalam dunia steemit sampai akhirnya saya menyelesaikan tugas dari komunitas tersebut. Selanjutnya saya beranjak ke komunitas steem sea yang didalamnya banyak sekali teman-teman saya yang sudah duluan bergabung. Disana saya lebih membuat postingan tentang hari-hari baik saya, dan kegiatan positive yang saya lakukan.
Dalam perjalanan, saya bergabung dengan steem.amal, dimana kegiatan yang direncanakan oleh steem.amal sependapat dengan jalan pikiran saya demi membantu para masyarakat desa yang membutuhkan pertolongan dari para cerdik pandai yang ada di negara masing-masing. Dalam steem.amal saya di angkat sebagai petugas lapangan untuk melakukan monitoring kegiatan yang bisa dikerjakan oleh steem.amal sesuai dengan keputusan yang sudah diambil.
Tanpa terasa ternyata di bulan ke tiga saya aktif disteemit, sekarang saya sudah mendapatkan steem power hampir mencapai 1.500 SP. Dan ini merupakan capaian yang hebat buat saya, karena setiap postingan yang saya klaim kisaran 0.5 SBD. Perlahan-lahan saya kumpulkan, sehingga tiba waktunya saya menjual dengan harga yang sesuai untuk mendapatkan steem.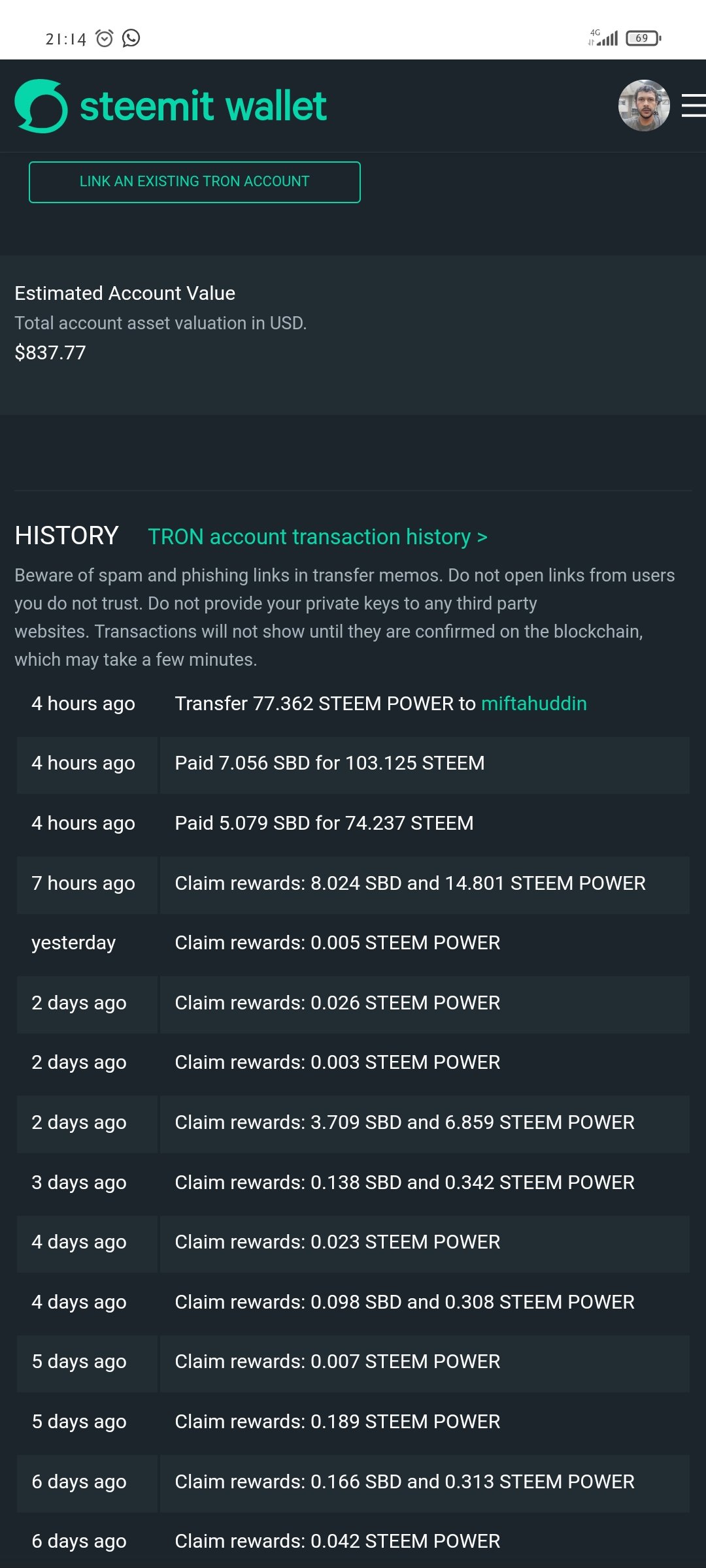 There are several times I do power ups with varying amounts. It depends on how much SBD I get on the steemit platform.

Ada beberapa kali saya lakukan power up dengan jumlah yang bervariasi. Tergantung berapa jumlah SBD yang saya dapatkan di platfrom steemit.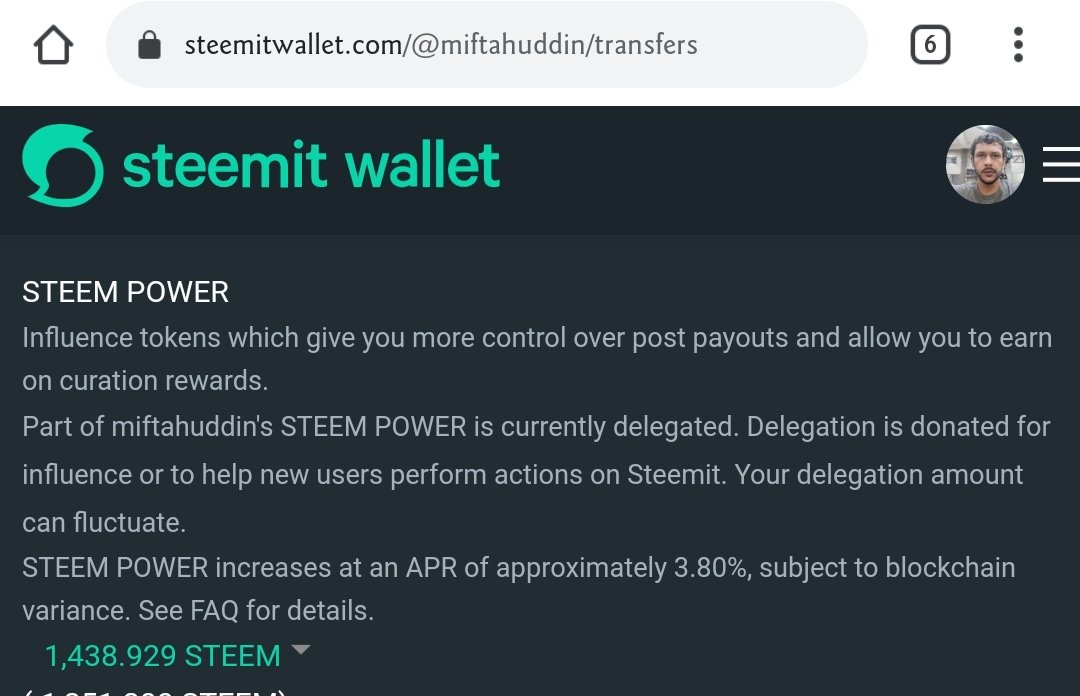 Power up is an example for beginners to develop their account by having maximum power. We don't need to be ashamed to do power ups with a small amount of steem. Because everyone understands the income we get on steemit. The important thing is that we want to try to strengthen our personal account and be helped by other people. Slowly but surely is the right decision. Because over time we will also have a lot of steem power.

Power up adalah salah satu contoh kepada pada pemula untuk mengembangkan akun mereka dengan memiliki kekuatan yang maksimal. Kita tidak perlu malu melakukan power up dengan jumlah steem yang sedikit. Karena semua orang paham dengan pendapatan yang kita dapatkan di steemit. Yang penting kita mau berusaha untuk menguatkan akun pribadi kita dan terbantu orang-orang lain. Pelan tapi pasti adalah keputusan yang tepat. Karena lama kelamaan maka kita juga akan memiliki steem power yang banyak.

𝕋𝕙𝕒𝕟𝕜 𝕐𝕠𝕦
Cc, @anroja, @el-nailul, @radjasalman, @klen.civil, @irawandedy, @heriadi
𝙎𝙪𝙘𝙘𝙚𝙨𝙨 𝙬𝙞𝙡𝙡 𝙗𝙚 𝙤𝙗𝙩𝙖𝙞𝙣𝙚𝙙 𝙗𝙮 𝙖 𝙩𝙧𝙪𝙡𝙮 𝙥𝙚𝙧𝙨𝙤𝙣
ℝ𝕖𝕘𝕒𝕣𝕕 𝔹𝕪 @𝕞𝕚𝕗𝕥𝕒𝕙𝕦𝕕𝕕𝕚𝕟