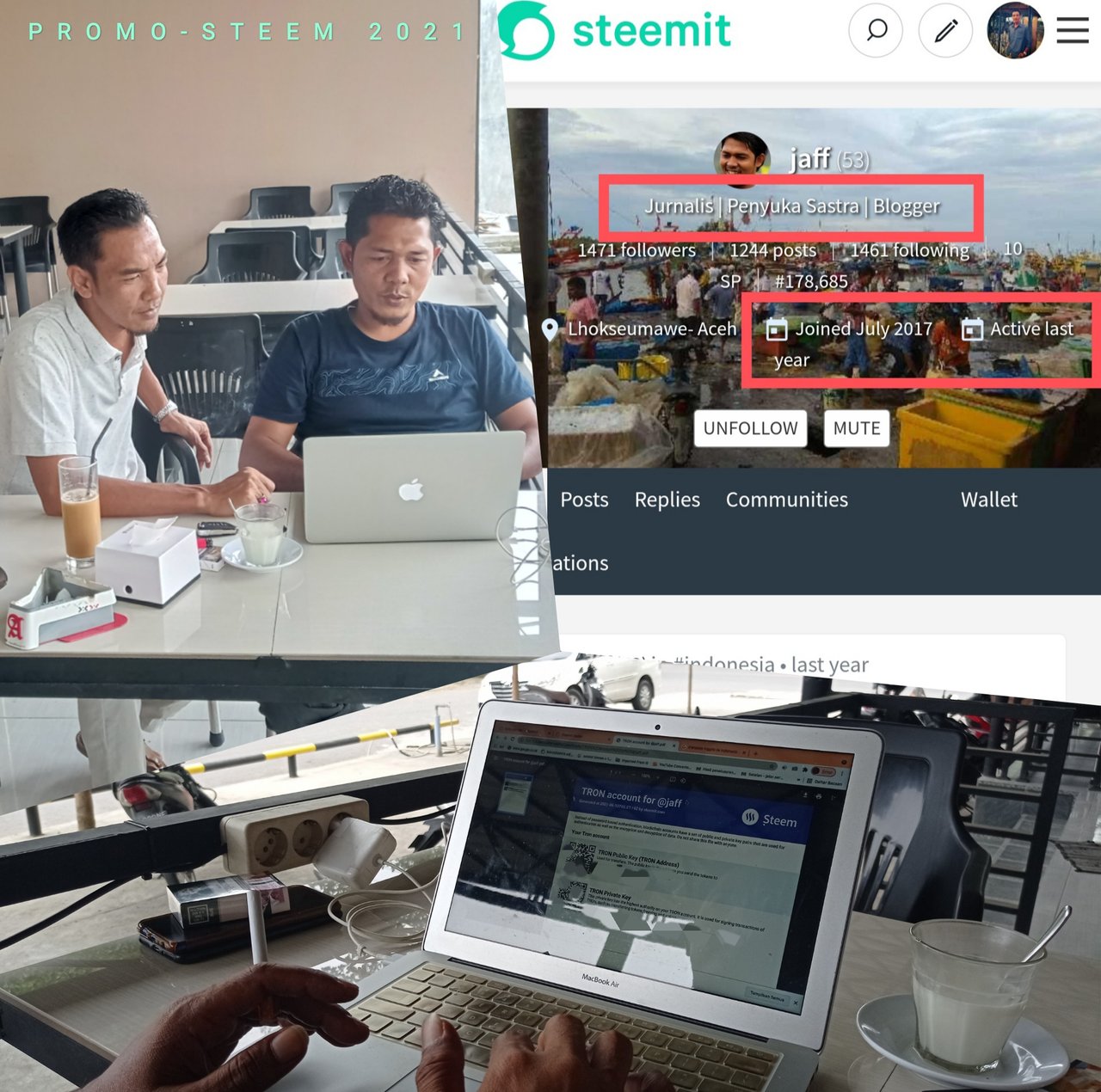 One of the right steps to stabilize the steem ecosystem in the future is to invite investors to invest in steemit and power up the steemit account.
Salah satu langkah yang tepat untuk menstabilkan ekosistem steem di masa yang akan datang adalah dengan cara mengajak para investor untuk berinvestasi di steemit dan melakukan power up di akun steemit.
Today, itook advantage of the holiday to meet a cryptoman, blogger, and reliable journalist in Aceh - Indonesia, he is also active as Secretary of the Alliance of Independent Journalists (AJI) of Lhokseumawe City for the period 2021-2024. He is an alumnus of steemit in 2017 with an account named @jaff. Since a year ago he was no longer active for various reasons, just like me who returned to being active in the past few days.
Hari ini saya memanfaatkan momen libur untuk bertemu dengan salah seorang cryptoman, blogger, sekaligus jurnalis handal di Aceh - Indonesia, beliau juga aktif sebagai Sekretaris Aliansi Jurnalis Independen (AJI) Kota Lhokseumawe untuk periode 2021-2024, beliau adalah alumni steemit tahun 2017 dengan akun bernama @jaff, sejak setahun yang lalu beliau sudah tidak aktif lagi dengan berbagai alasan, sama halnya seperti saya yang kembali aktif dalam beberapa hari ini.
---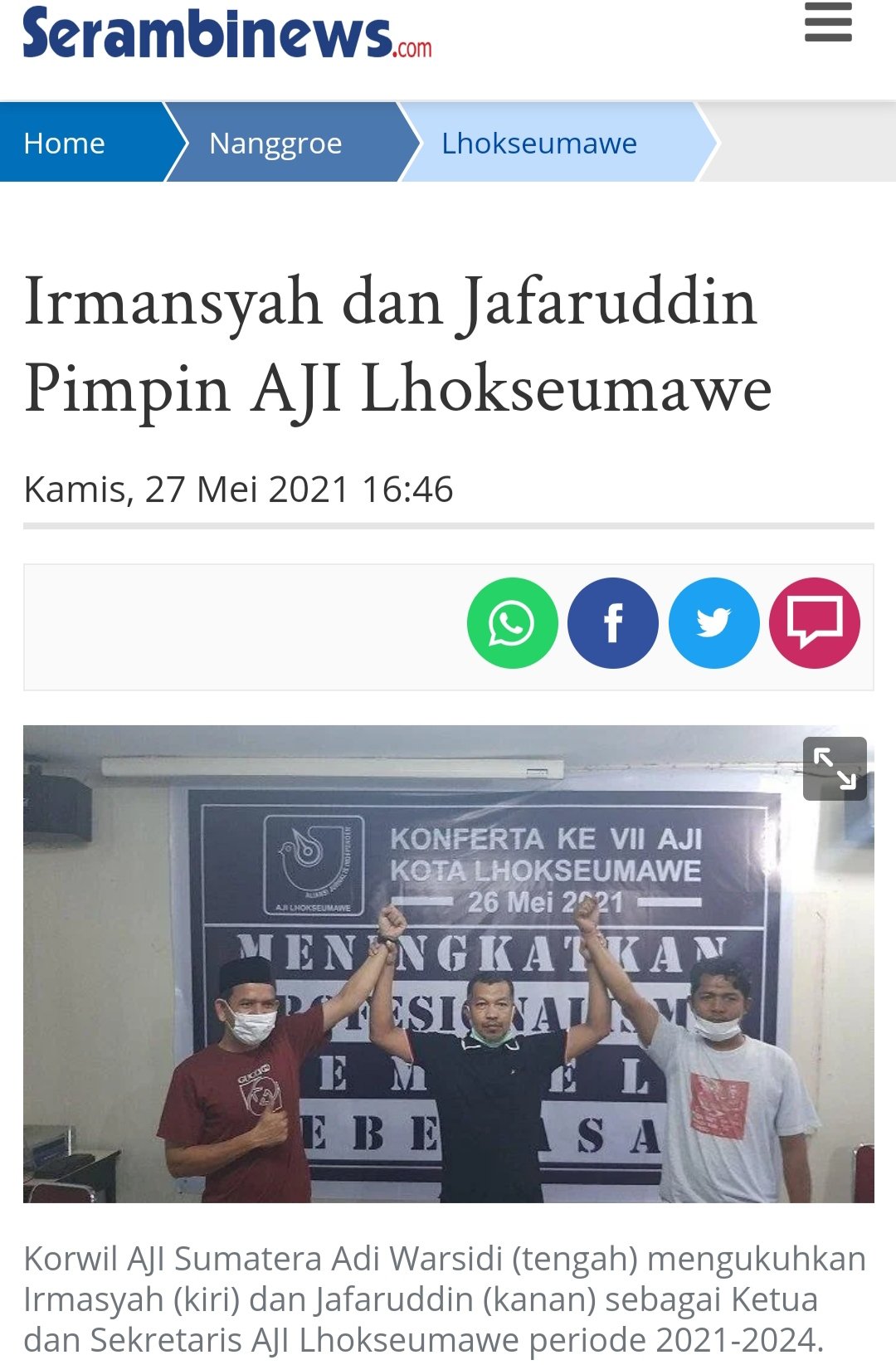 Sosok Mr @jaff hasil tanggapan layar di Serambinews.com
---
I did a steem promotion by inviting @jaff to be active again on the steemit platform and more suggesting him to invest in steem by Power Up to his old account.
Saya melakukan promo steem dengan cara mengajak @jaff untuk aktif kembali ke platform steemit dan lebih menyarankan beliau untuk menginvestasikan steem dengan cara Power Up ke akun lama miliknya.
I'm sure he will rejoin steemit. At the beginning of our meeting today i immediately started the conversation by saying "Ser, i have been active again in steemit and I invested there." - I said, then he was a little surprised to answer "Really?", then i explained it to him with various logical reasons which in my opinion he needs to try again to be active.
Saya yakin beliau akan bergabung kembali ke steemit. Awal pertemuan kami hari ini lansung saya awali pembicaraan dengan mengatakan "Bang, saya sudah aktif kembali di steemit dan saya berinvestasi disana." - Oh ya? Jawab beliau dengan sedikit terkejut, lalu saya menjelaskannya kepada beliau dengan berbagai alasan logis yang menurut amatan saya beliau perlu mencoba untuk aktif kembali.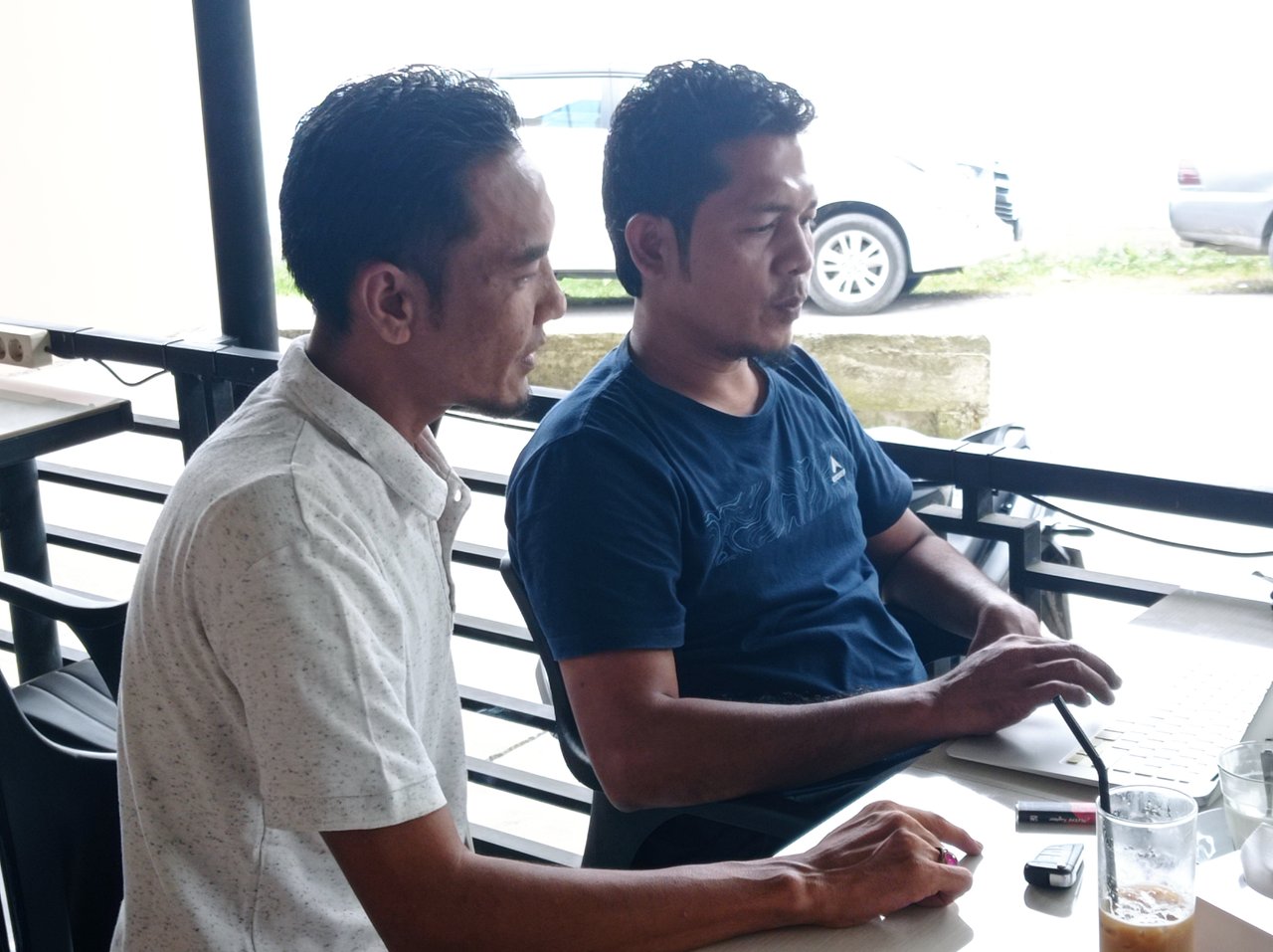 Diskusi sambil melihat perkembangan steem dan platform steemit
---
After i explained to him at length about the prospects of steem and the development of the steemit platform today, I think he will make the decision to rejoin soon. Mr @jaff, I'm waiting for you to be active again.
Setelah panjang lebar saya menjelaskan kepada beliau tentang prospek steem dan perkembangan platform steemit hari ini, saya rasa beliau akan mengambil keputusan untuk kembali bergabung dalam waktu dekat.
Mr @jaff, saya menanti anda untuk kembali.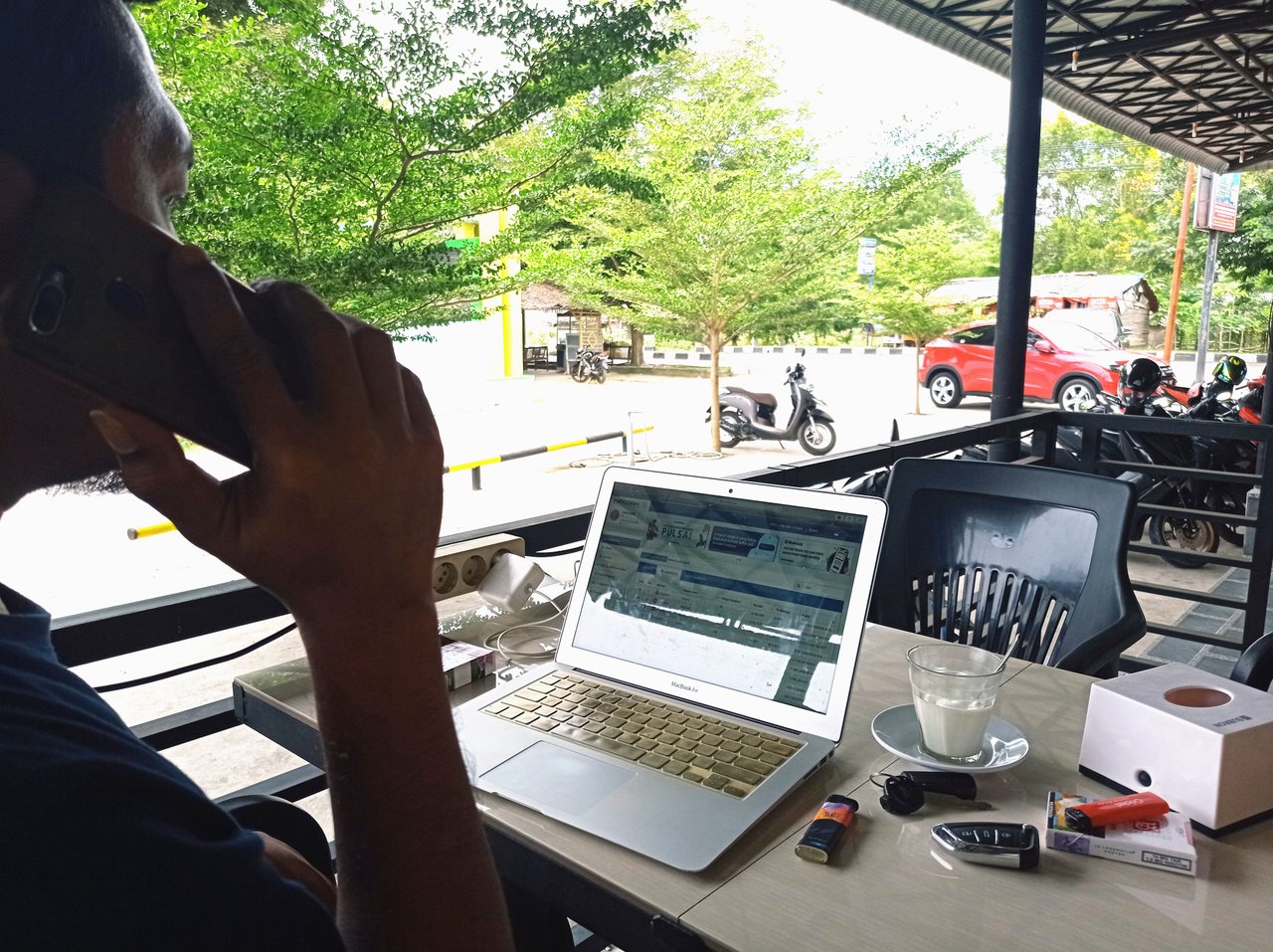 Mr @jaff menujukkan respon positif dengan lansung memantau pergerakan Market Cryptocurrency
---
That's my activity today in the steem campaign and steemit platform for a bright future of steem, greetings profit and greetings steem to the moon 🚀
Thank you.
Demikian aktifitas saya hari ini dalam mengkampanyekan steem dan platform steemit untuk masa depan steem yang cerah, Salam profit dan salam steem to the moon 🚀