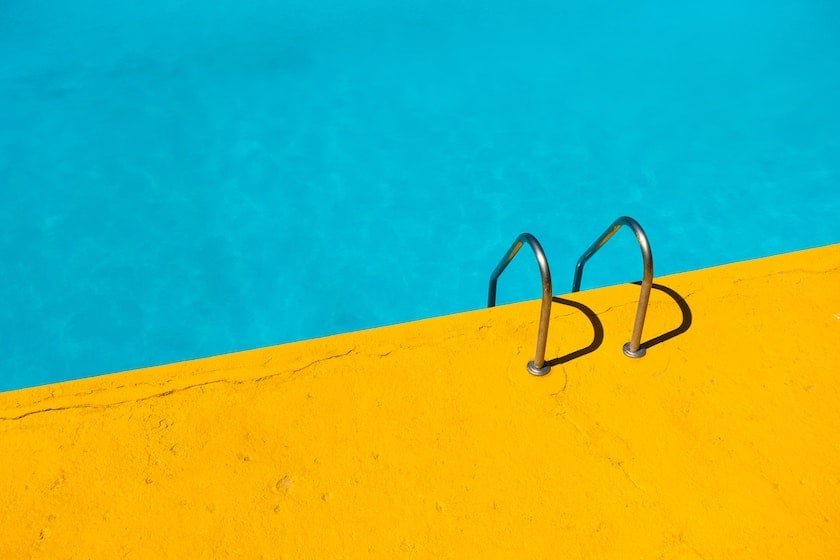 Good morning, not sure what to think of that loop series yet I'll be honest, if it's in my mind and I'm trying to make an opinion about it maybe that's a good thing, maybe it's connecting with me on a level I've not really deep dived enough yet so feels a little alien.
I mean all the shots are there, apart from that constant re-use of the music as a transport for empathy moments it's got good stories too.
Just waiting for it all to combine together I guess to the ultimate question, I guess I wanna know the start, beginning and have some idea of the end or at least what the freaking heck the 'loop' does in all of this.
It's gonna be a freaking HOT one today, we got 74f on the high mercury side later on in the day so I'm surely gonna be getting some shaded area with good air flow for sure. It's kinda ice cream weather too tbh.
Photo by Etienne Girardet on Unsplash
Eggy time soon, not sure how to go with that this morning, might just be a couple of friend eggs in a sandwich instead of scrambled. Now that the flour situation has hit critical mass right now, I never thought I'd say this but I really miss my atta and gram flour.
Guess I really like those creature comforts and knowing I can 'spin up' my own breads from scratch like installing a virtual machine in the cloud for my stomach. Give a man a fish or give a man a fishing rod to feed his family eh, it's interesting the life unlocks you get when you know something from it's raw components.
Kinda feeling like I wanna work on my gigs today, now that I know that I'll be unlocking a stack more I definitely want to do a batch of them as virtual consulting for the things I use and know about a lot. Certainly feeling the momentum pick up.
I never thought I'd be able to get over that next pain point but here we are done in the last sixty days. It's certainly got me interested in 'attention' economy more but not from just the SEO perspective of running ads for certain niches of people but also WHEN to run those ads, timing, placement and where people are in transition.
People have been isolated so it's a go to 'screen' for them to pick up more and entertain themselves but also to learn new skills. When they take a course now, they actually step through and do it, not pay for it and do it at the weekend, they are GORGING content right now.
I'd like to explore advertising that's not age, skills and tags but also times of day and places, I wonder if you can advertise inside of geo location areas, places like airports, malls etc and also at certain times of the day.
I know that end of the week, end of the month, national holidays, sundays are probably gonna be good — something to look into for both of the things we do currently, I do like the idea of that small monthly budget for your stuff thou too, I cannot wait until you have a fully decked out store of like one hundred products, so sick! :)
Enjoyed hanging out last night, but I'm determined to work on those course elements today even thou it's gonna be hot hot hot, I think if I treat today like a sunday and then double stack the planning for the week ahead then I'll be in good shape for the 15/16th roll over this month — still not out of the woods yet on everything but may has certainly got a little less scary.
Blimey, I've been typing for ages and it's not nearly time for you to rise and shine, the sunshine is coming in HOT now and the sun is moving around in the sky as I lose my shaded area in what seems like all of a sudden, it was so perfect this morning, I might even try for really early tomorrow.
My only true wish would be that you were here to enjoy it with me but obviously with the way we are locked down with pandemic that's kinda outta the question anyway, gotta get myself some protective gear eh and start making my way across those seas.
Welcome to the weekend, I've been waiting for you! :)
Huggles,
__humble x