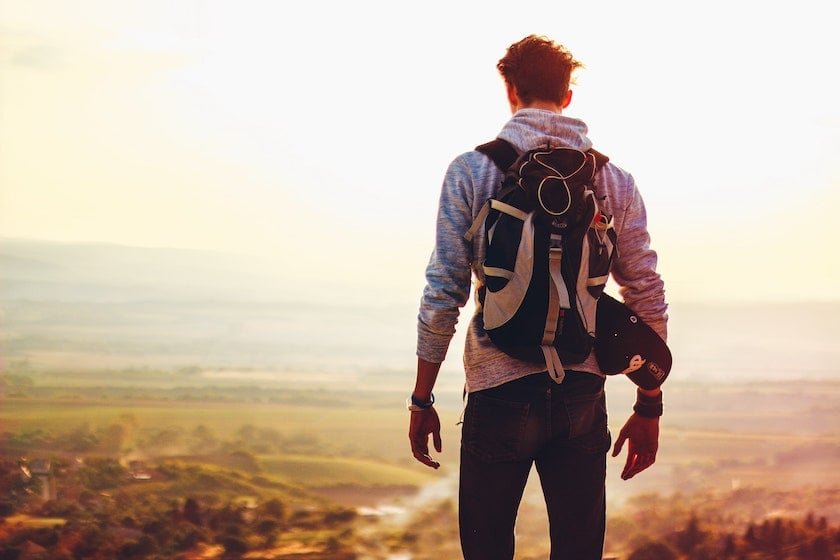 "Sorry Sir, Sunday Hours"
What.
"Yeah, it's bank holiday friday, the post office is closed today until monday and I can't serve you beer until 10am"
I stared blankly for what seemed like minutes, the reality of the situation of my need to be efficient dashed by british flags, cheesy sentiment and lack of access. I was trying to be measured.
"No problem, I'll wait outside"
So for an hour I waited, cars came and went, a lovely old boy dog was tired up next to me and two people asked me if I was waiting in a que to go in even thou I was the only person standing there, nowhere near the door.
An old lady came into the carpark and reversed her black bmw into a van, straight up hit it, not fast but hit it all the same, she went forward, adjusted, and then proceeded to drive off not waiting around to tell the person that she had dented their bumper of this work van a little.
Photo by Almos Bechtold on Unsplash
I stood there, almost dying inside of laughter at the sheer randomness of it all, it's crazy to see what people buy in an hour. I highly recommend it. I saw a kid in a mini s come and get coco pops and an energy drink, a guy driving a very expensive car come and get a packet of five slices of meat and nothing else.
I saw red faced midlife crisis lady with her vw convertible polo come in for alcohol and come out even more red with what seemed like guilt that even the shop knew she had a problem if she couldn't work out what day or time it was to get served.
Then we had the camera dude, backpack, water, hiking shoes and his wife with unkept hair trying to keep up behind. You could see the anguish of being a) married to this dude and b) not interested in fucking hiking to take photos at 9:30am in the morning on a friday. She was so over it.
I think they wanted a nice little can of something. They come out empty handed and grumbling under their voices.
And still I waited, me and the old dog that was tied up behind me was sniffing at the back of my ankles before he fell to the floor in a slump with his back legs out sideways and a little flick of his tail letting me know he felt like he was safe when I acknowledge he was there and that I was definitely not his owner but we could share space together anyway.
Four minutes towards 10am I walk back in, grab some bread, bacon because at this point I need something additional to my alcohol wants and well that just looked like a good combo. I grabbed my ten cans of reasonably priced cider and waited in the queue for the final few minutes countdown until I could GTFO.
Did my usual interactions on the way home, social distancing, catchup, sharing information, updating relevant people, asking them how they were doing, families ok, you know the usual stuff you have to do to appear that you are a normal citizen in society.
Got back cleaned things, washed hands, dropped on the computer to finish this little message to you and then poppet popped up on the iPad and said hello, you'll probably read that before this. She's doing good, exercising and come out of her hermit crab cave cryostatis for a few minutes to drop her dad a message. She sends her love.
I just got a little sneezy, I think it's this fan behind me blowing all the dust around in here. Oh my kingdom for a dust devil. Once things really start to get moving we are gonna fix up a bunch of living conditions let me tell you, short term ones and long term ones too — I wanna get back to that backpack living life, major GO bag time, we got some travelling to do right?
Thank you for leaving me a message I know you had a little struggle bus about it and I hope you can still post it to the chain at some point so you have it as a reference to look back at some day. Does not feel like a friday today and I had so much planned to pick up that momentum again but that might get shifted to tomorrow, today is gonna be admin and text day today, maybe some layout for obs things and crafting effects.
You had me smiling at the jetpack/titan bit. I just saw you perfectly controlling your backpack and me hitting things and depth of field blurred in the background dashing back and forth like a manga while you were doing a piece to camera for a client in 2047. Of course, we live somewhere high rise and live opposite a blue and pink neon sign that keeps flashing.
Get yourself into a good morning groove, get some water, stretch out a little, get some good veg into you, get a good base of breakfast and food into the mix and then we can start drinking when you see fit — I've got my cider on ice and will be at the perfect temperature for when you are ready to get into this, perfect time for writing and planning during that :)
Also, I hope in the future that their is a new calendar and that the 83rd of Mapril exists on it, maybe on titan?
Crushing Hard.
Huggles,
__humble x