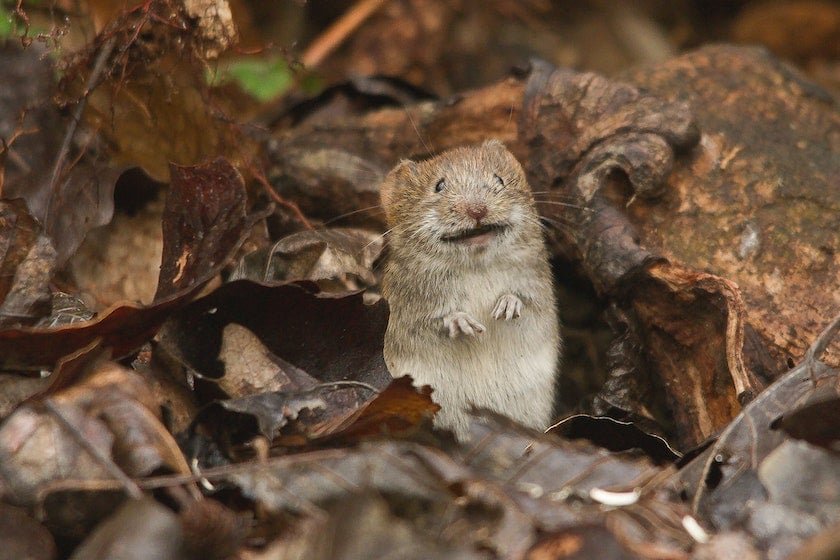 I know it's probably hard to believe but yes I made it to the computer at a reasonable time this morning, ready to work too, I think the fog is slowly lifting and while we still have a challenging time ahead (doesn't everyone right now?) I'm more up to the task today than I was yesterday.
I think that comes down to the ride of the energy flow that is upcoming, it's like a trigger warning or a light flashing erratically in a window in the street opposite that catches your attention — I've got a few things I need to move on today, now, this week, right away and I've got no time to lose.
The problem has been I've been concerned about all the other things as well that I know are completely out of my control and I'm trying to control them and it's simply a race again time on all fronts — but instead of riding the flow of the momentum I'd put myself in a holding pattern.
Photo by Giuseppe Martini on Unsplash
Sure, I'm levelling up, in a few days time that will open more things up eventually, I've had my best month yet in virtual education in some ways, it's opened up a stream that I had hoped would come about and it's actually starting to bear fruit.
It's been late starts but late nights and messy sleep, just a major recalibration in order that's all. I'm currently listening to a 24 bit FLAC version of AIR moon safari and it's kinda blowing my mind at the amount of detail and clarity and layering I never noticed before. I can't wait to blow your mind again with some lovely .FLAC goodness as we have a BBQ and beers or wine again around a firepit of some sort together. Must do! :)
I'm not sure what movie this was used but I'm kinda intrigued by the story/documentary behind this, seems very skater 80's.
I'm gonna record a video soon as I've been thinking about all these people that are getting some kind of cheque or assistance from the government while we are locked down.
Are we ever gonna be truly ever come out of that now? Surely this is showing us that money and jobs in it's present form are kinda stupid? I mean I've literally seeing adaptation all over the place to react to this brand new world we are living in.
it's both exciting and empowering, I realise not everyone will want to stretch their legs and adapt in this new age. I personally think we are primed for digital currency, autonomous transport and delivery, how could we not be?
We have so many elements of society that have now vanished overnight to be replaced with something better, smarter, I mean let's take those japanese vending machines, I'd love to see those suckers everywhere, heck I'd love to run one of those businesses. Are you kidding me, me and you cranking out our favourite food bowls and sandwich inventions.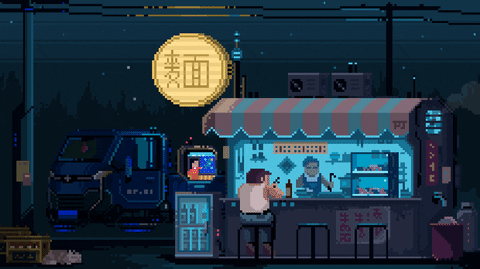 I think having a bunch of things malfunction recently, kettle and chair, everyday things you get used to just fall apart made me also consider products, people are gonna wanna pay more for something with vintage, legacy, great build quality — that has a community, that people can stand behind their product and design. Everything is about to go hyper niche.
If you had told me thirteen days ago I'd already hit just over what last month was on my training I'd have said that's impossible but it seems with a little bit of momentum, a push, determination, anything is possible and more than that it gives me a base to operate from.
If I've learned anything it's not just feeding the machine it's also doing as much on discovery as possible and creating the story and narrative that fits alongside it, you gotta meet people where they are at and what they need now which is hard when your doing it before they get there.
Like I said, it's recalibration time again and yet this time it's with some results which feels hella good I have to say. Like you said the other day, we kinda levelled up, just remember how long I was waiting to see that $160 alone flip over and then all the issues with the 30 day thing, seemed like a delay, like I was not allowed it for some reason, then two relatively big orders came at once, super weird, but super cool.
Make me pumped too that your dad is getting assistance and that hopefully with all the other stuff everyone is clubbing together to do there your all gonna have a little bit of a break from the panic of what's next and have it allow you to make bigger, further plans. I certainly feel like that at the moment, it's an opportunity to shape this to move forward.
Of course nothing is perfect, still a tight one to get all these things balanced and I have no idea how I ended up with summer time big yearly renewals, gotta get them shifted to another month or at least be prepared next year, maybe I just gotta be more mindful of drip feeding little pots here and there, it's a goddamn full time job to manage right? Sheesh, Distraction!
Pumped also to get into discovery mode at some point in the next week or so to rehydrate this protein stuff. I don't have all the things I need to make that happen yet but I'm excited to make my own sweet chilli sauce and get all the bits for that alternative mongolian beef — I'd love to know the background and process of how they make the curds, let's put that on a bucket list to see how a lot of these things are done.
Wow, anybody would think I have coffee as I've been straight up nattering in this one, sorry bizey, I think just a certain amount of fog of the last few days has gone, I think it was the retrograde, the weather shift always hits me too in the nasal area, I'm super sensitive there as you know. I just need to get some exercise in me I think too — gonna take a walk after I've written this to you so that I'm pumped to do a video after.
Welcome to Wednesday my remote DS9 watching partner, they are starting to get a little better on the writing now right even if the endings are always a little rushed or the fight scenes are a little lame. I'm thankful for your energy and whays, the fact that you just get up and on with stuff and just make it happen like you have been recently, it's great to see you become your own client.
Alright, let's get into the day.. .
Mwah,
__humble x