Oh baby baby baby.
Good Morning My Bizey.
I actually went straight into the editor today after pulling up your post. I've not read it yet so I'm gonna do something a little new first, I think I'll read a bit and then respond to it before throwing my mind dump up here today — just know that it is warm here, at least for the next two weeks and I'm very focused and while it's hot to concentrate on work too much in the afternoon that planning on this mega make over and clear out is going well.
Yeah the thing is with remote working is that I think we have gradually started to blend into products as well as services. I've been watching a bunch of startup entrepreneurs recently and I'm like the approach they take to building things — they build a bunch of no code easily managed platforms where they have a product that they update and then the goal is to get to a goal of a certain amount per month or per year.
Systems Bizey, having systems in place these days on the internet means you can signpost people to things, add a bunch of hours of something you learned and want to share and then you build these little bridges between that content — I realised this last week as I was starting to build out those new gumroad packs.
Photo by Dimitri Houtteman on Unsplash
I have everything I need to pull these all together, I've got a great landing page host with carrd and well everything these days to run a remote business on the web is easy and ready to go, it just takes a bit of micro managing that every single day, I think once we start to see that trickle turn into a steady stream then it will be less about clients and more about services.
I agree with you that mental health states have been massively effected by the pandemic, how could they not be. People feel restricted or confused, overwhelmed, masses of information, in some ways it's exactly what a section of society wants to happen and yet people rest, get up and go again.
Personally I think I've made peace quite a bit with the pandemic right now especially from a working perspective because the focus point now is on remote/digital jobs and you can see hundreds of thousands if not millions of people rapidly learning new skills for this new digital frontier — also have to remember that a bunch of people who were just getting by also got a fiscal injection financially that might set them up.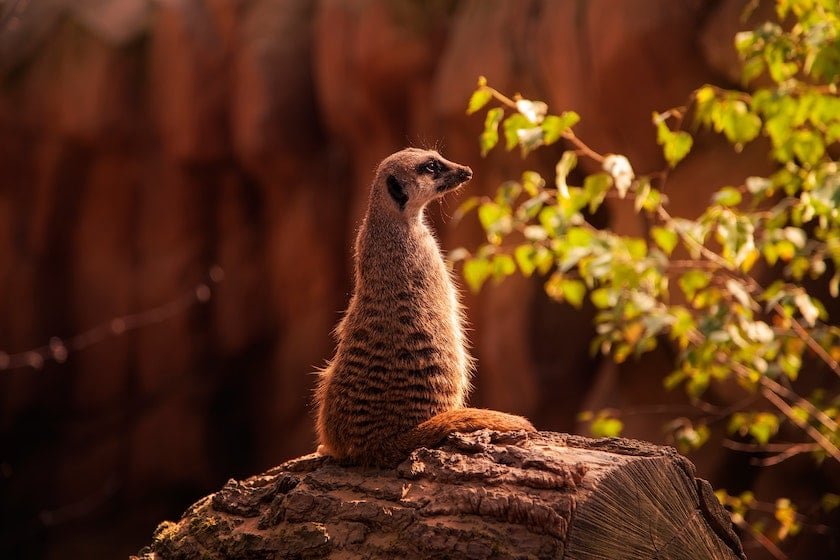 It's all "swings and roundabouts" until someone get's hurt my grandparents used to say, talking of course of going to the park. I mean, it literally is this happy place of coloured objects that you can climb on that give you joy until of course you fall off something or hurt yourself and then that place, briefly becomes a shock or pain.
The pandemic playground has made us wake up to the fact that even invisible enemies need respect too when it comes to mother nature — I do hope in some way that a massive cross section of society steps back into the light from the dark of malice and hate and instead contributes back into society together.
I half expected the dog on that video to start barking or singing to the song, we don't deserve doggos but I'm super glad we have them. One day, we will have doge.
Yep, it's wednesday, meerkat wednesday again, coming to the end of the month of may and cascading quickly into June and July.
I expect that we will start to see a bunch of this stuff getting unlocked and lifted in the next eight weeks, although of course they will be looking at the numbers of re-infection and if we start to see a rise they might put local lockdowns in place.
Personally I'm kinda keen to get some good PPE for the long term, I think it's a smart move to maybe have masks and protection for the years to come just to be on the safe side and it does not harm to keep up to date on the stats and data going out.
Certainly made me want to double my efforts towards working remotely, I mean I never really enjoyed working for the man anyway, I always thought the work was a little linear and did not really cater for both brain centres — I need to have both the left and right brain happily singing that song together.
Today here I think would be a clean kebab day if you was here. I'd moment craft it a little bit of course, we would have our usual eggy breakfast, get out reasonably early for a good solid walk before we started hitting 70's numbers and break out towards a pub crossing many fields — sink a few beverages in a beer garden and head to get supplies.
Of course somehow I've already acquired a BBQ so that I can skewer some chicken chunks on sticks with some chorizo and something else, bit of a thrown together light weight salad with a nice dressing and sit in the sunshine with a ice bottomed glass with rum and coke — that would perfectly fit the day today.
Well, think I'm gonna wrap that up here today love, it's just past 9:30am, always keen to get a decent sprint at whatever I decide to set my mind too before lunchtime and well lunchtimes don't have the same process to them anymore since I started eating much more lighter — if anything the weather helps with that.
Just know that I'm unfoggy, know what is on my plate ahead, keep to clear some bills down, wanting to get a re-supply going in June to cover me for the month and maybe even looking to acquire a bicycle for some outdoor exercise at the break of day.
Gotta go do my chores now, empty and clean all the things, gonna wipe down the side today and start adding to this floorplan of what should go where and optimise this space, when the weather is like this how could I not.
Think about you each and every day, i know days and weeks are blurring into one, it's about taking this time in isolation/lockdown and making it productive for what comes tomorrow right? I mean sure, we could just stay in bed, connect up on audio and watch stuff all day too but there are things to be done!
Welcome to Midweek,
Mouser x