Hi guys,
So I saw this little green bug on my front door the other day, but I was in a hurry, so I completely forgot about it, then yesterday I saw he was still there, I took a closer look and did some research and I think what I have here is called a crab spider.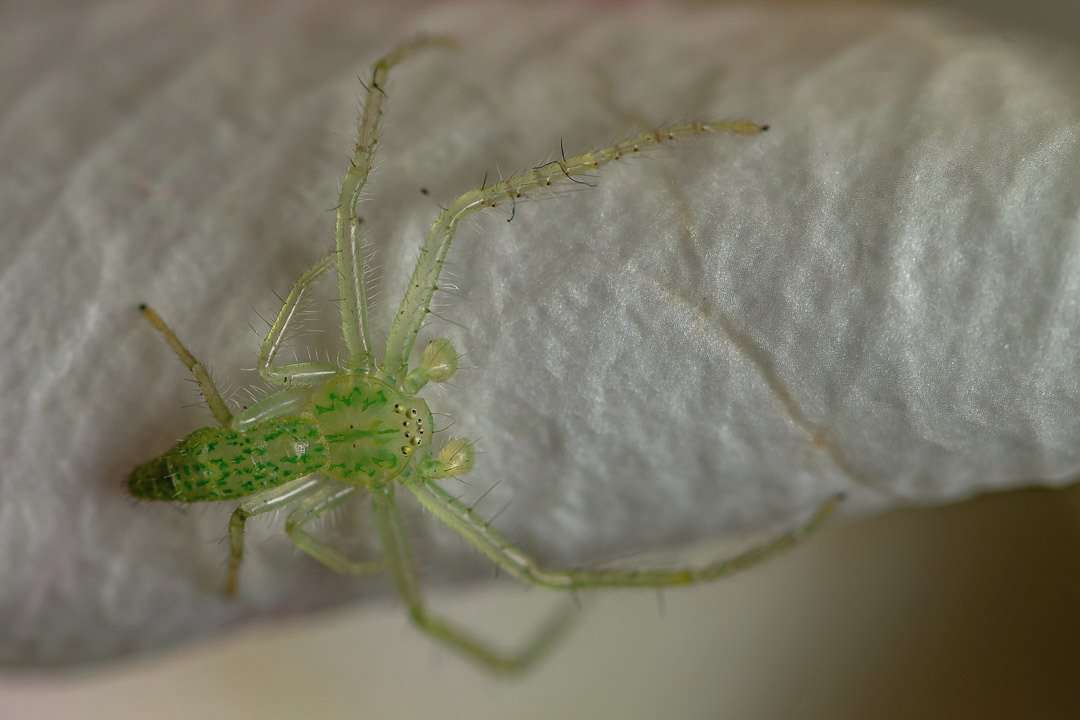 So I caught it and put it on my girlfriend's roses(please don't tell her) to get some pictures with my macro lens.
Hope you like the picture!