It has been raining off and on today. There have been pockets of sunshine and blue sky, but mostly it has been very gray and pouring rain.
But rainy days are good feeder days. The birds squabble for every inch of space on the feeders and make a lot of noise, so they are a lot of fun to watch (for me and Gizmo the cat).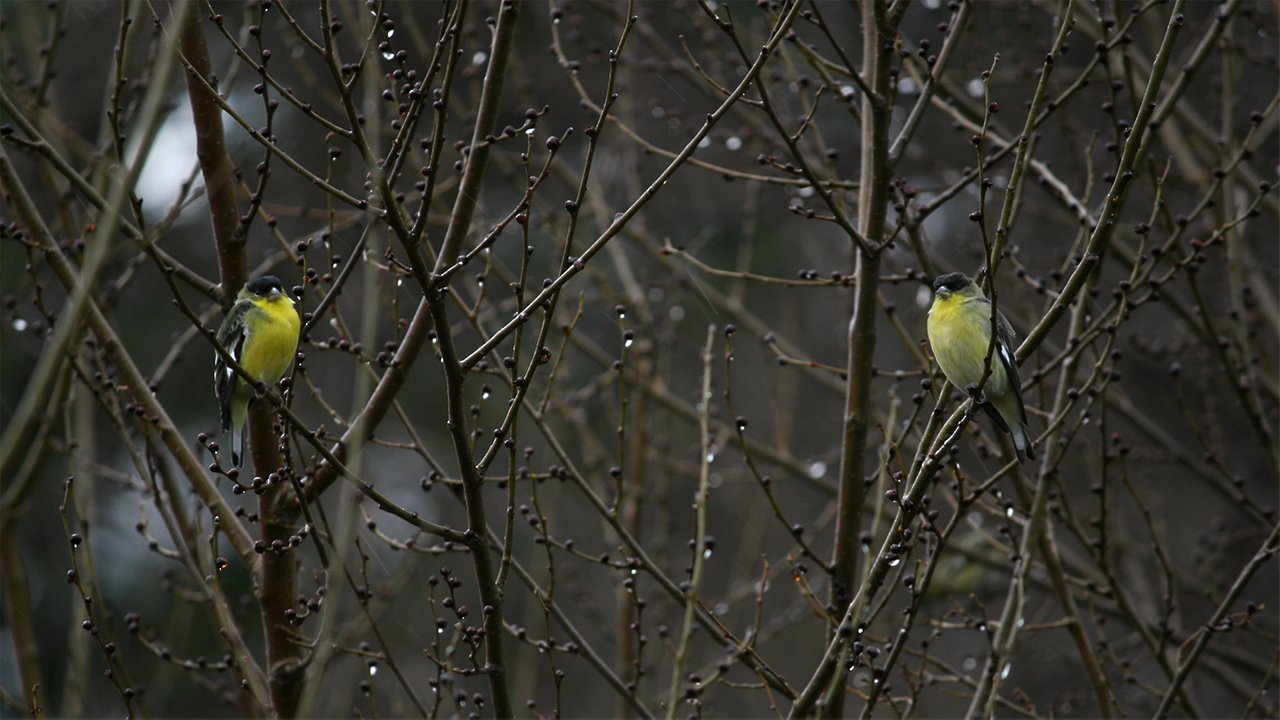 At times, the birds will get spooked and all fly off to the nearest tree. With all the leaves gone, you can see the birds pretty well. The males in particular stand out.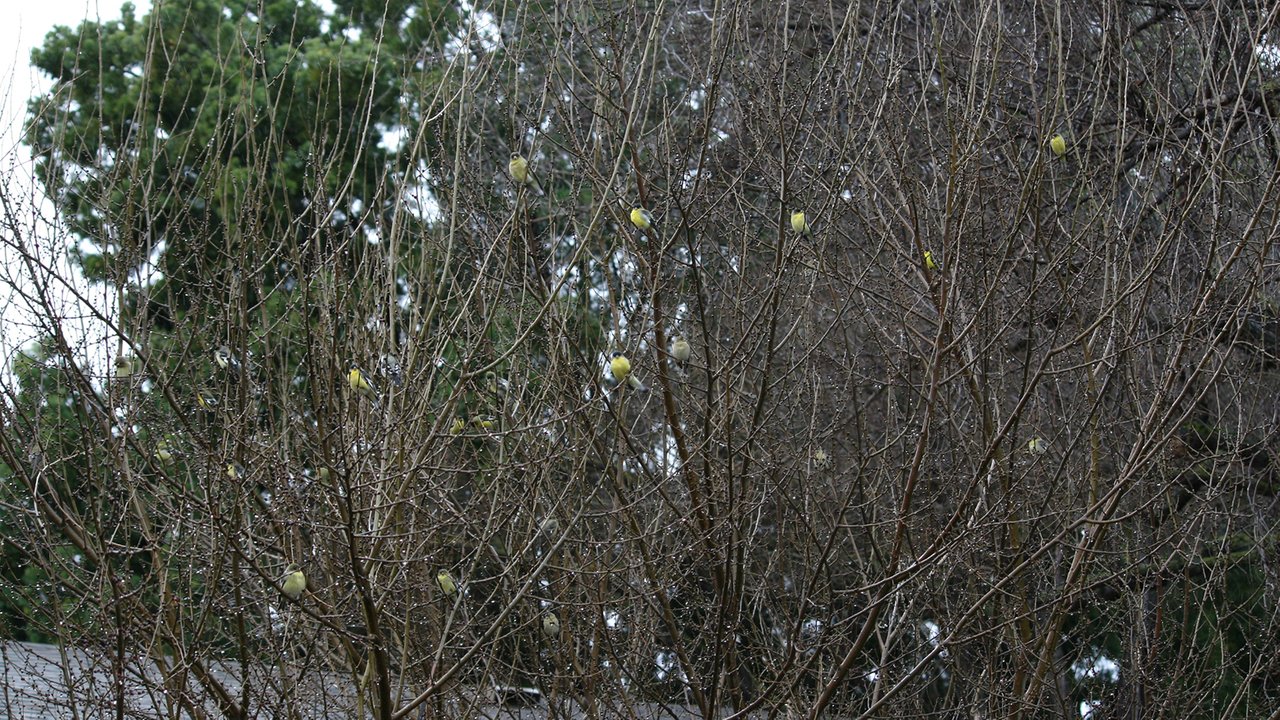 There were over 20 visiting the feeders and hanging out in the tree closest to my patio. I couldn't tell exactly how many more were in the larger tree further out, but there were probably another 10 or 15, at least.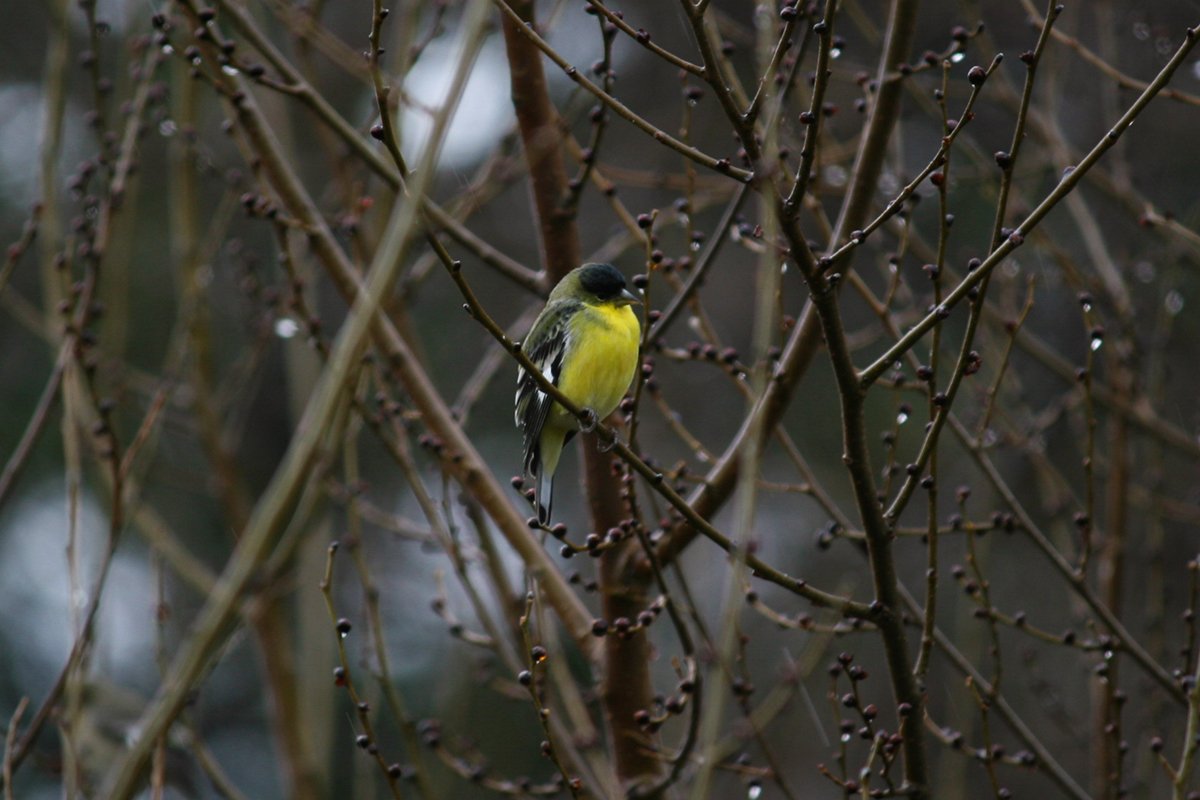 These are all lesser goldfinches (Carduelis psaltria), by the way. Little finches, very spunky.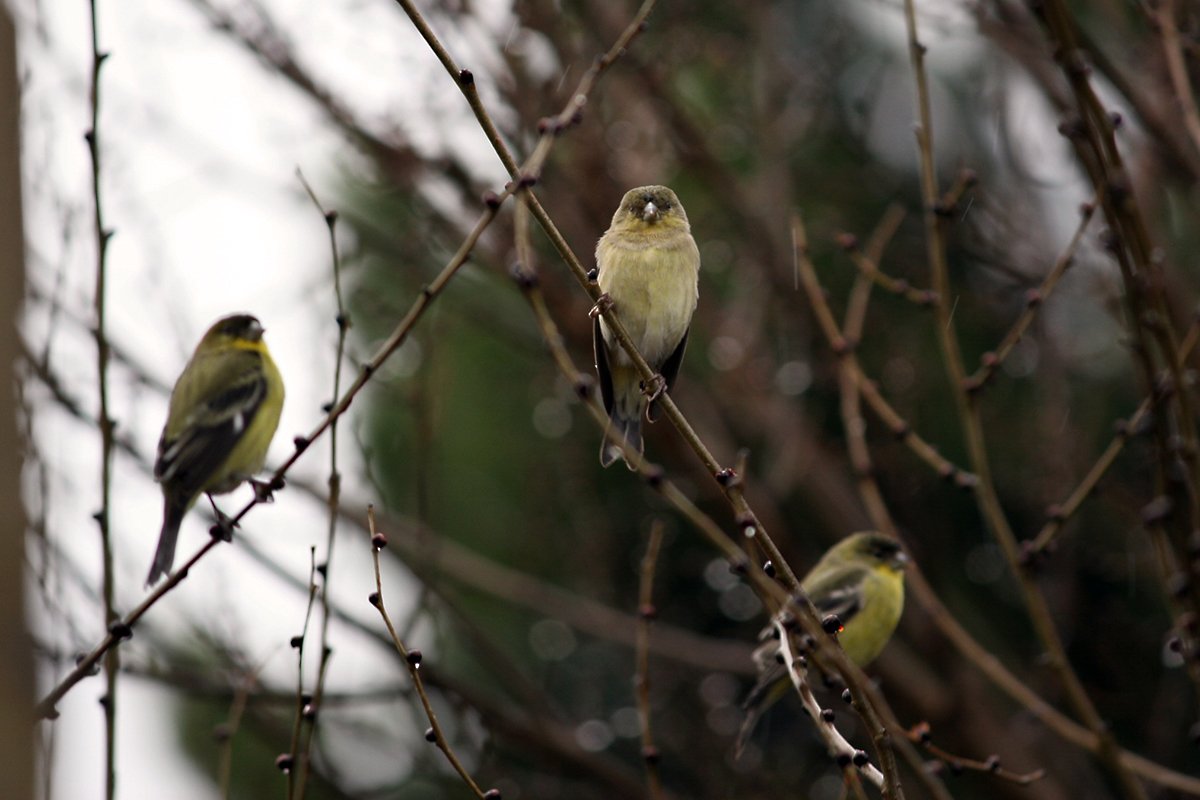 The chickadees also like to visit. Usually there are only one or two, but up to four will take turns at the feeders.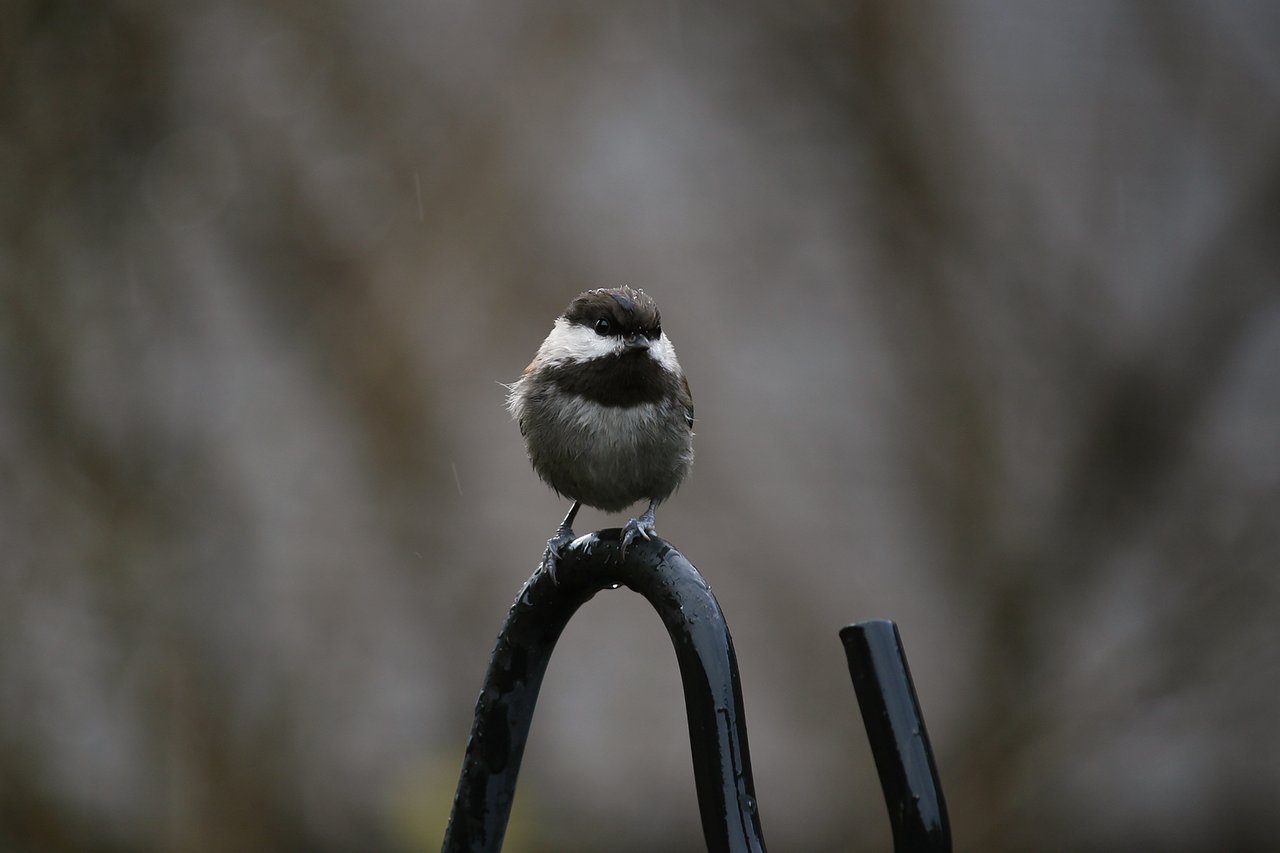 Chestnut-backed chickadees, Poecile rufescens...They are the cutest, right?