1. Definition of Decentralized and Centralized exchanges.
What is a decentralized exchange
Decentralized exchanges are cryptocurrency platforms which connects it users directly during buying and selling.
In decentralized exchanges, there is no central authority or an intermediate which controls transactions, everything is securely peer-to-peer within users.
Trading at your own comfort is the best. Using decentralized exchanges, you can perform your transactions very well securely at anytime without the interference of any third party authority.
No regulations imposed on the traders.... Buyers buys at anytime and sellers sells at anytime.
What is a centralized exchange??
Just like the decentralized exchanges, the centralized exchanges also enhance the buying and selling of cryptocurrency for other cryptocurrency or Fiat currencies. The difference is that, this type of exchanges involves a central authority, a trusted intermediate which controls all transactions done in the exchange.
These exchanges acts as the third-party between the person who is selling and the other person who is buying.
2. Differences between Decentralized and Centralized exchanges
Now, let's look deeply into the key differences between Decentralized and Centralized exchanges.
Control.
The platform's control is another vital thing to look into. In the centralized exchanges, most of it's controls is being handled by a central authority. You as a users won't have full control over your own account, it is being called controlled by a third-party.
But in Decentralized exchanges, the users are the soles controllers of their accounts. The users of this type of exchanges have full control of their accounts and needs no third-party.
Speed of transactions.
When running a transaction in Decentralized exchanges, it is slower compared to the centralized exchanges.
Centralized exchanges operates in seconds, or even milliseconds but the decentralized exchanges might even take up to a minute running a transaction.
It rules and regulations
In centralized exchanges, you need to be licensed before you can perform any transaction, but in the decentralized exchanges, no need for being licensed.
For me being a user if a centralized exchange, my transactions can be regulated and all transactions must follow the rules of the authorities.
But in the decentralized exchanges, no regulations and all users can perform transactions at anytime without being halted. Even if crypto trading is being banned/stopped in a particular region by the governing body, the decentralized exchanges will still operate effectively.
Security.
The Decentralized exchanges are much more secured than the centralized exchanges.
In the centralized exchanges, hackers can bypass the third-party's access keys to either change or steal assets from users accounts.
But the decentralized exchanges are highly secured with little or no chance of being hacked. It is well protected.
Transaction Fee.
While running a transaction in a decentralized exchange, you will observe very minimal or no fee at all, but in centralized exchanges, users are changed a fee per every transaction they do in the platform.
There are still more differences but have to go with these ones since they will clearly give us the differential idea we need.
3. My two best centralized exchanges in 2021.
I have more exchanges, but for the sake of this course, I will be explaining just two, binance and coinbase.
Binance.
This platform is amazing. Wow!! Even if nobody ranks it first, I and my hommies would have done that. Binance is a centralized exchange platform that connects buyers and sellers during crypto trading.
Binance is very easy to use with minimal transaction fee and lots of supported cryptocurrency, either for deposit or withdrawal.
It is the leading cryptocurrency exchange platform, supporting most countries all over the world.
One good thing that got me fell in love with binance is it peer-2-peer(P2P) trading. Very secured and fast, and with multiple trading options for users.
Below is a screenshot of my last transactions in the platform.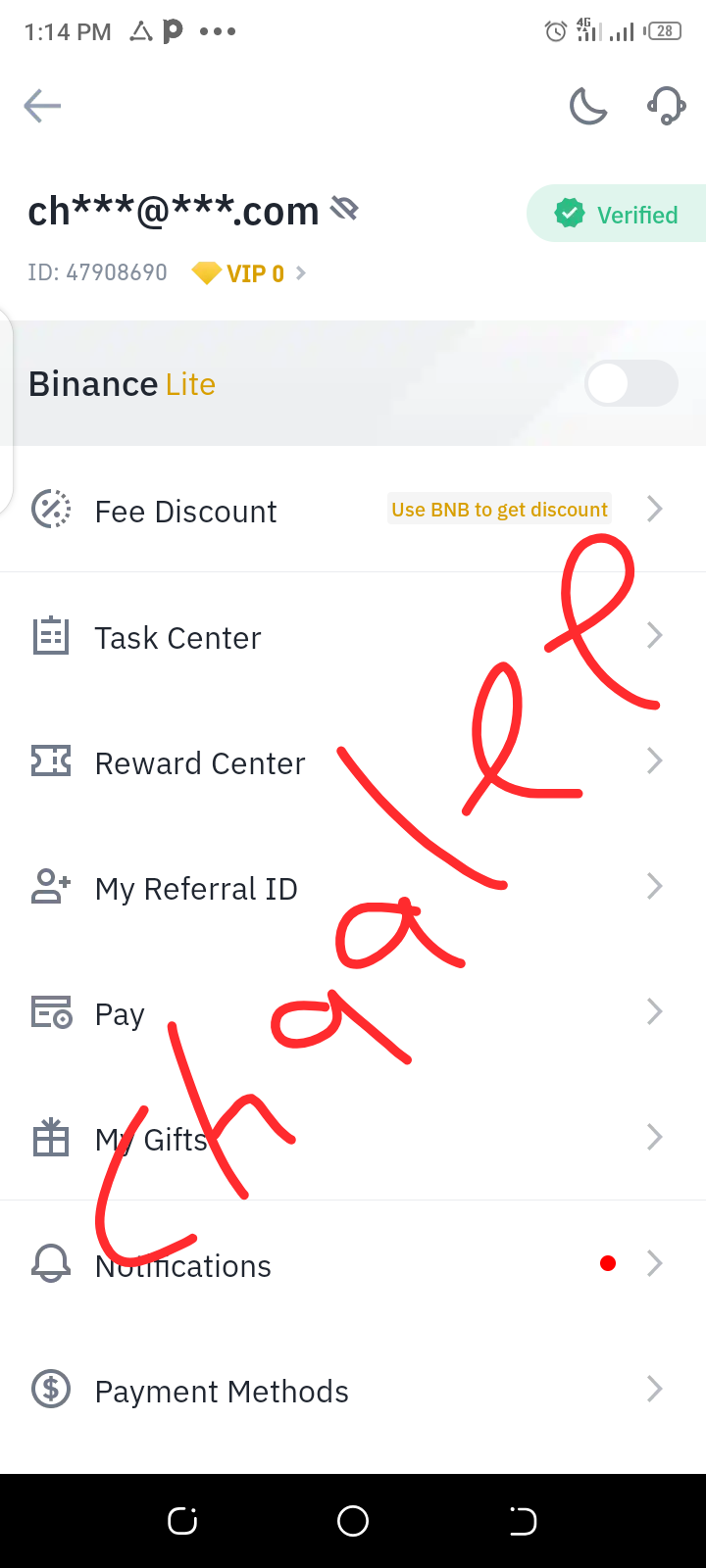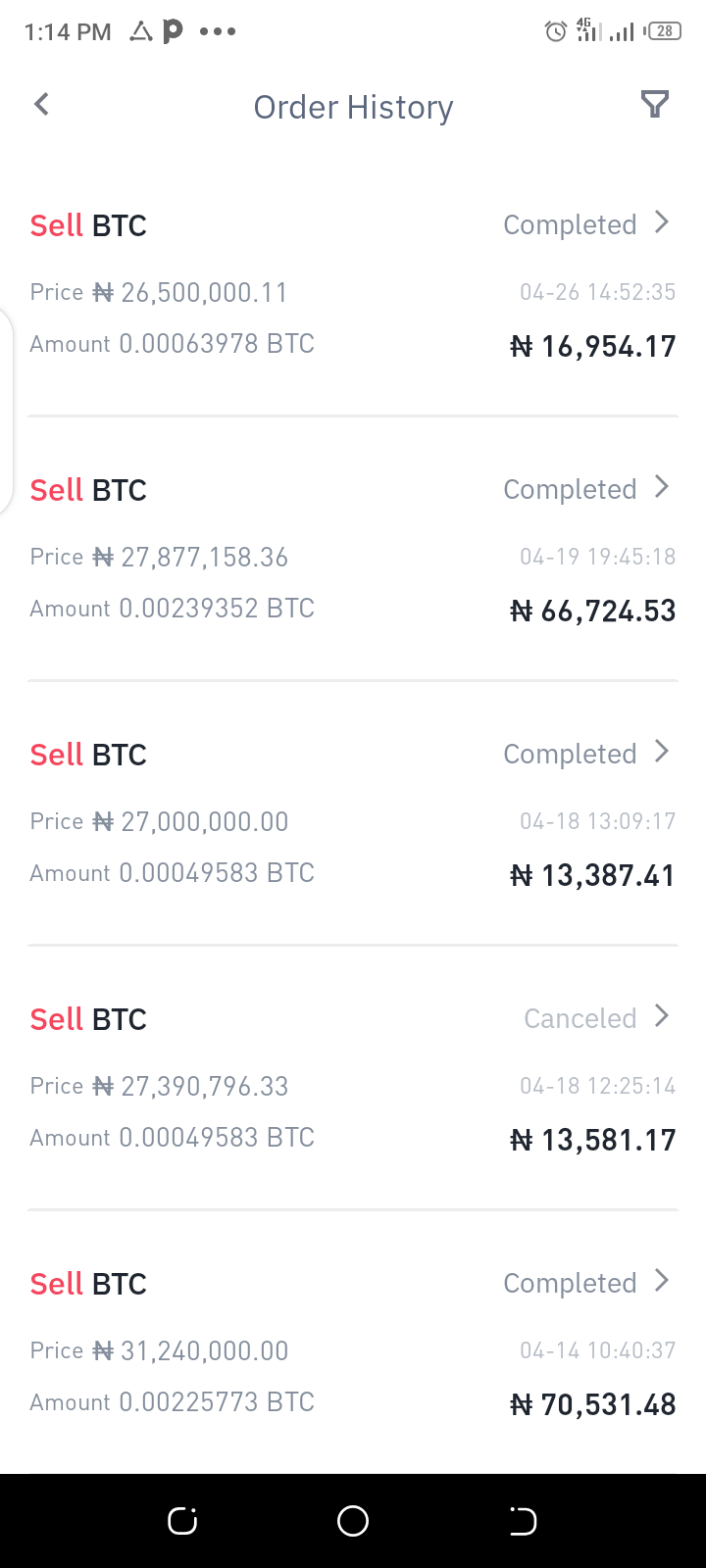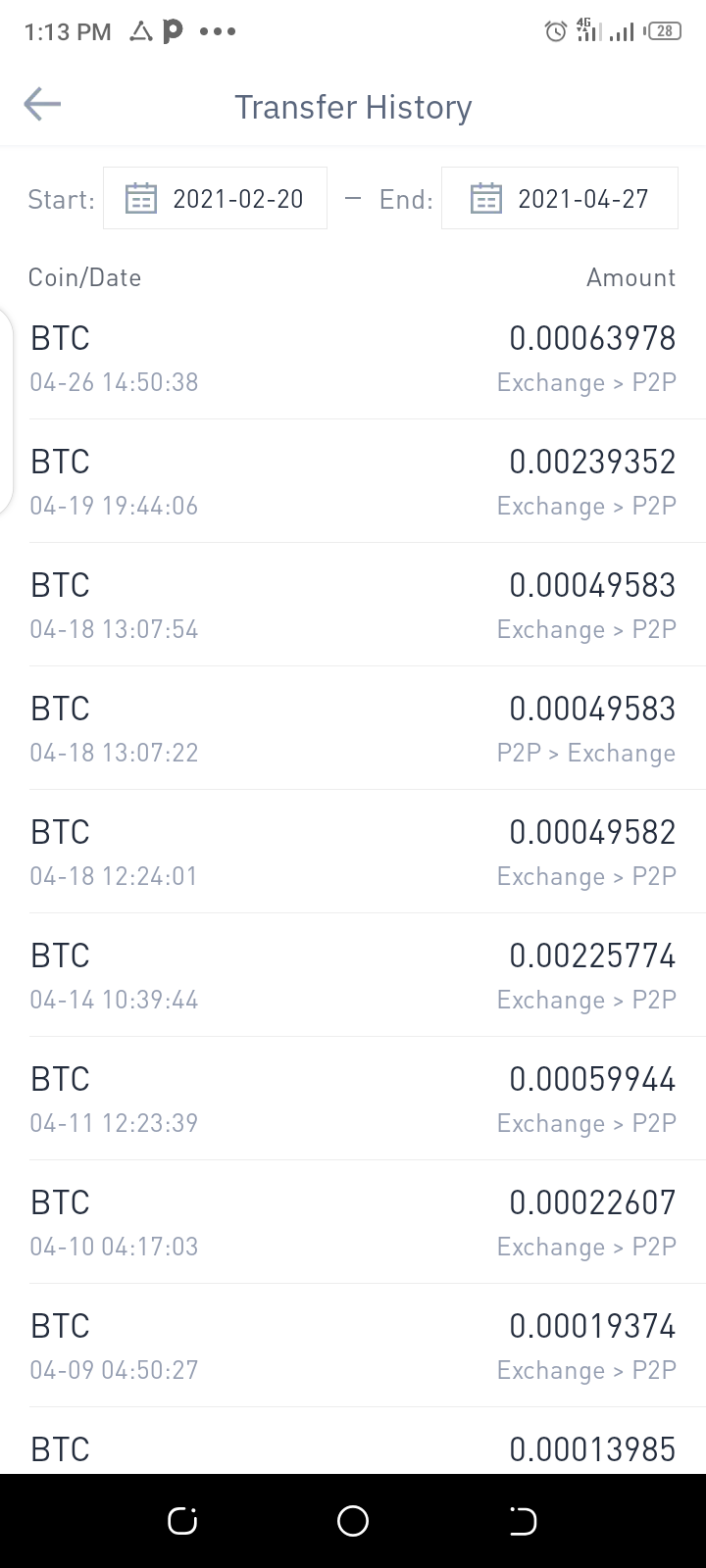 Coinbase
Another simple exchange for traders is the Coinbase. It is very easy to use with less pairing options for traders compared to most exchanges.
It is also very secured but have higher transaction charges compared to most exchanges.
One reason why I love this platform is it assets insurance. Unlike other platforms, coinbase has a private insurance on it site to protect it users coins from losses that might occur due to hack.
This is the screenshot of my account on coinbase.
Though I've not done any much transaction on Coinbase.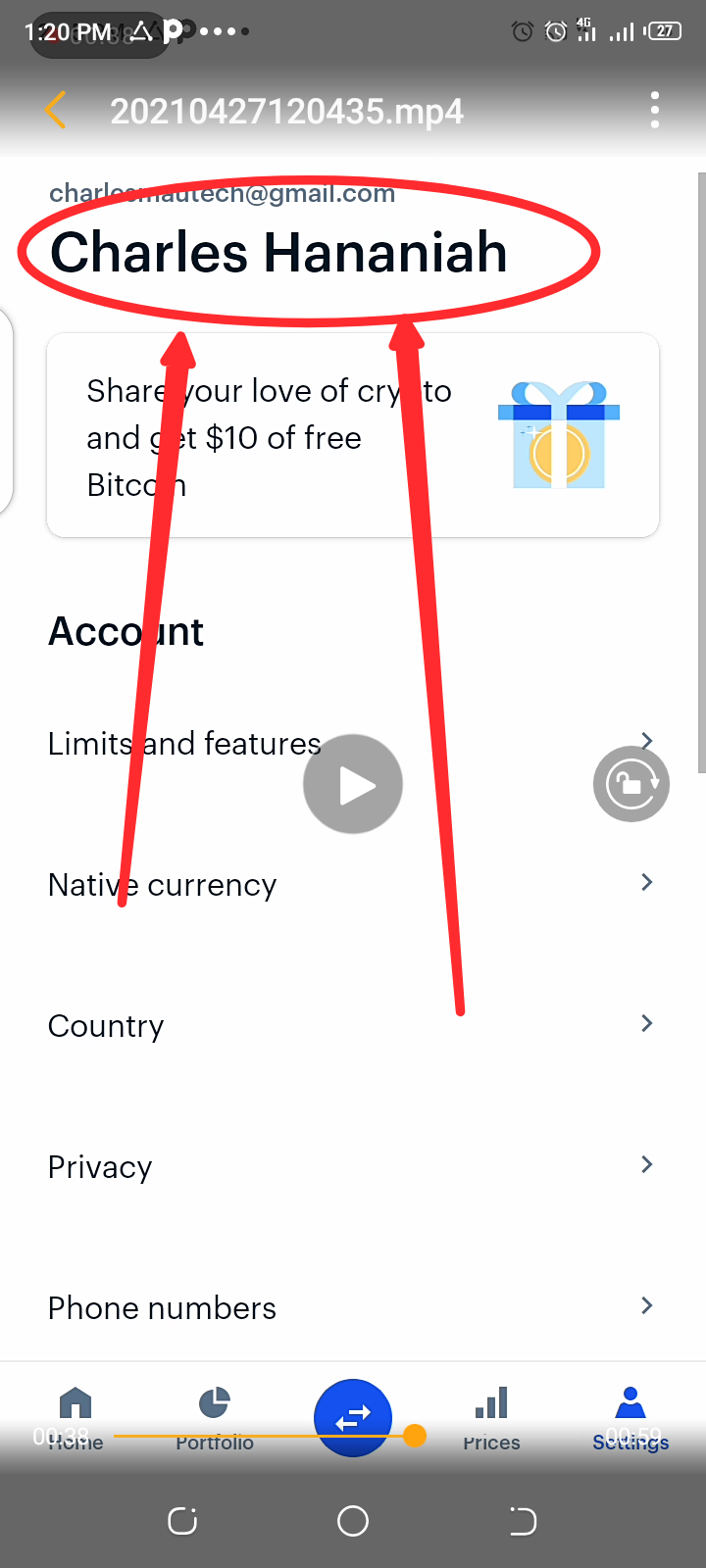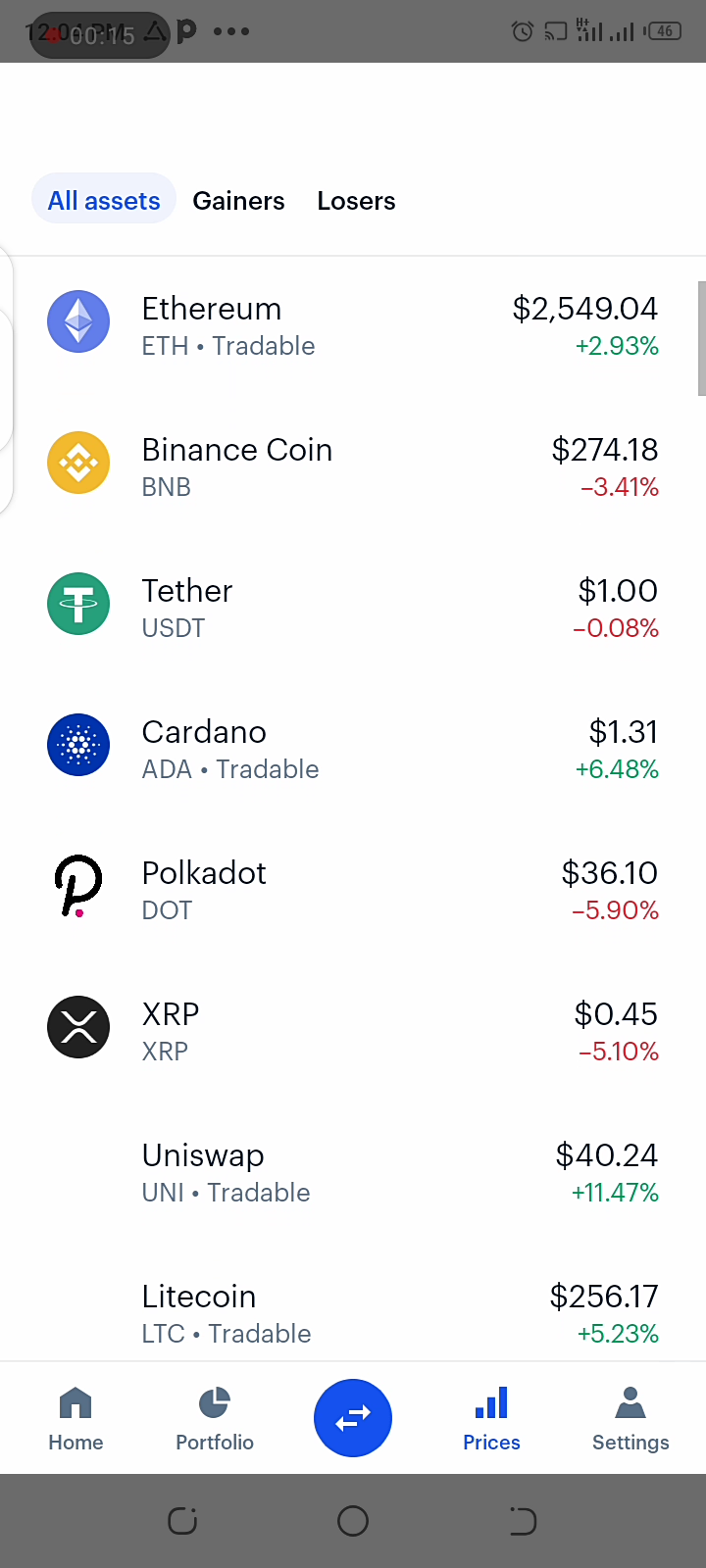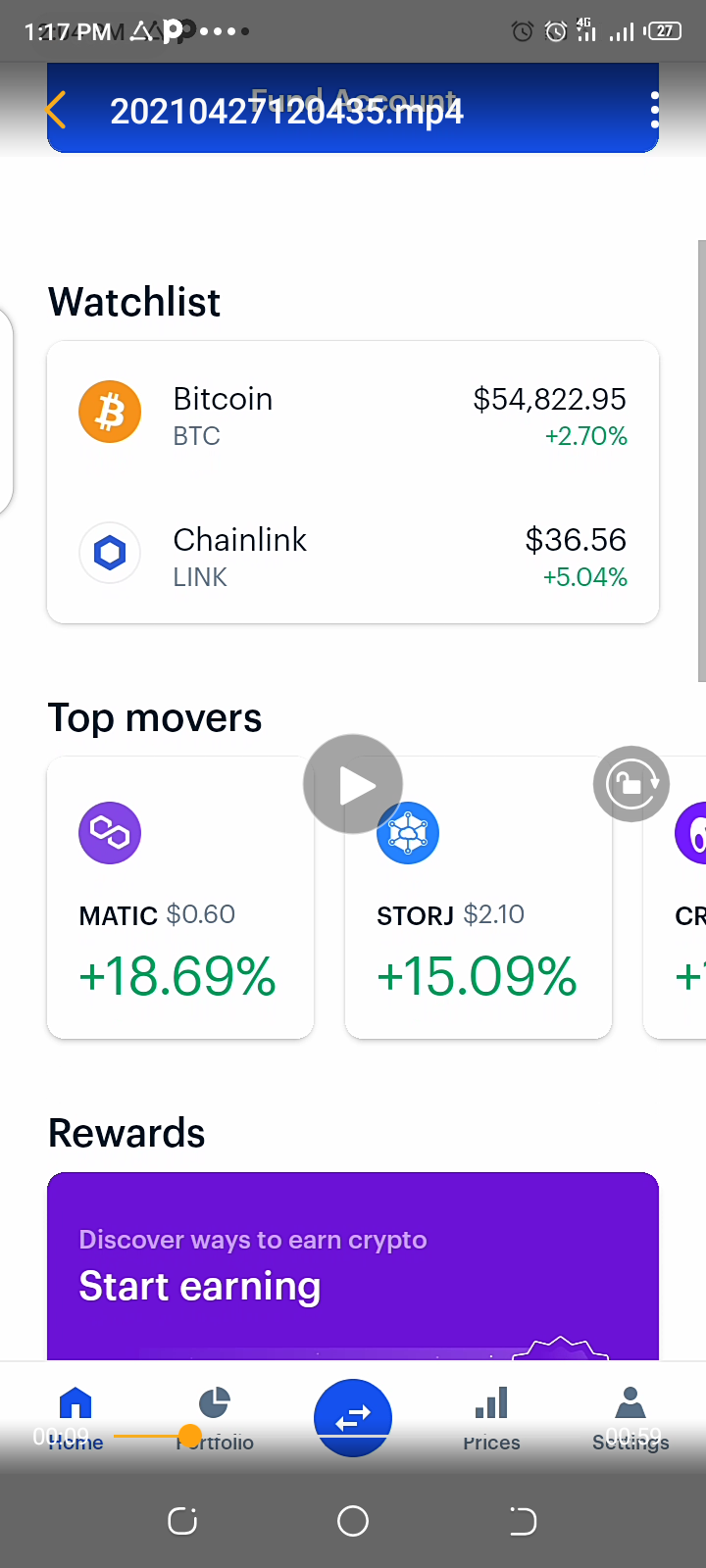 4. Installation of metamask and a step by step pictorial guides of how to set up an account.
After installing the app, open and click on "get started".


As a First or new user, I clicked on create a new wallet.


It's also requires that every user copy and save their recovery seeds very well and securely.


These are my seeds, I had to copy them separately and securely elsewhere for recovery purposes before continuing the process.


A new page appears where I have to rewrite the seeds words in the order which I had first copied then.



Now I'm done with opening an account.


NOTE:
The images under this section will be a little bit different because I had to take photos of everything under the explanation of metamask with another phone before editing it since the app doesn't supports screenshot.
5. How to use the Uniswap exchange to swap cryptocurrency.
First, I browsed the gecko platform where I gradually located the Uniswap option. Clicked on the three lines at the top left corner and a drop of options came up.


In the options, the next step I took was clicking on the Defi option.


Now I clicked on the Decentralized exchange(Dex) on the next page.


I Clicked on Uniswap on the next page.


I want to show how to perform a trade using this platform, so I clicked on the start trading option.


Before trading, I have to connect the Uniswap to my metamask wallet. So I clicked on connect wallet.


Now I clicked on the connect wallet option here again.


Since the metamask app is installed in my phone, I continued with the mobile.


So I have been asked to permit the process, I clicked on the connect option again.


This image clearly showed that I have successfully connected my metamask ETH wallet to the Uniswap exchange site.


Now I'm back to the site, let's say I want to swap ETH for UNI coins.


I don't have up to this amount of ETH in my wallet, but I'm using 5000 ETH for the clearity of this homework task. Now this is how you can swap your coins on the Uniswap exchange. There are more cryptocurrency to trade on also.

Conclusion
I want to say a big thanks to the proff, @yousafharoonkhan and to everyone who had done amazingly well in making this platform the best. Thank you all.