Argent wallet
Hello, my fellow crypto enthusiasts. This is another crypto homework given by @yohan2on. I will be discussing Argent wallet today. Below are the steps to get along with the wallet.
Explaining Argent app
Argent app is a smart ethereum wallet that is used for exchanging assets, and earn interest. You can invest using the maker, compound, uniswap Aave and so on. All these are part of the features the app possess.
Using Argent wallet
The first thing to do is to download Argent wallet from google play store.
After downloading, we can now open it and follow the processes carefully minding every steps.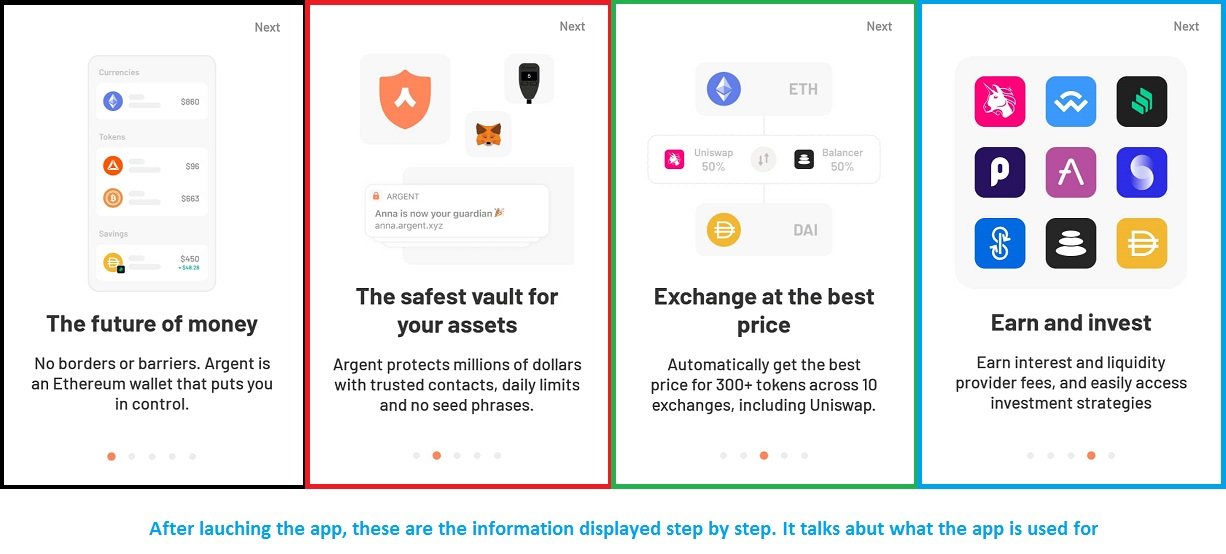 After getting pass through these stages, the next step is to either creat a new wallet or restore wallet. In the image below, the "create new wallet" is for a potential user seeking to creat account for the first time, while the "I already have a wallet is for existing account/wallet". So to create a new wallet
Click on "create new wallet"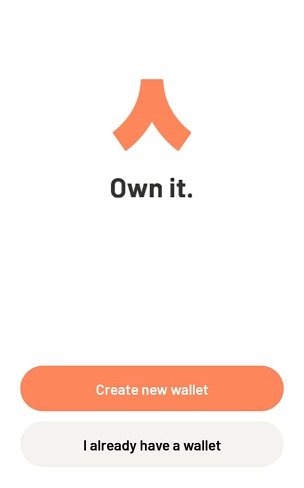 The next page is what we have below.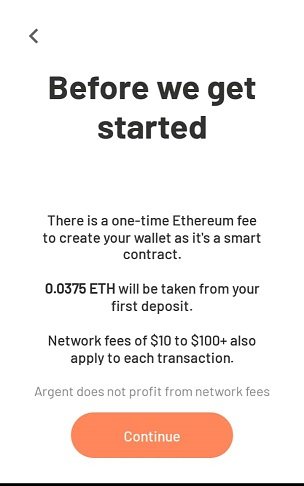 As we can see from the above image, 0.0374 ETH will be charged from first deposit, and a network fee between $10 and $100 apply to each transaction. Also, there is a line sentence that says "Argent does not profit from the network fees". I wonder who does. Mybe we would get more info about that as we proceed. Meanwhile, the fees and charges are discouraging at first glance, but Let's see if the in app features offers something lucrative
Proceeding, the next stage offers the user to reserve a unique Ethereum name. As always, I love using ckole like MTN former slogan (everywhere you go). You can use any name you wish to use but there is always a default compliment after the selected name. Mine is ckole.argent.xyz
.argent.xyz is applicable to all account created. So after creating the unique ethereum name, click on continue.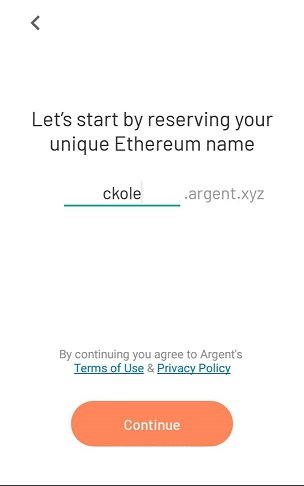 After clicking on continue, accept the terms and conditions and choose the mobile number you want to use for the creation of your argent wallet.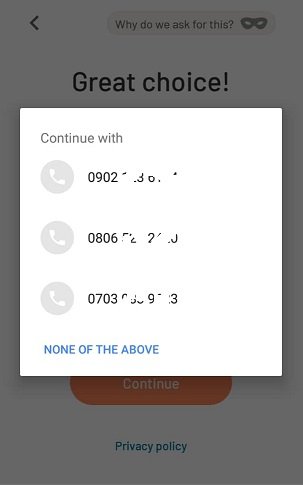 This number is taken in order to notify the user of suspicious activities in their account. Proceeding to the next step, a verification code is sent to the number which connects automatically if the said number is in the phone used
Enter your email address and verify the email and open argen app.
choose a passcode to proceed and use a finger print if you wish. Otherwise, skip and finish set up.
After the set up, we can start using the app for different purposes.
Some features in argent wallet expalined
The wallet has many features. Here are some list. Most I'mportantly, the invest feature is the main part that the application works best.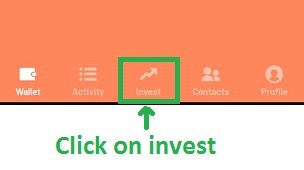 From the image above click on invest and the list of DEfi would be shown to explore.
Token exchange
ETH2 staking
Aave
Aave 2
Compound
Yearn V1Vaults
Uniswap V2 liquidity
Balancer
Robo TokenSets
Social TokenSets
Dai Saving Rates
Token Exchange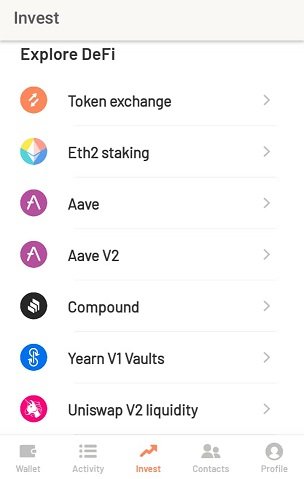 Click on token exchange swap token. You can pay ETH for DAI and other cryptocurrencies the wallet supports. From the image below, we can click on the drop down to see the tokens we want swap.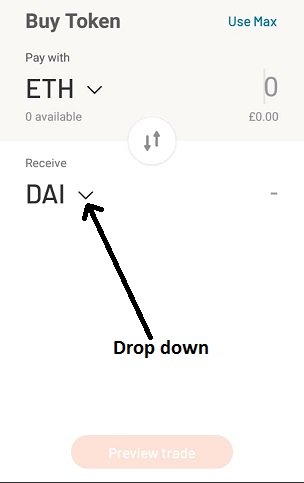 Eth2 staking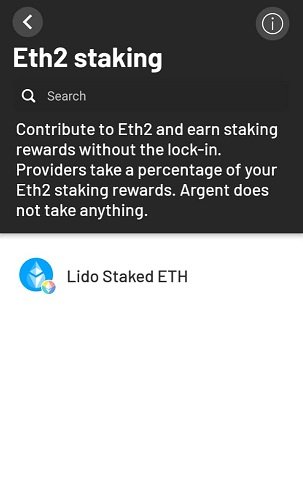 This is about contributing to ethereum and earning staking reward. So here, click on Eth staking and click on Lido staked ETH. Scroll up and click on invest, then lock the amount of ETH you want to.
This is how all the features would be used.
Thanks for reading.
All images were taken from my mobile device and some were tweaked using paint.
This is the week 5 homework given by @yohan2on
CC
@steemitblog
@steemcurator01
@steemcurator02
@yohan2on