Hi Steemians, I'm @ericanthony and this is my homework post for Professor @levycore. His lecture is based on how you can buy, sell and mint NFT in openSea market place.
However, I'm going to explain in the same line on Rarible market place. Hope you enjoy it. Thanks.
A Little Background on Rarible.
Rarible is one of the top unique open source market place for buying, selling and minting NFT collectibles. Here, there is not much expertise required for the user to mint – it's that easy, userfriendly and open for anyone to access.
Rarible has made it possible for user's to earn RARI by, participating in the activities in the platform, like buying and selling NFT.
Rarible in Numbers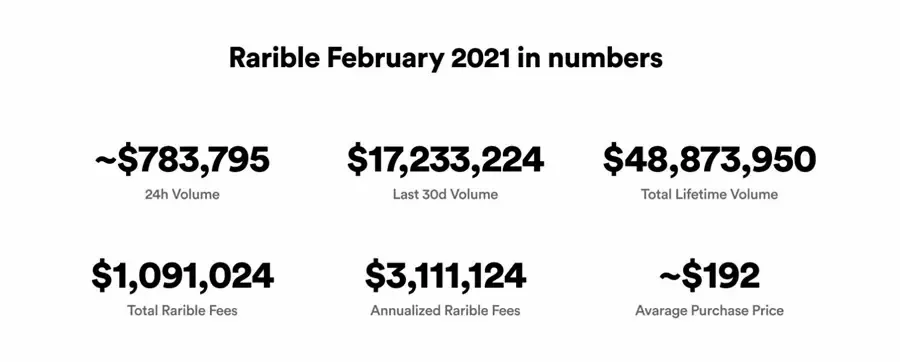 source
One may ask, What is this NFT, Token and RARI I keep Mentioning?
Well, NFT is an acronym for non-fungible tokens. They are tokens that are bound on digital assets (digital collectables, arts etc) that cannot be substituted, altered because they have their own unique attributes that makes them different.
So, NFTs are digital assets that are publicly verifiable intellectual property, dedicated on a blockchain. NFT has provided user's with full ownership of their digital assets.

Token.


This is a digital certificate stored on a secure distributed data base called, a blockchain.
RARI


It is the native token of Rarible. The primary aim of it's creation is to provide governance for the Rarible market place.
25,000,000 RARI's was supplied at it's creation, as well demonstrated bellow.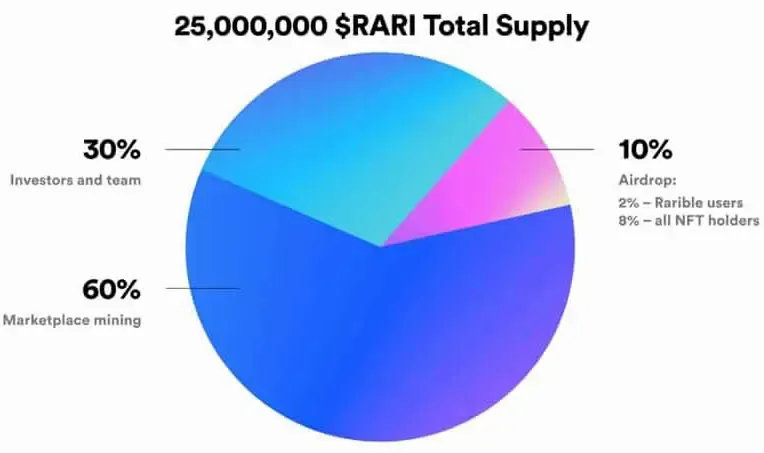 source

How to Buy NFT in Rarible.
Before you go into buying or selling NFT, you need to connect your Ethereum backed wallet to the Rarible platform. However, I'm going to use MetaMask.
Connect your wallet to the Rarible platform.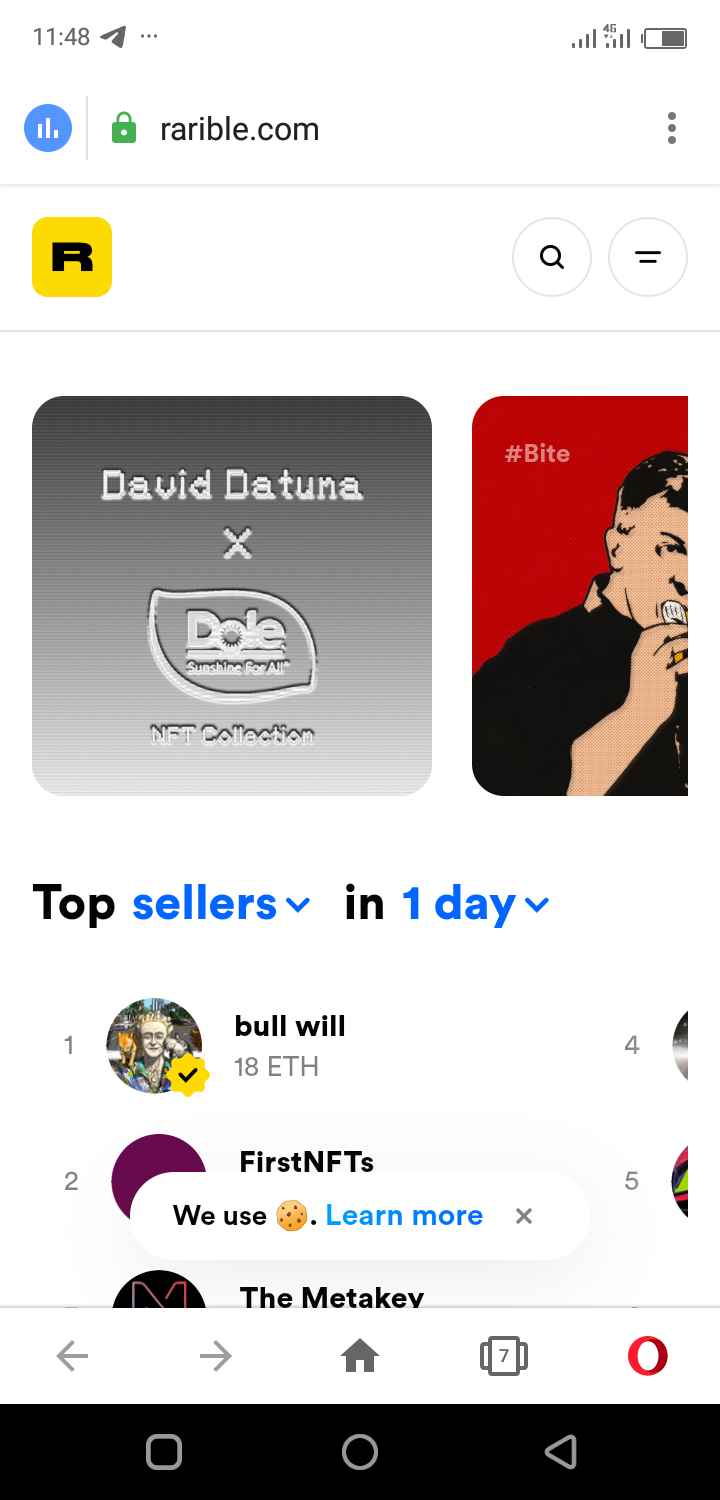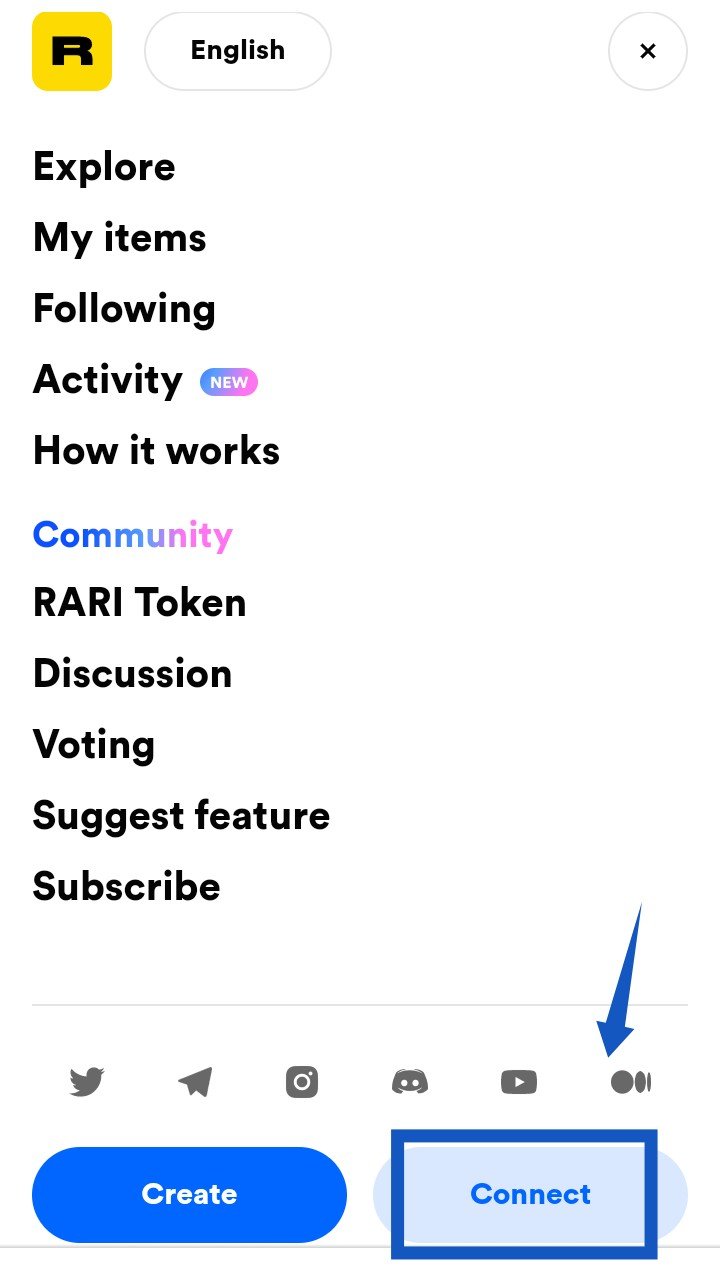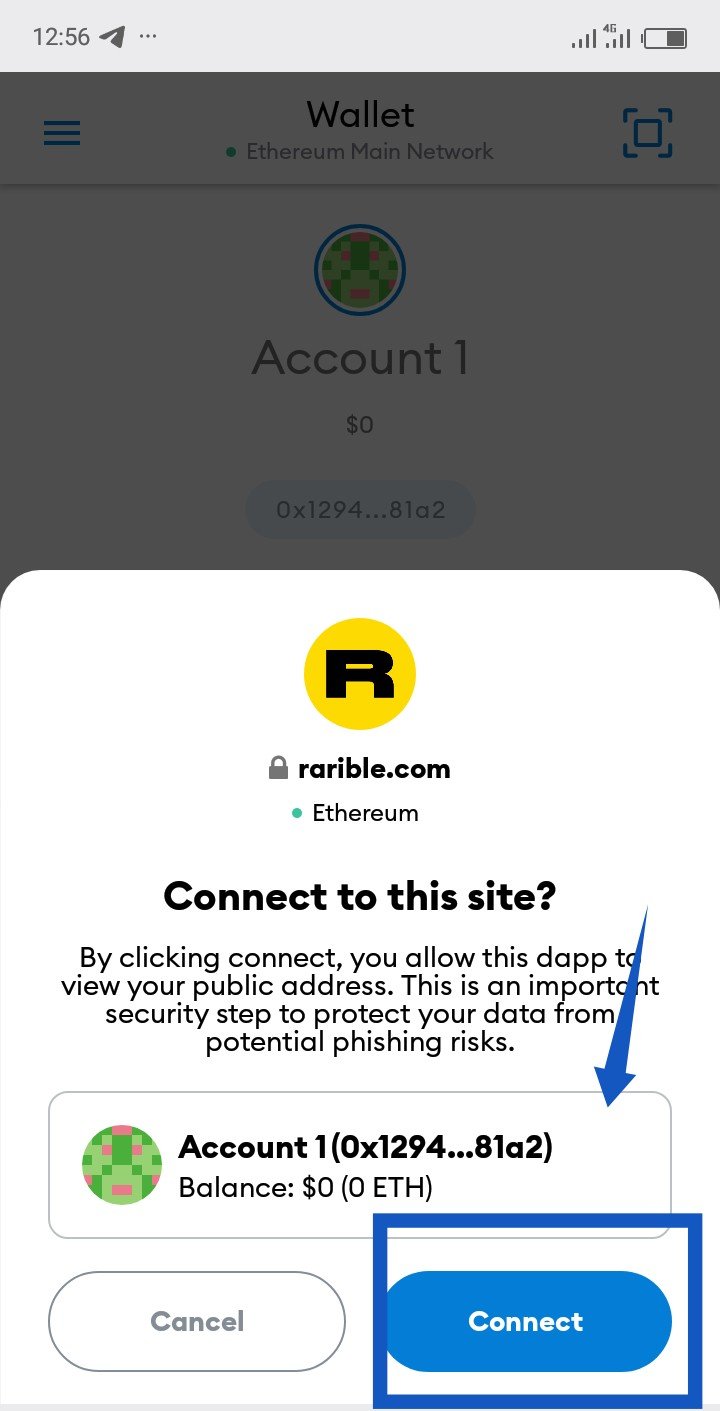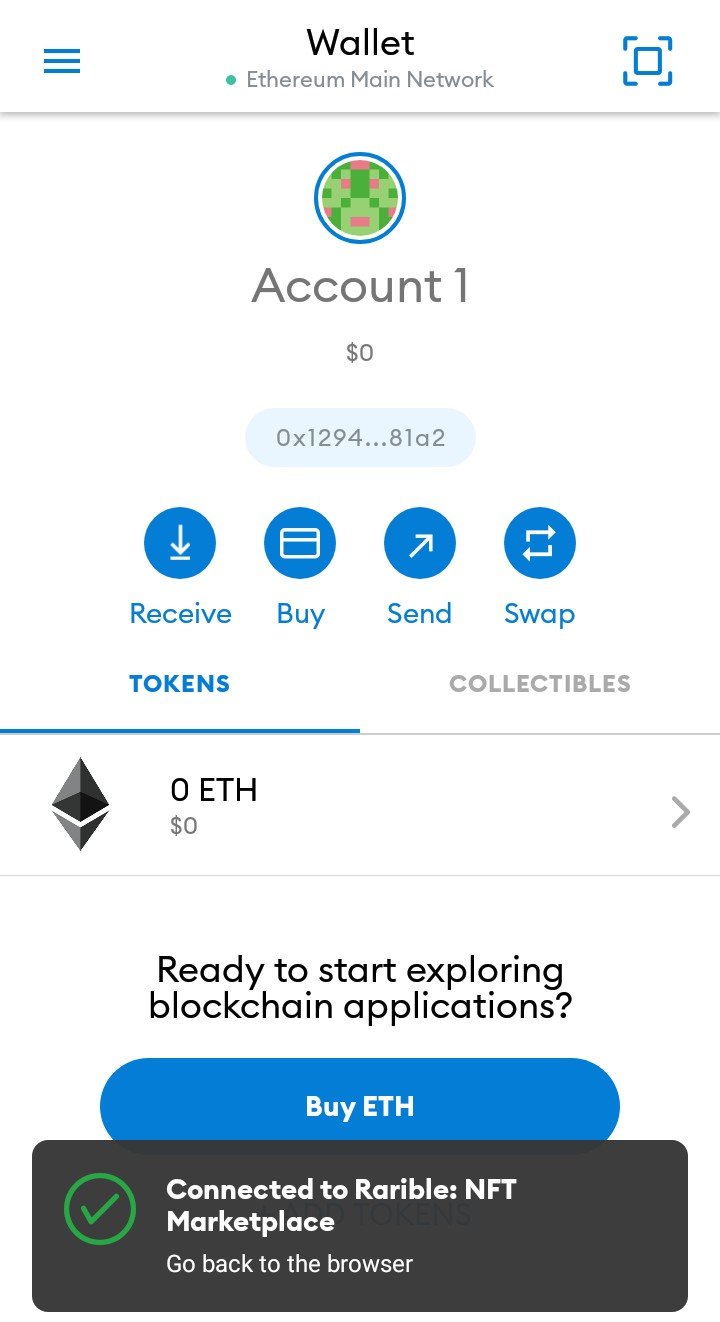 Having connected your wallet, select the NFT item you wish to buy. I picked this one randomly.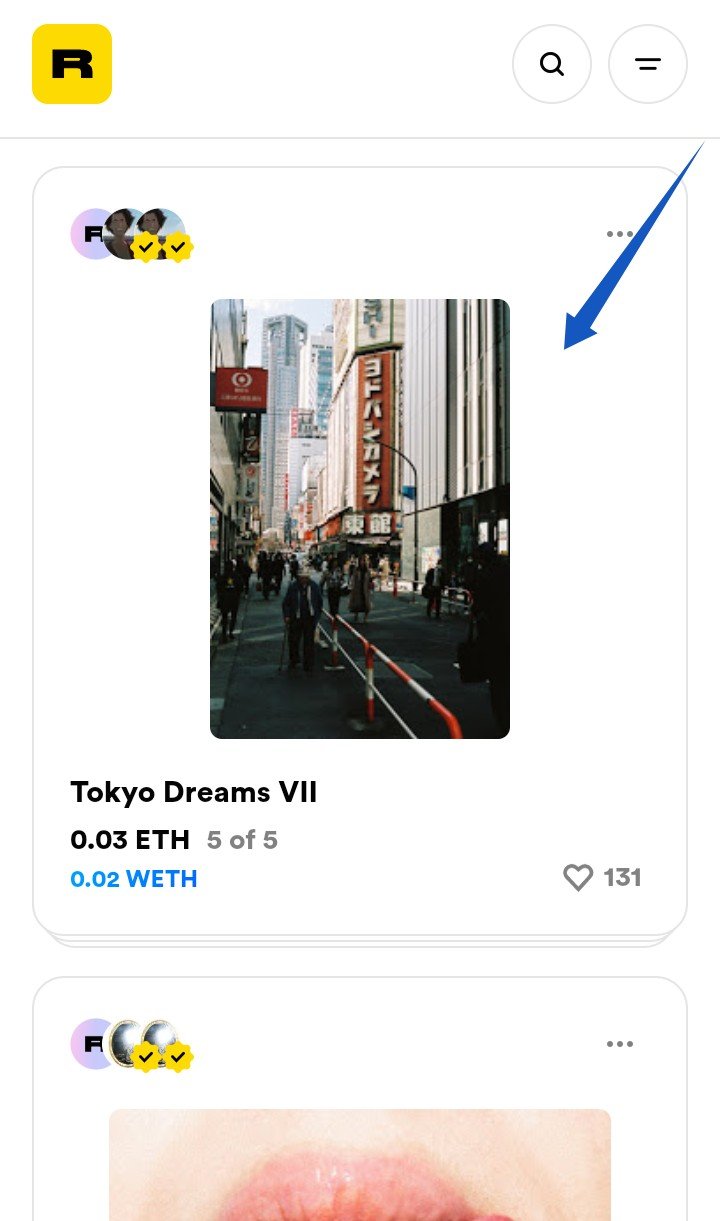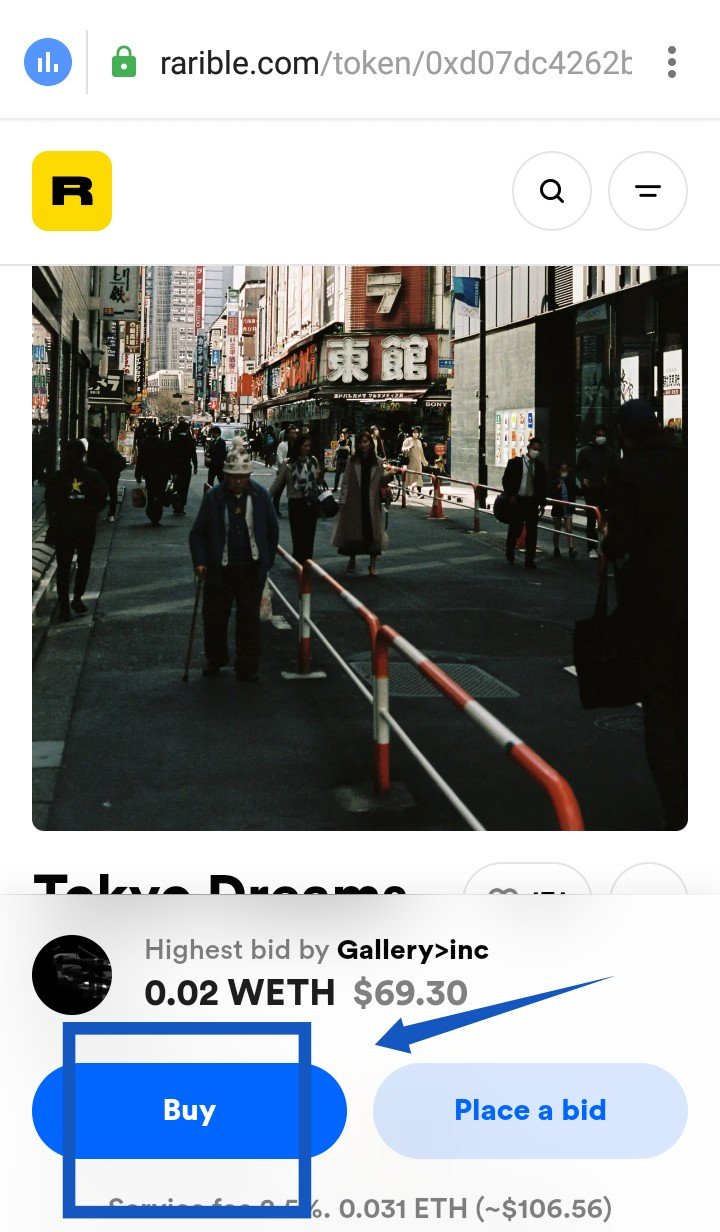 Look at the details of the item you chose, select buy and proceed to payment. But, you will need to go to your wallet to confirm payment.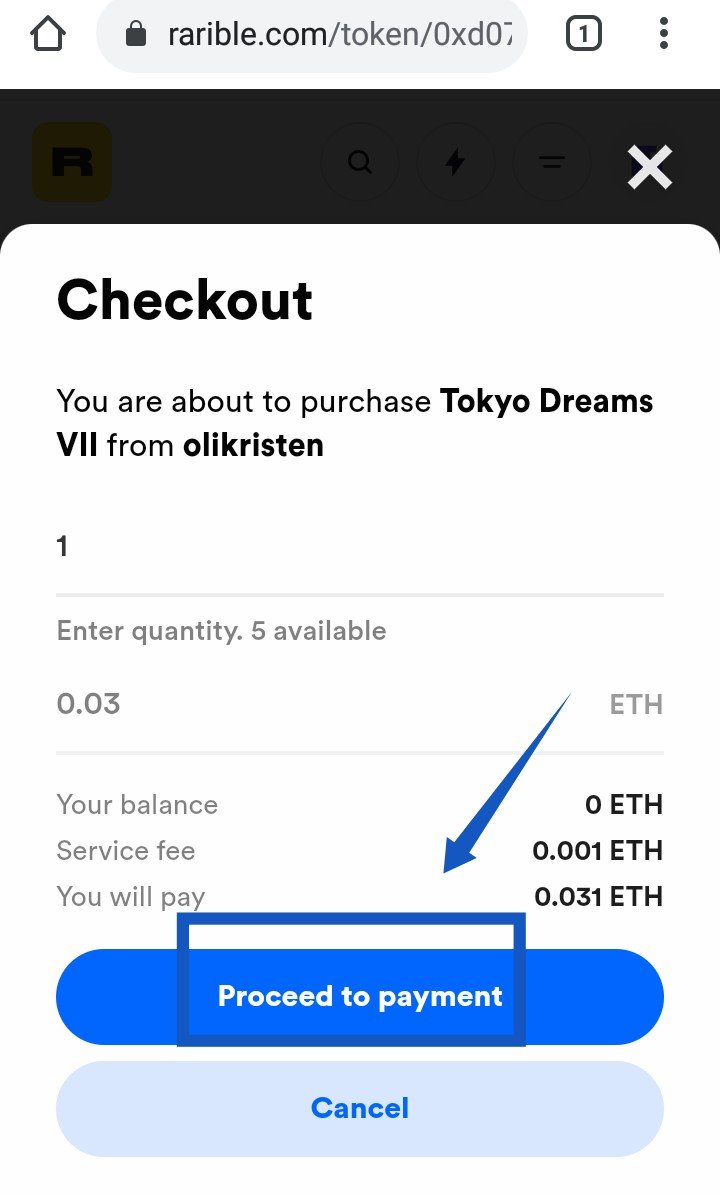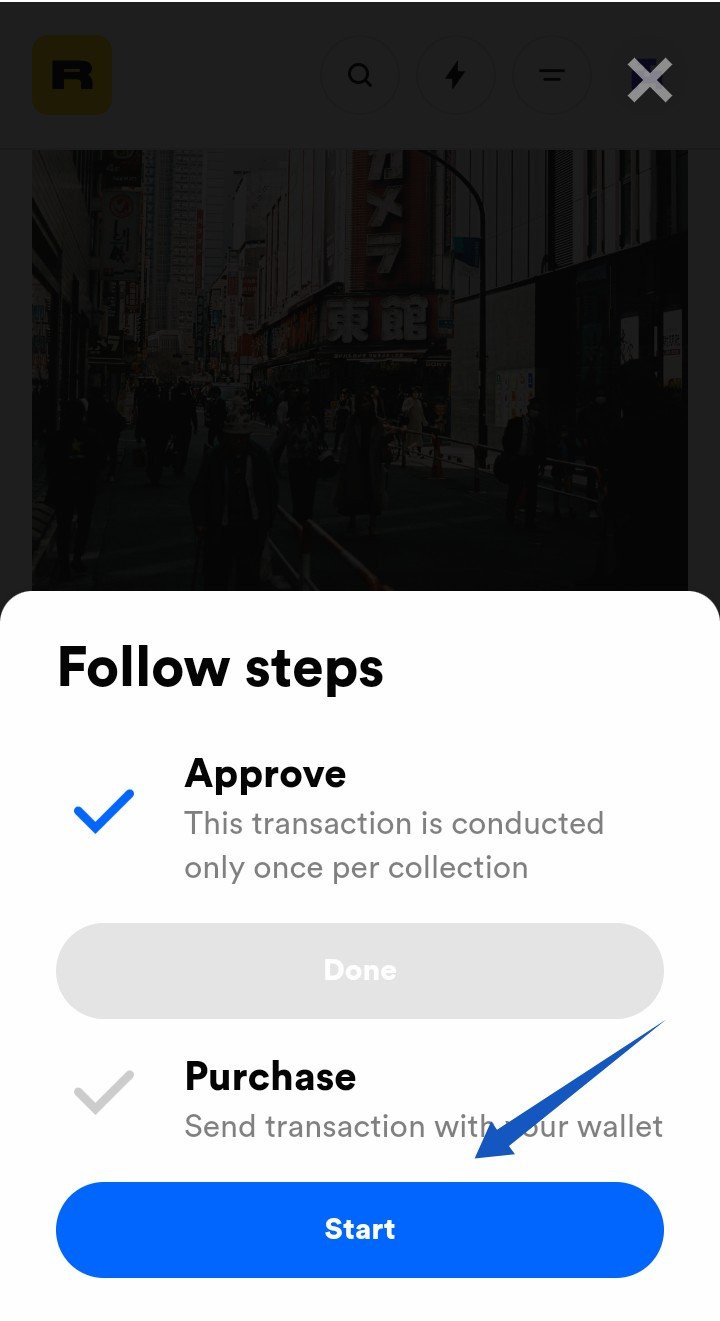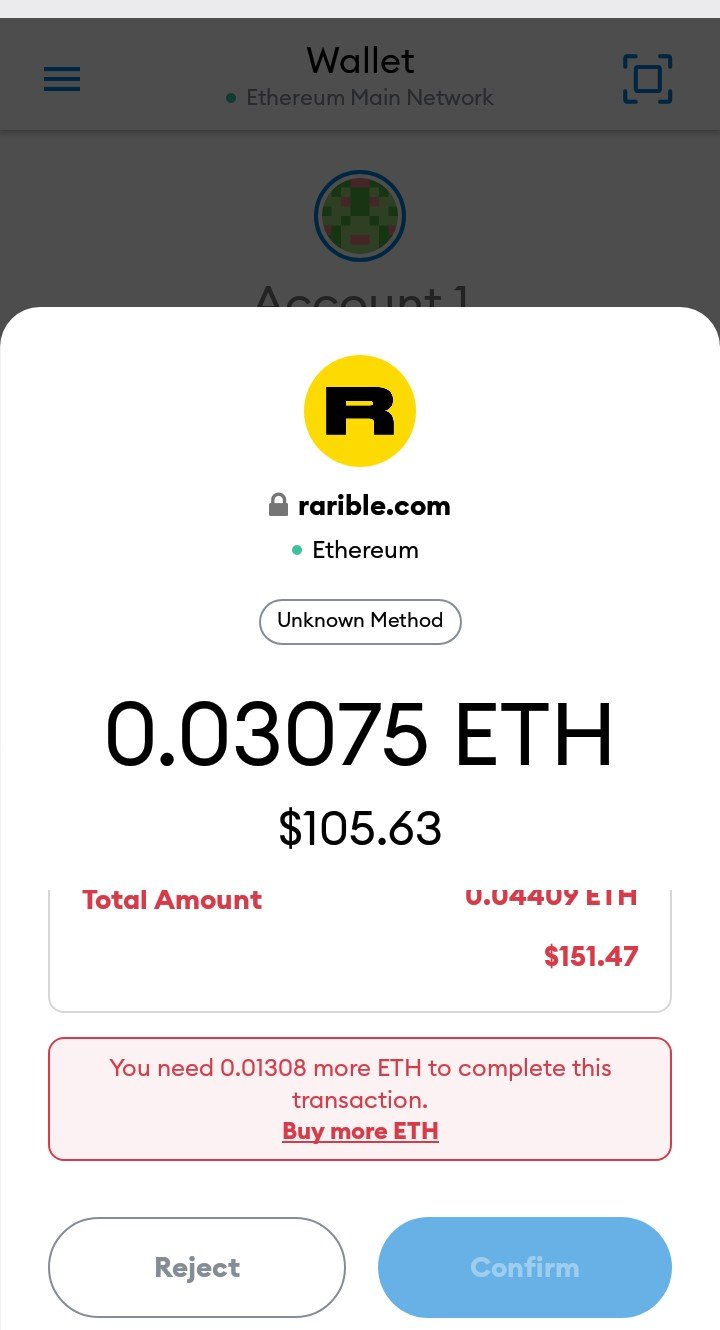 In order to sell NFT, you have to ensure that your wallet is connected, by following earlier procedure. For when you are connected, that is when you will see only Create Collectible.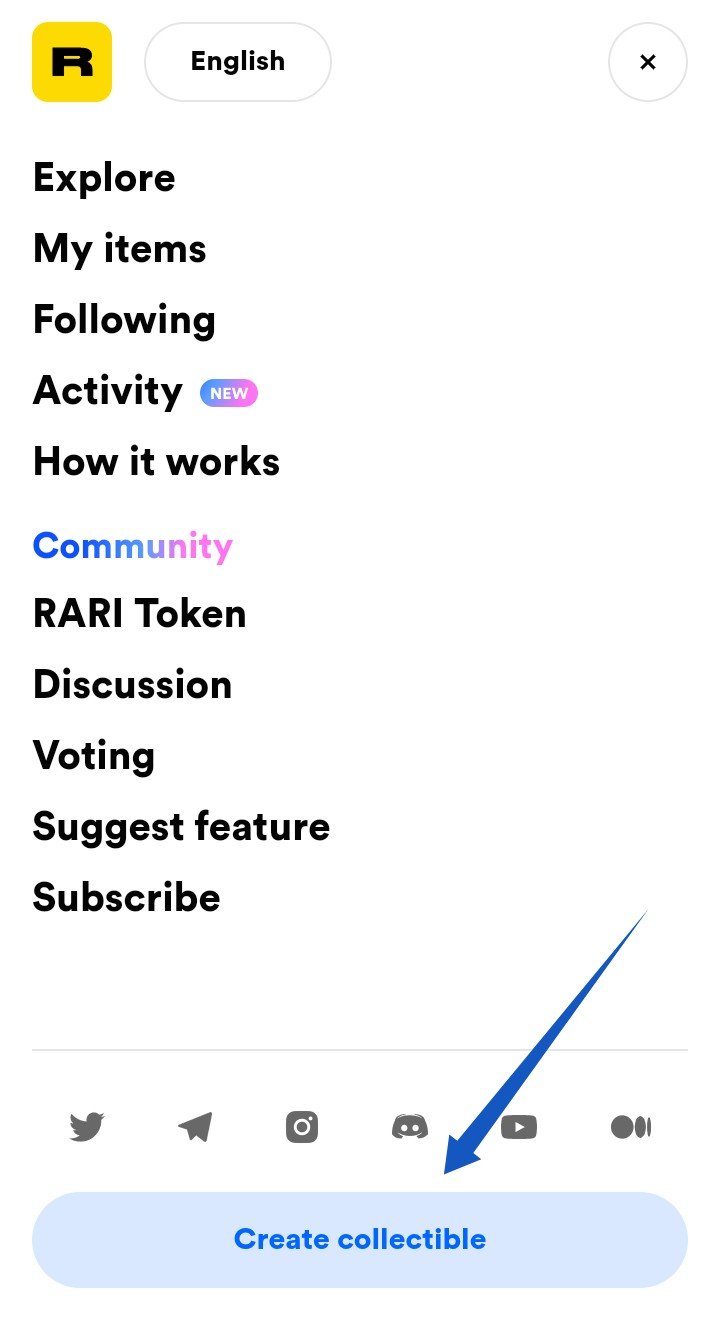 Create collectible, here you have the option to select single or multiple options. However, I selected single collectible.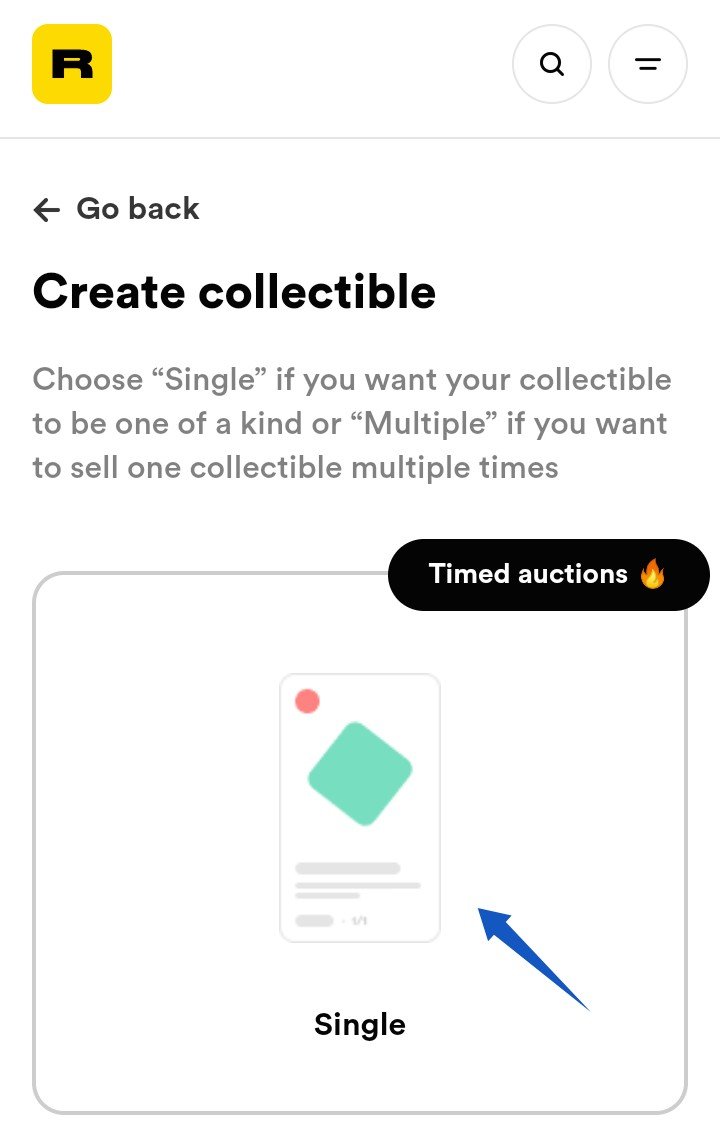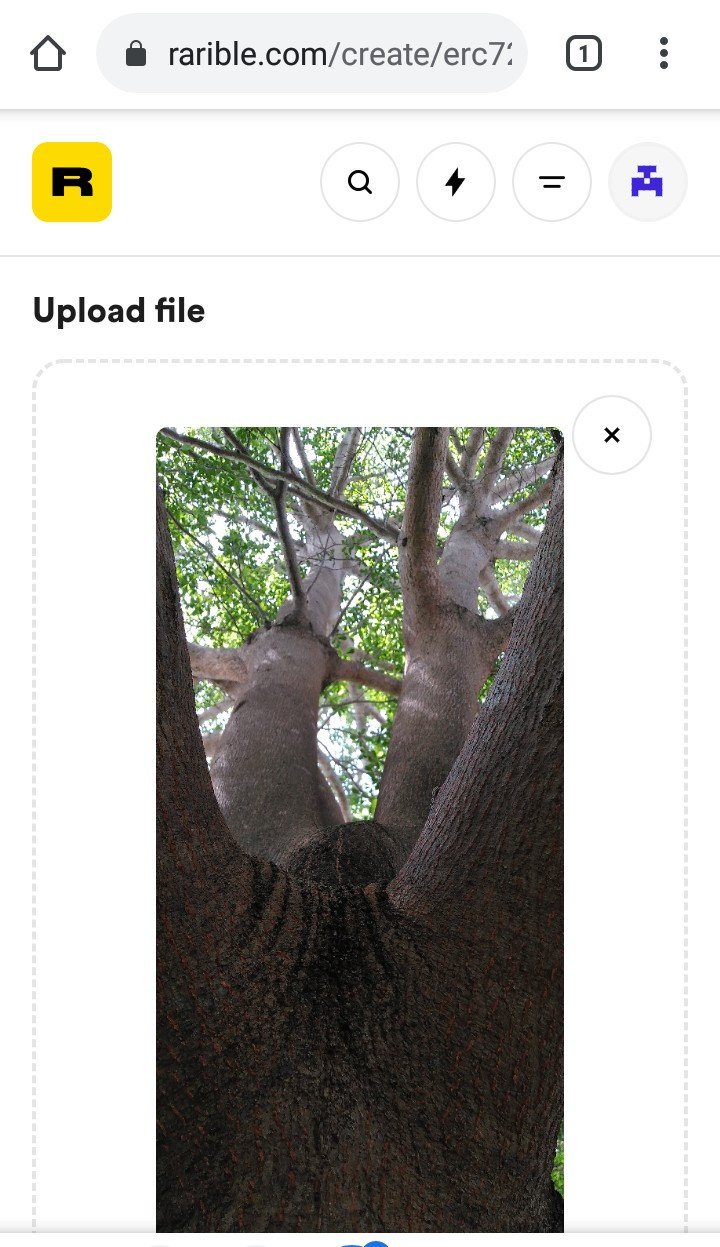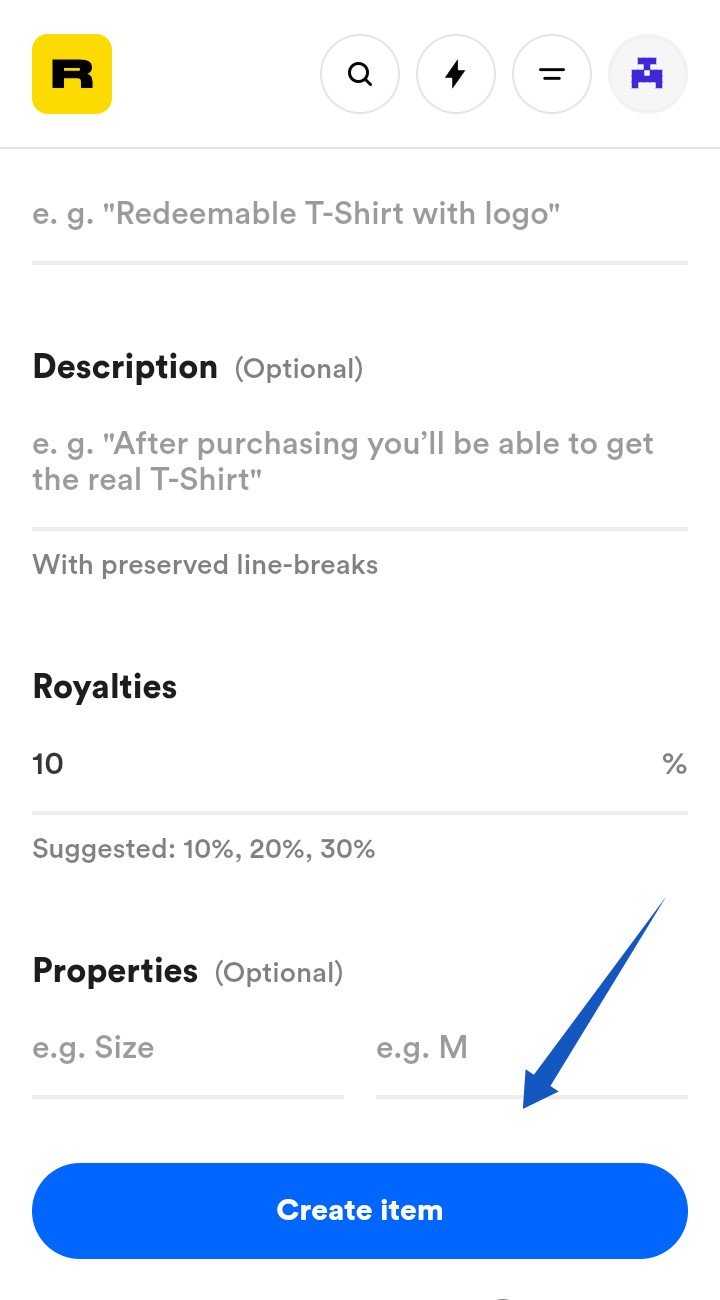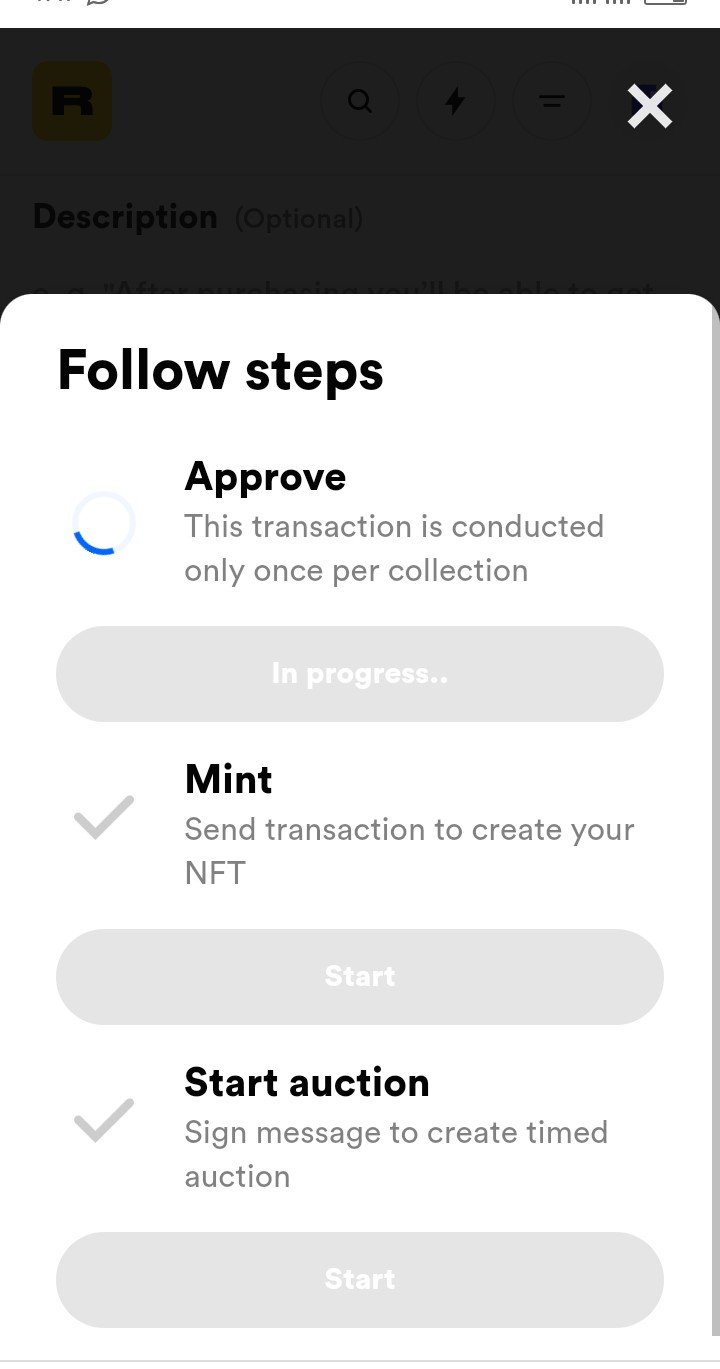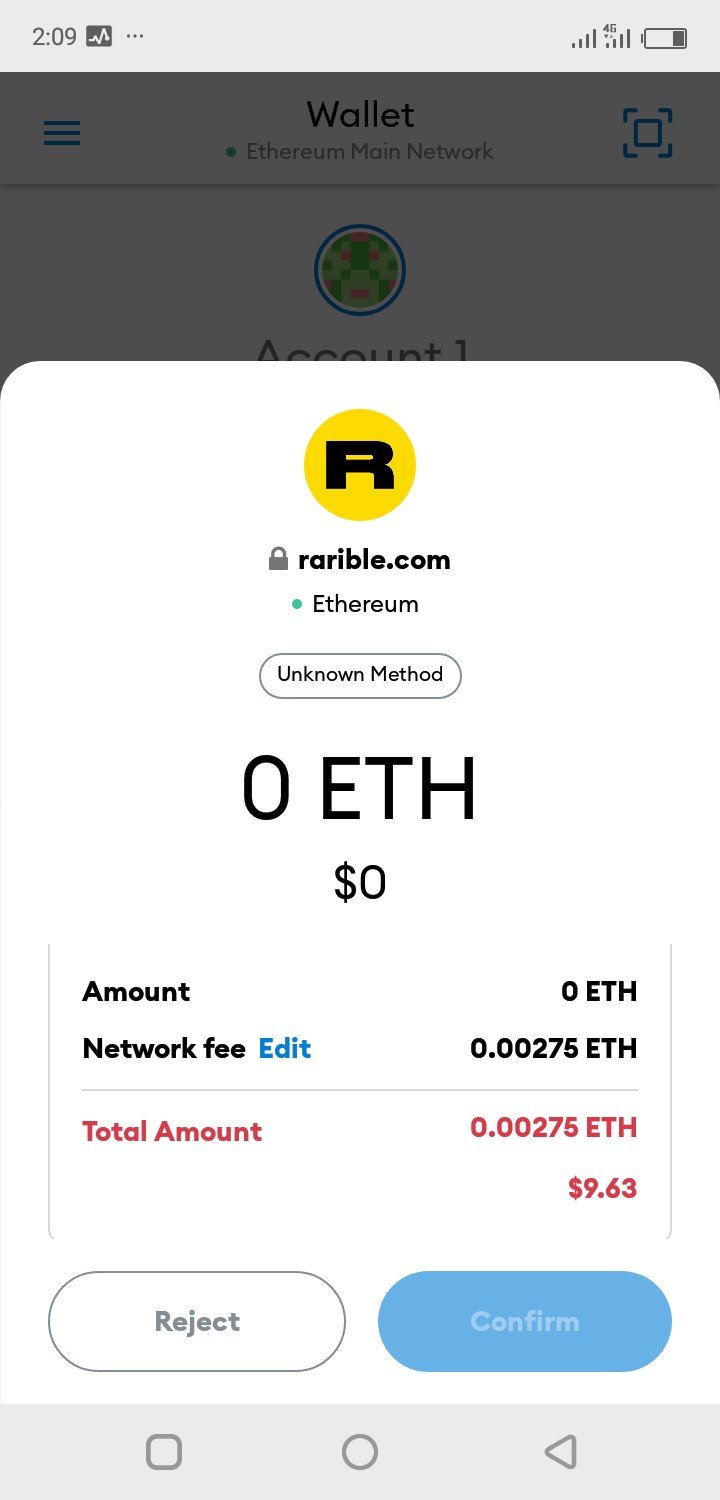 You will go to your wallet to confirm.
Advantages of Rarible.
It allows peer to peer transactions thereby, reducing cost and eliminate middleman.

It's so user friendly to the point that you don't need to be an expert in coding to mint digital codes.

It has made it easy for user's to be in full control of their NFT collectibles.

Runs an open-source software.
Disadvantages of Rarible.
Wash trading has made it possible for user's (bad actors) to have multiple accounts, that they can buy items listed in their other accounts, in order to earn RARI, thereby, abusing the platform.

No official Whitepaper/Roadmap; the management team has been reactive to issues as they unfold. There is no concrete well defined official plan.

It does not support other tokens, other than those of the Ethereum blockchain.
Conclusion


Before now, it's difficult to lay claim on your digital items, thanks to NFT and it's market places, that has emboldened and encouraged art creators, art lovers etc., to lay claim on their items and even transect them with rewards.
Rarible as a market place, has been on rapid growth since inception in the early 2020.
It is no question, one of the top searched project in the NFT market.
There is room for improvement as it regards major issue like wash trading.