Hi Steemians, this is my homework post for professor @pelon53 on the topic Penny Cryptocurrency.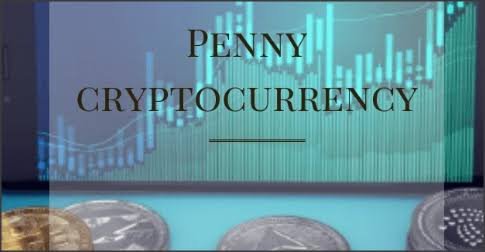 source
Explain the Penny cryptocurrencies in your own words. Advantages and disadvantages.
In general, several new entrants into cryptocurrency investment would likely begin with penny crypto stocks investment because with little money, they can buy as much penny crypto as possible. Thanks to BTC and ETH that started off as a penny cryptocurrency.
Penny cryptocurrency are those virtual assets that are generally worth less than one US dollar.
From the definition, you can see why new investors desires to acquire as much as they can in order to make huge returns in millions. The very low price of penny cryptos makes it possible for investors to hold thousands or more penny shares with relatively small capital. However. It is a 50 - 50 probability for it could all go negative or as expected because, they are very volatile in nature.
This is because penny cryptocurrency's are generally believed to be very speculative and volatile.
A good example of penny cryptocurrency that we are so familiar with in steemit is Tron (TRX)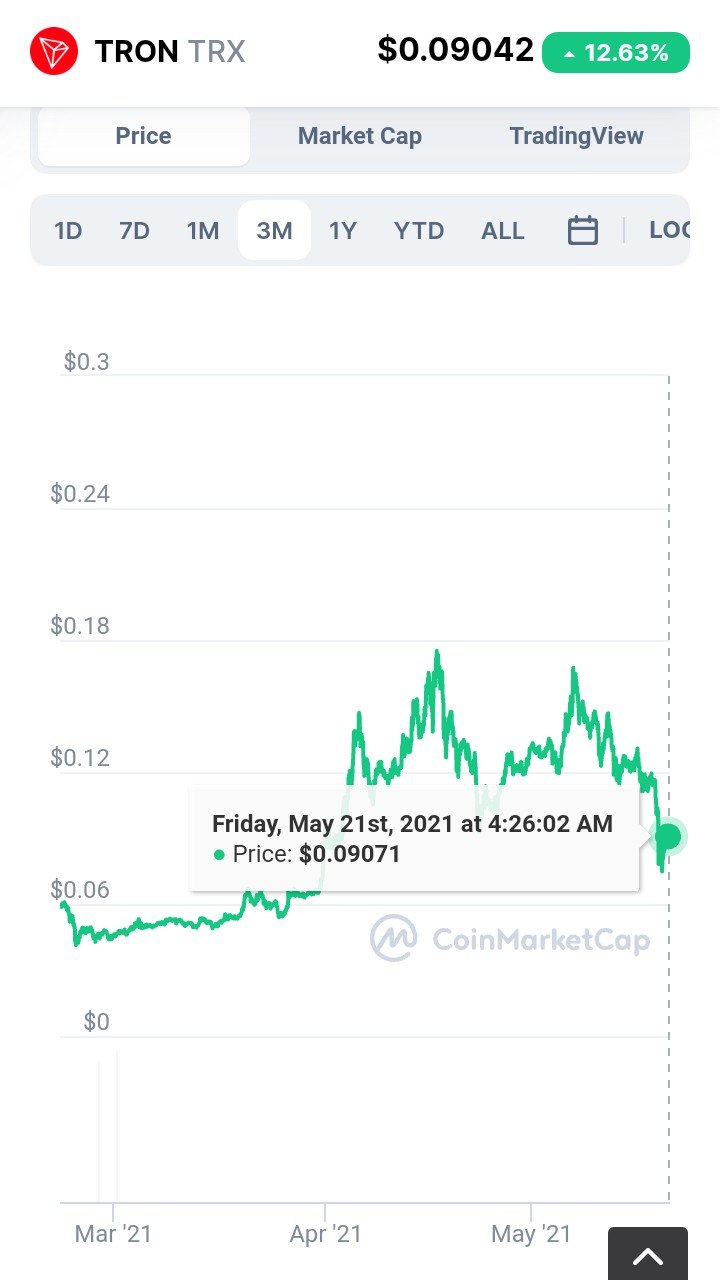 Looking at TRX 3 months price chart, you will see that it rose about 300% in April and now it is down to about 50% in May. Though, is showing some level of reversal.
Advantages of Penny cryptocurrency
Due to the low price of penny cryptocurrencies, they are very accessible by investors with little money.

Thanks to the motivation from BTC and ETH that started off as penny cryptocurrency. It has the potential to change the financial story of the investors.

Low market capitalization is a sign for huge returns with increase in price in future.
Disadvantages of Penny cryptocurrency.
They are very volatile, the unstable nature of penny cryptocurrencies has made it so unpredictable and unreliable.

Lack of oversight has made it highly susceptible to manipulations.

For you: What will be the best Penny to invest in this 2021? Explain and show evidence.
Frankly, there are lots of Penny's that are worth getting hold on and Tron is one of them.
Tron is a decentralized platform that is built on blockchain technology.
It aims to create a global free digital content entertainment system that allows cost efficient and easy sharing of digital content.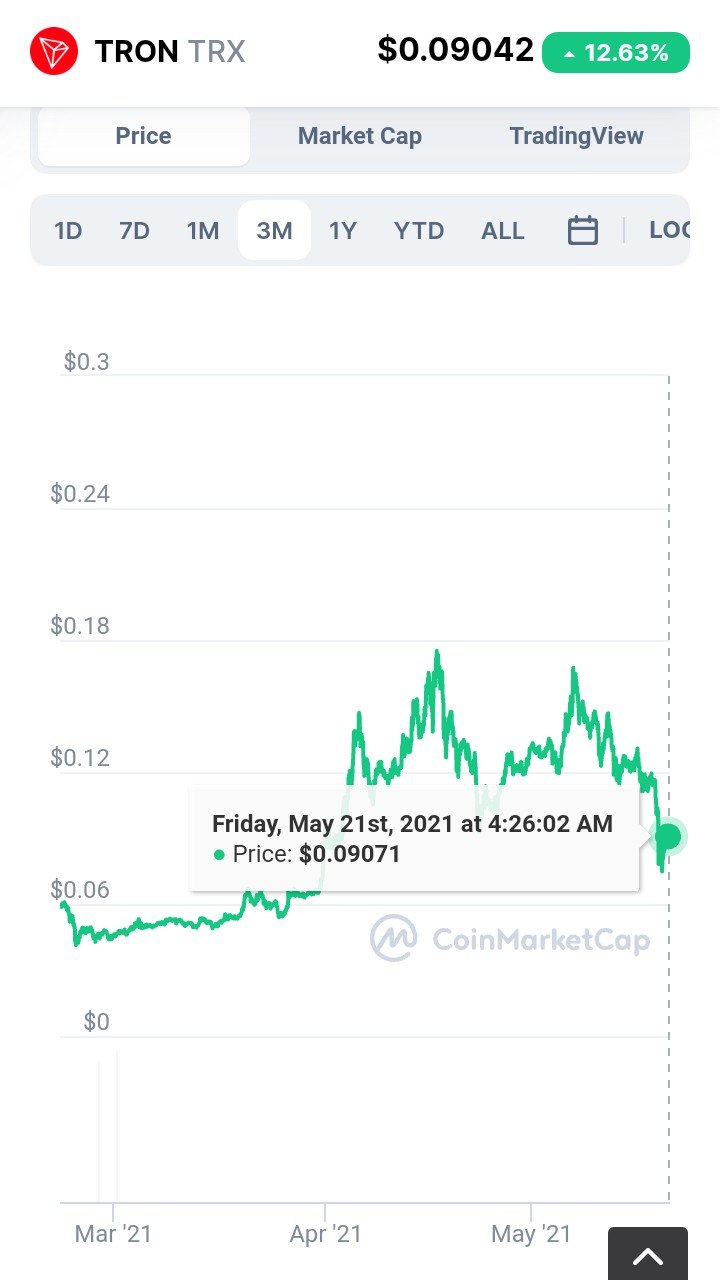 Three months price chart.
However, before this recent crash it's obvious that investors has made lots of Profit.
Tron has already garnered 34 million accounts and 1.8 billion transactions and still counting.
Thanks to the management team that has worked out a credible vision and roadmap as well explained by experts (white paper).
It currently ranks 24th in market capitalization.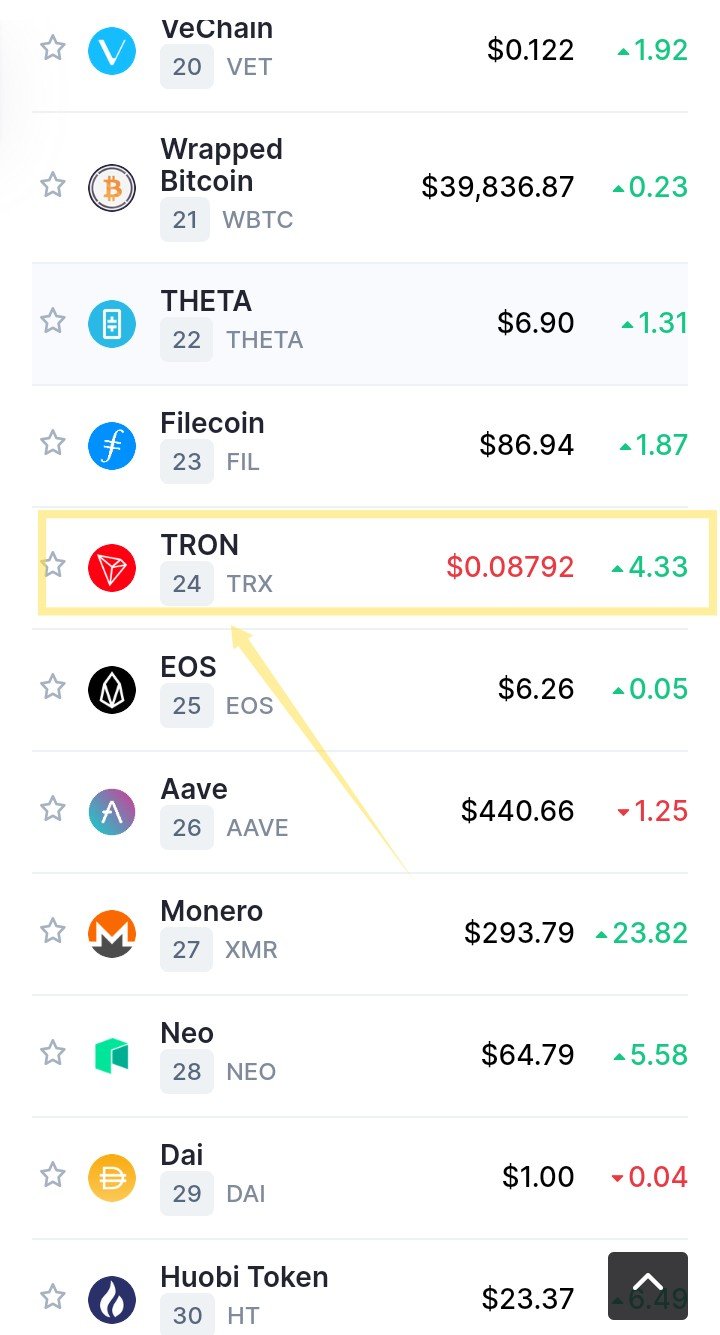 When you look at the organization and the caliber of managers behind Tron. It will then be obvious that it is the right crypto penny to invest in 2021.

Do a Ripple (XRP) analysis. Show screenshots. Would you invest right now? Explain.
Ripple is a digital technology that is built on the blockchain technology. It comprises of both cryptocurrency (XRP) and a digital payment system for financial transactions (kind of a bridge)
Ripple is currently ranked 6th in the market capitalization.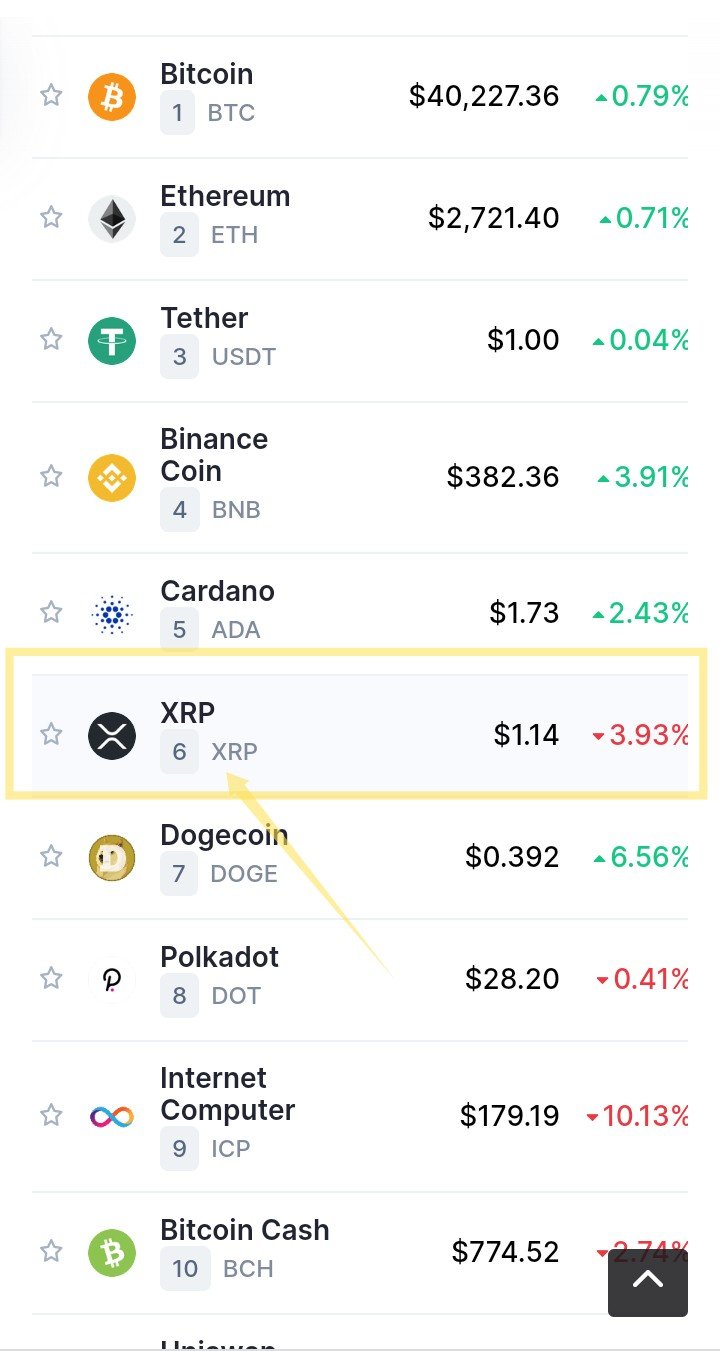 Looking at the Ripple three months price chart with MACD, you will see that it has a strong bearish trend.
The momentum is so strong that I will not advice anybody to enter the market now.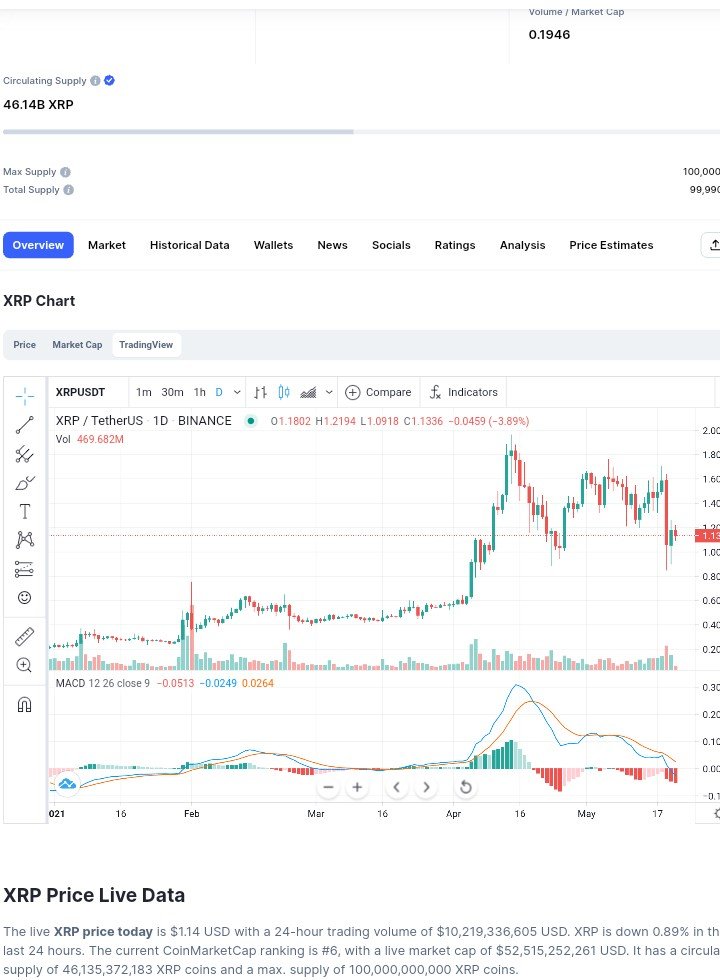 Present in detail a possible investment of 5 penny crypto assets. Explain and present data confirming your choice.
1. TRX
As stated earlier that it is a blockchain technology based operating system, that allows the creation of decentralized applications and share media contents. With it's TRX token you can gain access to some of its features.
It has well over 1.8 billion transactions and 34 million accounts and world fastest growing public chain.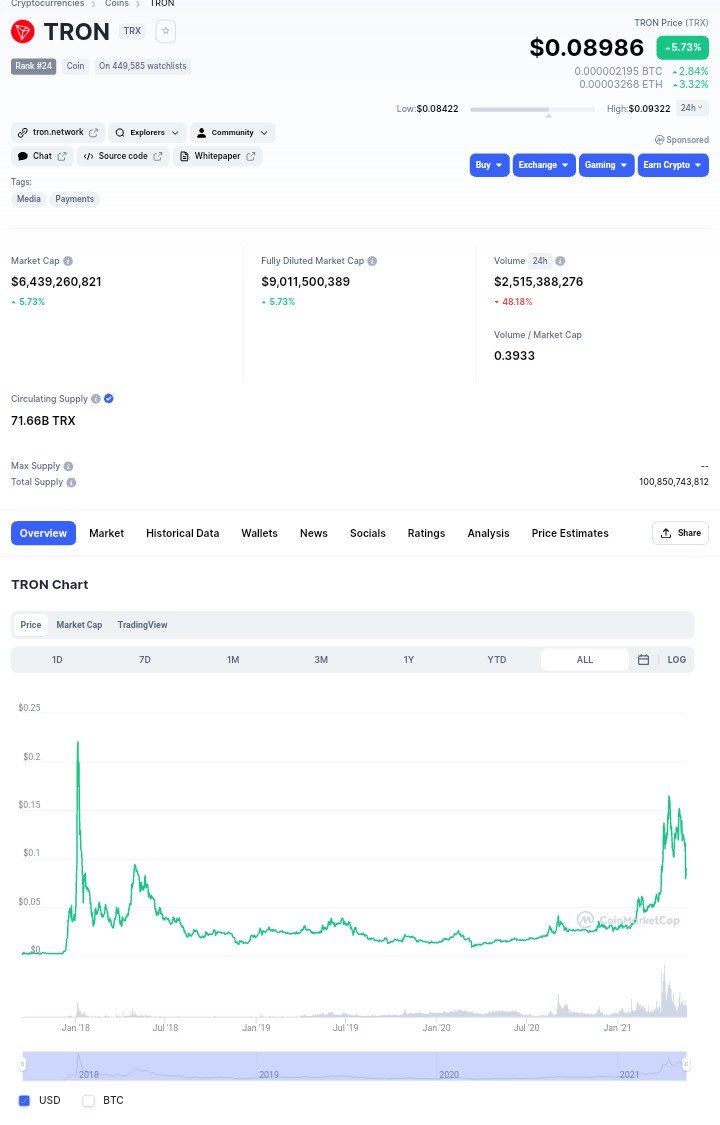 2. Stellar Lumens (XLM)
This is an open source and decentralized payment system, that makes it easier to send, create and trade virtual representation of all currencies. It allows fast payment at lower cost
for cross border transactions. It is one of the strong leading cheap cryptocurrency to invest in. With over 11 billion market capitalization currently.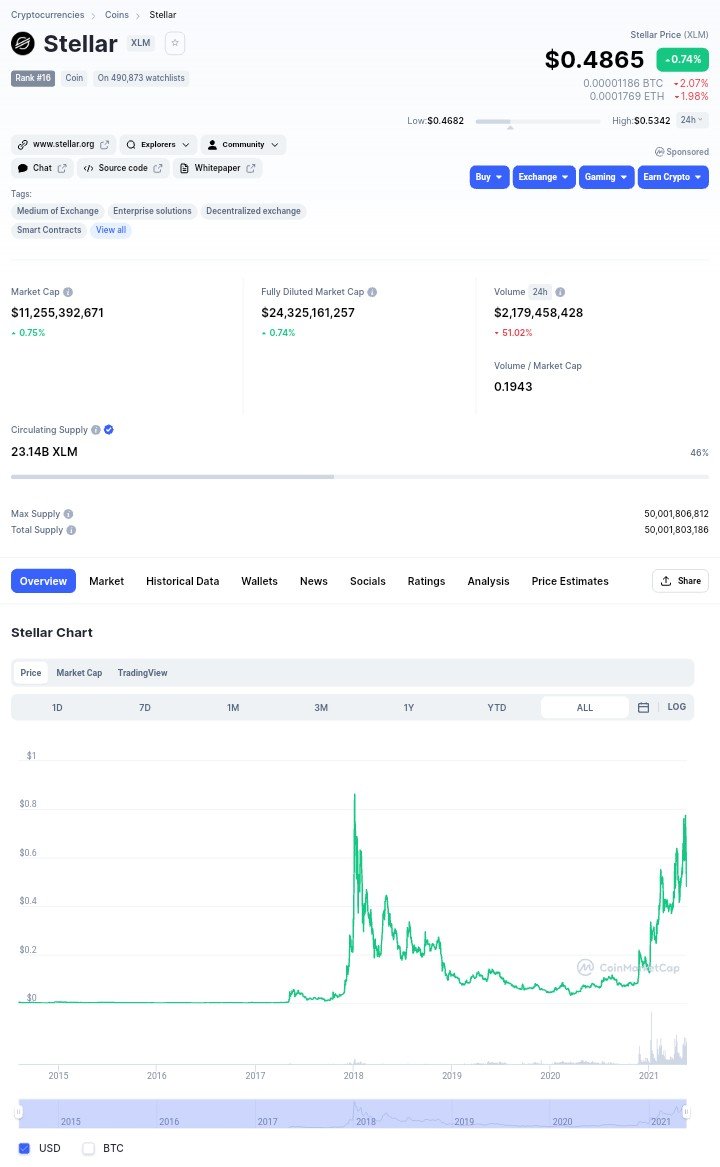 3. NEM.
This is a double layered blockchain technology, that supports multiple ledger on its platform. It is designed to seamlessly connect and transfer all types of virtual assets between private and public blockchain at a low cost.
With market capitalization of over 2 billion.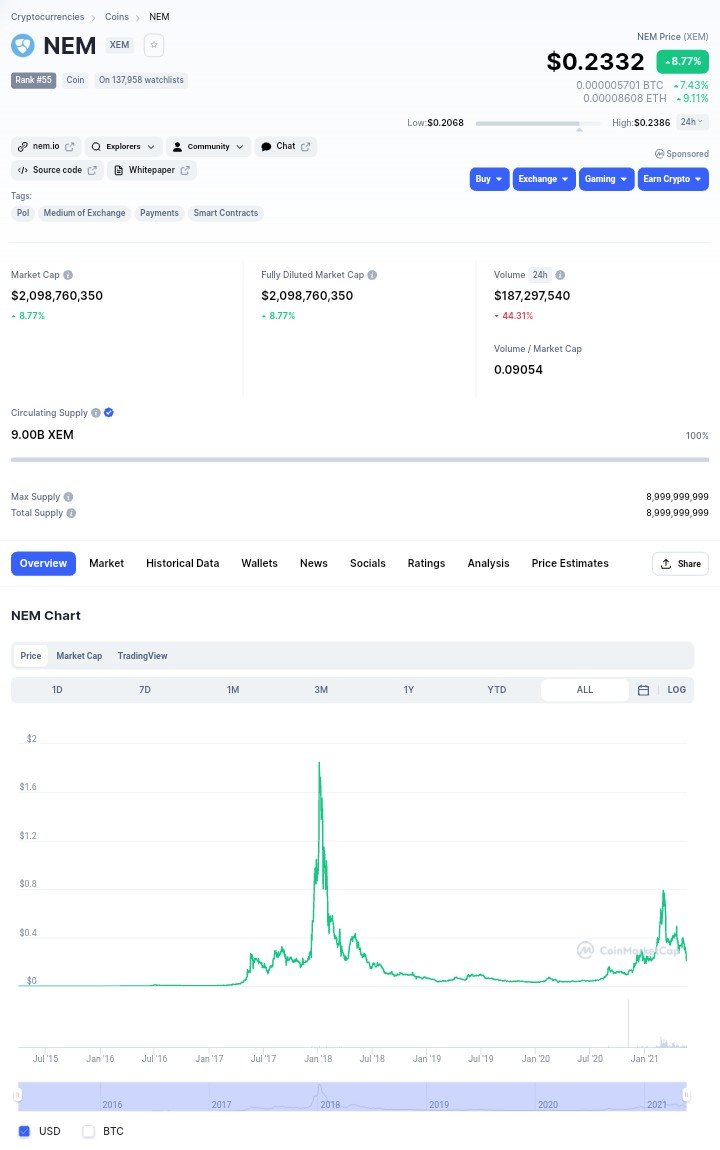 4. Steem.
This is a fast growing social media and blogging network that is built on blockchain technology. It is the only blockchain technology that can power real applications through social application like steemit.
It's a reliable revenue streams for user's for learning and publishing quality contetents. It has tones of room to grow.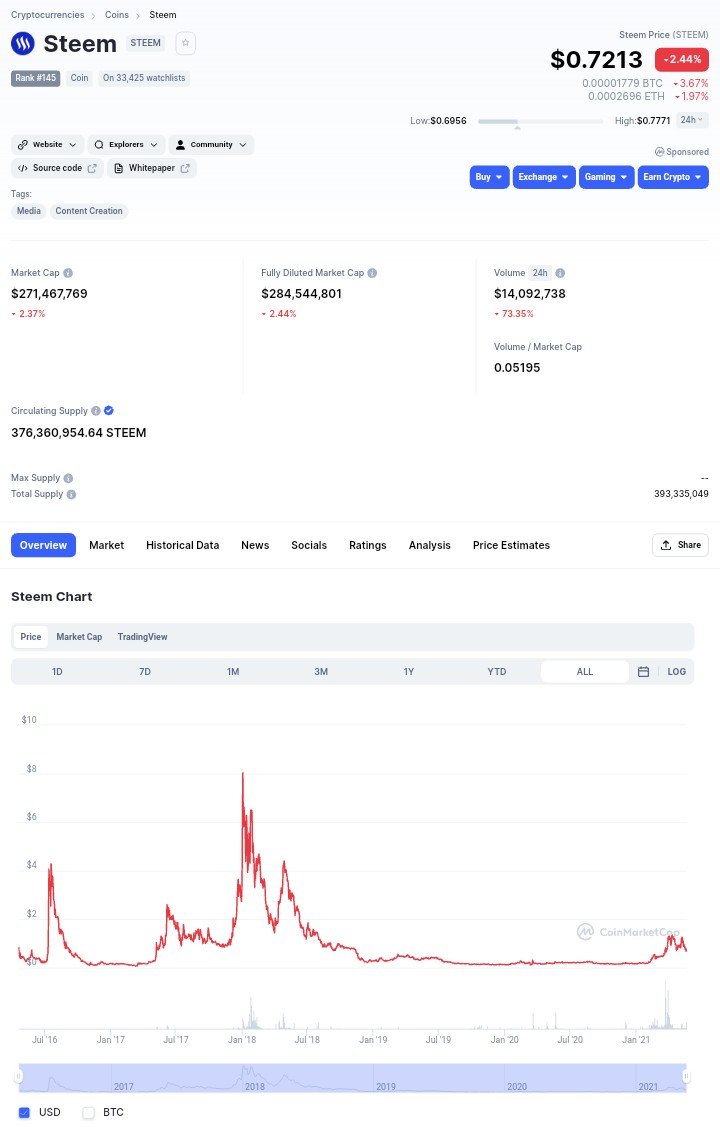 5. BitTorrent (BTT).
This is a peer to peer file sharing application that is also used to pay for decentralized storage service.
It is very useful in data sharing and remote backup. It is built on Tron blockchain technology in the early 2019.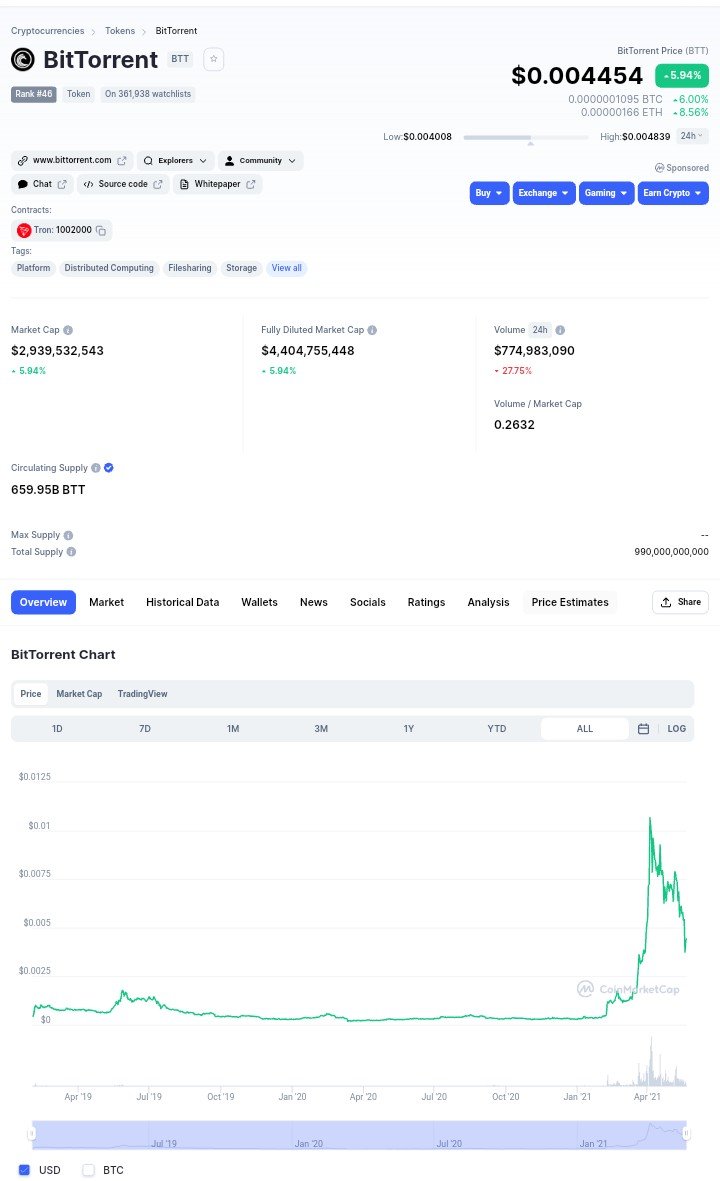 Show an investment (starting at $ 5) that you have made this week in Penny cryptocurrencies. List the steps you took
The followings is the steps I took to buy TRX with the USDT balance in my Binance wallet.
Step 1. I signed into my Binance mobile app. and clicked on Trades.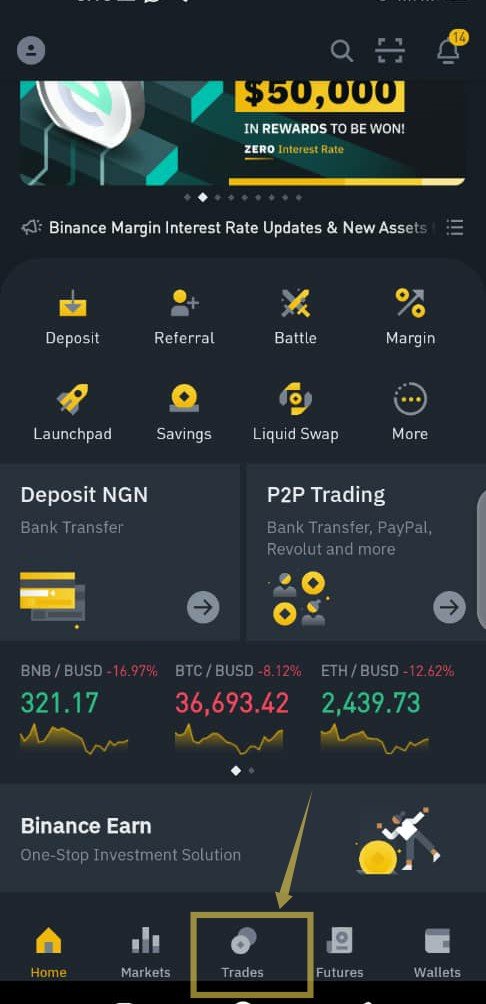 Step 2. First, I selected TRX/USDT, secondly, I used 100% of my USDT balance (11.39608) to buy 146.8 worth of TRX, and thirdly, I clicked on buy TRX.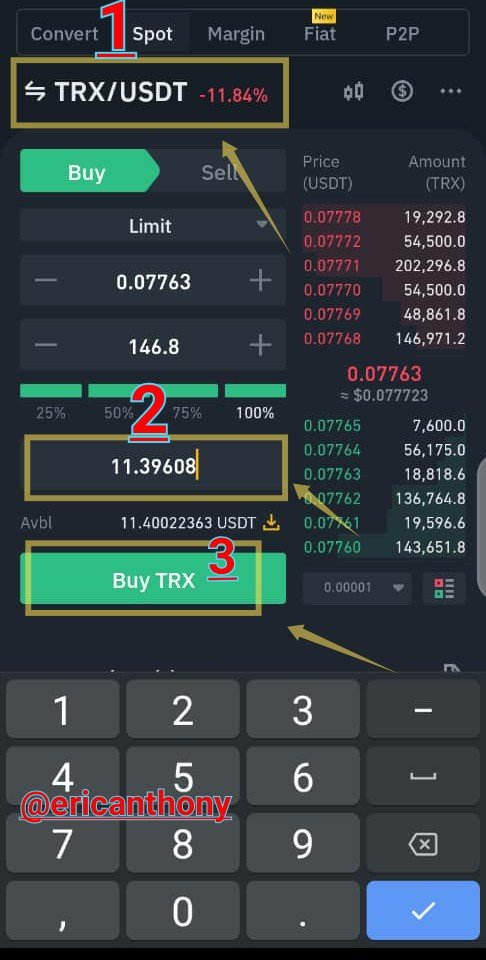 Step 3. I now went to my trade history to see it.