Hello (Hola) to you all amazing steemians!
Hoping for your good health and happy life. Today I'm here to submit my homework for Professor @Steam4u for week-12 of season-2.
First of all, I would like to say thank you to Steemit Crypto Academy and Professor @Steam4u for this amazing opportunity to learn so many new things from these lectures.
Let's start my Homework.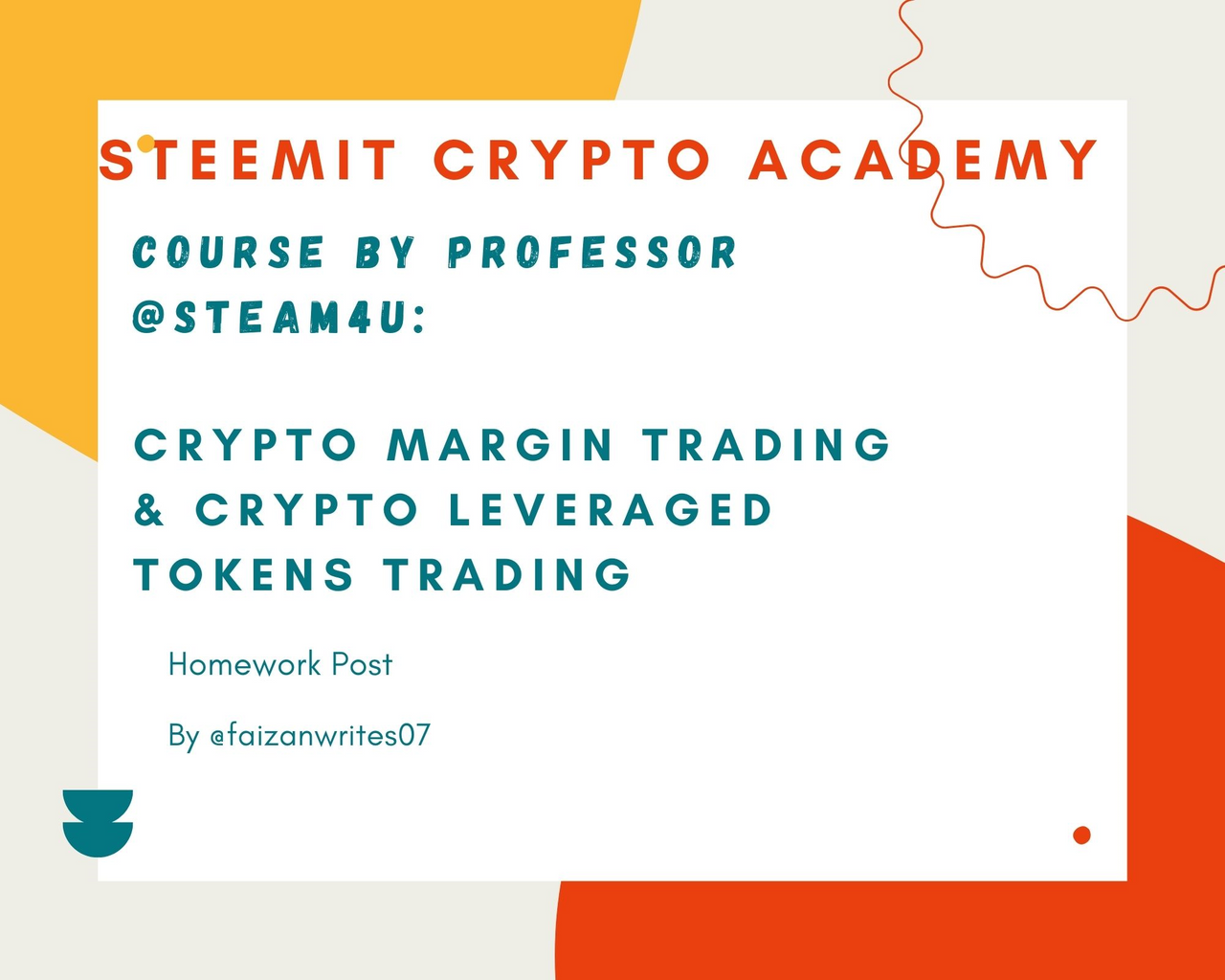 "Edited in Canva.com"
Question-1:
What Is Crypto Margin Trading?
Answer: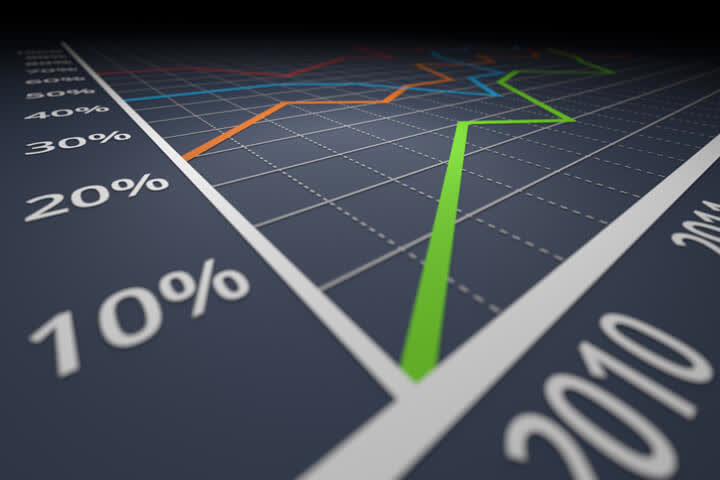 Source
In the context of Cryptocurrencies, margin trading means when a potential investor receives borrowings from another investor on an exchange or from the exchange itself to open a position or invest a certain amount of money in cryptocurrencies. It means Margin trading gives an economic benefit to the potential investors or clients.
It can also be referred to as borrowing from a third party by the potential investor. Margin trading is not as simple and straightforward as it seems because there is a high risk involved, unlike traditional trading. In margin trading, the investor receives a Leverage margin from an exchange according to the investment he/she wants to make in the initial stage. It means if he is to invest 10$ only and ask for leverage of 3X then it means that he/she can invest to open a position of 30$ in total as the exchange will lend him/her the extra amount to trade. In Leverage margin service the risk of economic gain and loss increases as the total worth will be considered based on the 3X amount and not the 10$ itself, which makes it obvious that whether it is profit or loss it will be in huge amount. This means that it can make you rich as well as a debtor to the exchange or any third person from whom the borrowing has been made.
The Third-person or exchange itself can get benefit from this whole process by charging interest or fee for a certain time and amount and will also receive their own amount lent to the potential investor once the position is closed or sold.
For further clarification, the example and illustrations used by Professor in his lecture can be studied.
---
Question-2
How To Plan For Trading In Crypto Margin Trading?
Answer: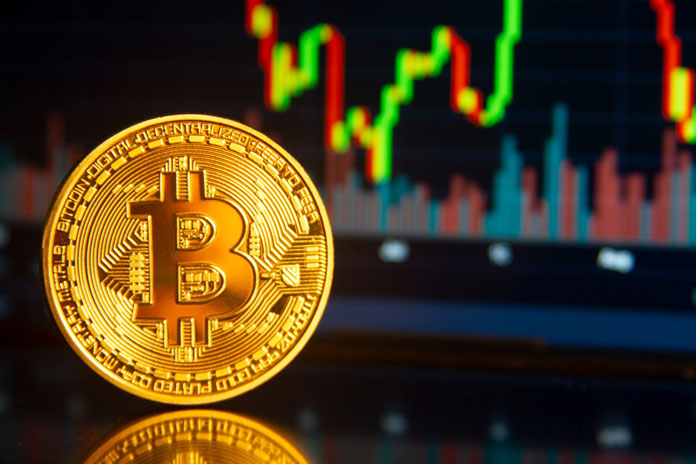 Source
Planning before trading in crypto margin trading is an obvious necessary part because it is a generally known drawback that it has high risk, extreme volatility, and may also result in higher losses. For this, we must consider some important strategies and activities to make better decisions before trading in crypto margin trading. Let's discuss some activities and strategies from them:
i - First of all, it is necessary to do proper research about the market and future projections to predict the possible gain or loss before investing.
ii - Secondly we should do research and choose the best exchange platform to use for our trading and should learn how to use it.
iii- It is obvious that no platform will offer services for free, they will surely charge a commission or fee for its services of leverage. Therefore, it is necessary to have knowledge about fees or commissions before investing. It will also help in determining the future gain or loss to some extent.
iv- Never-ever invests all the funds in one place. The investment should be spread in different places rather than one place and it should always be started from less to high.
v - After all the research, we shall use our analysis to predict whether the cryptocurrency we are going to buy has an upward trend or downward trend. It will help us predict the future gain or losses from investing in that currency.
vi- We shall consider whether our investment is for the short term or long term. We shall use technical analysis to make decisions about investing in the short term or long term. Short-term investment shall be made in the upward trend currencies and long term shall be made when currencies having bearish trends.
vii- We should decide a certain time and amount of investment through which we will join the market, and we shall also consider the time of leaving the market from now on the basis of our research and prediction to avoid losses.
viii- If the research and prediction show that any investment will go in loss then we shall abort that investment.
---
Question-3
Crypto Exchanges Name That Provides Margin Trading Service and What Margin They Provide?
Answer:
| | |
| --- | --- |
| Name of Crypto Exchange | Margin they provide |
| Binance | Up to 5x |
| Deribit | Up to 100x |
| Bitmex | Up to 100x |
| Bybit | Up to 100x |
| Huobi | Up to 5x |
---
Question-4
What Is Leveraged Tokens Trading?
Answer: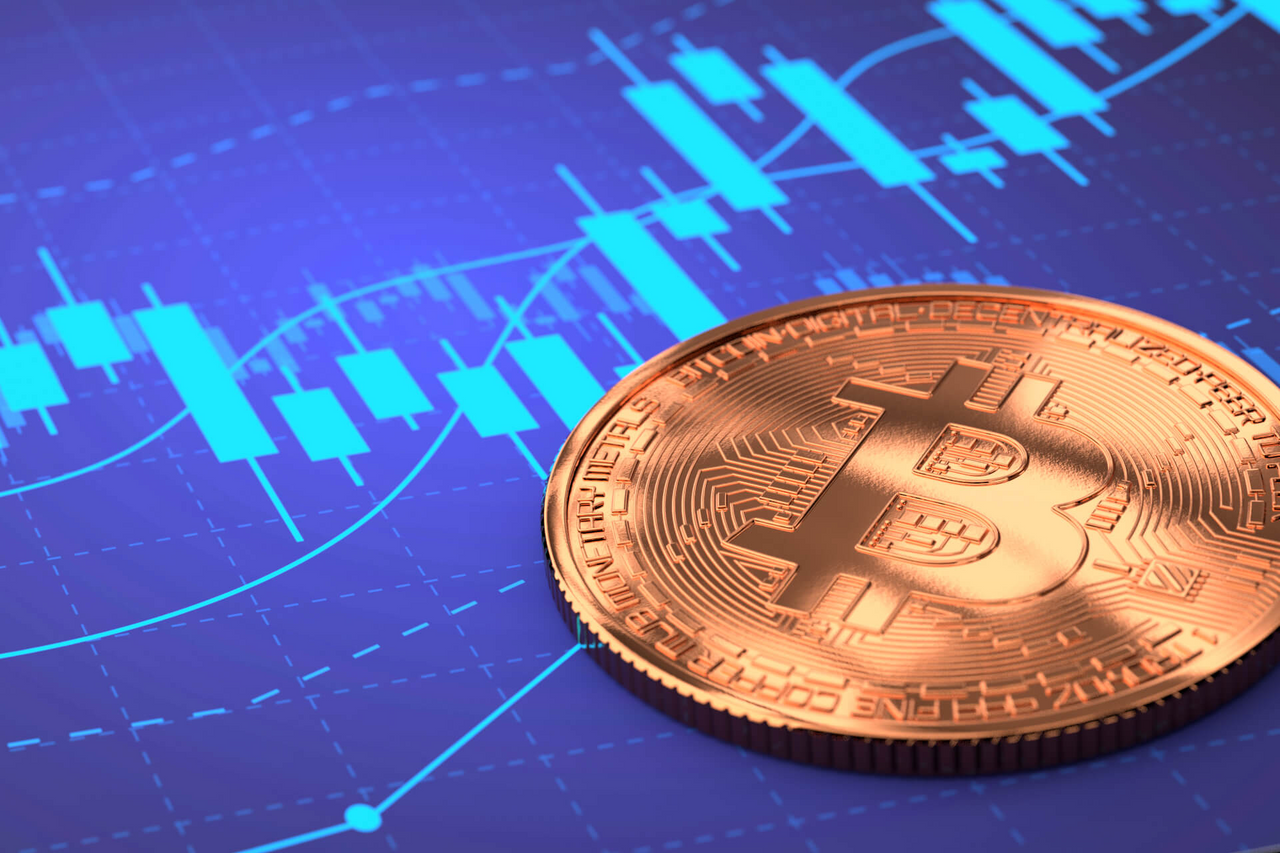 Source
Leverage tokens are specific tokens provided by an exchange when an investor under a specific margin wishes to open a position by using leverage trading. It works as a loan to potential investors which they use for their benefit.
For identification purposes, there is a nomenclature added at the end to represent it as a leverage token. It also helps the exchange to keep the leverage process in proper order.
A trader performs leverage tokens trading to gain profit in a huge quantity from the market. But for that, a close look at the market will be necessary to buy leverage tokens. The selection of an investor regarding these tokens will be highly dependent on the bearish or bullish prediction of the token.
---
Question-5
How To Plan For Trading In Leveraged Tokens?
Answer: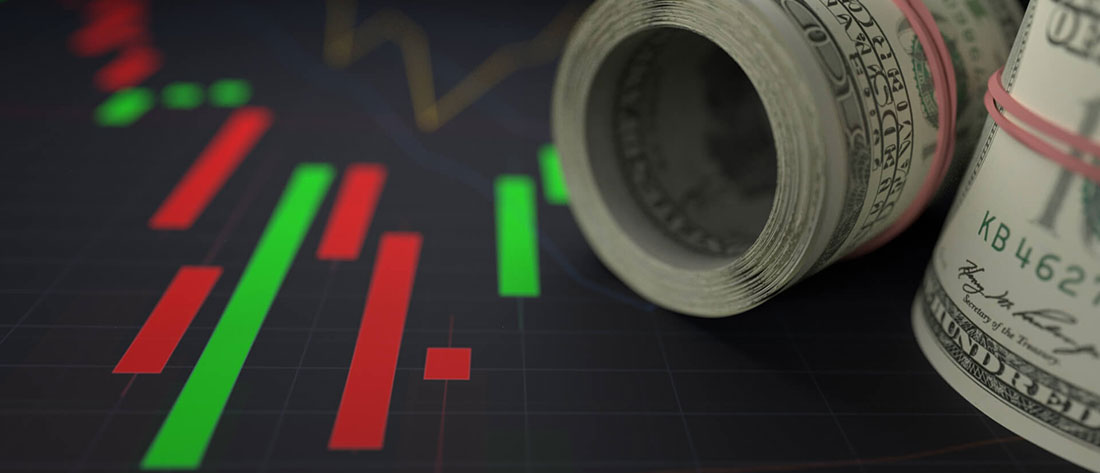 Source
1- First of all we shall study and research the trend of the cryptocurrency according to which the different leverage tokens are classified and decide which token shall be bought and traded in.
2- we shall know the exchange platform that is best for us to trade through because their interest rates and commissions etc are different.
3- Trading in Leverage tokens is a very risky operation, therefore we shall use our best strategy based on market research and analysis of the situation of the current investors to find out the risk associated with the trading in leveraged tokens.
4- we shall go for short-term operations initially because we do not have that much experience to invest more from the start, it will help us in avoiding huge losses.
5- we shall go for an exchange platform with the best possible security.
---
Question-6
Crypto Exchanges Name That Provide Leveraged Tokens Service and What Margin They Provide In Leveraged Tokens?
Answer:
Following are the crypto exchange that provide leveraged token services and the margin they provide in leveraged tokens are also mentioned below,

| | |
| --- | --- |
| Name of Crypto exchange | Margin in leveraged Tokens |
| Binance | 3x |
| Kucoin | Up to 10x |
| Kraken | Up to 5x |
| Prime XBT | Up to 100x |
---
Question-7
Price Forcast For Crypto Assets XXXXXX......

Answer:
Let's make the price forecast using BTC-USDT. As the market is growing day by day and increasing almost every day. The upward trend continues for many days.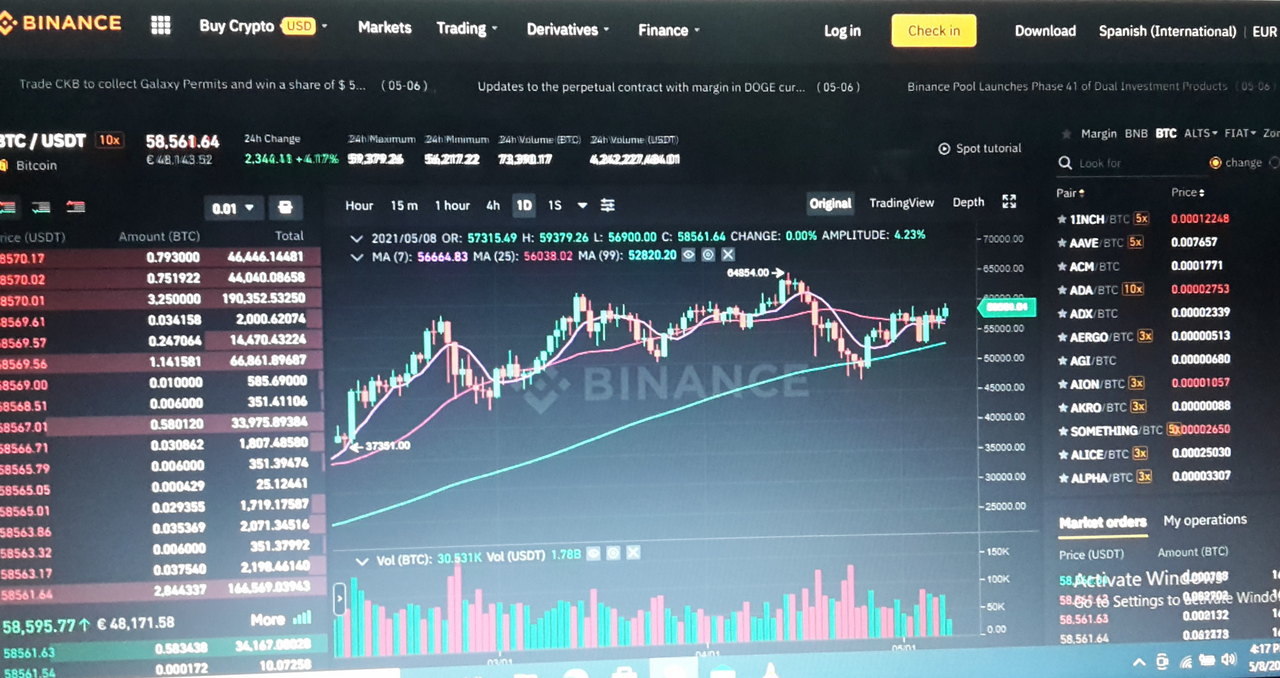 Screenshot is taken from source
In my opinion, BTC will touch the point of rising resistance very soon as some days ago BTC was at 57,443 USD and now it is at 58,581 USD.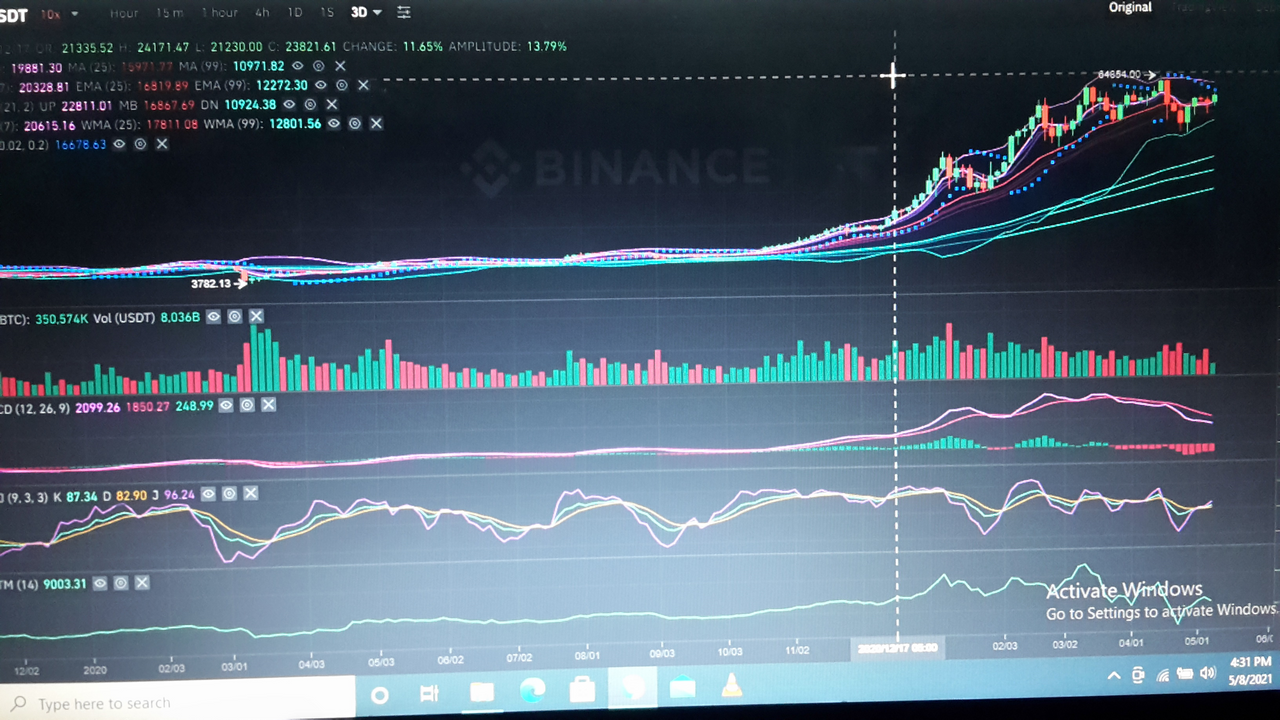 Screenshot is taken from source
Using Fibonacci, from 4 May to May 8, there are open important changes in BTC with an upward trend but it is expected to be a breakdown in the coming days.
---
Thank you so much Professor @ stream4u for your amazing and informative lectures.

CC:

Regards: @faizanwrites07