Hi everyone, this is my homework post for Professor @levycore and it is about Privacy Coins.
What is Privacy Coin?
As the name suggests, these coins are made taking into consideration the Privacy of the transactions. This is also a cryptocurrency, digital in nature and use blockchain technology but privacy has been given more importance to protect the identification of the users. Cryptocurrencies have attracted the masses and it is being adopted at large by people from all over the world.
After the introduction of Bitcoin, many cryptocurrencies have been introduced but most of them have characteristic of transparency that is a problem for some people. That's why, Privacy Coins came into existence. These coins do not show the users involved in transactions. These coins protect the privacy of the users.
Advantages of Privacy Coins.
Following are some advantages of Privacy Coins.
Privacy coins has given much importance to the security. High level of security is guaranteed in Privacy Coins.

Details of the transactions is only limited to the parties involved in the transactions.

Identification of users is not revealed to anybody, so it develops a sense of security among users.

Full rights are given to user while making a transaction.
Disadvantages of Privacy Coins.
As transactions have no trail, so it is mostly used by hackers and criminals.

People or institutions who want transparency, will hesitate to use privacy coins.

As there is no transparency, Government institutions like tax department will not allow use of Privacy Coins.
---
Choose a Privacy Coin and perform a fundamental analysis of the coin in detail.
---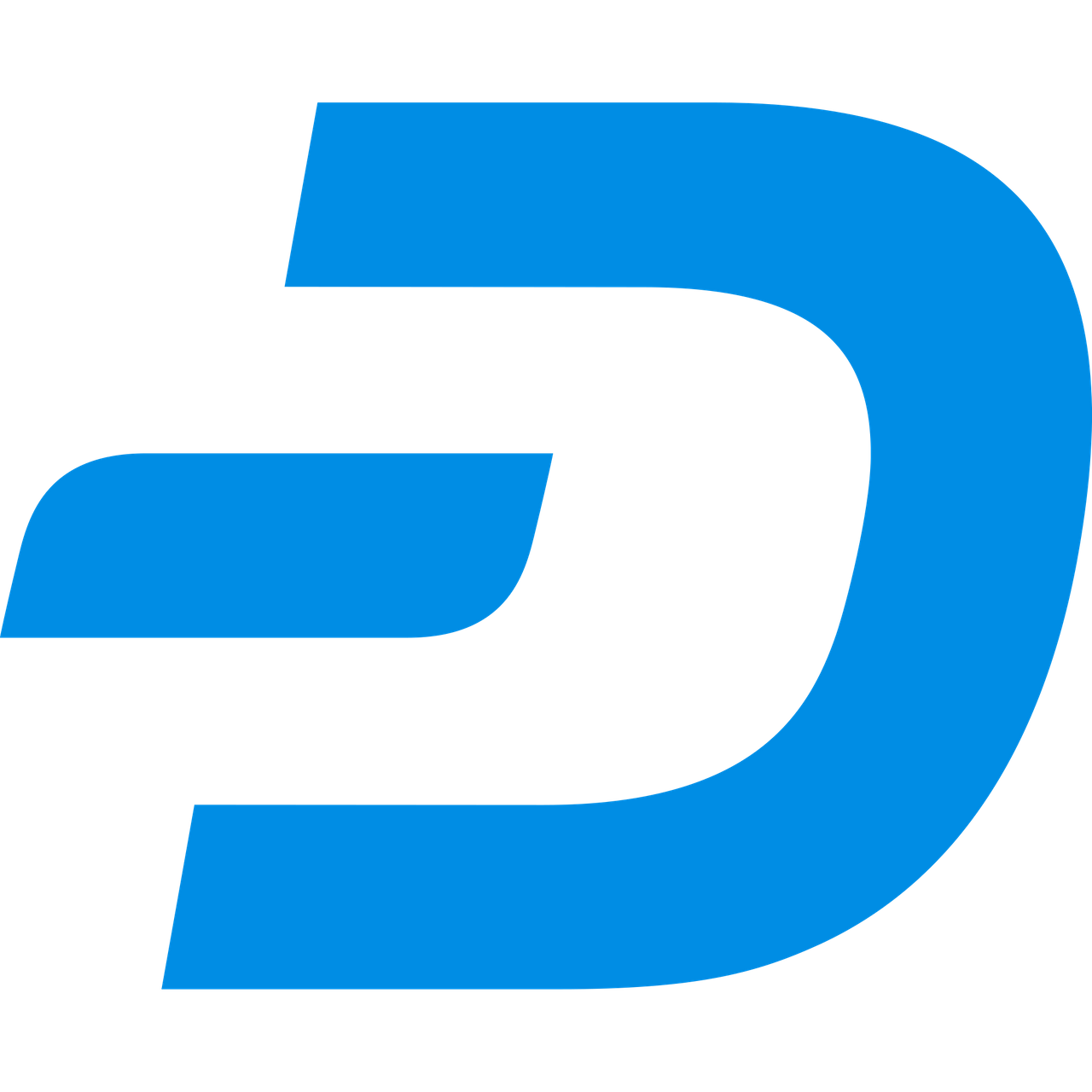 Image Source
DASH is a privacy coin and this anonymous cryptocurrency started in 2014 as fork of Bitcoin and was pioneering privacy coin. It was then called XCoin and later on was named DarkCoin. The final name was Dash that is still being used. PrivateSend is one of the anonymity characteristics that uses CoinJoin strategy to mask the real inputs of the transaction.
The Dash Core Group, Inc. (DCG) is one of the organizations that are responsible for development of DASH cryptocurrency. It has a very strong team behind it. RYAN TAYLOR is current CEO and some other experienced people like BOB CARROLL (CTO), GLENN AUSTIN (CFO), ROBERT WIECKO (COO) are working as team for DASH.
Special Features of Dash.
Following are some unique features of Dash that make it different from others.
InstantSend is the feature that makes Dash unique from other cryptocurrencies. This feature enables the fastest transaction speed. Dash was developed to overcome the problem of speed faced by Bitcoin users. This feature of Dash has enabled Dash to beat Bitcoin and many other cryptocurrencies in terms of speed. Bitcoin transaction process can take upto minute and Dash transaction processing speed is very fast and transaction is completed in few seconds.
PrivateSend is another unique feature of Dash. This feature is used to protect the privacy of the parties involved in the transaction. Real identity and place of the transaction is not revealed to anybody when PrivateSend feature is used by the parties involved. This feature makes this coin the Privacy Coin. This unique feature also differentiate Dash from other coins.
Masternodes are used to perform PrivateSend and InstantSend features of this cryptocurrency that are deemed very essential to differentiate Dash from other crypto assets. Masternodes work to ensure the privacy and security of the transactions. These masternodes also ensure the speedy transactions.
Mining of Dash Coin.
Just like other cryptocurrencies, Dash can also be mined and it has a unique formula for distribution of reward for mined coins. 45% of the reward goes to masternodes and other 45% is distributed to the miners. Remaining 10% is kept to fund future plans for improvement and growth of this cryptocurrency.
DASH rank on coinmarketcap.com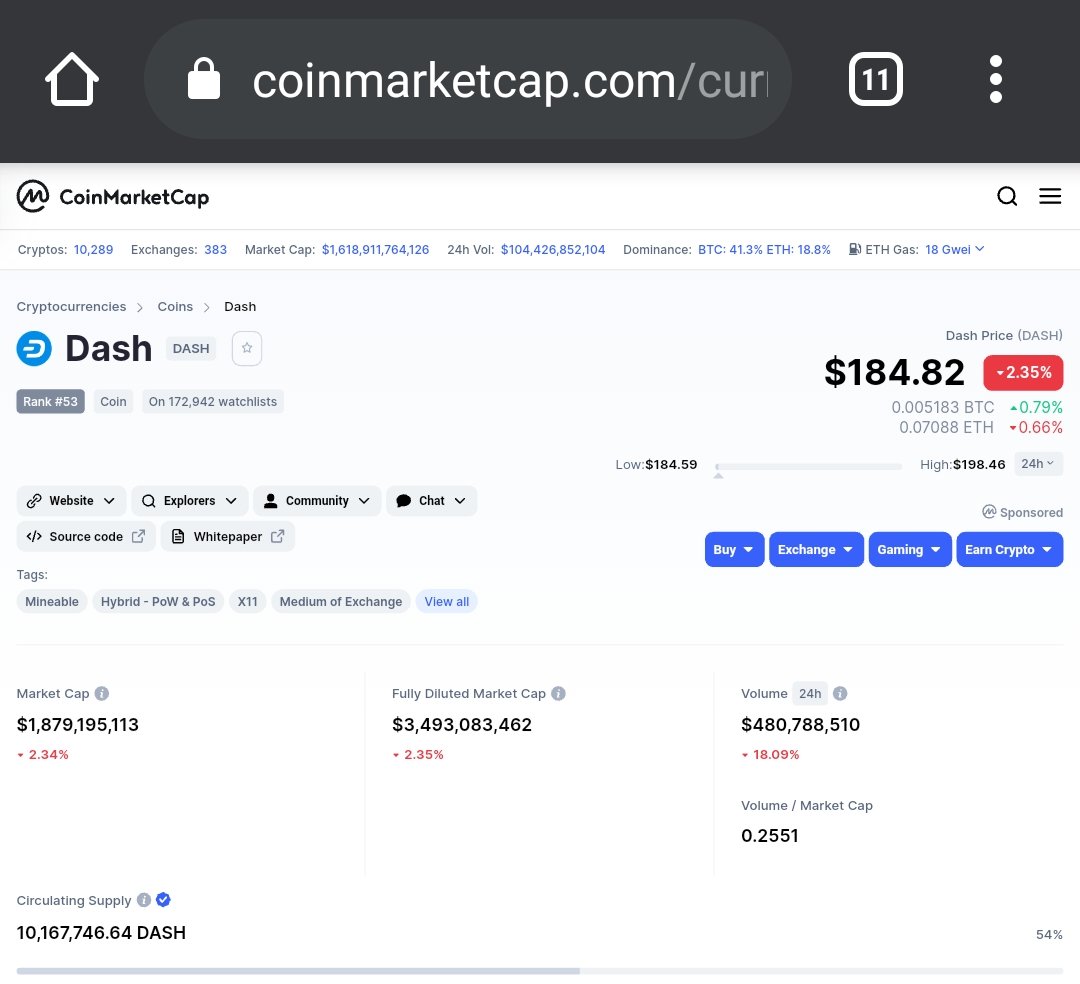 Source
Dash is ranked at 53 right now on coinmarketcap.com with price at $184.82. It current market cap is $1,876,025,540 with Fully Diluted Market Cap
at $3,486,439,634. Circulating Supply of Dash is 10,167,746.64 DASH right now. Last 24 hours Volume is at $476,617,988.
DASH coin hit all time high in December 2017 at $1,480 that was very sharp movement. After that DASH price fall significantly and now it is at $184.82 right now. In my view, it is a golden opportunity to invest in this coin.
Liquidity of DASH Coin.
Liquidity is the feature of any coin that should be taken into consideration before investing in any crypto asset. Liquidity of any asset means how easily the asset can be available and how many pairs are available for trading purpose.
Dash coin is available with many pairs for trading or exchange purpose and is available at many exchanges like Binance, Kraken, Huobi Global and many more. This makes the availability of DASH Coin very easy.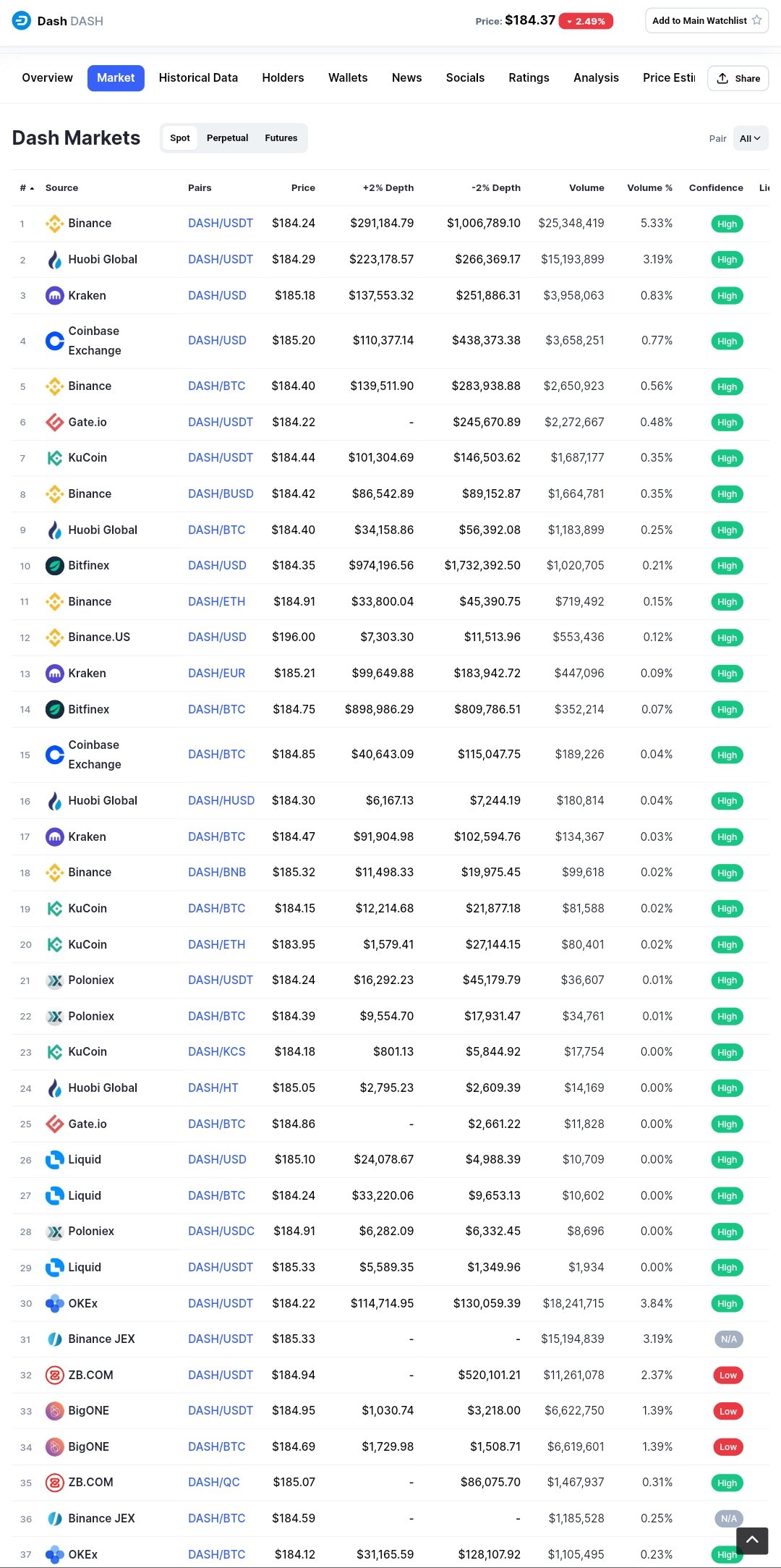 ---
Describe the steps in creating a wallet for the Privacy Coin of your choice. (Screenshot required)
---
In this section, we will discuss how to download and install wallet for Dash Coin. For this I opened Dash Website. On the home page, there is an option of Get the app. Click this option.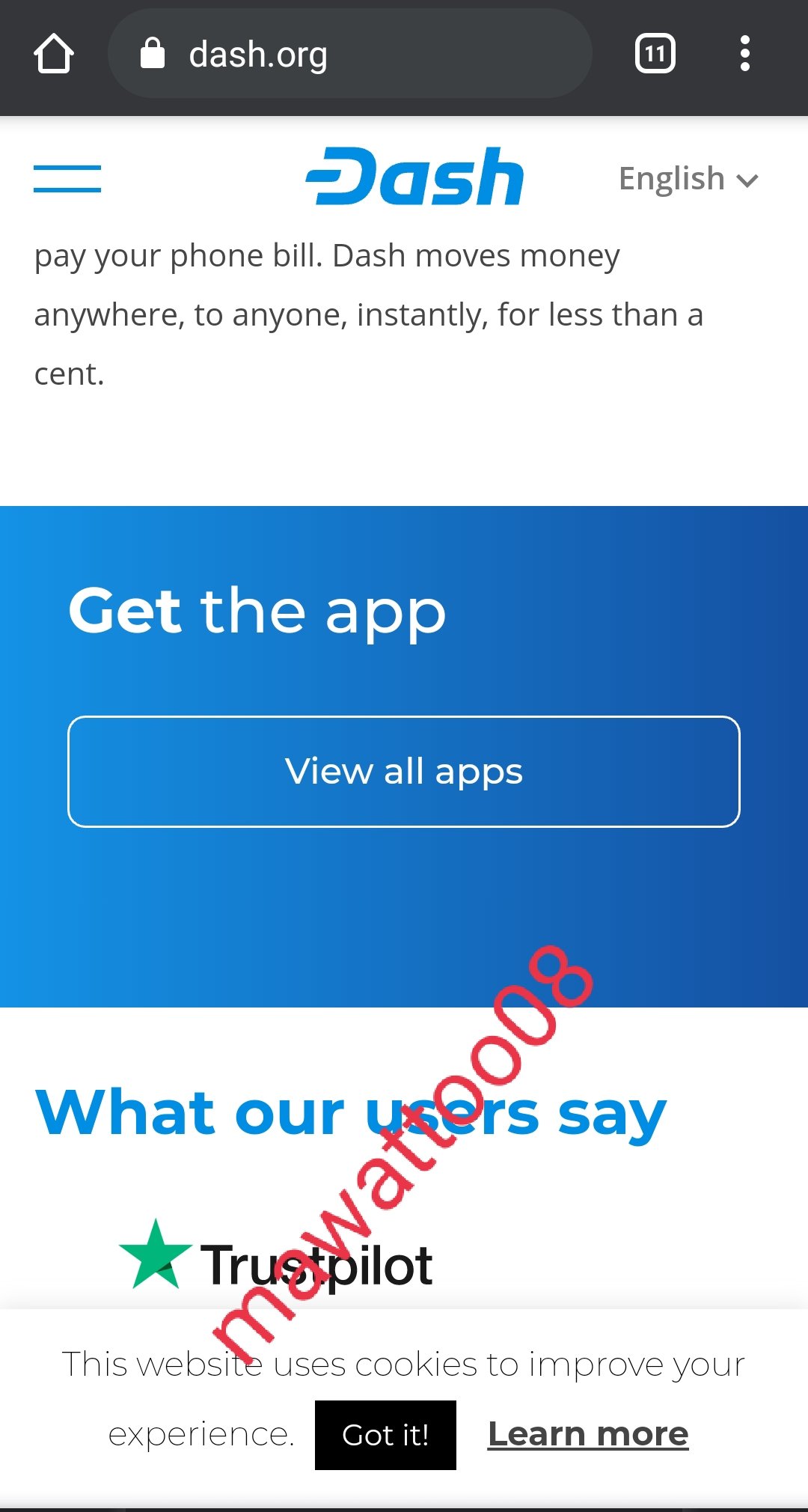 The next page will open as given below screenshot. There are options for Android and ios and I selected for Android. Then there are three more options to download from "Google Play Download" which I have selected, and "Download apk file" and "Bug Bounty".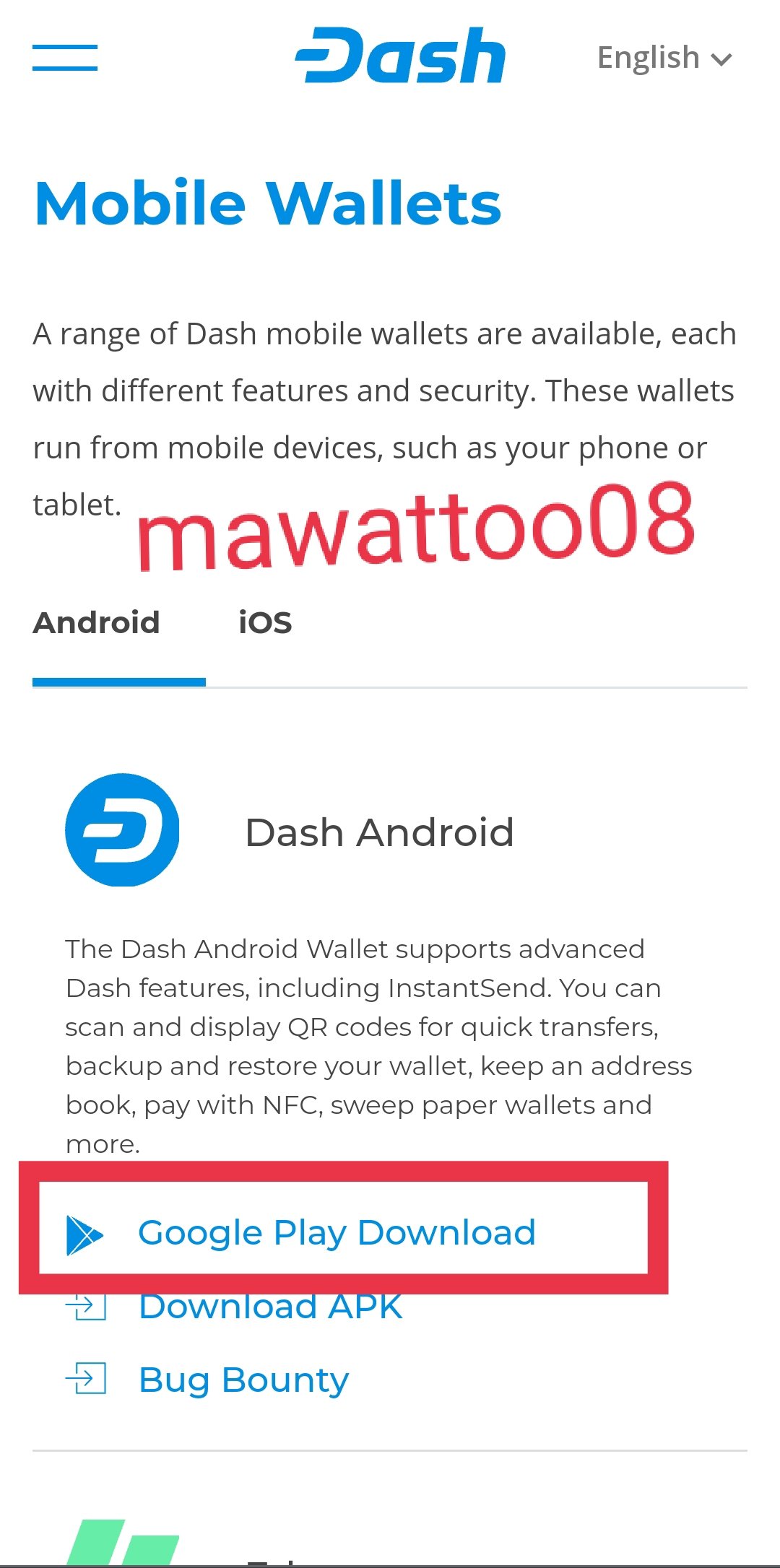 I clicked on circled option and the next page will open as given below.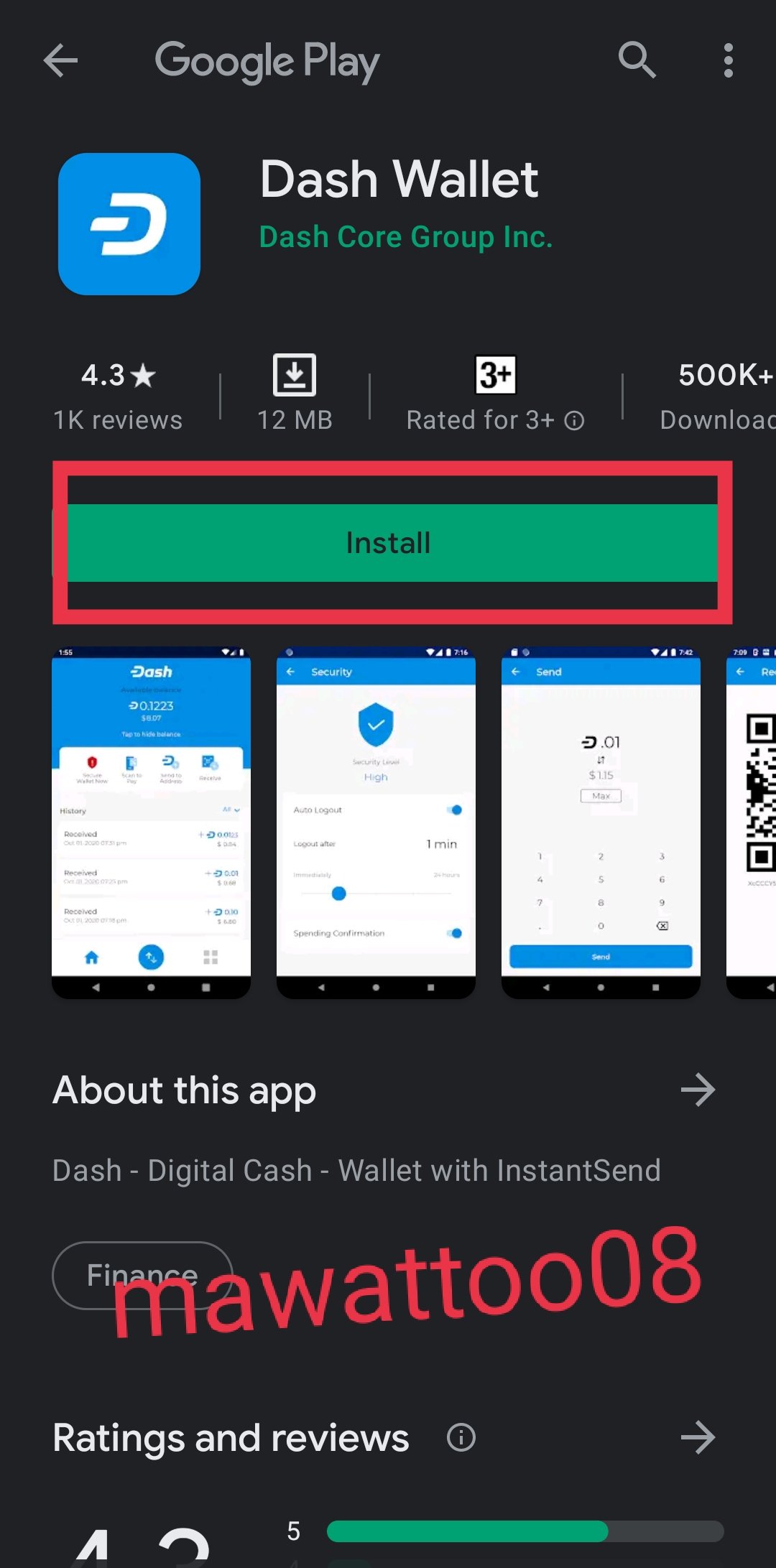 This is Google play store and there is option to install that will directly install wallet on my mobile.
Click on Install and next will appear as follows.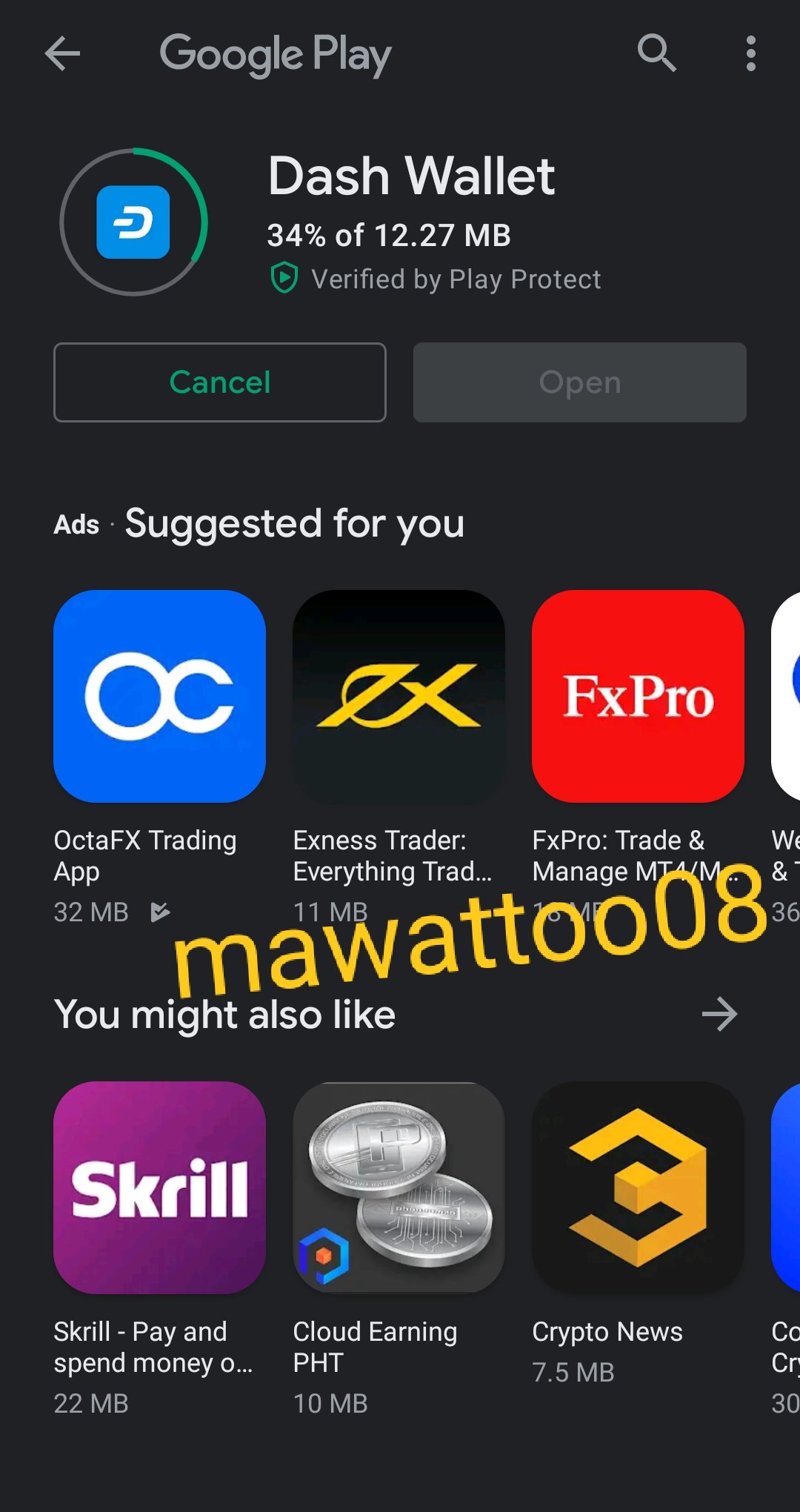 After the installation is completed, it will appear on the screen of my mobile.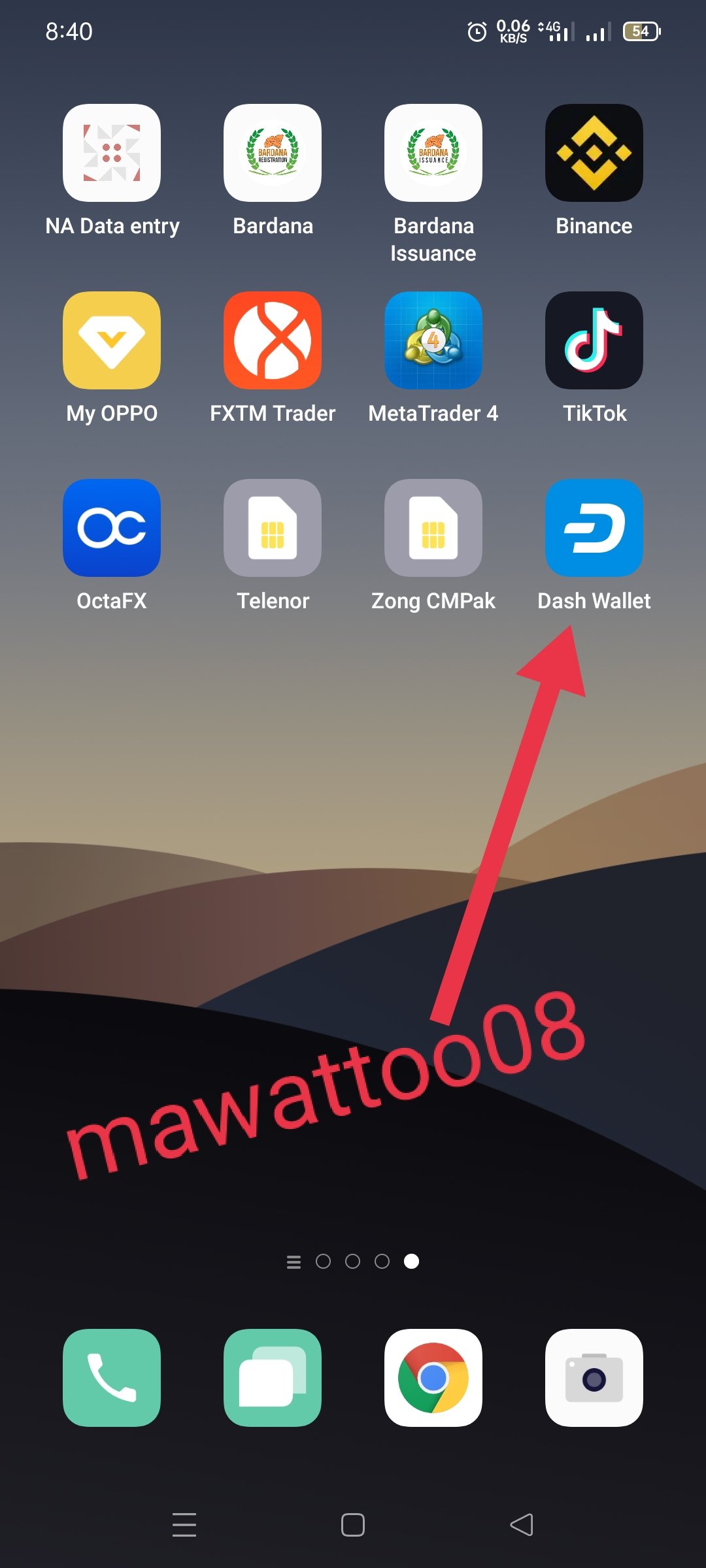 After clicking on the icon, the first screen will appear as follows.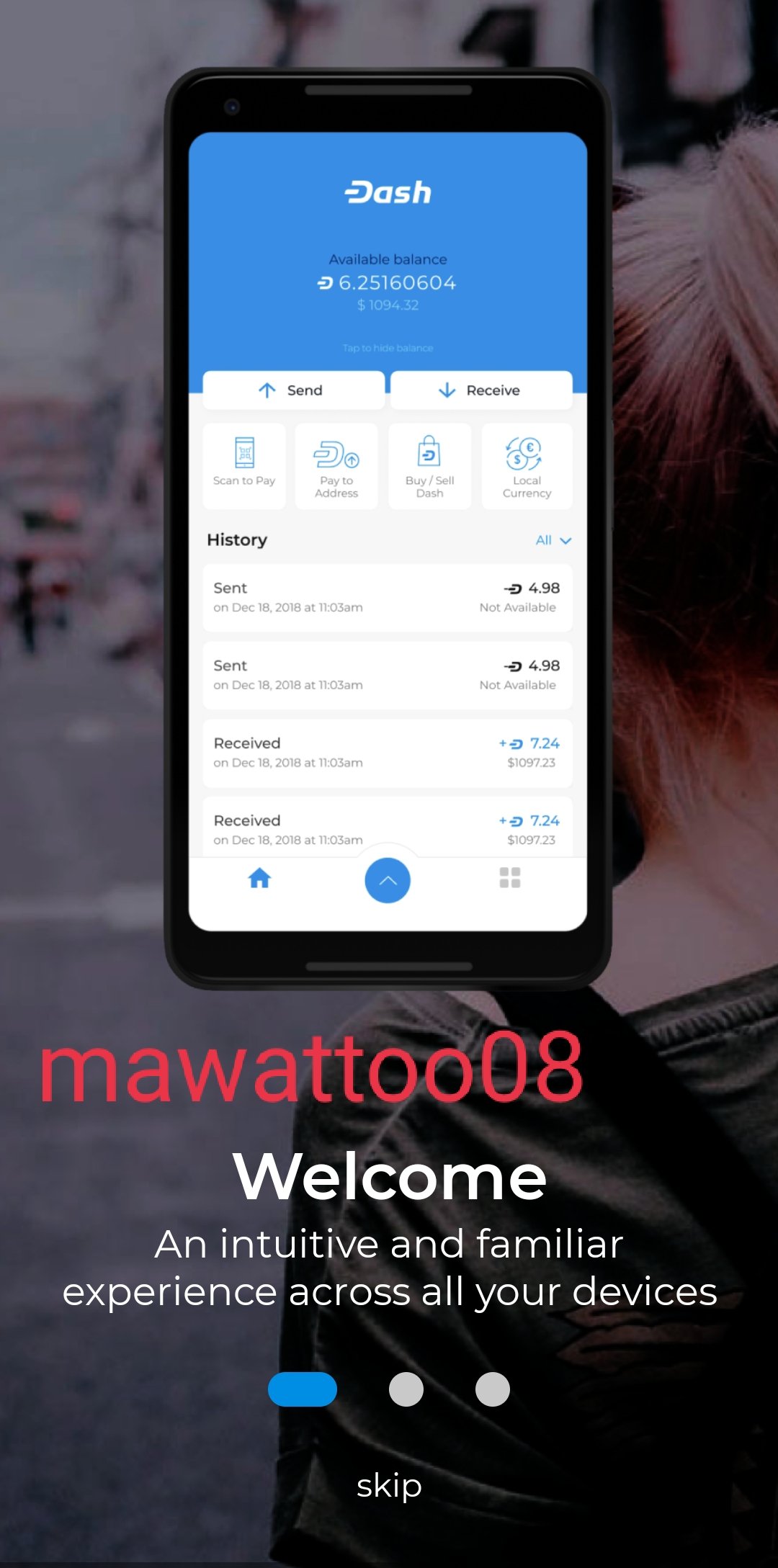 Click on "Skip" and reach the final slide.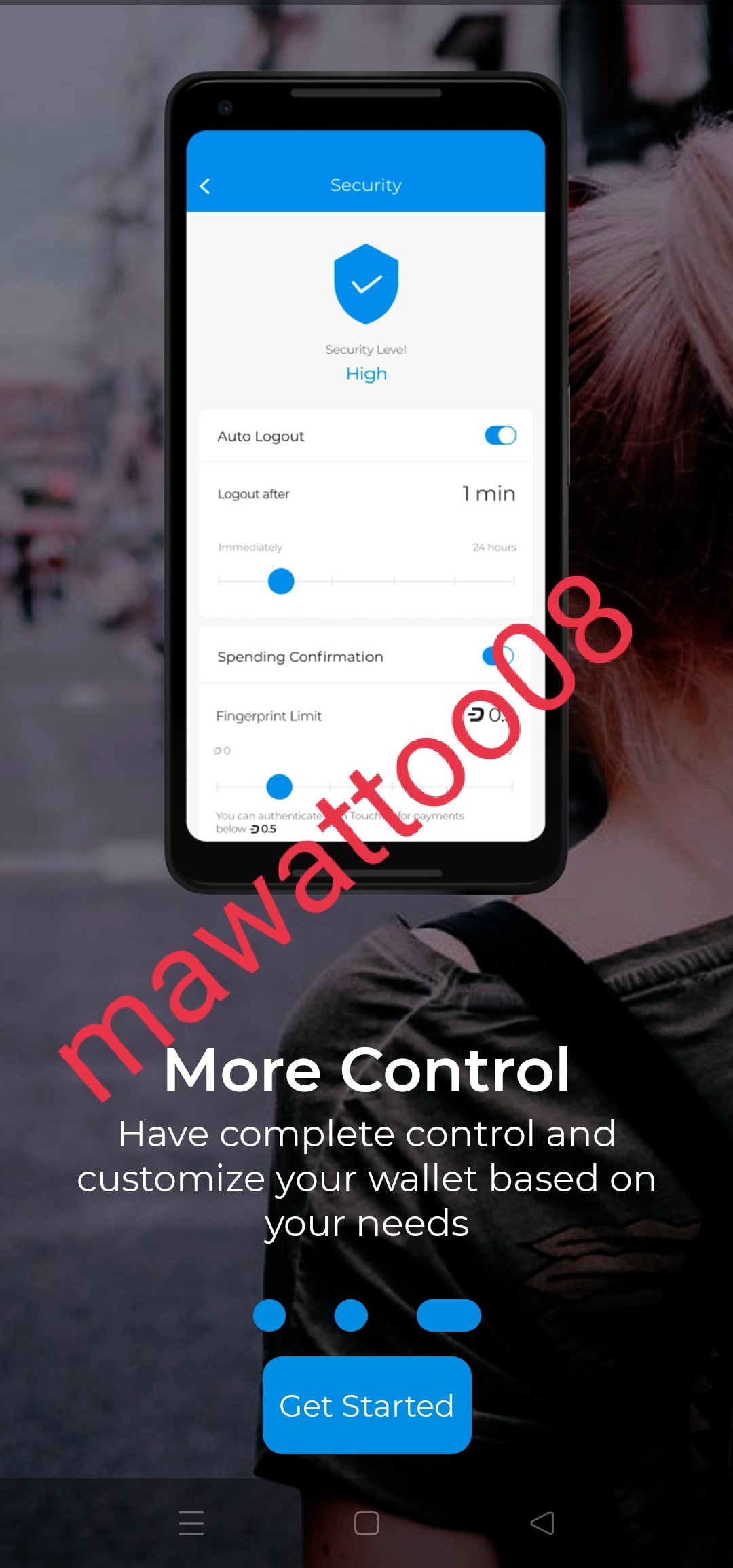 Now click on "Get Started" and the next will appear as given below.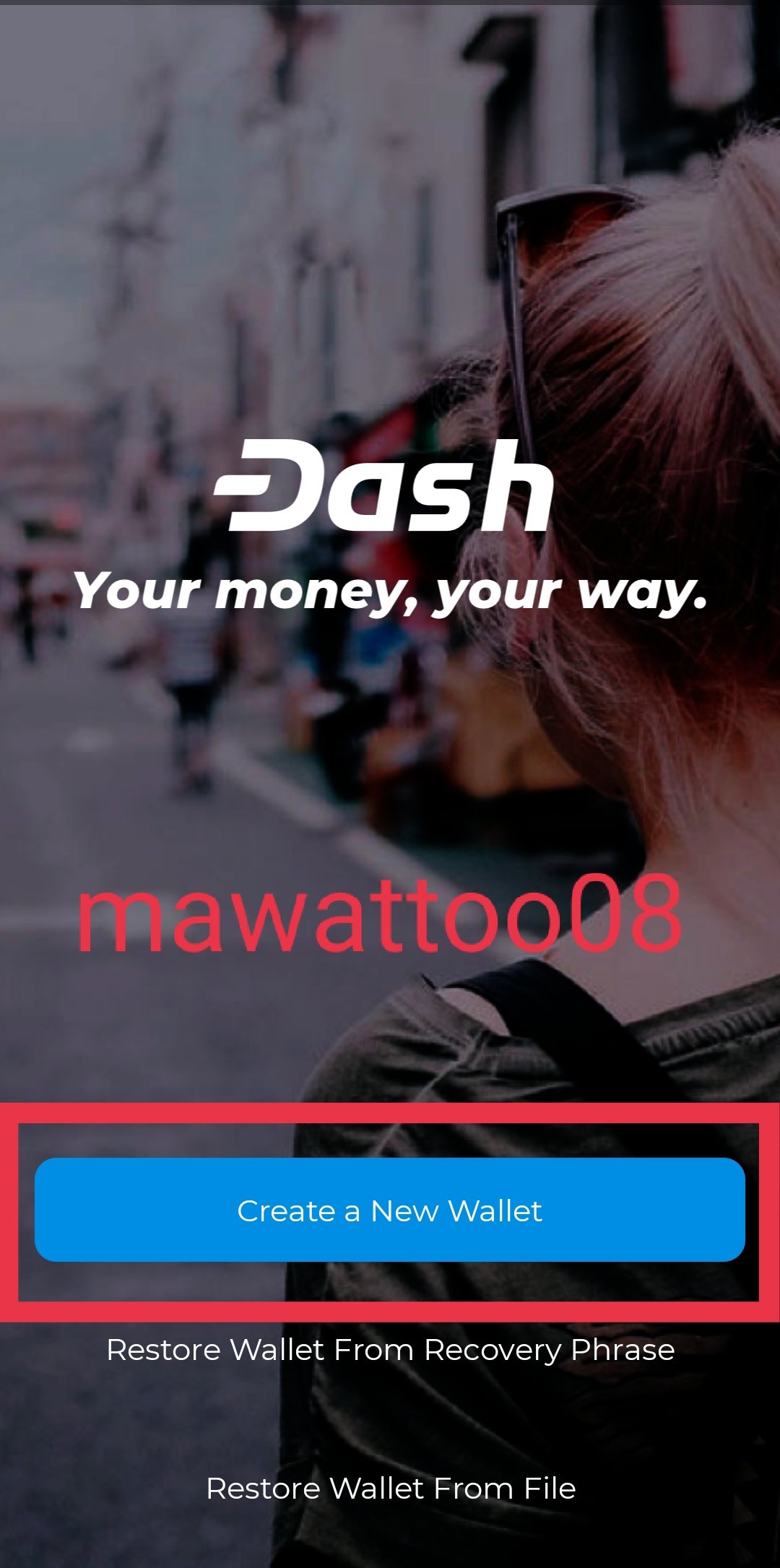 Click on "Create New Wallet" and the next will appear as given below.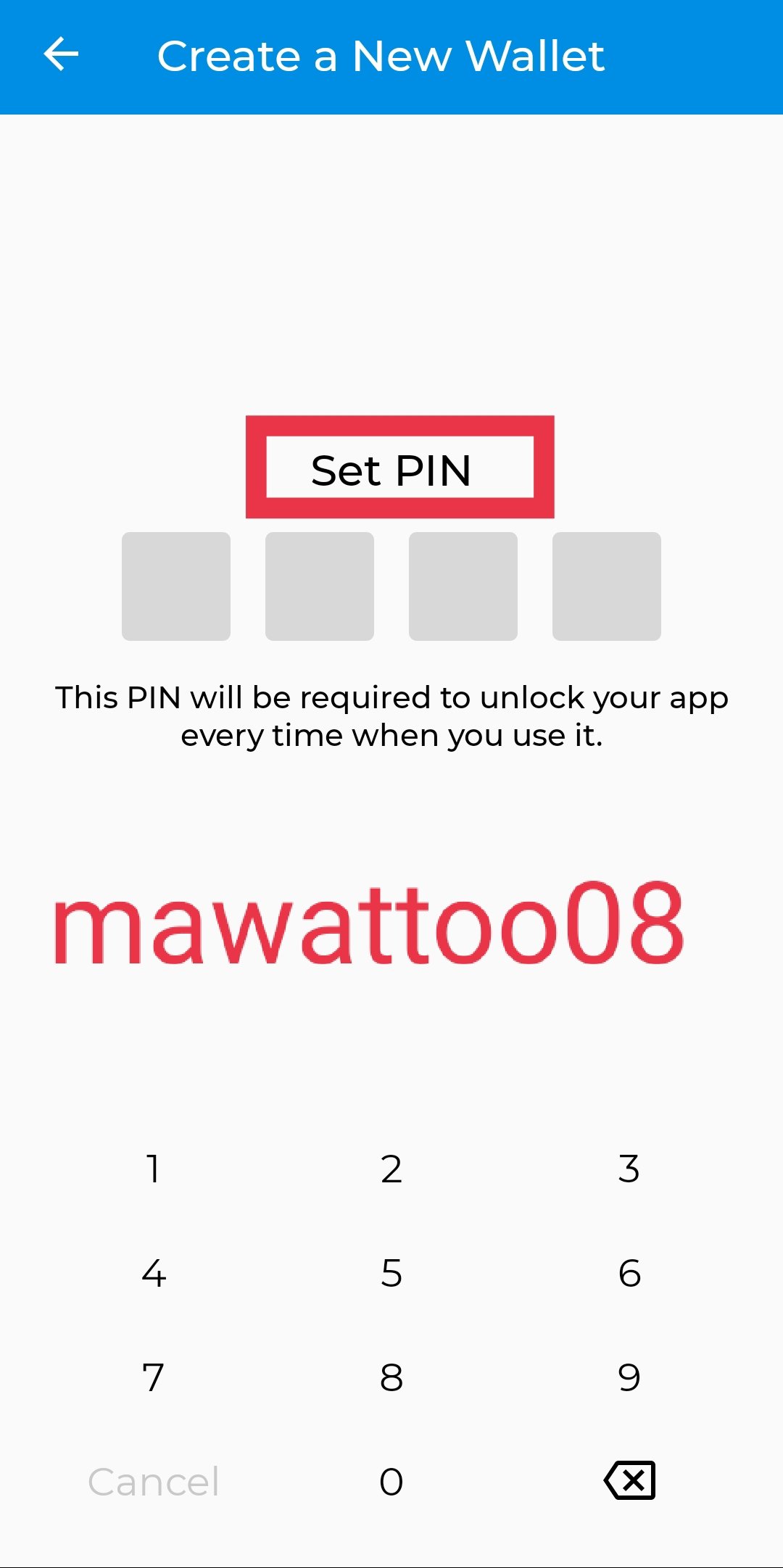 Here you will be asked to set Pin Code of 4 digits and then confirm the code and next screen will appear as given below.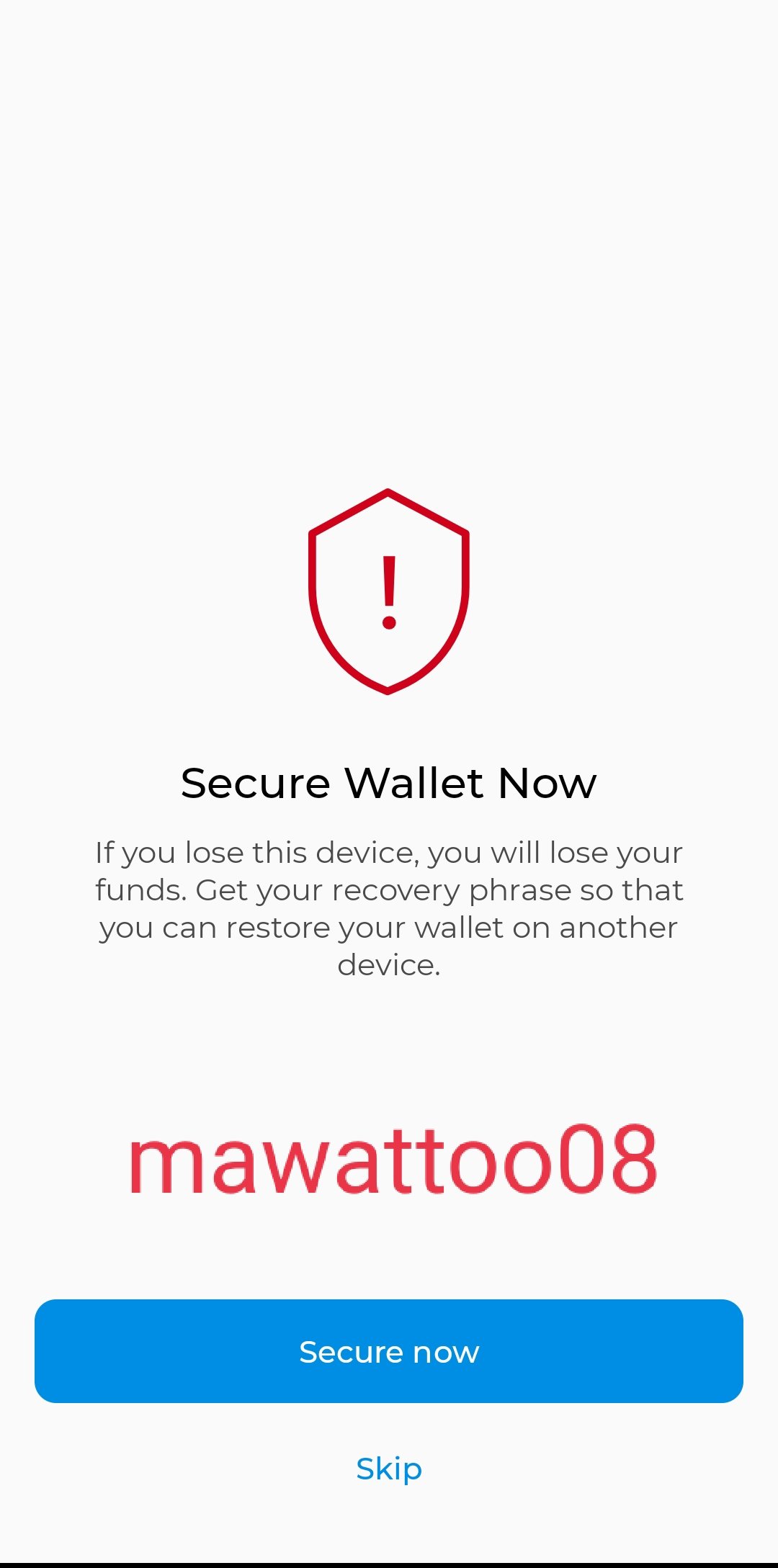 Click on "Secure now" and the next screen will appear as below.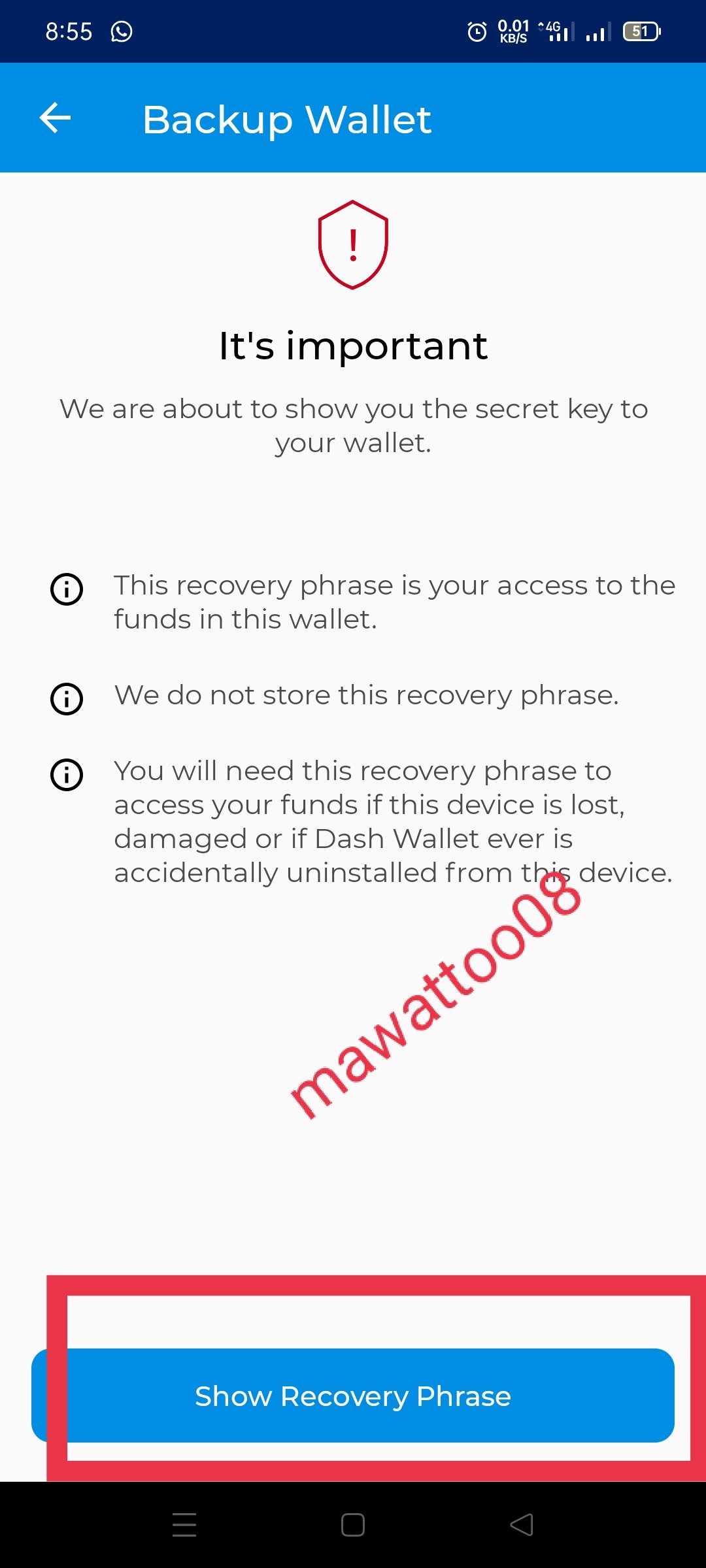 Here are some important points to be noted and then click the option "Show Recovery Phrase" and next will appear as given below.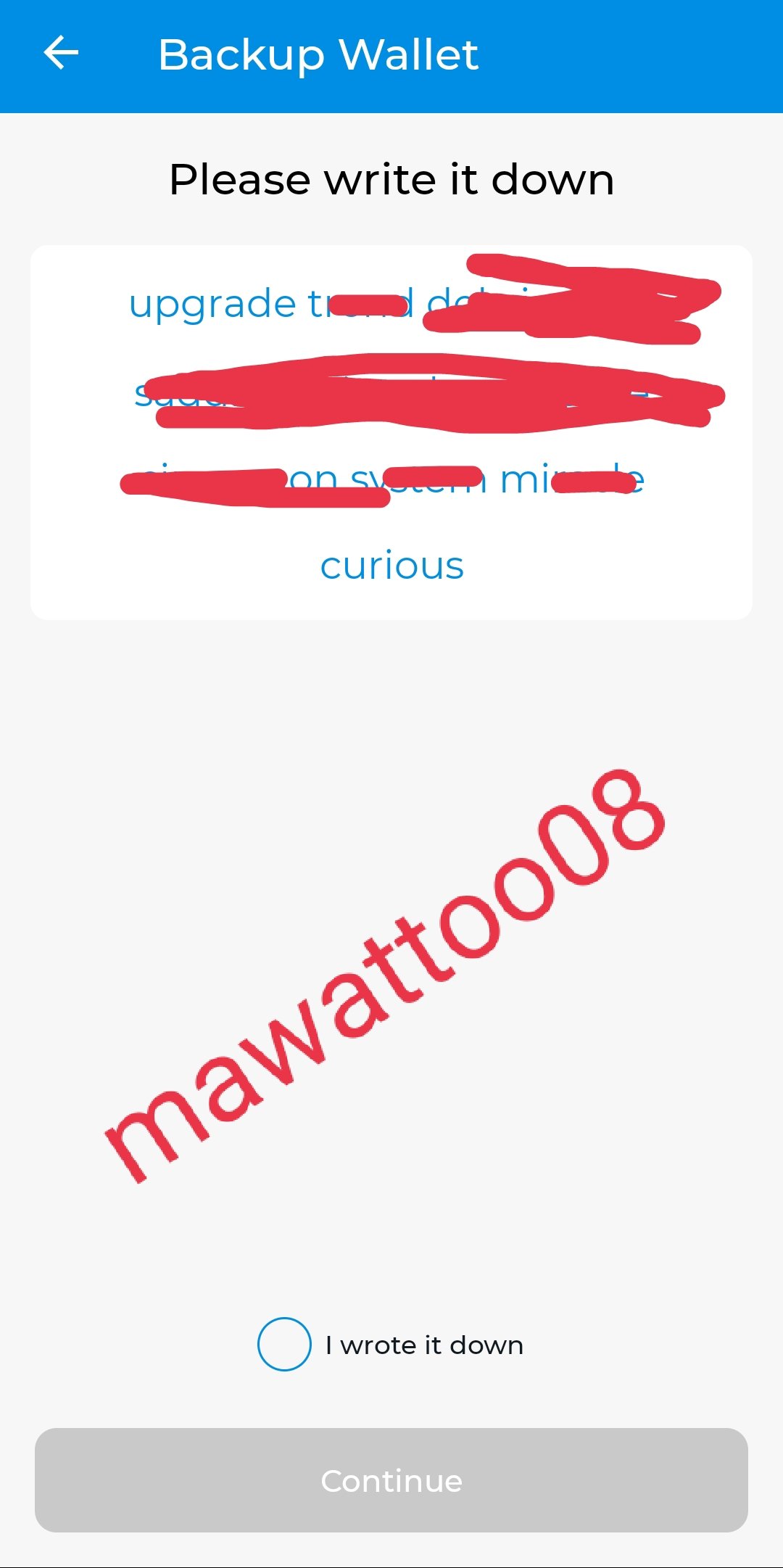 A Phrase has been given here that the user will have to save and write it down. It will be used to import funds whenever new wallet will be installed. Check the option" I wrote it" and then click on "Continue".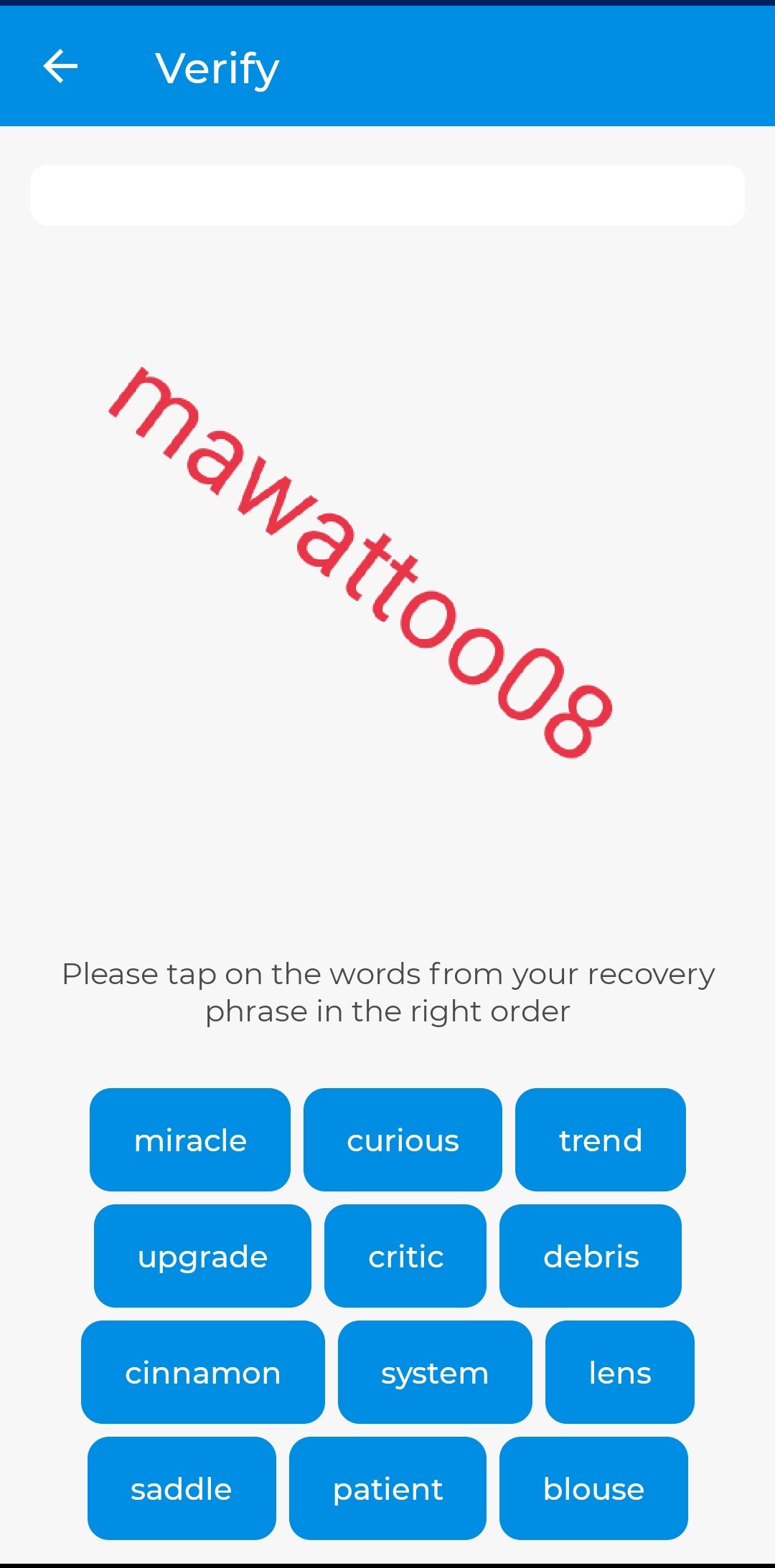 In this step, you will be asked to verify the phrase. After verification, next screen will appear as below.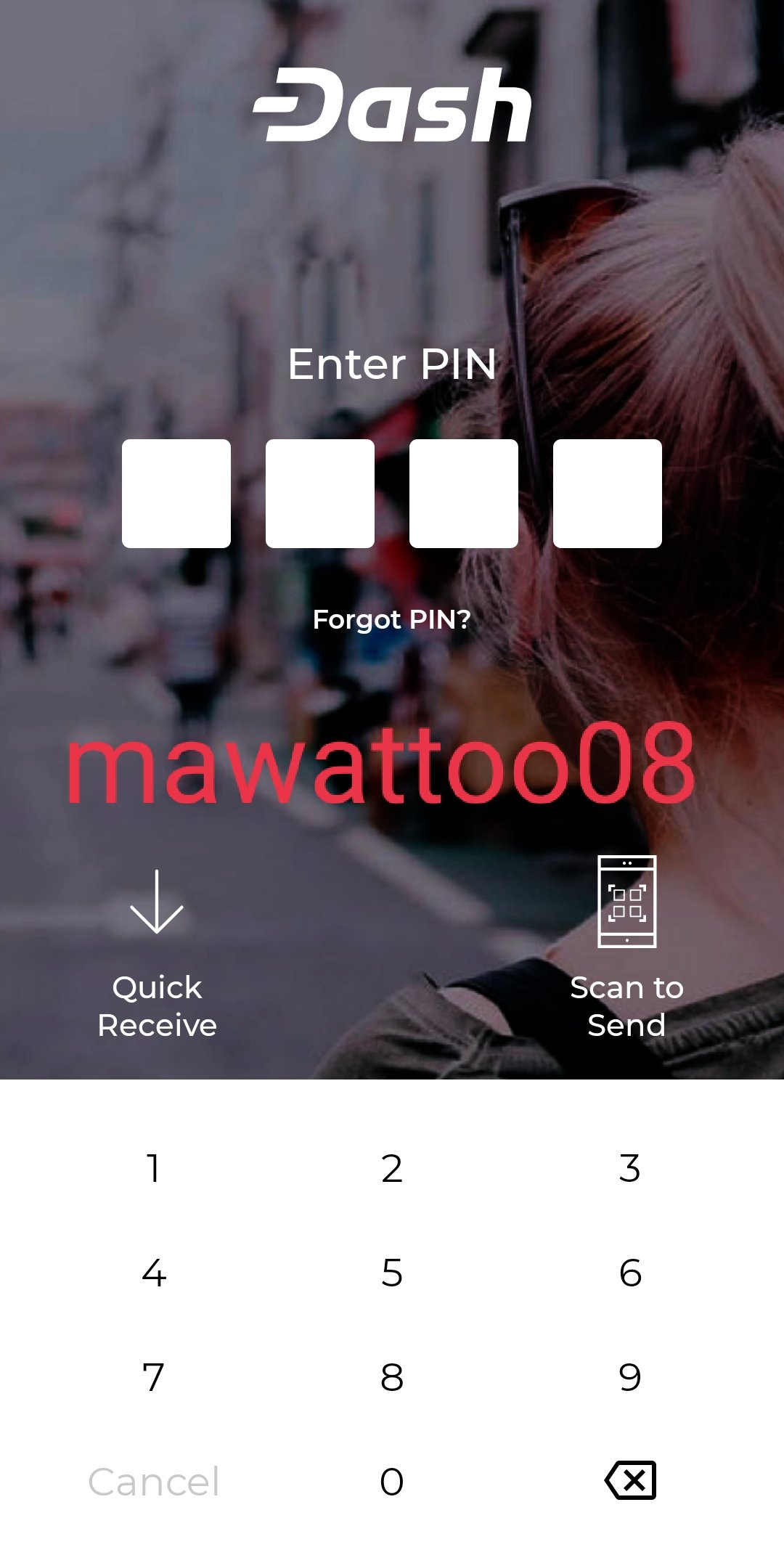 Here you will be asked to enter Pin code that was set in the beginning. Enter the pin code and you will be directed to the next screen that is given below.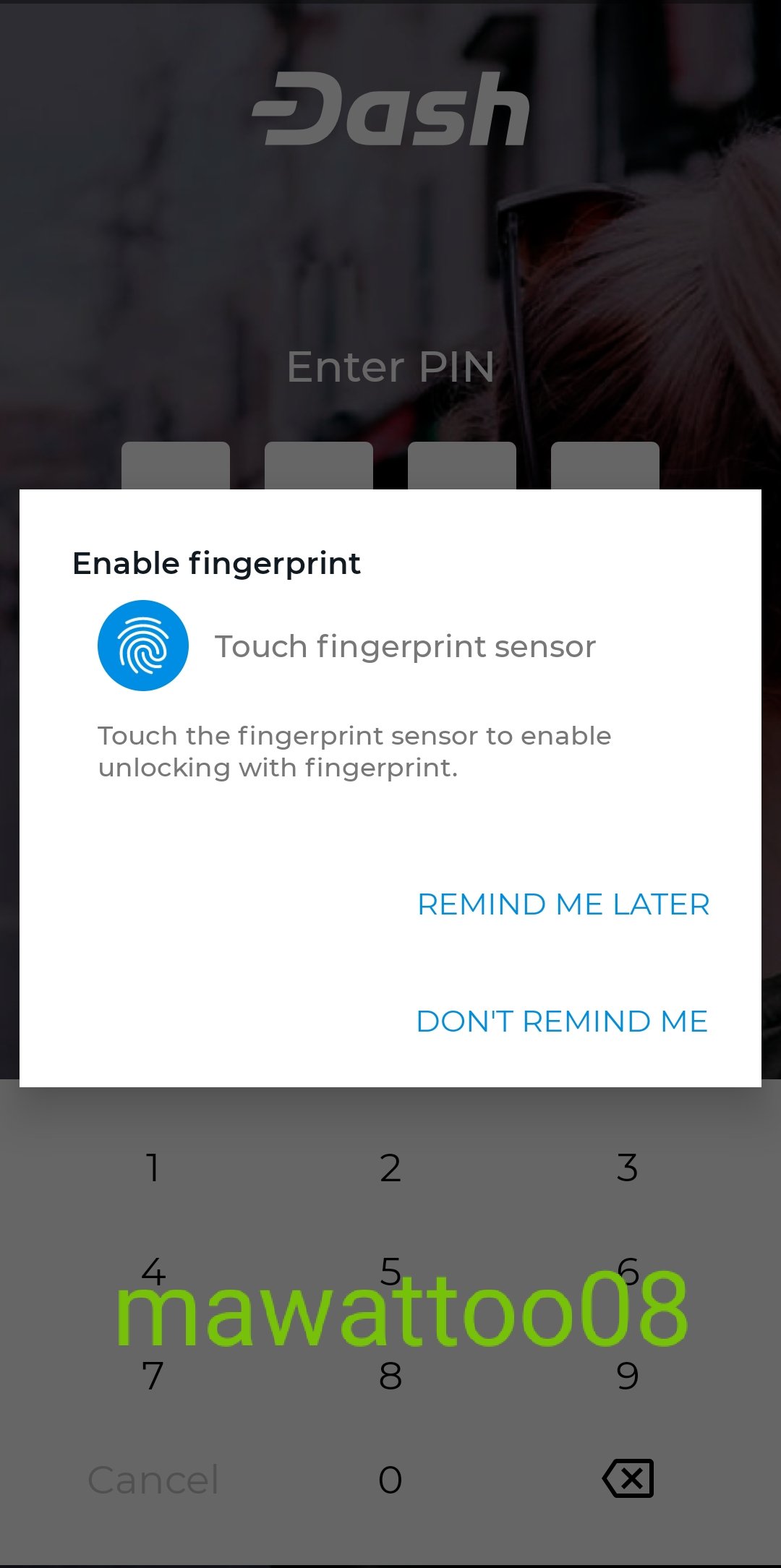 Here you will asked to enable fingerprint. If any user want to set fingerprint, he can do it, but there are options to remind later and Don't remind me. I clicked on "Remind me later". And the installation is completed. Now the wallet homepage will show as given below.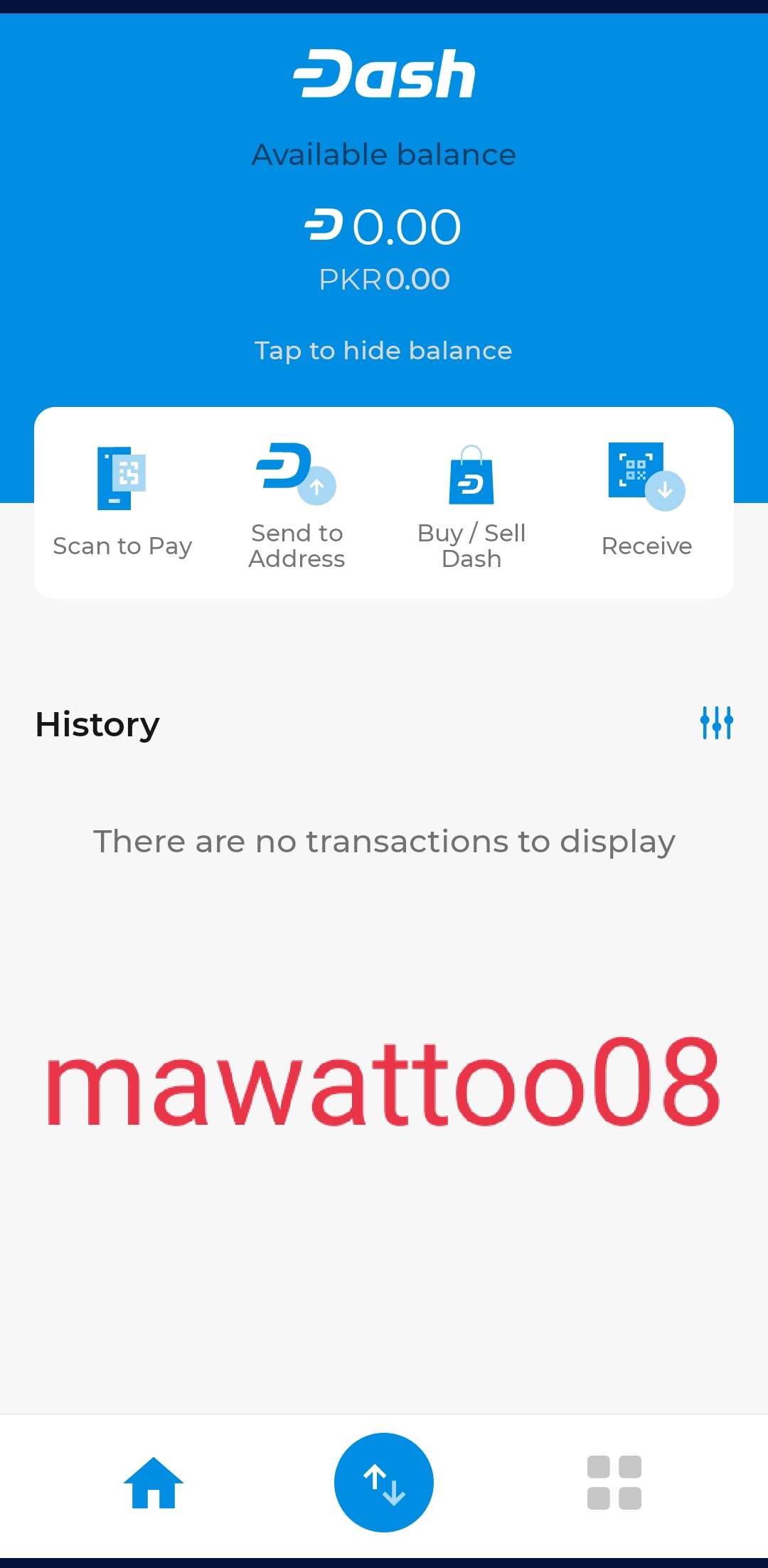 In this way, Dash wallet can be installed on mobile phone.

---
Explain the reason you chose the Privacy Coin. (State the advantages and disadvantages)
---
There are too many options available in cryptocurrencies and one can select any crypto asset to invest in. But before investing, some fundamental analysis should be carried out and I have chosen Dash after some fundamental analysis. Dash coin has a good ranking as it is at 53 number right now and it has attracted my attention.
Features of InstantSend and PrivateSend has also attraction for me as it has more security and transaction speed is also very quick.
Liquidity is another feature that should be taken into consideration and it is available on many exchanges alongwith many pairs. So it is easy to exchange or trade with Dash Coin.
Dash has all time high at $1,480 and it has a great potential to grow and breaks it ATH. So, these features have attracted me to select Dash Coin.
Advantages of Dash Coin.
• InstantSend feature of Dash Coin enables very quick transactions and its transactions are completed within seconds.
• PrivateSend is another advantage of Dash Coin that is used to protect the privacy of the parties involved in transactions.
• Dash transaction is also available on blockchain until a user makes a transaction using PrivateSend.
• Transactions on Dash network are more secure and one can be very relaxed and satisfied while using Dash network.
• There is no third party involved in Dash transactions, that's why transaction fees are very low.
Disadvantages of Dash.
• The biggest disadvantage of Dash is that it can be used for illegal activities. Hacking and other illegal activities can be funded through the use of Dash network and there will be no trail available to track the parties involved.
• Use of unique feature of InstantSend is available on paying extra service fee. So it can be costly sometime to use Dash network.
Conclusion.
To conclude, it can be said that after the introduction of Privacy Coins in Crypto world, it has attracted many people who were criticizing cryptocurrency for lack of Privacy. So, Privacy Coins have come to fill this gap and with enhanced features, Privacy Coins are being adopted by masses. Cryptocurrencies have very bright future and Privacy Coins with unique features have come fill the gap about sense of insecurity.
Thanks in anticipation.
Regards,