Hello steemains,
Glad to be back for season 4 of cryptoacademy. This is the week 1 lesson by professor @imagen on NFT games. Below is my homework task.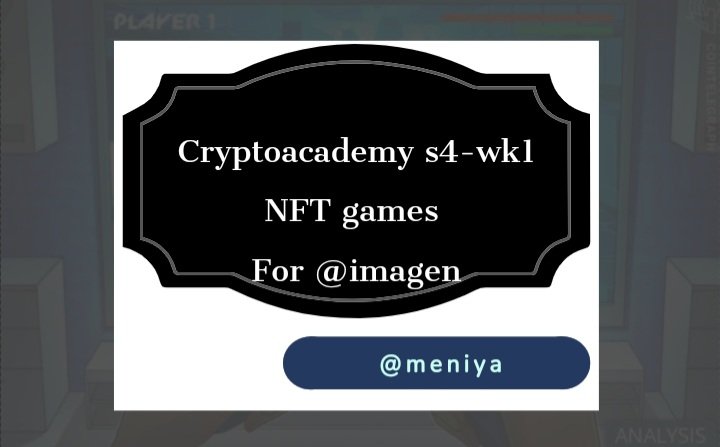 ---
---
Q.1- Describe in your own words the main Advantages and Disadvantages (Pros and Cons) of NFT Games in relation to other types of games.
---
☆Advantages
---
•Control and ownership of NFT in-game by users.
NFT games gives it's users and collectibles creators full control of their assets in form of the game characters, collectibles, unique weapons, avatars etc, which are all unique and tradeable, and the users are given full control over theses items through a decentralized network. Because, NFT games gives total access control of ownership of the in-game asset, the owners of an item can make a decision on their items and hence choose to upgrade their collectibles or even breed new ones. Unlike the traditional gaming system, where users/players can only view their game assets and not have control of asset ownership no matter the price they paid for it.
• Unique
Each and every NFT games items have a unique identity linked to the creators account, as no two NFTs collectibles is the same and it's token too is completely unique. This prevents the fear of theft from users, as their items are stored safely. The uniqueness of NFT tokens is credited to the fact that the tokens are enumerated with the verifiable random function (VRF) algorithm. Because NFT in-game characters are unique it prevents interoperation and flexibility of NFT tokens.
• Generates income and Investments opportunities.
This is a major advantage of NFT games to ather games as playing NFT games generates income to the collectible or characters creator from the sell of their items, the value of these collectibles or characters are dependent on the blockchain activies. The uniqueness of NFT in-game characters, offers a good investment opportunity. When a NFT collectible is scare due to high demand, the value of that item will be very much increased, which leads to a good return on investment(ROI) for the owner.
•Security
NFT games are decentralized and built a on blockchain technology,which ensures a high level of security of the non-fungible tokens and in-game characters owned by users. Also assets are transferable and stored in a user's wallet for it's safety. These assets cannot be duplicated, nor possessed fraudulently by theives, neither will it get lost if the game shuts down, as it is backed up with Hash function and encrypted as well.
• Tradability
NFT in-game characters are tradeable, as these assets can be monetizied and are traded on many Exchange platforms, where NFT collections are sold or exchanged for Fiat currencies or cryptocurrencies. This is not the case of traditional games.
• Transfer of Ownership
An NFT gaming player can choose to sell his game collectibles at any moment and get the appropriate value for it as the owner. Once the item is sold new buyer becomes the current owner of the item through a transfer of ownership notification that is updated on blockchain network .
---
---
☆ Disadvantages
---
•Cost of Gaming Equipments
The equipment required for entering the NFT games on a blockchain is quite sophisticated and expensive. Unlike other games that basically require less equipment like phones, iPad or Television connection to get started.
•No gameplay excitement or thrill
NFT games does not give users that thrill, feeling or excitements the traditional games gives to its users.
This could be due to low graphics or uninteresting features of NFT games. The only fun of NFT games is just the reward that users generate, unlike the traditional games that gives users great excitement, joy and fun when playing the game. The lack of excitement with NFT games could be due to the poor graphics, as compared to other gaming systems with enticing and lovely graphic backgrounds.
** •Unenvironmental friendly / high energy consumption**
The evolution of NFT games also have a negative impact to the environment, as computers and systems used in mining these collectibles are expensive and consumes high energy and in turn cause the release of some greenhouse gases
Into the environment.
•Skilled knowledge
playing NFT games are requires a player to be skilled on how to create or mine a collectible, and an advanced knowledge on how to manage the trading aspects of the game, such as knowledge to handle wallets and exchanges on a blockchain network.
•High tendency of losing out
Users of NFT games can lose out completely if their private key is lost or hacked by internet thefts.
---
---
Q.2- Name five (5) recognized characters: writers, artists, athletes or others, who have digitized their works (writings, publications, paintings, drawings, illustrations, etc.) to produce NFT. Please indicate the value of the NFT or the collection, show photos or images, and cite sources.
---
1. Lullaby by "Lindsay Lohan"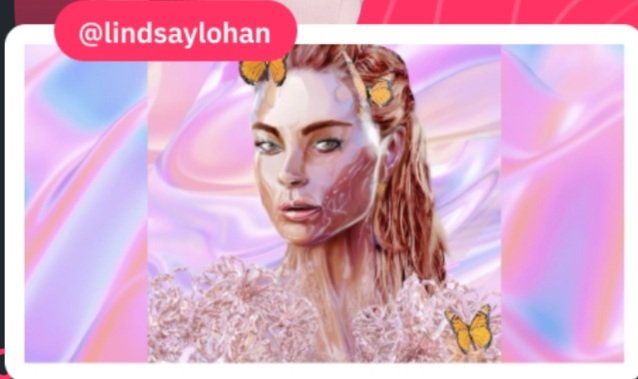 Source
Lullaby NFT is created by "Lindsay Lohan", an actress, pop singer and beach-club manager, in collaboration with DJ Manuel Riva. The Lullaby NFT was her first single for the year and was released on the 27th of March 2021 on Fansforever NFT marketplace. The Lullaby collection was sold at 500,000 TRX, which is about $32,000.
REFERENCE
---
2. WarNymph collection by "Grimes".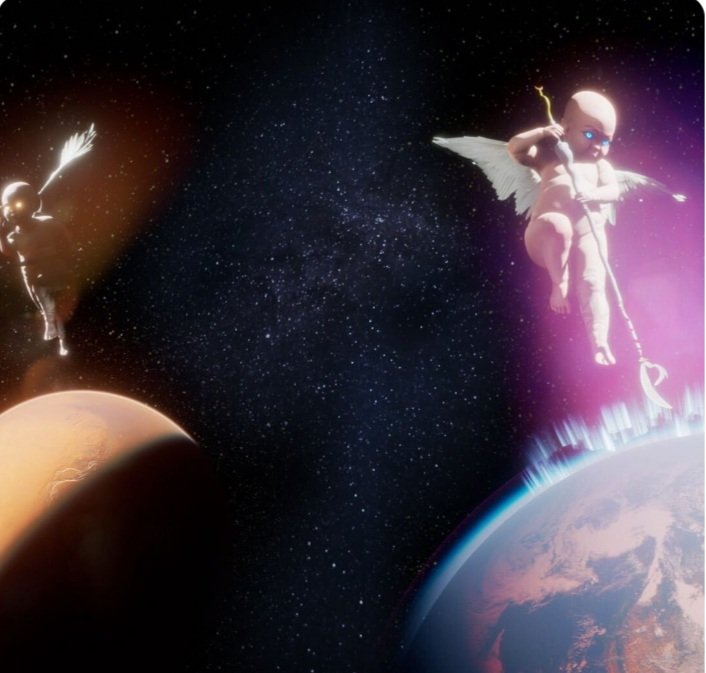 Source
Grimes, a Canadian music artist and songwriter, musician, launched her collection (WarNymph) on Niftygateway for auction sales on the 28th of February 2021. The WarNymph collection consists of 10 piece collection, worth $6million.
The highest sold piece was Death of of the old, a video showing flying cherubs, a cross, a sword,and a glowing lights with the original track by Grimes playing at the background. The highest bidder with almost $389,000 purchased the piece. Most of bulks sales from the collections came from the sales of two pieces; "Earth" and "Mars," which was sold for $7,500 each.
---
3. "Paris Hilton" kitty NFT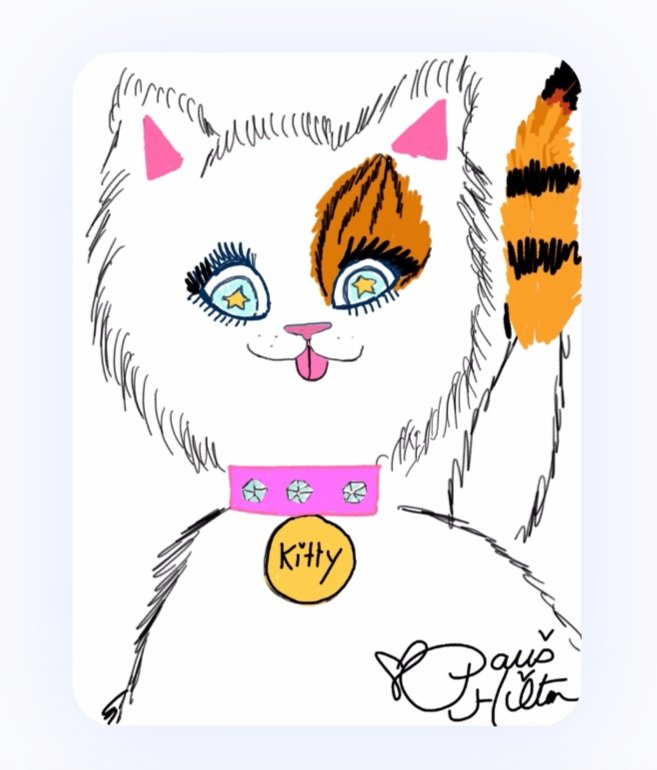 Source
Paris Hilton, a famous heiress of eponymous hotel network, auctioned a digital painting of her cat(kitty) on the 12th of August 2020 on Cryptograph platform(an Ethereum based auction platform), and was worth 40 ETH equivalent to about $17,000.
Adirolls, a pseudonymous user won the auction on August 15, 2020 and purchased the digital painting of Paris Hilton cat NFT. The proceeds from the sales was used to support three charities in United States.
---
4.Dream Catcher by "Steve Aoki"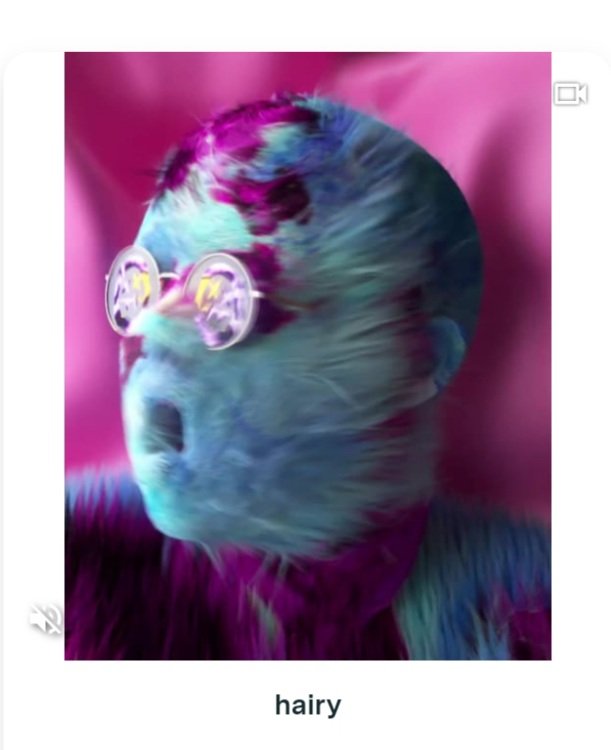 Source
The Dream catcher is a video-based NFT collection, created by the popular Dance music producer and Dj; Steve Aoki. The "Dream catcher" collection was by Steve Aoki alongside Antoni Tudisco, a famous visual digital artist. This was Steve Aoki's first debut NFT collection, consisting of 8 NFT collections.
The dream catcher collection was placed for auction on the 7th of March 2021 on the Niftygateway platform. The initial sale value was $1.0, after a while, sales increased. Following reports, Steve Aoki earned about $4.25 Million from the sales of the entire Dream catcher collection.
One notable piece of the collection is the Hairy piece, which was purchased by former T-Mobile CEO; John Legere for $888,888.88.
---
The first Tweet NFT by "Jack Dorsey"


Source
Jack Dorsey, CEO of Twitter auctioned his first Tweet as an NFT on the 21st of March 2006 and was sold for 1,630.58 ether, which is equivalent to about $2.9 million as at the price of ether at the time of sale.
The tweet NFT which said "just setting up my twttr," was first listed for sale as an NFT on 6th of March 2006, through an online bidding platform, by 9th of March 2006, CEO of Bridge Oracle;Sina Estavi purchased it as the highest bidder with $2.5 million worth ether.
---
---
Q.3- Describe in depth the selected game: founders or developers, launch date, the objective of the game, operation, native token (price, market capitalization, position), availability in the various operating systems and any other relevant information. Show Screenshots.
CRYPTOBLADE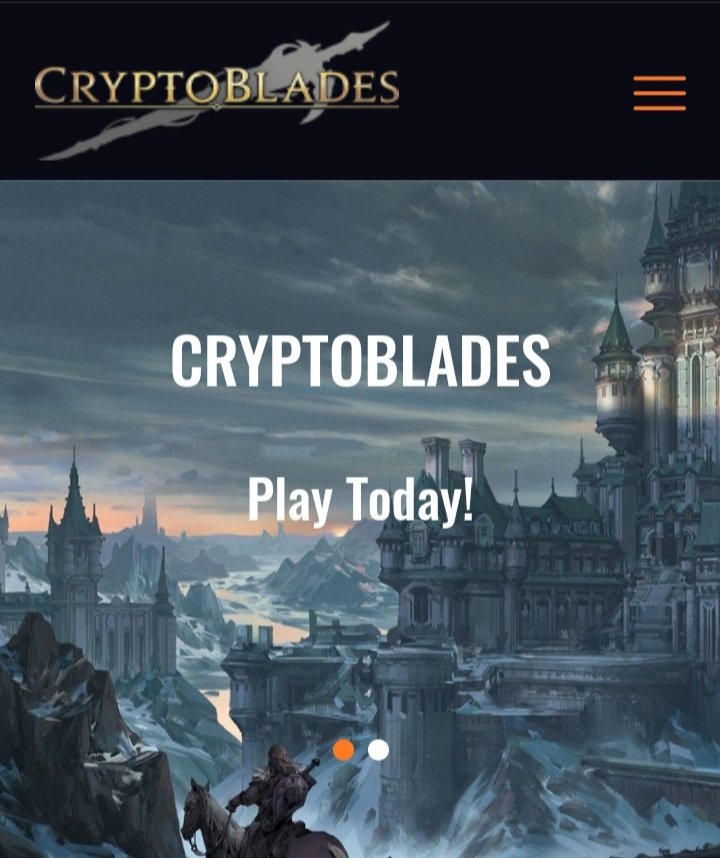 Source
Cryptoblade is an online groundbreaking NFT game, launched on the Binance Smart Chain network in 2014 and developed by an award-winning, Blockchain-based video game company called Riveted Games. Cryptoblade is available on multiple online operating systems as a web-based game. Cryptoblade offers its users a platform where players engage in a fight battle with their opponent and the winner get rewarded with a token called "Skill" after the battle.
---
Let's meet the developers of Cryptoblade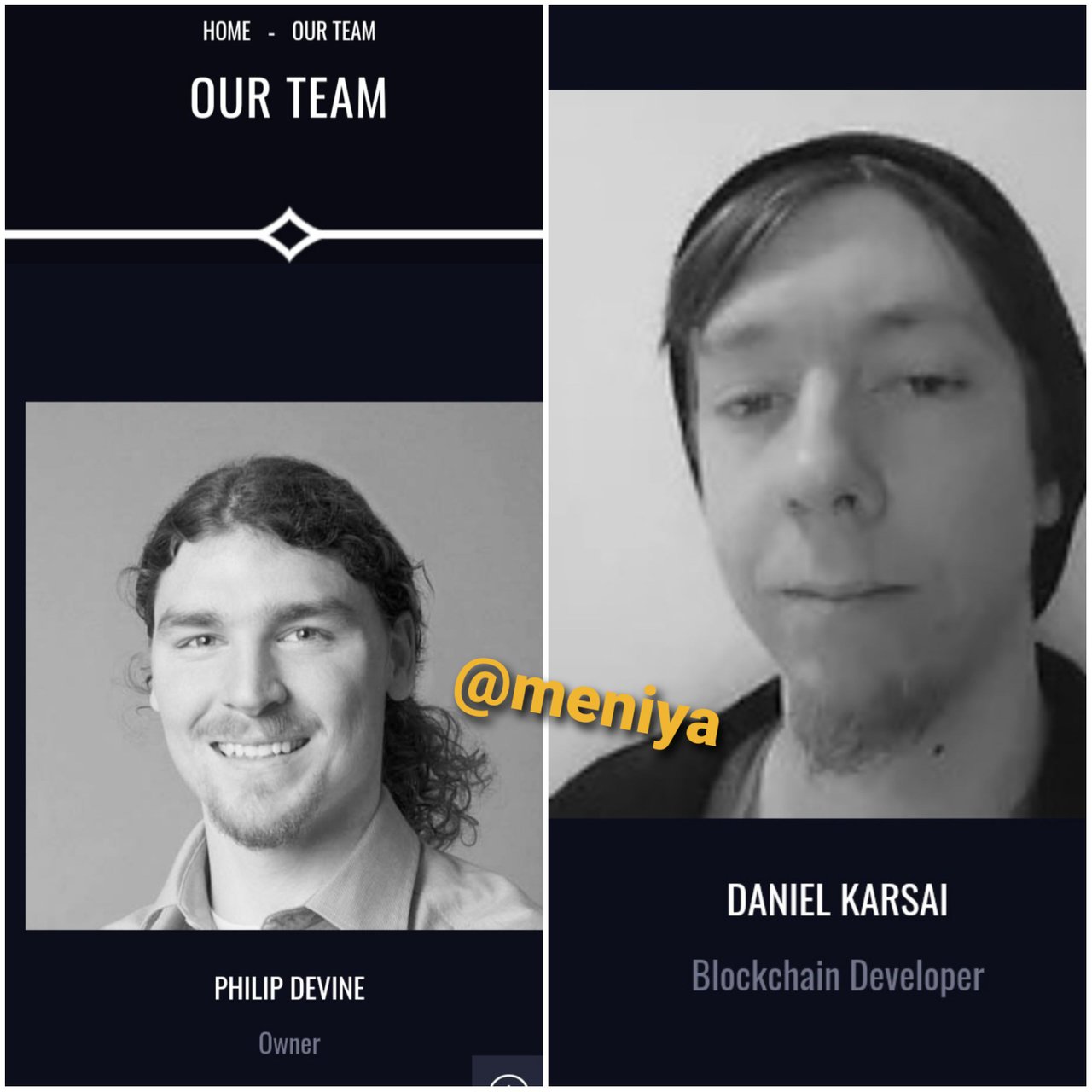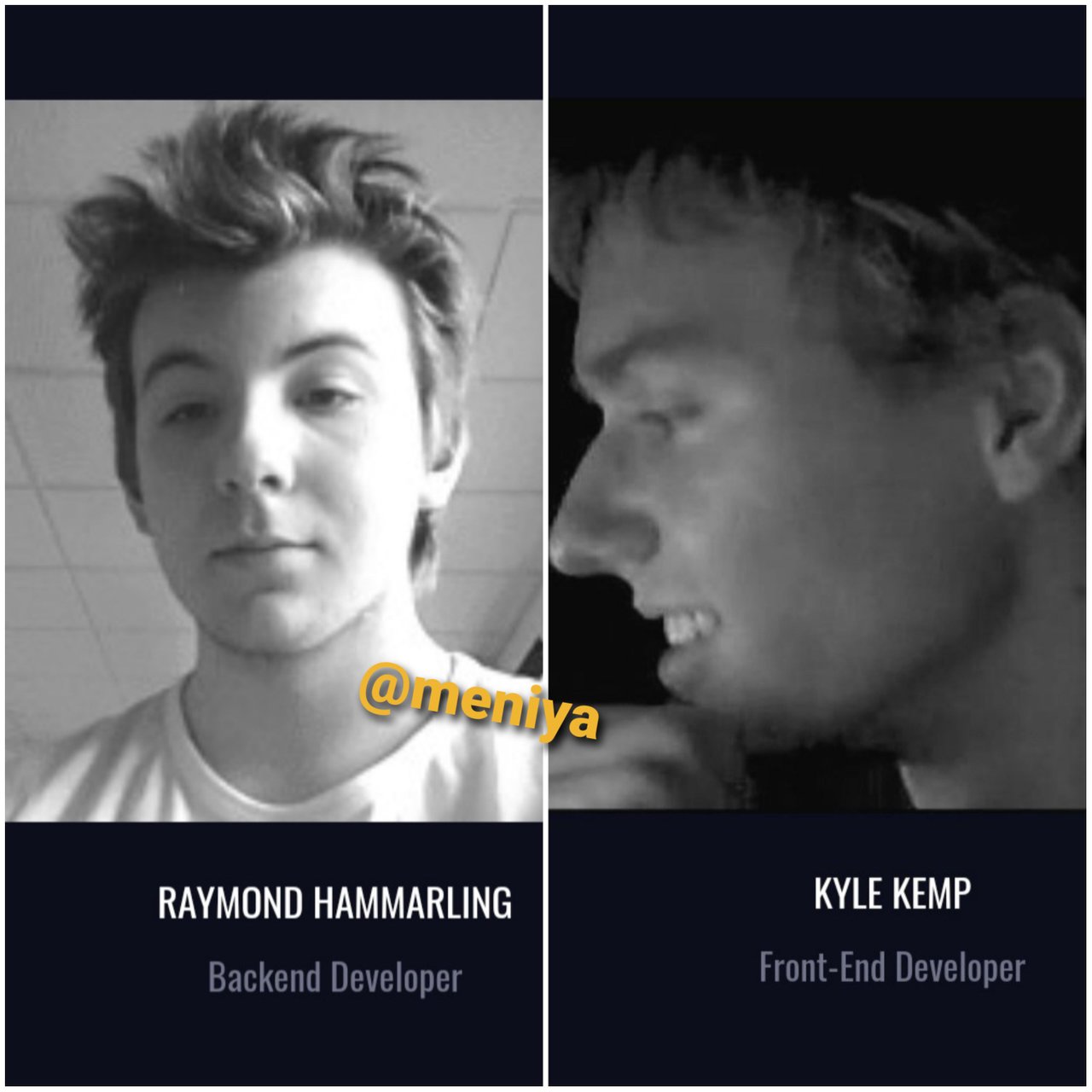 ---
The aim of Cryptoblade NFT game is to create an avenue for its users/players to battle with their opponents and rewards the winner with SKILL token. For players to engage in the battle it costs an amount of gas fee. The result of the battle is based on the abilities of the characters involved in the fight. Players who are rewarded with the token have control and access to employ extra characters, acquire unique weapons for fights, and retool them to boost their total power.
---
The native token of Cryptoblade NFT game is known as SKILL, which is the reward token for in-games on the platform. The SKILL token runs on Binance Smart Chain network and is tradeable with BNB coin on the gaming platform.
According to Coimmarketcap.com the following fundamental analysis of SKILL token is given below as at the time of writing;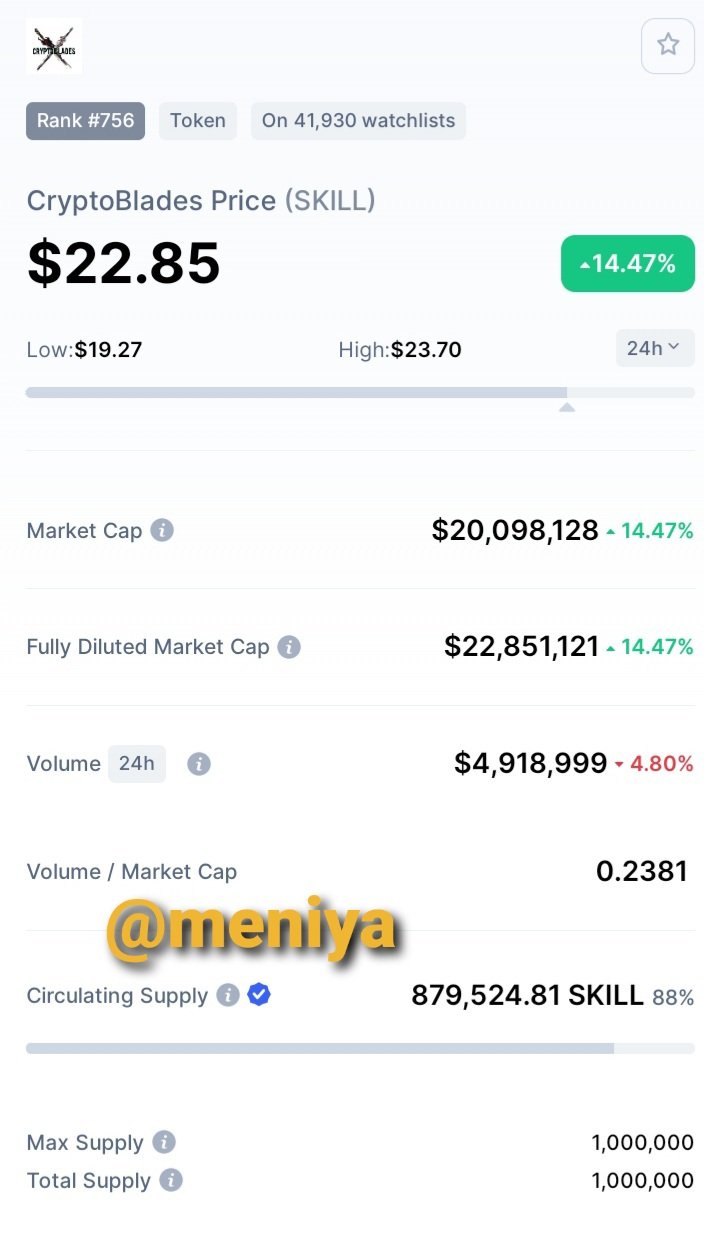 Source
| | |
| --- | --- |
| Rank | 756 |
| Price value | $22.85 |
| Market Cap | $20,098,128 |
| Fully Diluted Market Cap | $22,851,121 |
| 24h Volume | $4,918,999 |
| Circulating Supply | 879,524.81 SKILL |
Some top exchanges for trading SKILL token are
• ZT
•BitZ
•BitWell
•BKEX
•Gate.io.
---
---
Q.4- Show the complete process to acquire the tokens (it does not necessarily have to be the game selected in the previous question, as long as it is within the list provided). Indicate the platforms (wallets or exchanges) where it is available; the process for downloading, installing, and configuring wallets or networks. Show Screenshots.
---
Acquiring SKILL Token
The SKILL token can be acquired in one of the listed exchanges(as shown above). I will be using gate.io exchange for this illustration.
---
• First, visit gate.io official website and get registered but if you have an account with them already you login. I created account cause it's my first time. On the main page below, you click in create account.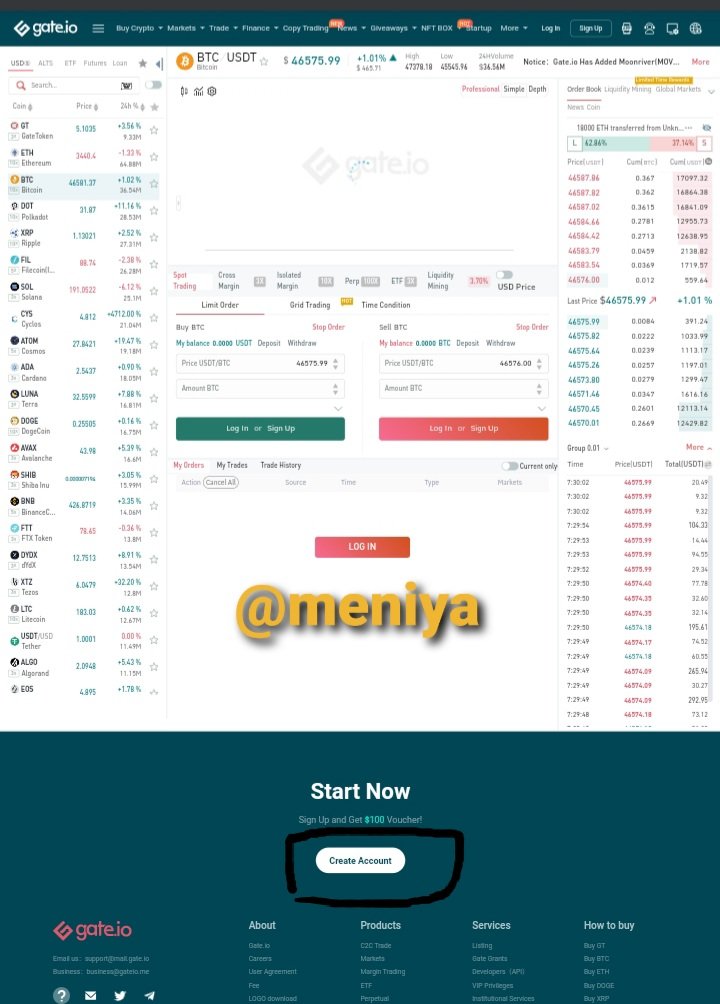 Source
---
• The registration page pops up, I fill in the required details and click on next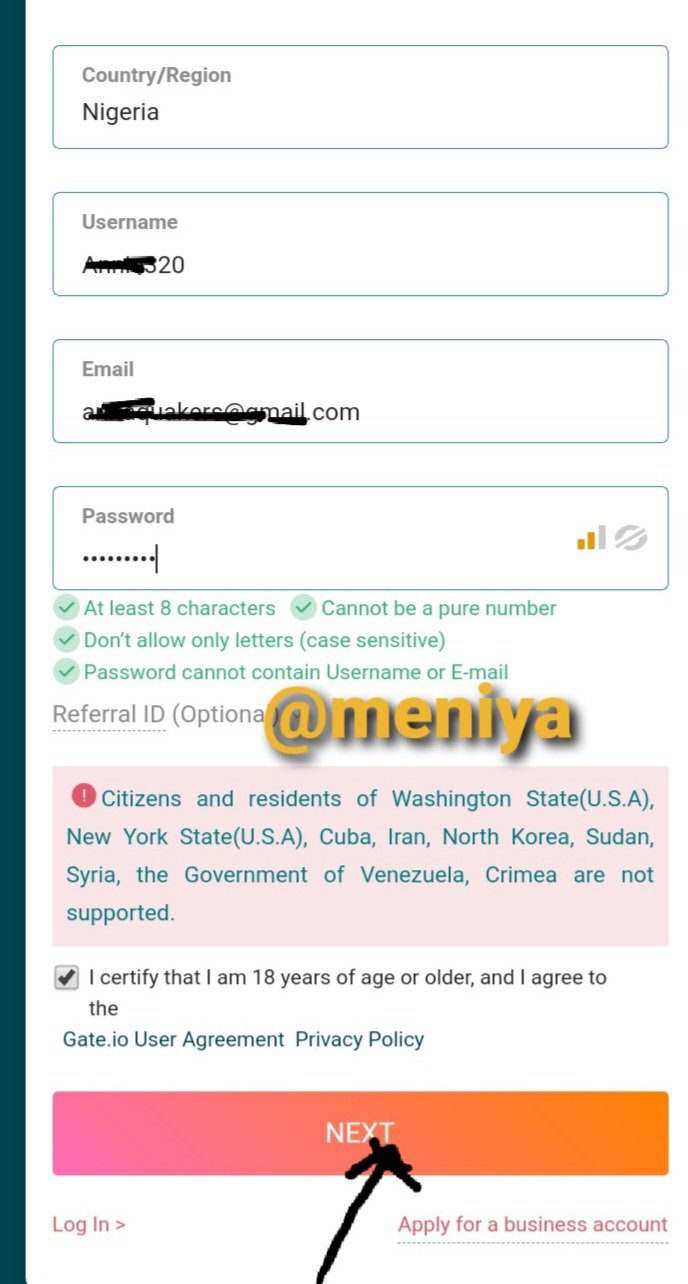 Source
---
•It takes me to the next page, here i set my fund password and click on create account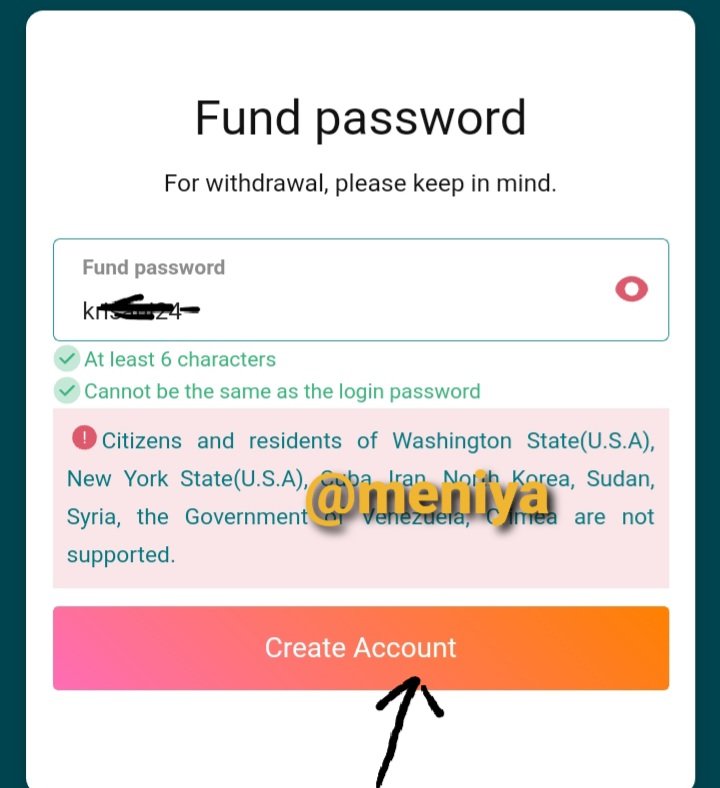 Source
---
• After verification of my account, I have successfully created an account on Gate.io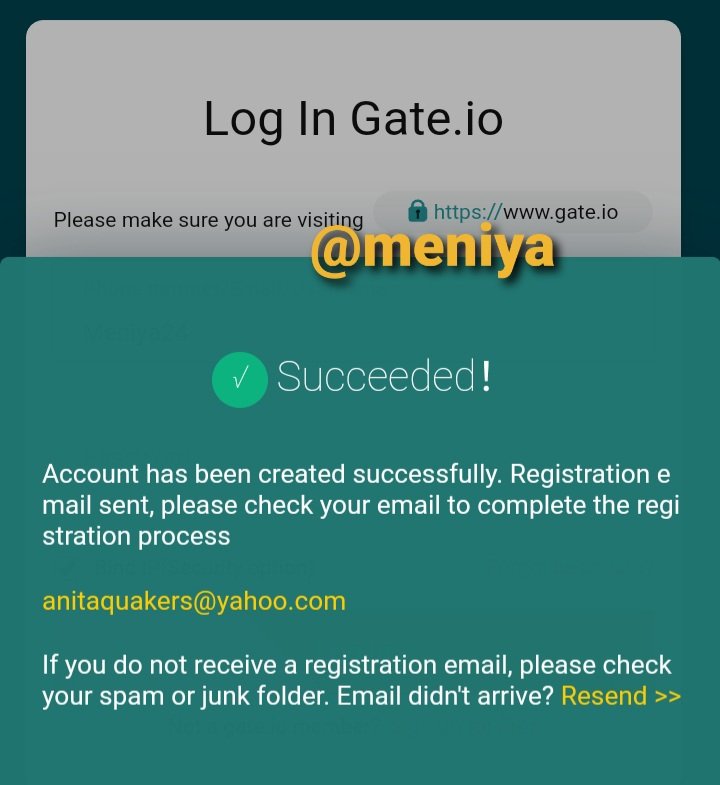 Source
---
• Next, I go back to the main page and click on trade and click on spot trading option
---
•Then I search for SKILL token on the search board, two options comes up, I click on SKILL_USDT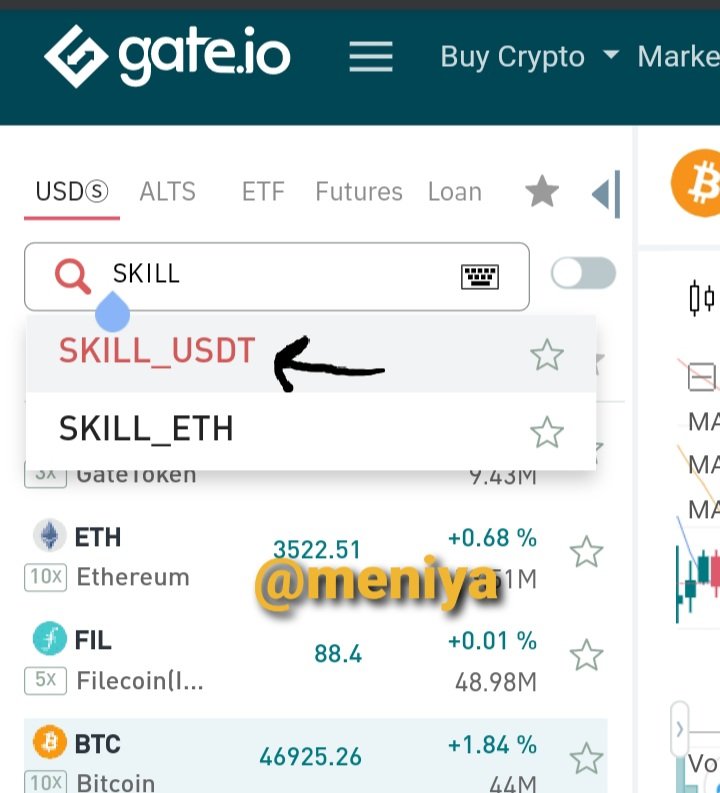 Source
---
• After which, follow through with the purchase and transfer of SKILL token to any wallet NFT game Cryptoblade supports. Metamask is a supported wallet.
• After successfully transferring the SKILL token to Metamask wallet, now go to Cryptoblade.com to link the wallet to the game platform. On the website, click on the Cryptoblade games option.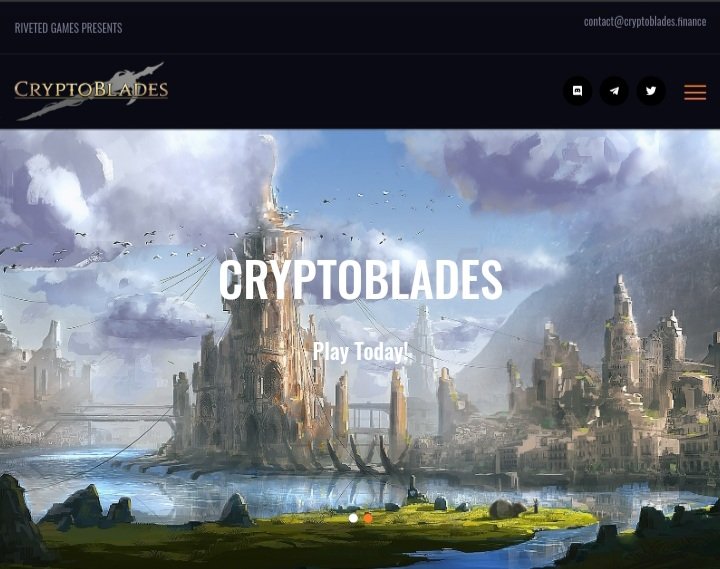 Source
---
•Next page, shows you two options, click on Connect to Metamask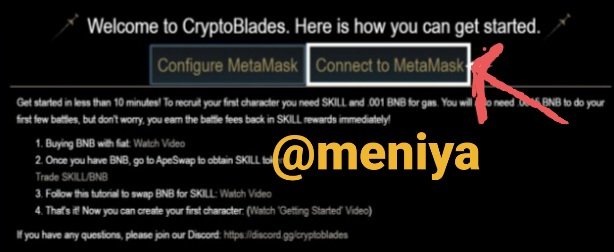 Source
---
•Next, link your Metamask wallet to Cryptoblade games and click on next. The next page pops up, click on Connect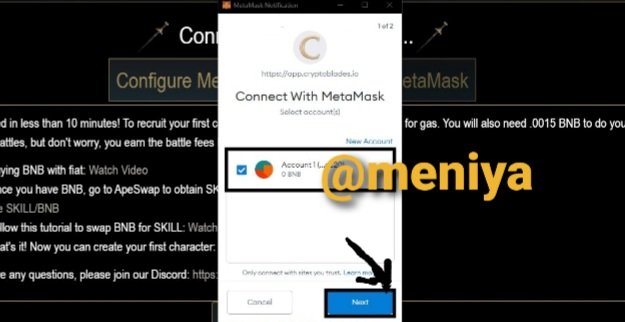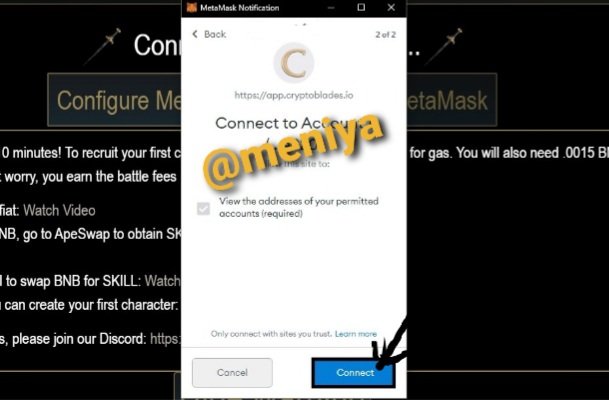 Source
---
•Click on Continue, and Metamask wallet will be linked to Cryptoblade and in-game purchases can be made with the acquired SKILL token.


Source
---
---
Conclusion
The Non-fungible tokens (NFT) games are still in the groundbreaking phase but have received great acceptance into the gaming industry. NFT games are virtual games built on blockchain network, that gives players large opportunities to earn rewards and own their rewards unlike other virtual games(traditional games). NFT games is a great avenue for potential investors to invest in and get revenues, its also a plus to blockchain technology as the platform gets transaction fees from NFT games.
---
Thank you prof @imagen for a broad and informative lecture.