Hello Everyone!
This is Sami Zuberi , hope you all are well. I am exceptionally hope set aside a few minutes for perusing my post for @awesononso and valued it. Here i am going to impart my views on "The Genesis Block". So how about we begin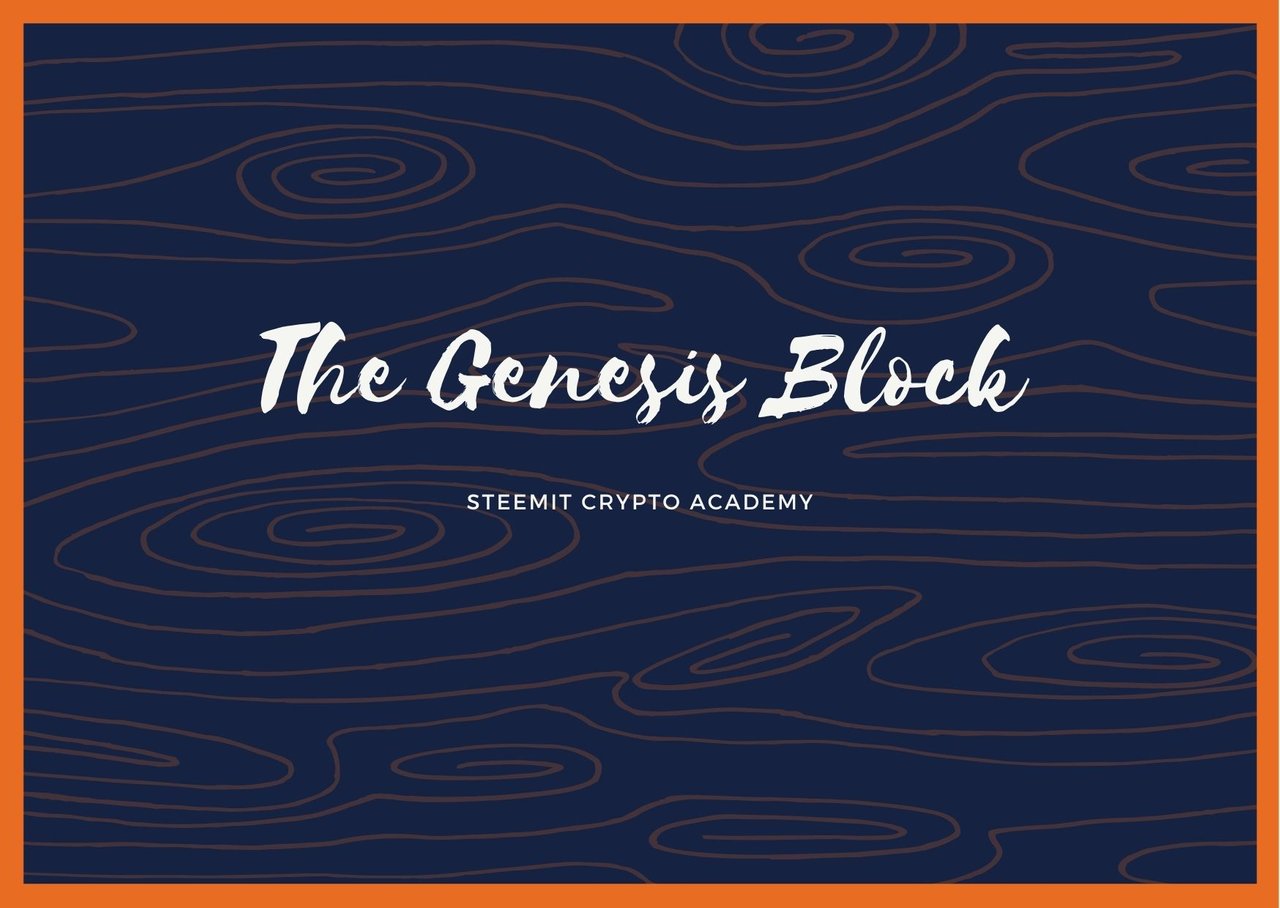 Question 3

a) What is Cryptocurrency?
b) What is Cryptography and how does it make cryptocurrencies secure?
c) Explore the Steem Genesis Block and Sign in as proof of completion.

a) What is Cryptocurrency?
Cryptocurrency :
Cryptocurrency is a blockchain-based decentralized digital asset. In cryptocurrencies transactions, no third parties such as the govt or a financial institution which are banks are involved. Cryptocurrency is decentralized, which means it is not controlled or owned by any individual or any organization. Because there are no central authority to oversee transaction activity, crypto-currencies have become a popular method of peer-to-peer payments. Visibility, mobility, and inflation resistance are all advantages of cryptocurrencies. Even though it is blockchain, those virtual assets never exhibit dual spending because each block in the blockchain is distinct. The usage of blockchain technology, which acts as the basis on which bitcoin is based, allows for decentralization.

What is Cryptography and how does it make cryptocurrencies secure?
Cryptography :
Cryptography is extremely important in todays modern digital environment. Cryptography is a technique for retaining data and information confidential and secure. Cryptography is also one of the most important tools for ensuring cryptocurrency secret and safe. In perspective of encrypted data, cryptography preserves our secrets. This is a very safe way, and third parties will not be able to interpret or steal it. Only the intended recipient, who is able to decipher the data, has access to the system text in cryptography. The sender encrypts the communication using the Public Key, and the receiver must decode it with the Private Key to receive it.

How does it make cryptocurrencies secure?
Cryptography in cryptocurrency enables transactions between two random people without the involvement of a third party. The two authentication processes save the cryptocurrency transaction. Public Key and Private Key is a mechanism used in the cryptography approach. Both keys are used for distinct purposes. The public key is known by everybody, but the private key is known only by you. Due to the obvious Hash code, crypto exchanges do not clash. You can't take possession of your account until you have your private key. That's why your assets can never be taken if you don't have your private key. It is critical that a person keep its private key information confidential.
Explore the Steem Genesis Block and Sign in as proof of completion.
To begin, open Chrome and put Steemit World into the address bar then you'll get an interface like that.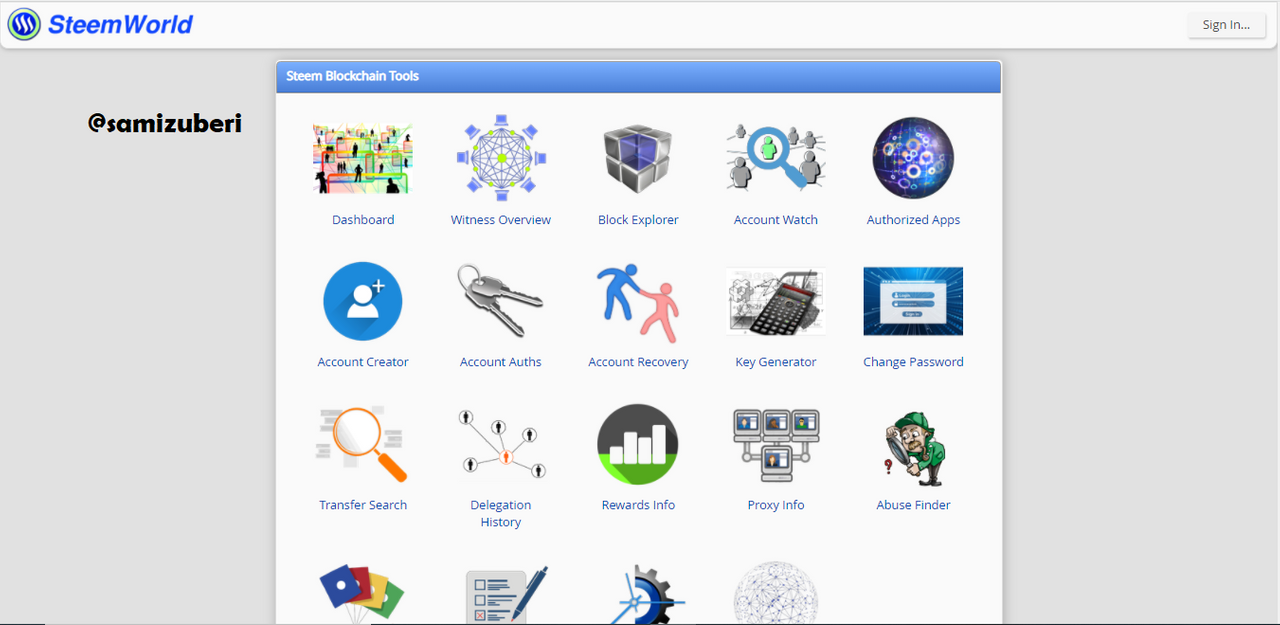 Second, after accessing the website, I clicked on block explorer, which opened a window with a prompt for the block number, which we must accept by pressing the OK button.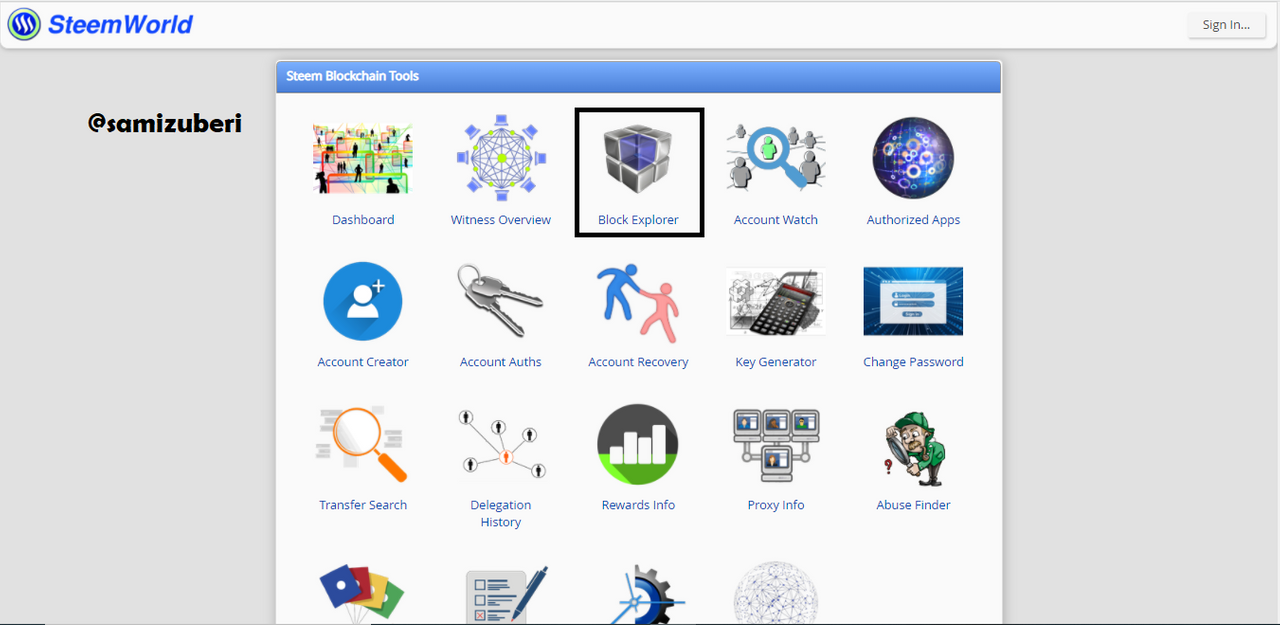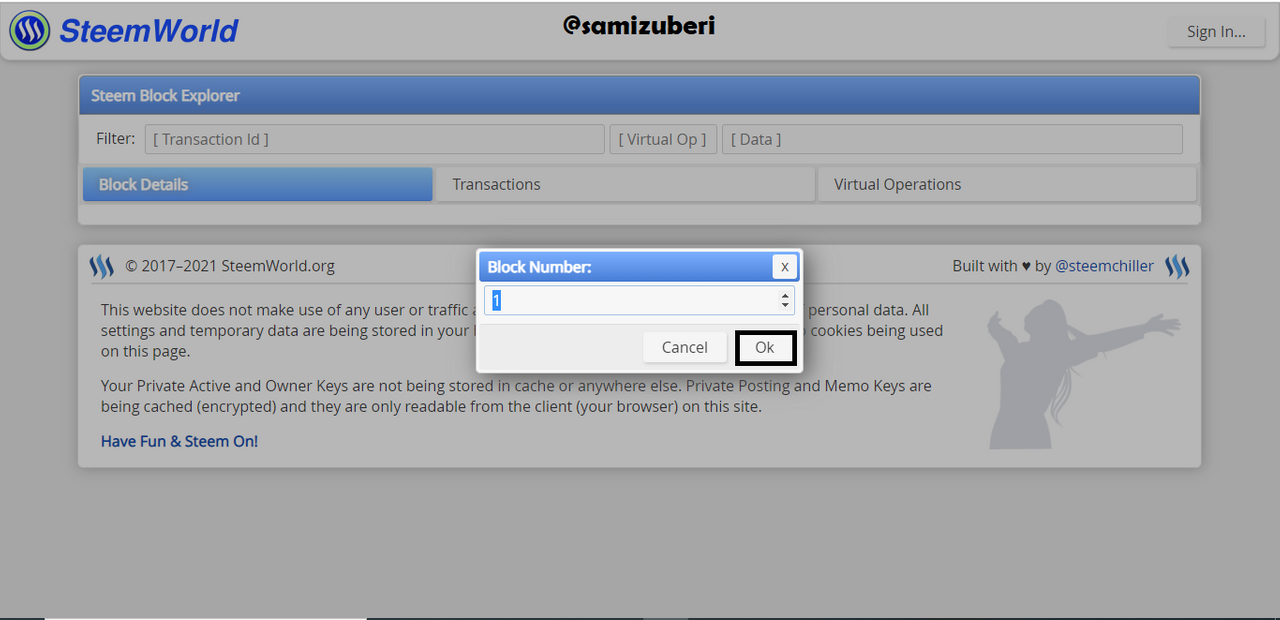 You'll obtain the whole block data after clicking the OK button, including block id, timestamp, and previous id, among other things.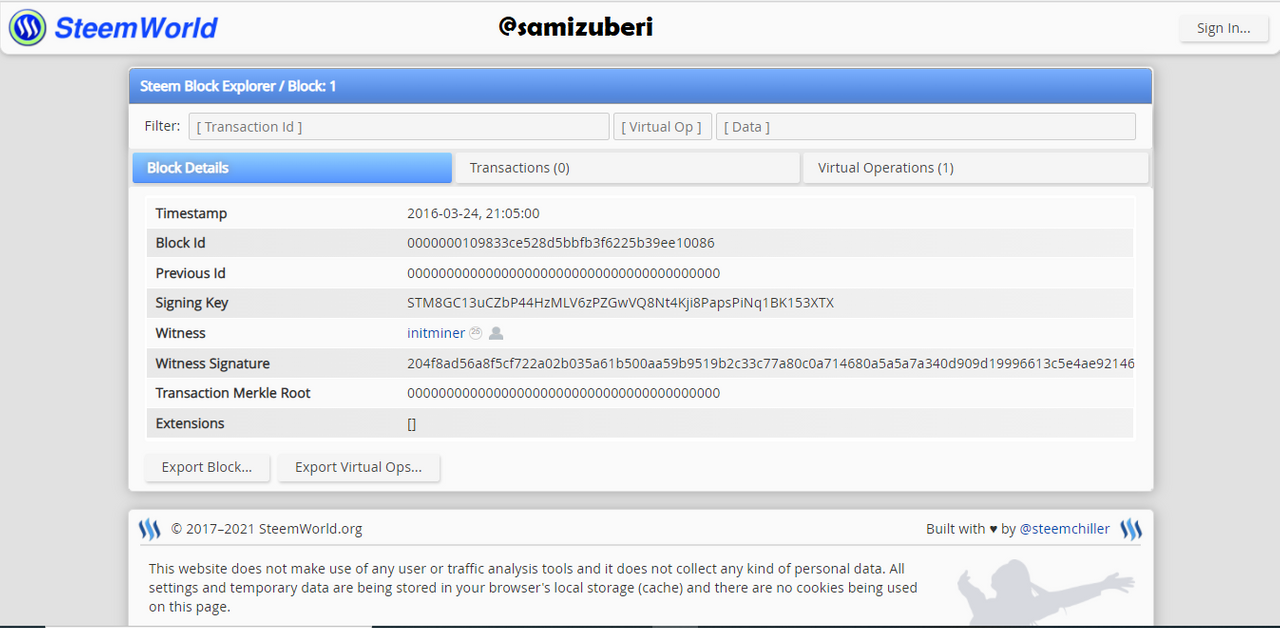 Last but not least, you must login into your account by clicking the sign-in button as specified in the question.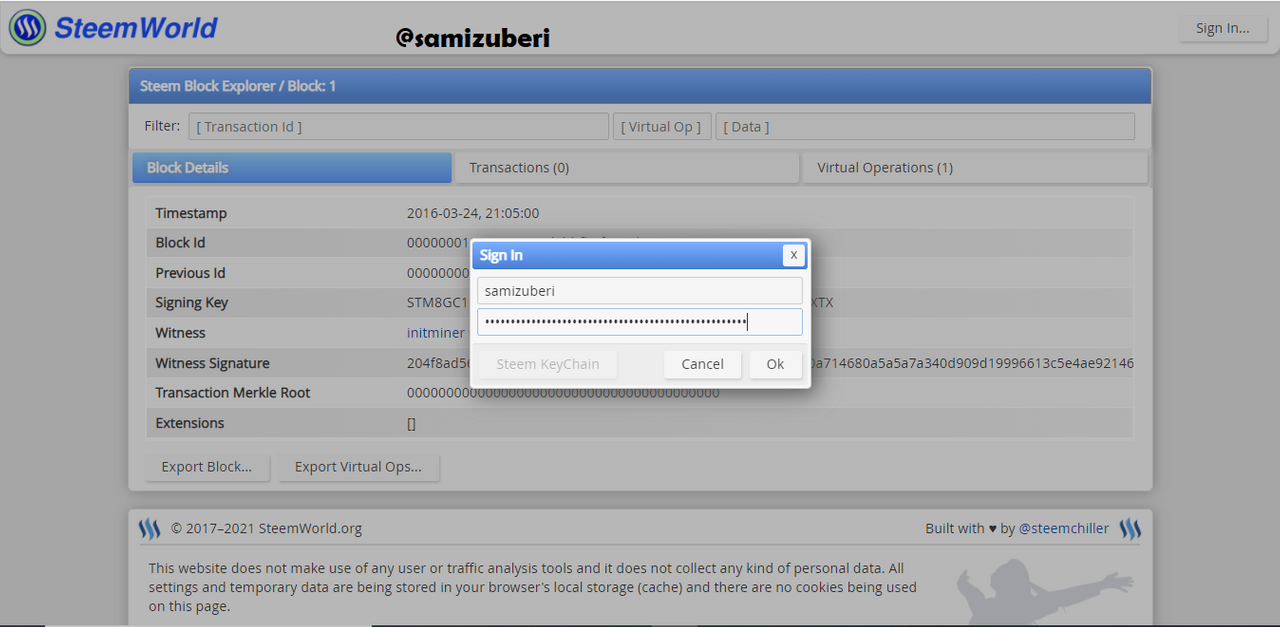 As confirmation of completion, I successfully sign in after providing my username and password.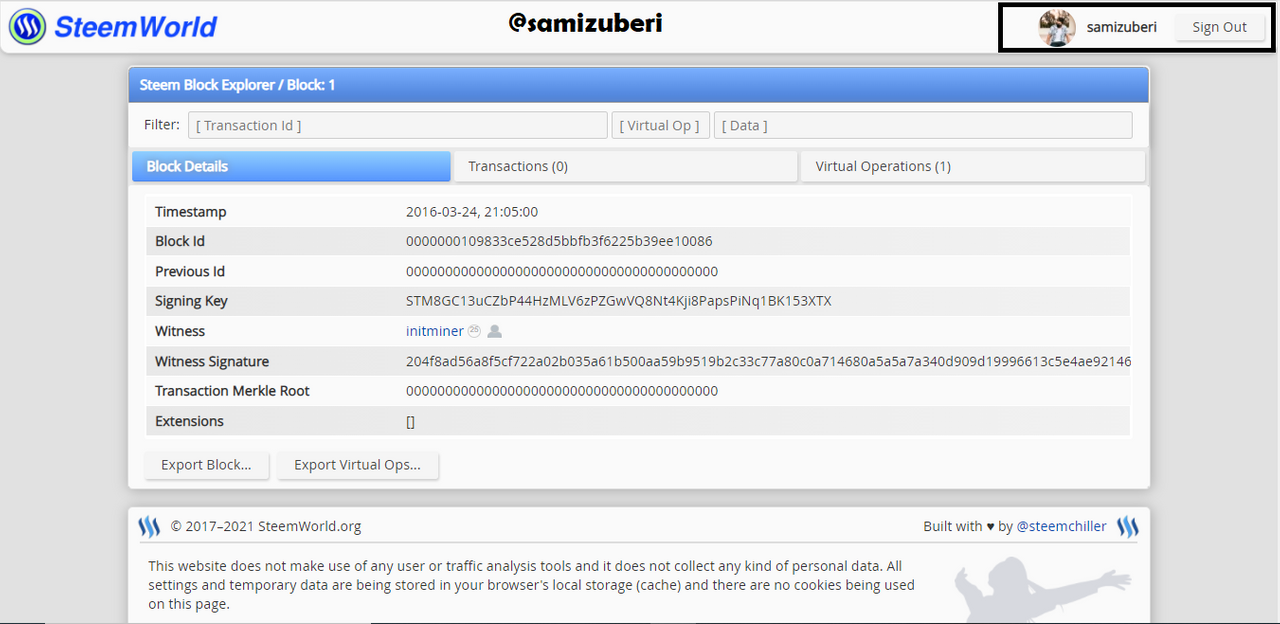 Conclusion.
Finally, I think the professor gave us a really instructive lecture that helped me grasp The Genesis Block. I am well-versed in cryptocurrencies, cryptography, and block explorers. Because the genesis block is the initial transaction block on such a blockchain, it serves as a template for subsequent transaction blocks. Cryptocurrency is decentralized, which implies that no single person or group controls or owns it. Cryptocurrencies have several advantages, including visibility, mobility, and inflation resilience. Through the use of encryption, cryptocurrency has improved the world of finances by making it more safe and private. Cryptography is also a crucial element for keeping cryptocurrency private and secure. Cryptography protects our secrets when it comes to encrypted data.
Special mentions to ;
@awesononso