Thank you much professor, I never even think meme token exist or Dogecoin is a meme token.
1. Why Meme Tokens could be one type of cryptocurrency that will have a big impact on the cryptocurrency market in 2021?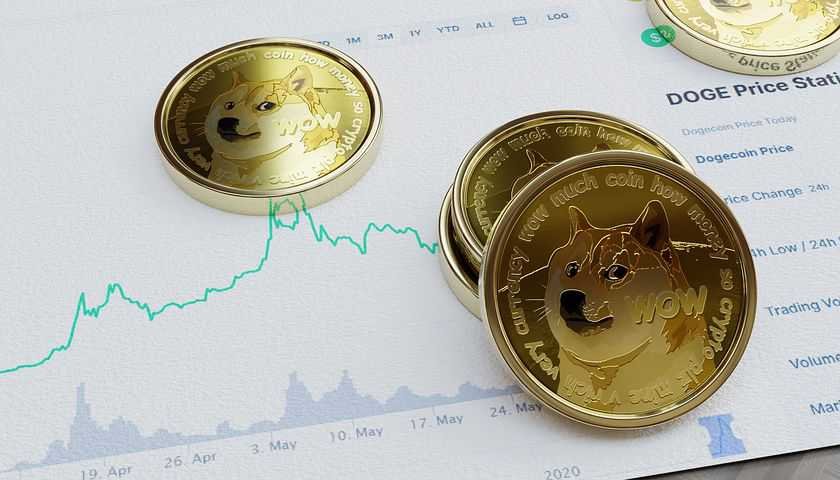 Pixabay
Meme cryptocurrency could have a big impact on the cryptocurrency market in 2021, and the impact that is possible for Meme cryptocurrency to have is a good impact because people like anything funny, not anything boring, even those that didn't know anything about cryptocurrency would invest in meme cryptocurrency and once people keep investing in cryptocurrency, the cryptocurrency market cap would keep increasing. For instance; the last time I log on facebook, a friend on facebook create a meme group on facebook, he posted some Meme pictures that would make even a sadist burst into laughter and this group got more than 11k likes in few hours. This way, Meme cryptocurrency would bring people into the cryptocurrency world
Some people that didn't even know anything about cryptocurrency won't even take a look at the chart, what they want is just anything funny, once they find it funny, they would invest, even if it's not much, little drop of water 💧 make an Ocean. Once they keep finding it funny, they could make more investment and by this they would understand what cryptocurrency really means, they would understand the chart, they would know how and when to trade it.
Some people are addicted with cryptocurrency, people like Elon Musk, these are people that would help meme coin have impact in the world of cryptocurrency
2. Do you think Meme Tokens is a type of cryptocurrency that shouldn't need to be created?
Meme Token is a type of Cryptocurrency that is need to be created! Like I said in answer number one, some people like anything funny, anything funny draws people's attention, this same way, Meme token could draw people's attention to Cryptocurrency Market, what the coin issuers just need is to keep advertising the meme token with funny Memes.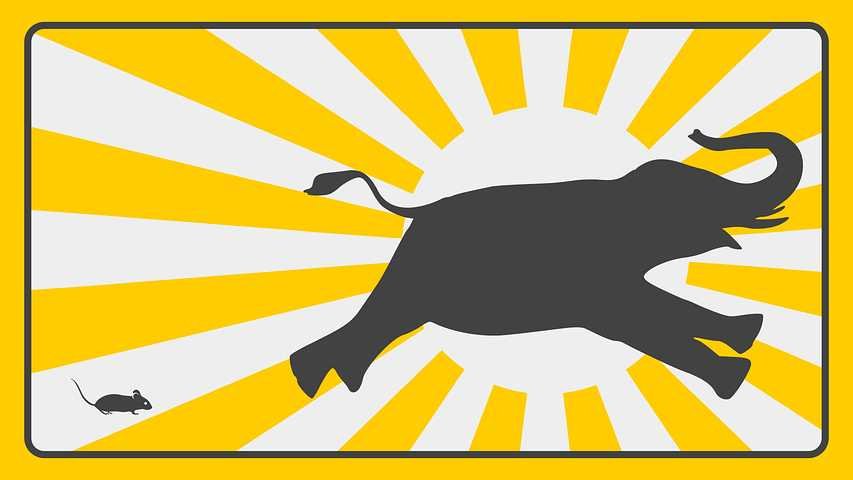 Pixabay
After the meme token is created, what the Meme token issuers need is just not to stop doing funny things because that's what draw people's attention, once they didn't stop, there's tendency for investors to keep coming, but once they stop, they same way people invested in it is the same way they would withdraw from it.
Meme token is worth creating, good example is Dogecoin and Shiba inu that has already been listed in many exchanges, and thought that, they may have good investors that would make them popular and become altcoin like Zugacoin that overtake Bitcoin in price.
3. If you had to choose to invest or trade on Meme Tokens, which would you choose? Explain your choice in detail and provide strong evidence for your choice.
If I had to invest or trade a Meme token, the token I'll choose is the first meme token which is Dogecoin and the reason is because it's the first Meme token that made others to think of coming up with meme token project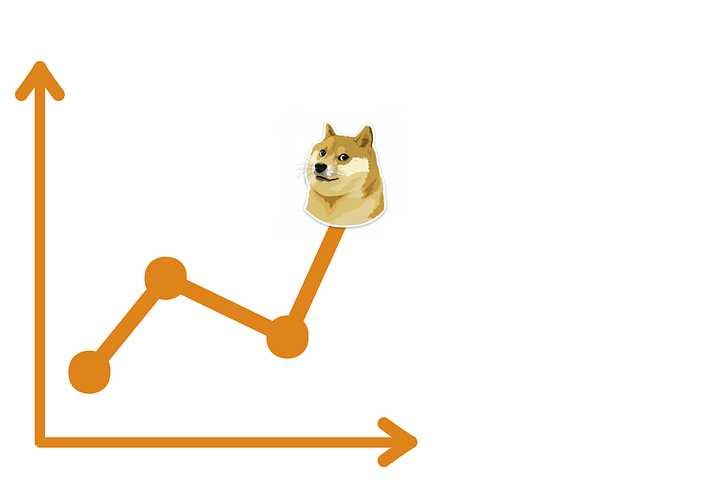 Pixabay
More of my reason for choosing Dogecoin is Bitcoin behaves in the cryptocurrency market. Bitcoin is the first cryptocurrency ever since 2013, more than a decade now, Bitcoin chart is clearly understandable more than other coins. Although Bitcoin may not be the number one when it comes to the most cost in price in cryptocurrency in the market but if it would come down in price, it won't be too have so much effect on investors, or traders, especially if a trader use good indicators like RSI
How Bitcoin would come down in price isn't how other cryptocurrencies would come down in price. Recently, Zugacoin surpass bitcoin in price, and not long, it came down in price in an abnormal way. For instance, see one month chart of Zuga coin and Bitcoin below.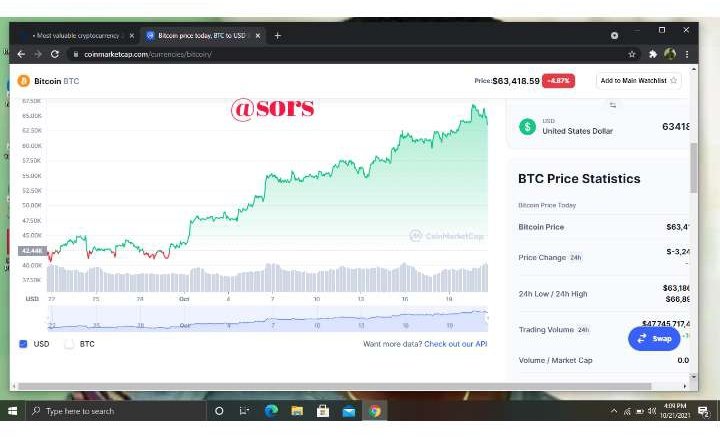 Bitcoin all time chart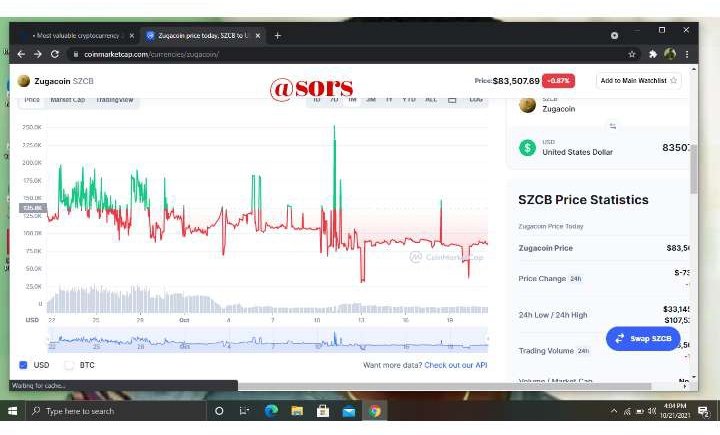 Zugacoin all time chart
Dogecoin may act like Bitcoin, being the first, this is why I choose Dogecoin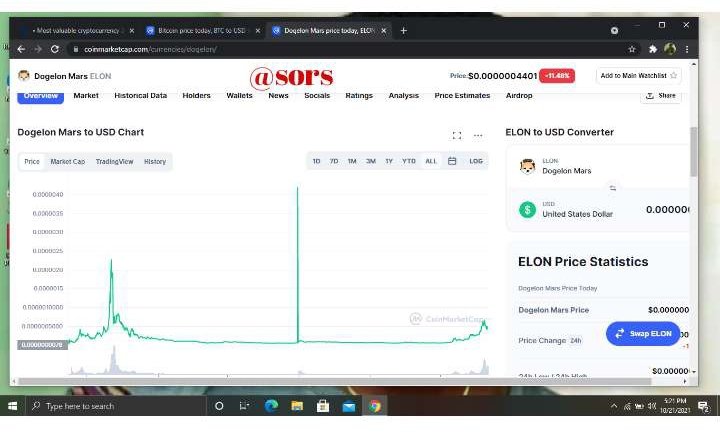 Dogecoin all time chart
4. Choose a Meme Token (except Dogecoin and Shiba Inu) and do an analysis of the Meme Token with the following conditions:
If in question number 3 you choose to invest, then do a detailed fundamental analysis of the Meme Token you choose to prove that the Meme Token of your choice is a good investment tool. (Screenshot Required)
If in question number 3 you choose to trade, then do trade using a small capital or using a demo account. Show how you trade based on the information you get and explain the supporting indicators you will use. (Screenshot Required)
My meme token choice is Dogelon maybe because I'm a fan of Dogecoin
Dogelon is a Dogecoin blending by Dogecoin Fan and investor; Elon Musk, the founder of Tesla.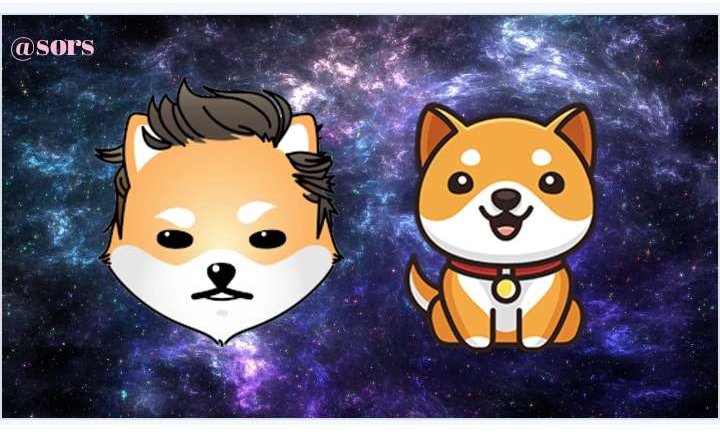 Screenshot source
The goal of the Dogelon is to help people reach Mars more than they ever think of and not to be a victim of scams
This analysis below is as at 5:23pm, 21st of October 2021 Nigeria time
Dogelon is ranked number 27
Price : 0.0000004289USD (-11.58)
Market Cap : $235,402,196 (-14.62%)
Fully Diluted Market Cap : $428,925,941 (-14.62%)
Volume 24hours : $96,299,180 (-34.12%)
Volume/Market Cap : 0.4192
Circulating Supply : 548,817.81B ELON
Max and Total Supply : 1,000,000,000,000,000
If I'll invest in this coin, I'll make it a long term investment, like a year, below is the chart of a year, although there's ups and lows but there's no much loss and at the end of the year, there's gain, not loose
There's ups and downs in cryptocurrency, so if you'll trade cryptocurrency, you'll need good indicators that could predict price future and keep eye on it by yourself
In today's chat, there's ups and there's downs, there's entry and there's exit and there's all time high for today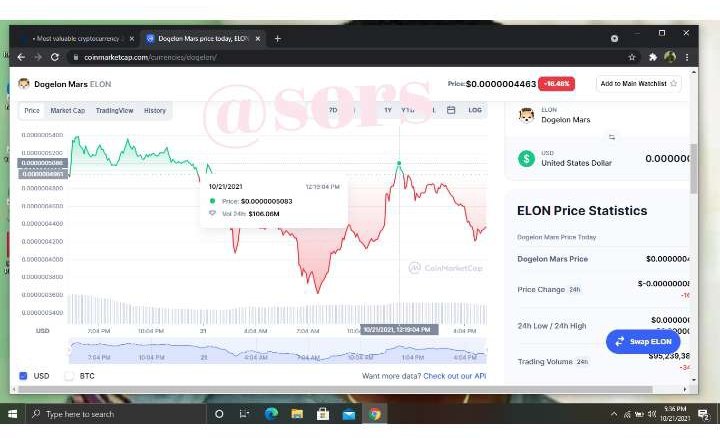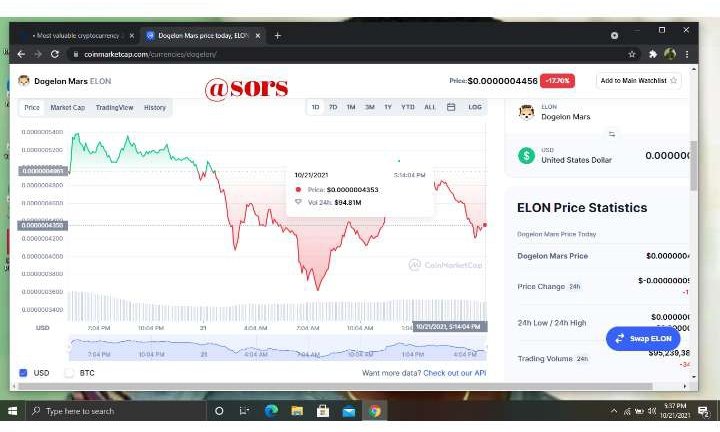 How I trade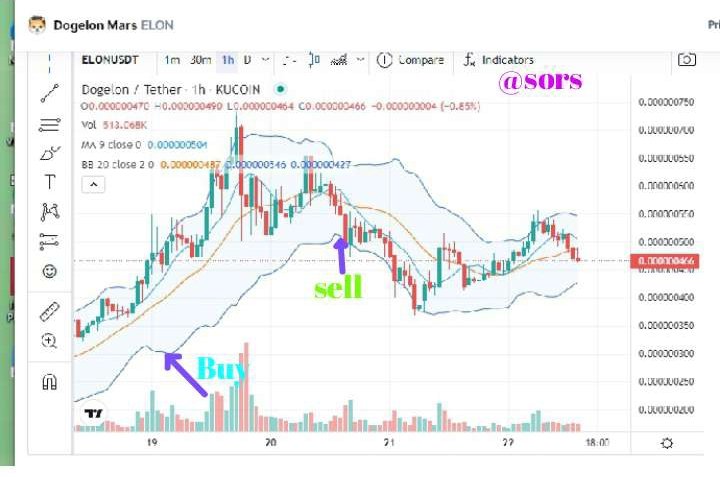 I applied moving average that follows the price as it goes and Bollinger Bands that surround the moving average in order to identify the trends for me.
Conclusion
Meme is fun, so, with fun, investors should invest, and investors should make profit.
A trader that choose to trade with Dogelon coin need to use at least 2 indicators, in order to understand the trend.
Dogelon coin may be too low in price now, but a wise investor would buy as much as possible now and just HOLD for at least a year.
Soon, funny coins may be the new cryptocurrency technology due to, good example is Dogecoin and Shiba inu.