HI, Professor @gbenga, thank you for your lecture this week. I must say I really enjoyed it. Keep it up in your great job.
For the homework this week, I will be looking at what decentralized finance (DeFi) is all about and then for the project on DeFi, I will be writing on UNISWAP.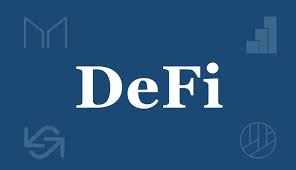 Image source
Homework Content
Introduction- About DeFi
Why We Need DeFi
Basic Knowledge on Uniswap
Features of Uniswap
Conclusion
Introduction- About DeFi
The decentralized finance (DeFi) is a new age financial system, in which transactions are carried out in a trustless and transparent ecosystem, without the services of an intermediary. In order words, the decentralized ecosystem offers a financial system that is not controlled by a central governing body; thus, the freedom and privacy of users are protected.
DeFi ecosystem has grown in terms of total value locked (TLV) from 600 million USD in 2020 to over 25 billion USD at the moment. The growth has been rapid over the years.
Why We Need DeFi
To really understand our need for DeFi, we need to dive into its benefits in our current global financial situation. We look into the following:
Protocol Systematization: Each protocol built on the DeFi ecosystem is systematic. This is achieved through the use of smart contract. This ensures a smooth operation without interference.
Economic Security: the use of smart contract on DeFi protocols makes it impossible for the economy of the project to be altered or hijacked by fraudsters. Thus, users feel secured with their assets.
Basic Knowledge on Uniswap
Uniswap is a DeFi project built on Ethereum blockchain, thus, the platform offers users the opportunity to swap any ERC-20 token at anytime without any difficulty. The project was launched on November 18, 2018 and publicly accepted on the Ethereum mainnet that day. It is a proof of concept for automated market makers (AMMs). The offer of shared market protocol makes it possible for anyone to pool assets into the project and also provide liquidity for the pool.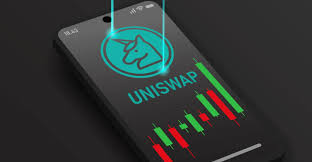 Image source
Features of Uniswap
Some features are responsible for the uniqueness of Uniswap, among several DeFi projects. They are:
Concentrated liquidity: here, liquidity providers can decide over what price ranges their capital should be utilized. It gives users and investors full control over their assets.
Multiple Fee Tiers: this provides the liquidity pools (LPs) to earn profits from engaging on a wide range of risks.
Capital Efficiency: on Uniswap, investors can hold their capital externally, invest in different assets, use it to increase exposure or deposit in the project. That way, the capital can bring multiple returns of reward.
Uniswap also have the benefits of flexible fees, advanced oracles, Non-fungible liquidity, among other feautes.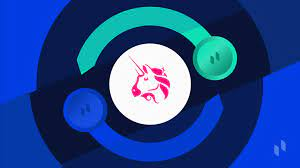 Image source
Conclusion
DeFi is the best financial system that should be embraced by all. The global economy will do better and countries struggling with recession can come out strong if all our leaders embrace DeFi today.
The time to act is now.