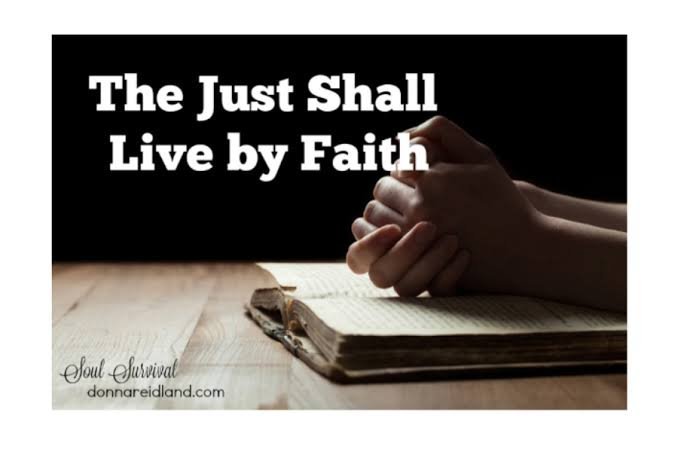 "Behold, his soul which is lifted up is not upright in him: but the just shall live by his faith."
Habakkuk 2:4, KJV
"For therein is the righteousness of God revealed from faith to faith: as it is written, The just shall live by faith."
Romans 1:17, KJV
"But that no man is justified by the law in the sight of God, it is evident: for, The just shall live by faith."
Galatians 3:11, KJV
This three verses is what we will be looking at today.
The just shall live by faith implies that faith is life. Christians must always be steadfast in faith, troubles and afflictions must not be allowed to shake our faith. In the first instance, it is through faith that we accept the gospel of Jesus Christ and became saved. Therefore God regards anyone that does not believe in Christ as "ungodly" and "unrighteous" and to such people, the wrath of God is revealed. When we have faith, God power of deliverance is released unto us, aware able to grow spiritually, we enjoy peace, protection, blessings and God covenant is established in us.
Let us consider the great patriarch Abraham, He believes God and it was counted unto him as righteousness. What is your request before almighty? Have faith, He shall grant it.
Thanks for reading through......