See how good and how pleasant it is that the brothers live together in unity! Psalm 133: 1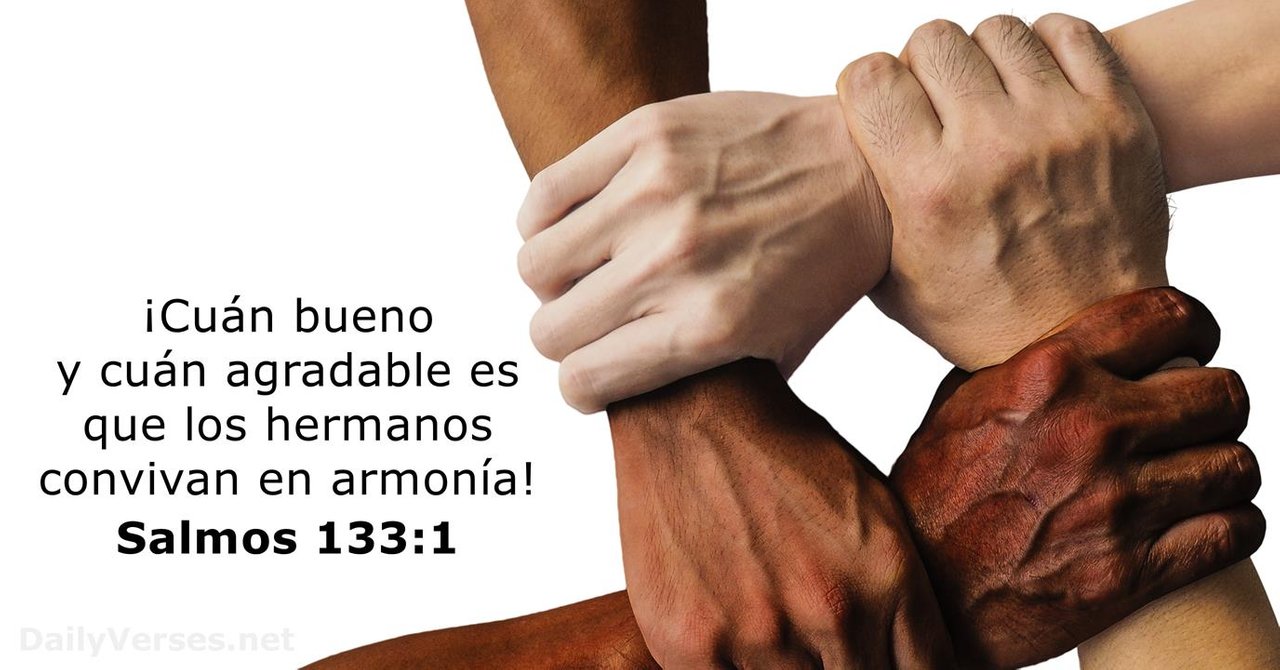 Imagen source
I am a teacher of a group of 36 children and I always seek "unity" among them, however, I do not always achieve this goal because children are generally very possessive and find it difficult to share the things they have.
Regarding the relationship with my co-workers, I have observed a lot that the unity between them is like a void, since there is never a lack of discord or any criticism from one colleague towards another in the teaching profession.
Unity alone can never be achieved. There has to be a beginning where there is the will of people to create a true team that likes to work together, leaving aside the differences that may exist.
Each unit has a beginning in which the aspects that can generate differences must be put aside and work with the positive aspects in common.
Respect is something that should prevail in unity due to the many differences that may exist between people. Everyone wants to be respected and that is a good start for the unit.
When it is possible to gradually overcome the phase of differences between people who want to form a team, this shows that there is progress in unity.
If in the end the results are of the team and everyone celebrates them as an achievement, it is said that the success is of the team and not of a particular person.
The unit goes through three phases which are startup, progress and success.
On the spiritual plane God is pleased and produces contentment when his children manage to find themselves in harmony, this is in unity. Upon reaching this phase of true unity, valuable teamwork is obtained, the product of which generates the happiness of all team members.
God's people are called to unity. The body of Christ, which is the church, is called to unity.
The unit does not arrive alone, it must be activated for there to be a boot.