My family consists of three children and my loving husband. The responsibility that parents have before God is very sacred. Things in the family turn out to be disastrous if God's advice is not taken into account.
There are homes where everything is chaos, simply because the respect between spouses has been lost and the children copy the bad example and end up being violent and aggressive people when they have to start a family.
If we allow ourselves to be guided by God's counsel on family matters, we will surely build a victorious family in God's eyes.
Let's review in detail what the Apostle Paul advises us:
18 Wives, be subject to your husbands, as is fitting in the Lord.
19 Husbands, love your wives and don't be hard on them.
20 Children, obey your parents in everything, for this pleases the Lord. Colossians 3: 18-20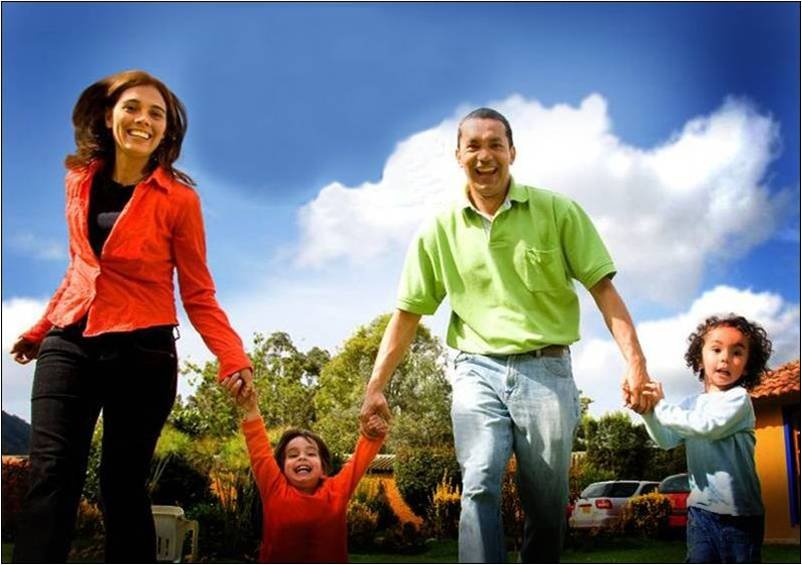 Imagen source
The apostle Paul speaks to husbands and children. Recommendations for building a victorious family begin with respect between spouses. The woman is ordered to cling to her husband. This, she refers her, that she respect him, speak to him with affection, accept the authority that the man has over the house or the family.
For husbands, God's command is to love their wives. Faithfulness is very important, the husband must understand that he before God made an oath to love his wife forever. Faithfulness in marriage is very important. In a victorious family, both men and women must give each other love and respect.
As for children, the divine command is that they must obey their parents. Disobedient children cause their parents sadness and shame, while obedient children make their parents happy and have them as good friends and counselors.
The victorious family is built taking into account God's advice and putting it into practice.