Before falling asleep, Mary Jane, overwhelmed by the illness that had not wanted to leave her alone for more than two months, found the strength to take her phone and write a desperate prayer to God on the colored notepad where she used to keep a kind of diary of her most important activities. She did it from the sudden faith that is born within those people, whose distress induces them to look towards heaven; therefore, together with the intuition and the references that the Lord is a merciful father who takes care of his children with the power of his infinite love, there was a well-founded doubt about her conscious detachment from the teachings of the sacred word. She had never been a woman of prayer or excessive concern for her neighbor. From the depths of her heart, she had to confess that, many times, the insistence of some acquaintances to talk about the word of God, about his eternal legacy of love, had caused her a certain annoyance because, in some of those moments, she came to think that other urgencies that life had put in her way were more important than the ethereal conversations about an immaterial entity that never ended up manifesting itself to establish a more daily and direct relationship.
His limited experience in religious matters indicated to him that communication with God was achieved through an act of unwavering faith that could not be achieved right away, as if it were a simple action that we perform every day without even realizing what we are doing. In order to achieve something similar, it was necessary to walk a long path in which the rapport with the word of the Most High and all that it implies is preponderant. In spite of all the dilemmas that confronted his thoughts, the sorrows of his illness and the breath of hope that faith offered him were more powerful, and he decided to write a few lines, praying to God for his speedy recovery; after all, nothing was lost with that:
"My God, help me to get out of this. I know that I have not behaved like the best of your children, but from now on I promise you that I will dedicate myself entirely to comply with your teachings. You will have in me a dedicated servant if I succeed, with the favor of your healing hands, in overcoming this evil..."
She could barely finish writing the ideas because the feverish stupor and the intense pain throughout her body almost completely annulled her initiatives and concentration. It was when she was falling asleep that her phone rang and a strange notification appeared on the screen; the icon was not from any of the applications that identified the social networks she had downloaded on her cell phone, it was indeed very beautiful, but totally unknown. Puzzled, Mary Jane clicked on it and a message appeared on the notepad below the one she had written a few moments ago:
God: Hello, my daughter. Your prayers will always be heard. You must trust more in order to overcome these moments that existence places in your path.
She could not believe it, she immediately thought it was a practical joke that some friend was playing on her. However, it was inexplicable, on the other hand, to receive a message through a pad that was not configured for these communicational functions. In the midst of confusion, not knowing for sure what was going on, she answered:
Mary Jane: Who is it, who is making fun of me, stop that, please, I am very sick.
God: I told you that you must trust more. You asked the Father for your health and He is answering you. Attend only to that fact and not to the means through which I manifest myself; you have already heard that for me there are no impossibilities.
Mary Jane: But, well, is this really happening to me, God Himself has answered me?
God: Yes, so that you may be convinced, once and for all, that I care about all my children, even when they do not come close to me. You today, motivated by circumstances, have done so; and I promise you that I will heal you because your prayers, your promises, I felt them full of sincerity. Receive my blessing...
Mary Jane: Thank you, my God, for answering my prayers; I promise you that from this moment on I will take care of the promise I made to you.
At that moment, she woke up crying and realized that the phone was far from her reach, on the bedside table where her sister had placed it after scolding her for being glued to the blessed device in those moments when she was so sick. Apparently it had all been a beautiful dream that her desire to be cured had given her. With the cell phone so far away from her, she could never have written in the notebook and, of course, that exchange of messages with the Lord never really existed. Suddenly it dawned on her that she felt no discomfort and could move around, after such a long time, without any difficulty. It was then that, full of emotion, she picked up the phone and discovered with indescribable happiness that there, in the notepad, was the conversation with God.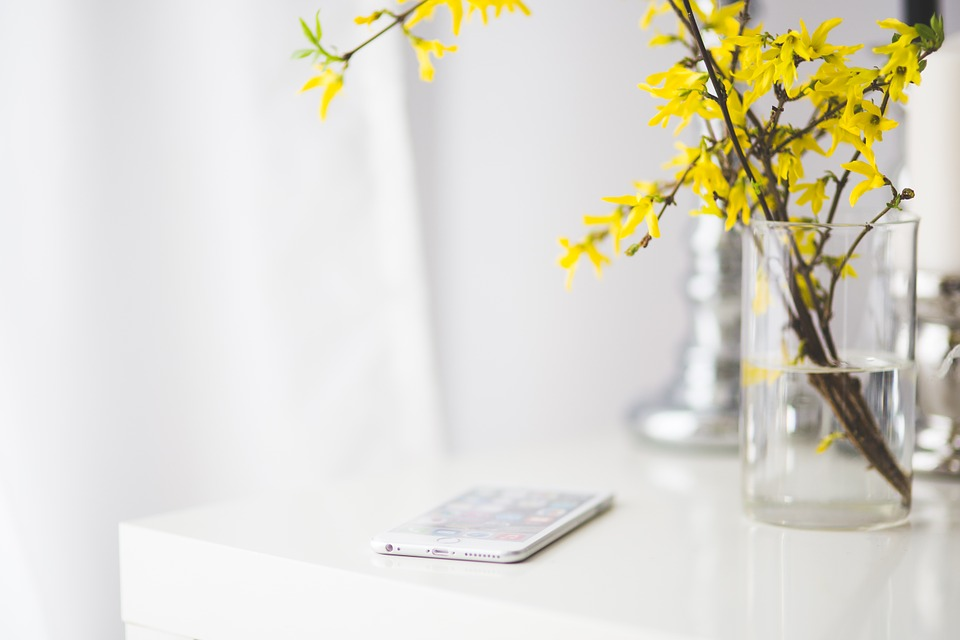 Fuente
Un milagro en el teléfono móvil
Antes de dormirse, Mary Jane, agobiada por la enfermedad que no quería dejarla tranquila desde hacía más de dos meses atrás, sacó, como pudo, fuerzas para tomar su teléfono y escribir en el bloc de notas de colores donde acostumbraba a llevar una especie de diario sobre sus actividades más relevantes, una plegaria desesperada para Dios. Lo hizo desde la fe repentina que nace dentro de aquellas personas, cuyas congojas las inducen a mirar hacia el cielo; por ello, junto a la intuición y las referencias de que el Señor es un padre misericordioso que cuida de sus hijos con el poder de su infinito amor, latía la fundamentada duda sobre su consciente desapego a las enseñanzas de la palabra sagrada. Ella no había sido nunca una mujer de oraciones ni de preocupaciones excesivas por el prójimo. Desde lo más íntimo de su corazón, tuvo que confesarse que, muchas veces, la insistencia de algunos conocidos en hablar sobre la palabra de Dios, sobre su eterno legado de amor, le había causado cierto fastidio porque, en unos cuantos de esos momentos, llegó a pensar que más importancia tenían otras urgencias que la vida le había puesto en el camino que las etéreas conversaciones sobre una entidad inmaterial que no terminaba nunca de manifestarse para entablar una relación más cotidiana y directa.
Sus escasas experiencias sobre los asuntos religiosos le indicaban que la comunicación con Dios se realizaba a través de un acto de fe inquebrantable que no podía lograrse de buenas a primeras, como si se tratara de una simple acción de esas que realizamos cada día sin darnos cuenta apenas de lo que estamos haciendo. Para lograr algo semejante había que transitar un extenso sendero en el que la compenetración con la palabra del Altísimo y todo lo que ello implica es preponderante. A pesar de todas las disyuntivas que se confrontaron en sus pensamientos, pudieron más los pesares de la enfermedad y el hálito de esperanza que le ofrecía la fe para decidirse a escribir unas pocas líneas, rogándole a Dios por su pronta recuperación; total, nada se perdía con eso:
"Dios mío, ayúdame a salir de esto. Yo sé que no me he comportado como el mejor de tus hijos, pero desde ahora te prometo que me dedicaré íntegramente a cumplir con tus enseñanzas. Tendrás en mí a una dedicada sierva si logro, con el favor de tus manos sanadoras, vencer este mal..."
Apenas pudo terminar de redactar las ideas porque el sopor febril y el dolor intenso en todo el cuerpo le anulaban casi por completo las iniciativas y la concentración. Fue cuando se estaba quedando ya dormida que sonó el teléfono y una notificación extraña apareció en la pantalla; el icono no era de ninguna de las aplicaciones que identificaban a las redes sociales que tenía descargadas en su móvil, era en verdad muy bello, pero totalmente desconocido. Desconcertada, Mary Jane pulsó sobre él y apareció, en el bloc de notas, un mensaje debajo del que hacía unos instantes ella había escrito:
Dios: Hola, hija mía. Tus plegarias siempre serán escuchadas. Debes confiar más para superar estos trances que la existencia coloca en tu camino.
No lo podía creer, pensó en seguida que se trataba de una broma pesada que algún amigo le estaba gastando. Sin embargo, era inexplicable, por otra parte, recibir un mensaje a través de un bloc que no estaba configurado para esas funciones comunicacionales. En medio de la confusión, por no saber a ciencia cierta qué estaba pasando, contestó:
Mary Jane: Quién es, quién se está burlando de mí, déjense de eso, por favor, que yo estoy muy enferma.
Dios: Te dije que debes confiar más. Tú le pediste al Padre por tu salud y Él te está respondiendo. Atiende solo a ese hecho y no al medio a través del cual me manifiesto; ya habrás escuchado que para mí no hay imposibles.
Mary Jane: ¿Pero, bueno, de verdad esto me está pasando a mí, el mismísimo Dios me ha contestado?
Dios: Sí, para que te convenzas, de una vez por todas, que me preocupan todos mis hijos, aún cuando ellos no se acercan a mí. Tú hoy, motivada por las circunstancias, lo has hecho; y yo te prometo que te sanaré porque tus oraciones, tus promesas, las sentí llenas de sinceridad. Recibe mi bendición...
Mary Jane: Gracias, Dios mío, por responder a mis ruegos; te prometo que desde este instante me haré cargo de la promesa que te hice.
En ese momento, despertó llorando y se percató de que el teléfono estaba lejos de su alcance, sobre la mesita de noche donde lo había colocado su hermana después de regañarla por andar pegada al bendito aparato en esos momentos en que se encontraba tan enferma. Al parecer todo había sido un hermoso sueño que sus ganas de curarse le habían proporcionado. Ella con el móvil tan lejos de sí, jamás pudo haber escrito en el bloc y, por supuesto, aquel intercambio de mensajes con el Señor nunca existió en realidad. De pronto cayó en cuenta de que no sentía ningún malestar y podía desplazarse, después de tanto tiempo, sin ninguna dificultad. Fue entonces cuando, llena de emoción, tomó el teléfono y descubrió con una felicidad indescriptible que allí, en el bloc de notas, estaba la conversación con Dios.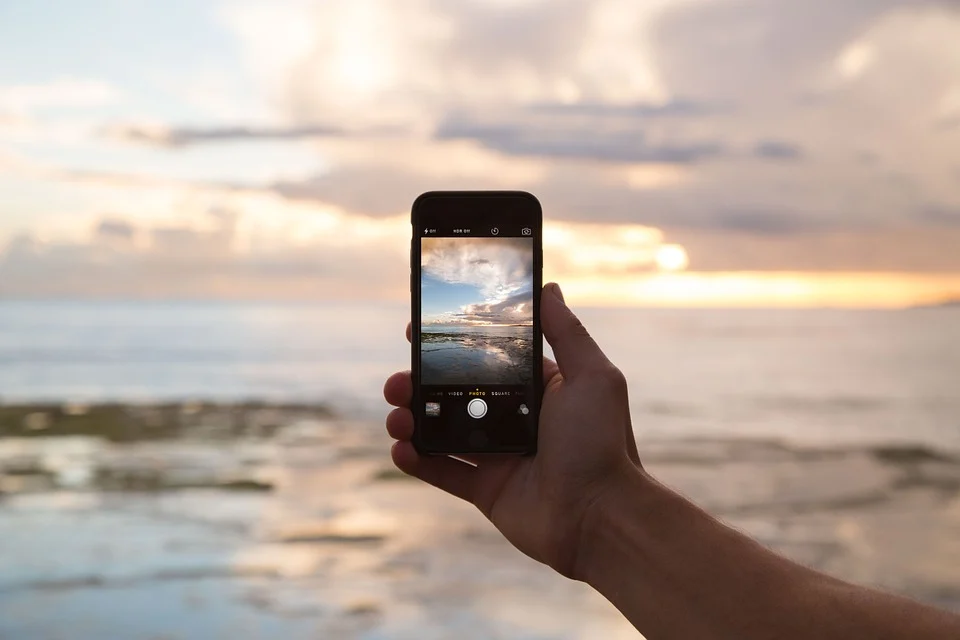 Fuente