Detente un momento a pensar si la vida que ahora llevas cumple con tus expectativas. No se trata de reflexionar sobre lo que algún día soñabas ser y nunca pudiste, sino de sopesar lo que ahora tienes para dedicarte a construir un luminoso porvenir, para dejar de lado todo lo que te impide avanzar, comenzando por tu actitud desmedida ante la realidad.

Piensa ahora en las personas que te hacen bien y en aquellas que te inducen a continuar siempre dentro de los mismos patrones de comportamiento; estos últimos son esos individuos que no ven en ti un amigo, sino un compinche para sus locas aventuras, que solo te quieren a su lado cuando estás dispuesto a seguirles, porque, si no lo haces, solo eres un aburrido más. Si eres sincero contigo, sabrás dilucidar sin titubeos quiénes son los que te ayudarán de aquí en adelante.

Acércate a las personas que, según tu criterio, contribuirán a perfilar un nuevo camino para tu vida. No tengas miedo de equivocarte, eso quizás sea inevitable que ocurra, ya que existen muchos seres humanos que ostentan disfraces muy bien disimulados; es decir, aparentan una rectitud indoblegable, pero en cuanto los conocemos de cerca, nos damos cuenta de que debajo de esa fachada ejemplar existe toda una gama de aspectos negativos. El tiempo y tu juicio acertado irán decantando quiénes, en verdad, son gente de ideales correctos. Por eso debes tener paciencia y saber sobrellevar los desengaños para que no sientas la tentación de rendirte antes de tiempo.

Al principio pensarás que tú nunca podrás llegar a ser como esos individuos que se mantienen social y espiritualmente correctos, tan alejados de tu cotidianidad. Es normal que así lo creas, porque todavía no estás acostumbrado y te quedan vivos resabios del tipo de vida que quieres dejar. Más adelante entenderás que son personas corrientes, sin nada extraordinario con respecto a ti, gente preocupada por sus errores, por sus excesos, por sus pecados, pero dispuestas a ser mejores cada día. Comprenderás también que no se encuentran en una rara dimensión en la que las alegrías y los placeres de la vida no abundan, sino que esas expresiones se manifiestan de otra manera y se disfrutan desde el bienestar espiritual, sin el sentimiento de culpa que te asaltaba de vez en cuando cada vez que regresabas tambaleante de tus excesos.

Aprende a valorar esas cosas de la vida que, como siempre formaron parte de tu cotidianidad, no reparabas en la inmensa importancia que representan para tu crecimiento personal y para la estabilidad de la sociedad: la familia, el trabajo, la religión... Toma en cuenta que no son componentes de una rutina inexorable que se debe cumplir por obligación o porque tradicionalmente siempre ha sido así. Aprécialas como instituciones imprescindibles en tu crecimiento, como aspectos de la existencia que proporcionan razones para motivarte, para ser creativo y respetuoso, para buscar senderos de luz que aporten claridad a tus deseos.

Debes comprender, sin ninguna objeción, que la familia no está conformada por unos parientes que no te han entendido jamás y que sólo viven para cuestionar tus acciones, para criticar todo lo que haces. Esas personas con quienes convives, se preocupan por ti, desde hace tiempo quieren que tú seas el ser humano que ahora decidiste ser. Sus reproches, sus regaños, nunca pretendieron molestarte, sino llamarte desesperadamente a la reflexión para que tomaras el sendero correcto. Demuéstrales ahora cuánto amor y responsabilidad hay dentro de tu corazón, para que esa familia que ha estado allí en todo momento para ti sienta que cuenta contigo para continuar luchando, para seguir siendo un ejemplo de vida.

El trabajo, cualquier trabajo que no vaya en contra de las leyes de Dios y de la sociedad, es una bendición para la vida. Aquello en lo que decidas ocuparte formará parte de tu modo de asumir el mundo, de tu forma de comportarte ante los demás. Además de proporcionar el sustento monetario esencial para la existencia del adulto responsable, el trabajo impone disciplina, sentido de pertenencia y expectativas para seguir evolucionando hasta escalar las más altas cumbres que puedas soñar. Te relaciona, por otro lado, con personas que tienen metas, inmediatas y mediatas, similares a las tuyas, en cuanto a la especialización el área del conocimiento que más te interese; busca a esos compañeros emprendedores si están dispuestos a ofrecerte su solidaridad.

Lee la Biblia. En un principio, no te acerques a ese maravilloso libro con ideas preconcebidas, condicionadas por una determinada religión. Dedícate solo a disfrutar de las historias, de los episodios excepcionales que contienen sus escrituras; trata de comparar lo que allí se narra con algunas situaciones reales que hayas experimentado o conocido; identifícate con sus personajes o compara estos con algunos individuos de tu entorno e intenta cotejar sus acciones para identificar quiénes se desenvuelven de acuerdo con los preceptos del Señor y quiénes se comportan de forma inadecuada. Aprende por ti mismo, apelando a tus criterios, sobre la grandeza y la magnanimidad de Dios. Si sientes la necesidad de buscar ayuda, para comprender cabalmente el mensaje del verbo divino, no dudes en hacerlo, pero escoge bien a la persona que te aleccionará. Cuando pienses que tus ideas con respecto a estos temas se encuentran bien fundamentadas y evalúes libre y seriamente, de acuerdo con tus principios, profesar una religión, intenta sumarte a la que, en verdad, cumpla con tus expectativas. En este punto no puedo más que aconsejarte la inconveniencia de adherirse a ciertas doctrinas que pontifican su verdad como la única verdad y arremeten contra todos los que no estén de acuerdo con sus férreos lineamientos. Recuerda siempre el mensaje de amor de Nuestro Señor; sus principios de humildad, dedicación, alabanza y respeto ante Él y nuestros semejantes, porque allí está la esencia que nos hace dignos de una vida feliz aquí en la tierra y en el cielo.

Finalmente, cuando hayas nacido de nuevo, no te olvides de ayudar a aquellos que se encuentran en la misma situación que tú viviste hasta que la gracia de Dios puso en tu camino una alternativa para tomar la senda adecuada. Ellos esperan, seguramente, una señal para intentarlo también.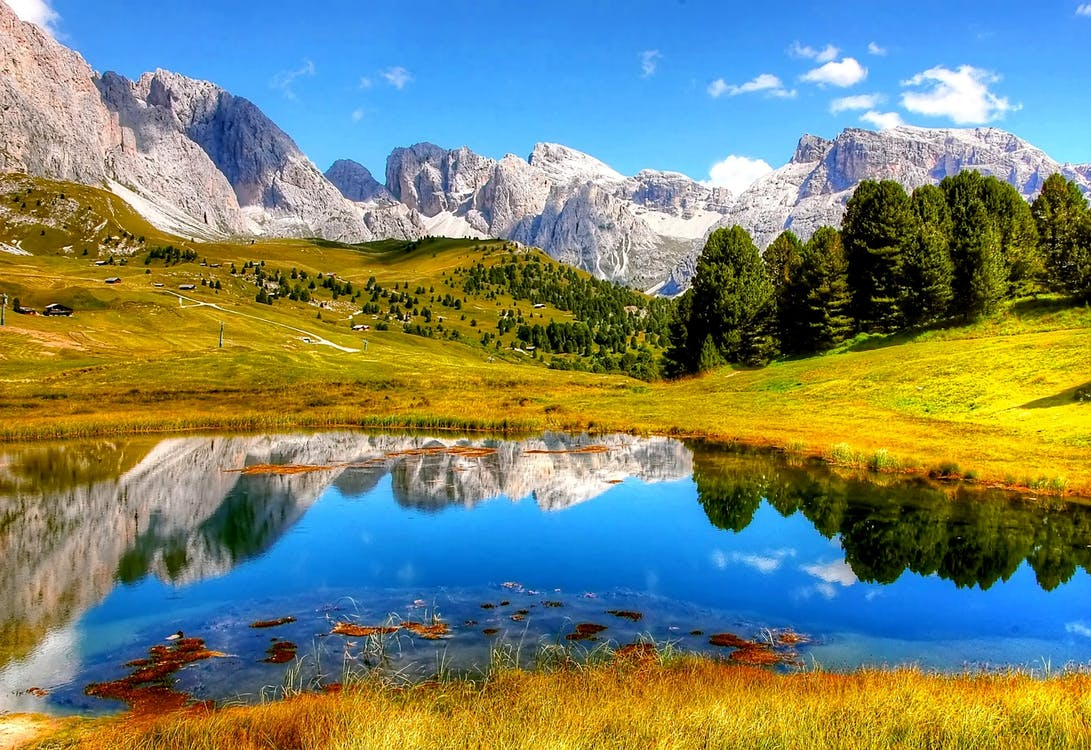 Fuente
Instructions for a young man who wants to be born again
Stop for a moment to think about whether the life you now lead meets your expectations. It is not a question of reflecting on what you dreamed of being and never could be, but of weighing what you now have in order to dedicate yourself to building a bright future, to leave aside everything that prevents you from moving forward, starting with your excessive attitude towards reality.

Think now of the people who do you good and those who induce you to continue always within the same patterns of behavior; the latter are those individuals who do not see in you a friend, but a sidekick for their crazy adventures, who only want you by their side when you are willing to follow them, because, if you do not, you are just another bore. If you are sincere with yourself, you will know how to elucidate without hesitation who are the ones who will help you from now on.

Get close to the people who, according to your criteria, will contribute to outline a new path for your life. Do not be afraid of being wrong, that is perhaps inevitable, since there are many human beings who wear very well disguised disguises; that is to say, they appear to be unbendable righteousness, but as soon as we get to know them closely, we realize that underneath that exemplary facade there is a whole range of negative aspects. Time and your accurate judgment will determine who, in truth, are people of correct ideals. That is why you must be patient and know how to cope with disappointments so that you are not tempted to give up too soon.

At first you may think that you will never be able to become like those individuals who are socially and spiritually correct, so far away from your everyday life. It is normal that you think so, because you are still not used to it and you still have vivid traces of the kind of life you want to leave. Later on you will understand that they are ordinary people, with nothing extraordinary compared to you, people worried about their mistakes, their excesses, their sins, but willing to be better every day. You will also understand that they are not in a rare dimension in which the joys and pleasures of life do not abound, but that these expressions are manifested in another way and are enjoyed from spiritual well-being, without the feeling of guilt that assaulted you from time to time every time you staggered back from your excesses.

Learn to value those things in life that, as they have always been part of your daily life, you did not notice the immense importance they represent for your personal growth and for the stability of society: family, work, religion... Keep in mind that they are not components of an inexorable routine that must be fulfilled out of obligation or because traditionally it has always been so. Learn them as essential institutions in your growth, as aspects of existence that provide reasons to motivate you, to be creative and respectful, to seek paths of light that bring clarity to your desires.

You must understand, without any objection, that your family is not made up of relatives who have never understood you and who only live to question your actions, to criticize everything you do. Those people with whom you live, they care about you, they have long wanted you to be the human being you have now decided to be. Their reproaches, their scoldings, were never intended to bother you, but to call you desperately to reflection so that you would take the right path. Show them now how much love and responsibility there is inside your heart, so that the family that has been there for you at all times will feel that they can count on you to continue fighting, to continue being an example of life.

Work, any work that does not go against the laws of God and society, is a blessing for life. Whatever you choose to engage in will be part of the way you take on the world, the way you behave towards others. In addition to providing the essential monetary support for the existence of a responsible adult, work imposes discipline, a sense of belonging and expectations to continue evolving until you reach the highest heights you can dream of. It relates you, on the other hand, with people who have goals, immediate and mediate, similar to yours, in terms of the specialization of the area of knowledge that interests you most; look for these fellow entrepreneurs if they are willing to offer you their solidarity.

Read the Bible. At first, do not approach this wonderful book with preconceived ideas, conditioned by a certain religion. Dedicate yourself only to enjoy the stories, the exceptional episodes contained in its writings; try to compare what is narrated there with some real situations that you have experienced or known; identify yourself with its characters or compare them with some individuals around you and try to compare their actions to identify who behaves according to the precepts of the Lord and who behaves inappropriately. Learn for yourself, appealing to your own criteria, about the greatness and magnanimity of God. If you feel the need to seek help to fully understand the message of the divine word, do not hesitate to do so, but choose well the person who will teach you. When you think that your ideas with respect to these subjects are well founded and you freely and seriously evaluate, according to your principles, to profess a religion, try to join the one that, in truth, fulfills your expectations. At this point I can only advise you of the inconvenience of adhering to certain doctrines that pontificate their truth as the only truth and lash out against all those who do not agree with their rigid guidelines. Always remember Our Lord's message of love; His principles of humility, dedication, praise and respect before Him and our fellow men, for therein lies the essence that makes us worthy of a happy life here on earth and in heaven.

Finally, when you are born again, do not forget to help those who find themselves in the same situation you lived in until grace put in your way an alternative. They are surely waiting for a sign to try it too.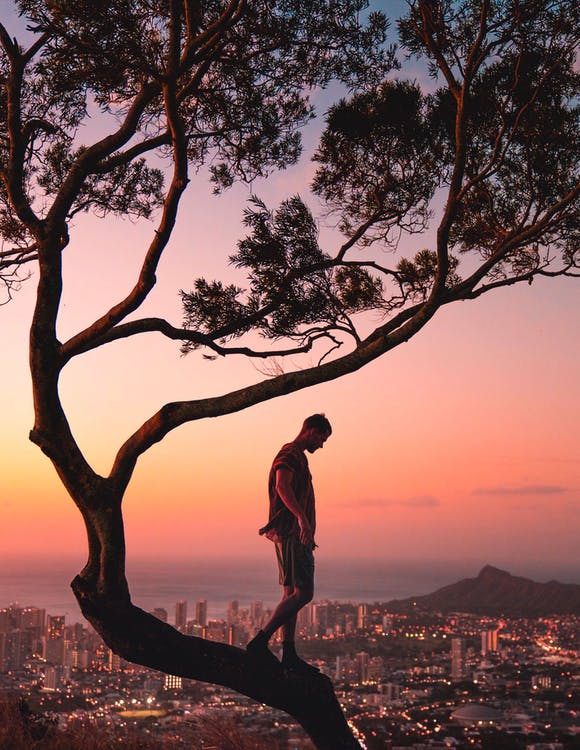 Fuente
Heart Farms: lleva tu corazón a la felicidad


Heart Farms
Heart Farms: lead your heart to happiness