"Jesús empezó a recorrer toda la Galilea; enseñaba en las sinagogas de los judíos, proclamaba la Buena Nueva del Reino y curaba en el pueblo todas las dolencias y enfermedades." Mateo 4:23
Me había ausentado por algunos días de esta comunidad, debido a que contraje el Covid-19 y, aunque intenté con todas mis fuerzas mantenerme al día, no pudo ser posible escribir con la frecuencia, tampoco con la lucidez, que he acostumbrado durante el tiempo que he permanecido dentro de esta maravillosa iglesia. Porque no solo yo estoy sufriendo el contagio del agresivo virus, sino toda la familia, mis dos hijos y mi esposa; esta última resultó la más afectada de todos, ya que una persistente infección pulmonar, ya parcialmente controlada por la acción de los antibióticos, la mantiene todavía bajo estricto control médico y sometida a un riguroso tratamiento que apenas nos deja tiempo para pensar en otra cuestión que no sea su pronta recuperación.
Gracias a Dios, los peores momentos parecen haber pasado. Al principio la enfermedad golpea con una despiadada capacidad en cada milímetro del cuerpo para dejarnos casi sin oportunidades de iniciar una reacción que permita contrarrestarlo. Cada hueso, cada músculo, cada rincón de la anatomía que hasta estos momentos de nuestra existencia apenas nos dábamos cuenta de que formaban parte de nuestra estructura, se manifiestan con dolores punzantes que corren de un lado a otro, como intentando demostrar que son ellos los que gobiernan nuestro mundo particular. Mientras tanto, una fiebre perenne se burla de cuanto antipirético ingresa al organismo con la intención de ejercer su función sanadora. Esta agresividad inicial nos toma, por lo general, desprevenidos y nos puede conducir a la desesperación si nos dejamos llevar por sus terribles síntomas. Pero hay que mantener la calma y confiar en la gran misericordia del Señor para salir adelante.
Es necesario, por supuesto, recurrir a un profesional de la medicina. En nuestro caso, gracias al cielo, se acercaron, en cuanto se enteraron de la situación por la que estábamos pensando, dos médicos amigos que en seguida puntualizaron con la minuciosidad del que conoce la materia, sobre los remedios que debíamos ingerir, así como el régimen que era necesario seguir en cuanto a la alimentación y al cuidado en general para no permitir que la enfermedad progresara a niveles preocupantes. Todo lo que recetaron estos humanitarios galenos tenía un altísimo costo que nuestras exiguas finanzas de trabajadores públicos no podían cubrir de ninguna manera; sin embargo, otra vez actuó la mano piadosa de Dios y desde donde menos lo esperábamos -familiares, amigos, conocidos- comenzaron a llegar recursos que nos permitieron adquirir los medicamentos sin ningún problema. Fue una experiencia milagrosa pasar de la angustia desesperada porque no imaginábamos siquiera qué íbamos a hacer para comprar los remedios a contar con los recursos suficientes para el tratamiento de cada uno de los afectados, tomando en cuenta, además, que mi esposa requería, y sigue requiriendo, de cuidados especiales.
La lucha contra la enfermedad no ha terminado aún. Mis dos hijos y yo no hemos tenido más recaídas preocupantes y continuamos cumpliendo con el tratamiento hasta cumplir con el tiempo y las dosis recomendadas por los médicos; esperamos que la sanación total ocurra sin ningún contratiempo. Mi esposa está en medio de una batalla más complicada, sin embargo, nuestra fe en Dios y sus ganas de sanar para continuar con la normalidad de la vida, la mantienen con la motivación suficiente para salir triunfante. Ha sido una dura prueba para todos nosotros, pero nunca dejamos de confiar en el infinito amor del Señor que, con su poder inmenso, dotó de inteligencia al ser humano para que pudiera enfrentarse y dominar todas las amenazas que intenten socavar la misión que le fue encomendada aquí en la tierra.

Fuente
The true hope
"Jesus began to go about all Galilee; he taught in the synagogues of the Jews, proclaimed the Good News of the Kingdom, and cured among the people every disease and sickness." Matthew 4:23
I had been absent for a few days from this community, because I contracted Covid-19 and, although I tried with all my strength to keep up to date, it was not possible to write with the frequency, nor with the lucidity, that I have become accustomed to during the time that I have remained within this wonderful church. Because not only I am suffering the contagion of the aggressive virus, but the whole family, my two children and my wife; the latter was the most affected of all, since a persistent pulmonary infection, already partially controlled by the action of antibiotics, keeps her still under strict medical control and subjected to a rigorous treatment that hardly leaves us time to think about anything other than her speedy recovery.
Thank God, the worst moments seem to be over. At first the disease strikes with a merciless capacity in every millimeter of the body to leave us with almost no opportunity to initiate a reaction to counteract it. Every bone, every muscle, every corner of the anatomy that until these moments of our existence we barely realized were part of our structure, manifest themselves with stabbing pains that run from one side to the other, as if trying to prove that they are the ones who rule our particular world. In the meantime, a perennial fever mocks every antipyretic that enters the organism with the intention of exercising its healing function. This initial aggressiveness usually catches us unawares and can lead us to despair if we let ourselves be carried away by its terrible symptoms. But we must remain calm and trust in the Lord's great mercy in order to overcome it.
It is necessary, of course, to resort to a medical professional. In our case, thank heaven, as soon as they heard about the situation we were going through, two medical friends came to us and immediately pointed out with the thoroughness of those who know the matter, the remedies we should take, as well as the regimen we needed to follow in terms of food and general care in order not to allow the disease to progress to worrying levels. Everything prescribed by these humanitarian doctors had a very high cost that our meager finances as public workers could not cover in any way; however, once again the merciful hand of God acted and from where we least expected it -family, friends, acquaintances- resources began to arrive that allowed us to acquire the medicines without any problem. It was a miraculous experience to go from desperate anguish because we could not even imagine what we were going to do to buy the medicines to having sufficient resources for the treatment of each one of those affected, taking into account, in addition, that my wife required, and still requires, special care.
The fight against the disease is not over yet. My two children and I have not had any more worrying relapses and we continue to comply with the treatment until the time and doses recommended by the doctors are met; we hope that total healing will occur without any setbacks. My wife is in the midst of a more complicated battle, however, our faith in God and her desire to heal to continue with the normalcy of life, keeps her motivated enough to come out triumphant. It has been a hard test for all of us, but we never cease to trust in the infinite love of the Lord who, with His immense power, endowed human beings with intelligence so that they could face and dominate all the threats that try to undermine the mission entrusted to them here on earth.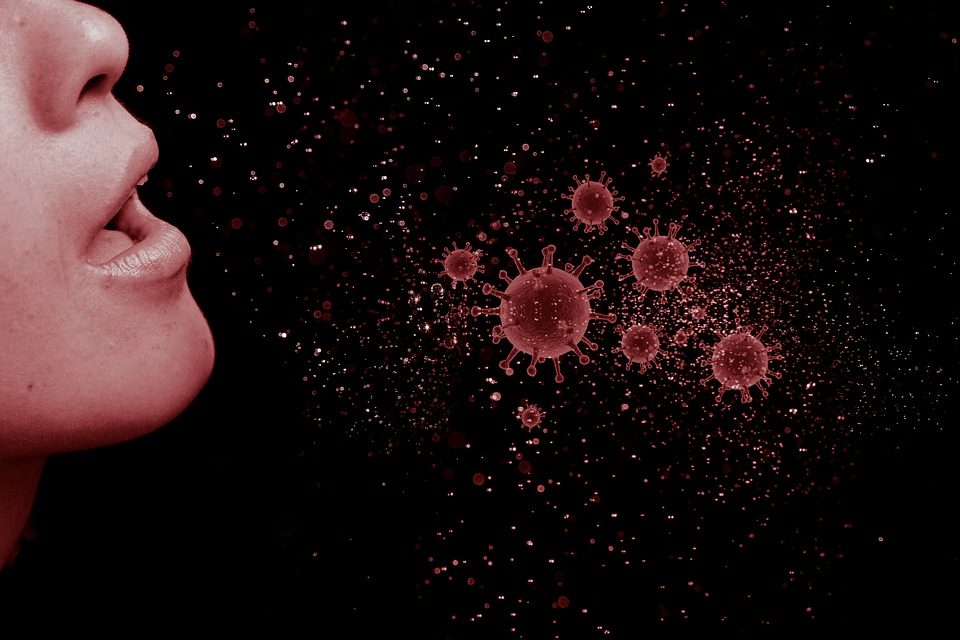 Fuente