Creo en el silencio que me conduce por las regiones donde el alma encuentra la paz necesaria para que la voz que siempre me acompaña hable en confianza con Dios y le confiese, sus dudas, sus certezas y los proyectos que emprenderá, contando con la infinita misericordia de su asistencia.
Creo en el murmullo que se asoma a la palabra en un susurro, apenas audible, pero con sus significados más profundos intactos, para que solo sea comprendido por quien todo lo sabe; así se convertirá en una oración que emerge del corazón hasta subir al cielo, donde esos sonidos, esquemas de las ideas, encontrarán su razón de ser.
Creo en el grito que no deja lugar a dudas, que invade sin parpadear cada resquicio que encuentra a su paso para dejar constancia de que, muchas veces, es necesario levantar la voz para ser atendido por quienes intentan, con frecuencia, olvidar que a cada paso hay un cúmulo de acciones y de sueños buscando un agente que las lleve a cabo; son necesarios, entonces, los más altos registros de la voz para sacudir a los desentendidos, para que sus miradas aprendan a observar más allá de las nubes, para que despierten del letargo que desdice de sus múltiples capacidades.
Creo en las manos de mi madre ausente hace ya tantos años, que aún acarician mi rostro cuando las contrariedades se sienten invencibles y se asoman al entrecejo de mis preocupaciones con la intención de socavar mis ilusiones, sin embargo el bálsamo de su consuelo, el dulce contacto de sus dedos milagrosos, hace desaparecer cada reflejo de la angustia anonadada ante el poder inconmensurable del amor maternal.
Creo en la alegría que celebra las mejores cosas de la vida; en esa alegría que se despliega con libertad y sin acotaciones al margen, sin justificaciones que detengan el flujo de su sentido para convertirla en algo diferente; creo en la alegría que manifiesta la dimensión humana de Dios y la condición divina de los hombres para que su misión enaltezca la gracia del sentimiento pleno de dicha en la conciencia de quien sabe disfrutar lo que merece.
Creo en la iglesia comprometida con los problemas de su tiempo, la iglesia que se actualiza sin olvidar jamás la esencia eterna del amor a Dios y a toda su creación, porque asume el altísimo propósito de conjugar la evolución del hombre con las enseñanzas del verbo divino. Solo así nuestro mundo estará alejado del peligro de la mecanización de los sentimientos, de la sistematización de las pasiones y de las tecnificación implacable de su entorno para continuar siendo el reino donde la palabra de Dios es la enseñanza imperecedera que permite la exaltación de la espiritualidad.
Creo en el poder del artista que, en su empeño de remedar a Dios, se acerca a sus predios a través de las obras que solo en conexión con el cielo pueden hacerse realidad. Las creaciones ejemplares del ser humano tienen la inspiración divina que encuentran solamente las almas que se dedican, con el trabajo constante y la claridad de sus objetivos, a buscarlas con la pasión característica de la fe que es capaz de alcanzar los más sublimes propósitos.
Creo en la bondad del hombre que busca la felicidad eterna, basándose en la palabra divina del Dios Padre, en el ser humano que todo lo entrega -sin exigir nada a cambio- solo por sentir la dicha de hacer el bien porque ama al prójimo, así como Dios ama a todos sus hijos tanto en el cielo como en la tierra.
… Y creo en mí porque estoy conforme con lo que tengo e inconforme con lo que aún no he podido lograr, porque busco la perfección que nunca alcanzaré, porque quiero, ante los ojos de Dios, ser un ejemplo constante del hijo obediente, porque me arrepiento de cada pecado que, aunque corrobora mi humana condición, me aleja del paraíso donde mi alma quiere estar; creo en mí porque también formo parte de la obra de Dios Todopoderoso, quien ha recurrido a sus recursos infinitos, por los siglos de los siglos, para enseñarle a la humanidad la gloria de su amor y la eternidad de su reino para todos aquellos que viven conforme a sus designios.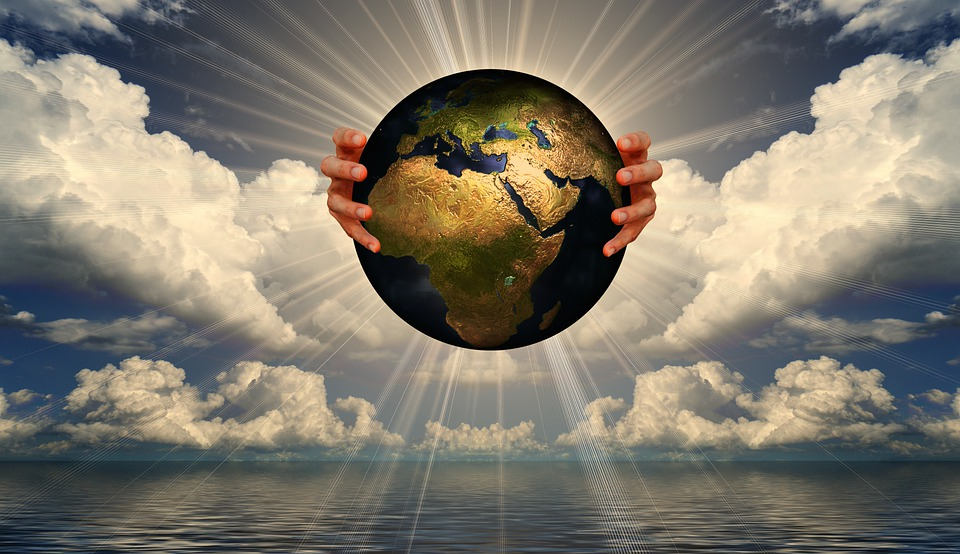 Fuente
I believe...
I believe in the silence that leads me through the regions where the soul finds the peace necessary for the voice that always accompanies me to speak in trust with God and confess to Him, its doubts, its certainties and the projects it will undertake, counting on the infinite mercy of His assistance.
I believe in the murmur that appears to the word in a whisper, barely audible, but with its deepest meanings intact, so that it can only be understood by the one who knows everything; thus it will become a prayer that emerges from the heart until it rises to heaven, where those sounds, schemes of ideas, will find their raison d'être.
I believe in the cry that leaves no room for doubt, that unblinkingly invades every chink it finds in its path to leave proof that, many times, it is necessary to raise one's voice to be heard by those who often try to forget that at every step there is an accumulation of actions and dreams looking for an agent to carry them out; it is necessary, then, the highest registers of the voice to shake those who do not understand, so that their eyes learn to observe beyond the clouds, so that they wake up from the lethargy that belies their multiple capacities.
I believe in the hands of my mother, absent for so many years now, that still caress my face when the setbacks feel invincible and peek into the corner of my worries with the intention of undermining my illusions, yet the balm of her consolation, the sweet touch of her miraculous fingers, makes every reflection of anguish disappear, overwhelmed by the immeasurable power of maternal love.
I believe in the joy that celebrates the best things in life; in that joy that unfolds with freedom and without any marginalized limitations, without justifications that stop the flow of its meaning to turn it into something different; I believe in the joy that manifests the human dimension of God and the divine condition of men so that its mission exalts the grace of the full feeling of joy in the conscience of those who know how to enjoy what they deserve.
I believe in the church committed to the problems of its time, the church that is updated without ever forgetting the eternal essence of love for God and all his creation, because it assumes the lofty purpose of combining the evolution of man with the teachings of the divine word. Only in this way will our world be far from the danger of the mechanization of feelings, the systematization of passions and the implacable technification of its environment, to continue to be the kingdom where the word of God is the imperishable teaching that allows the exaltation of spirituality.
I believe in the power of the artist who, in his endeavor to mimic God, approaches his precincts through works that only in connection with heaven can become a reality. The exemplary creations of the human being have the divine inspiration found only by souls who dedicate themselves, with constant work and clarity of purpose, to seek them with the characteristic passion of faith that is capable of achieving the most sublime purposes.
I believe in the goodness of man who seeks eternal happiness, based on the divine word of God the Father, in the human being who gives everything - without demanding anything in return - just to feel the joy of doing good because he loves his neighbor, just as God loves all his children both in heaven and on earth.
... And I believe in myself because I am content with what I have and dissatisfied with what I have not yet been able to achieve, because I seek perfection that I will never attain, because I want, in the eyes of God, to be a constant example of the obedient son, because I repent of every sin that, although it corroborates my human condition, distances me from the paradise where my soul wants to be; I believe in myself because I am also part of the work of Almighty God, who has resorted to his infinite resources, for ever and ever, to teach mankind the glory of his love and the eternity of his kingdom for all those who live according to his designs.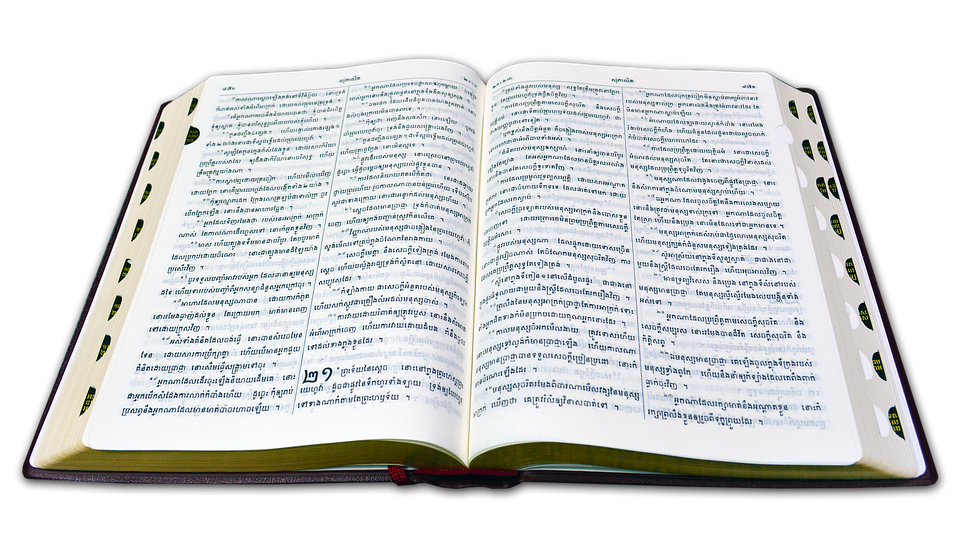 Fuente