While we constantly seek comfort and encouragement in the things of God, we must know that we have promises that NEVER change, God promises for all those who believe.
God is characterized by his fidelity in fulfilling everything he has promised, everything he says in his word will do it.
---
---
Have you accepted Jesus as Savior and invited him to dwell in you?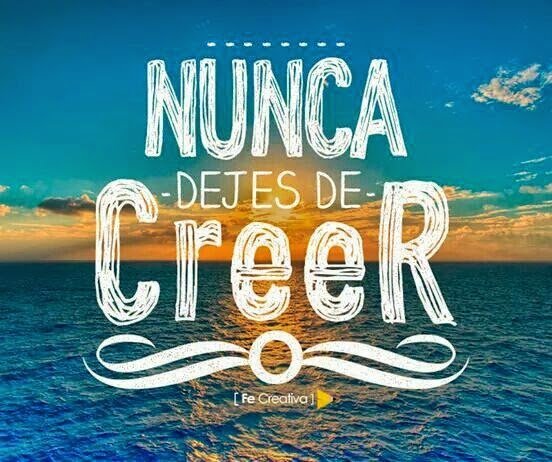 Fuente
The promise for it is salvation from eternal damnation, eternal life, forgiveness of ALL sins, and much more.
He has also promised that His Holy Spirit will guide us in every step of our lives.
Throughout these posts we will see some of the most relevant Dos promises.
God is not a man for him to lie, nor a son of man for him to repent. He said, and won't he? He spoke, and will he not execute it?
Numbers 23:19
In many we compare God with men and as for what he promises DOES NOT FAIL, we can fully trust that what he promises he will do.
---
Español
---
Si bien buscamos consuelo y aliento de manera constantes en las cosas de Dios, debemos saber que tenemos promesas que NUNCA cambian, Dios promete para todos aquellos que creen.
Dios se caracteriza por su fidelidad en cumplir todo lo que ha prometido, todo lo que dice en su palabra lo hará.
---
---
¿Has aceptado a Jesús como salvador y le invitaste a habitar en ti?
La promesa por ello es salvación de condenación eterna, vida eterna, perdón de TODOS los pecados, y mucho mas.
Así mismo ha prometido que Su Espíritu Santo nos guiará en cada paso de nuestras vidas.
A lo largo de estas publicaciones veremos algunas de las promesas de Dos mas relevantes.
Dios no es hombre, para que mienta,Ni hijo de hombre para que se arrepienta. El dijo, ¿y no hará? Habló, ¿y no lo ejecutará?
Números 23:19
En muchos comparamos a Dios con los hombres y en cuanto a lo que promete NO FALLA, podemos confiar plenamente que lo que promete que hará.
---
Muchas Gracias por compartir esta lectura, deseo que el Espíritu Santo de Dios traiga revelación de su palabra a nuestras vidas.