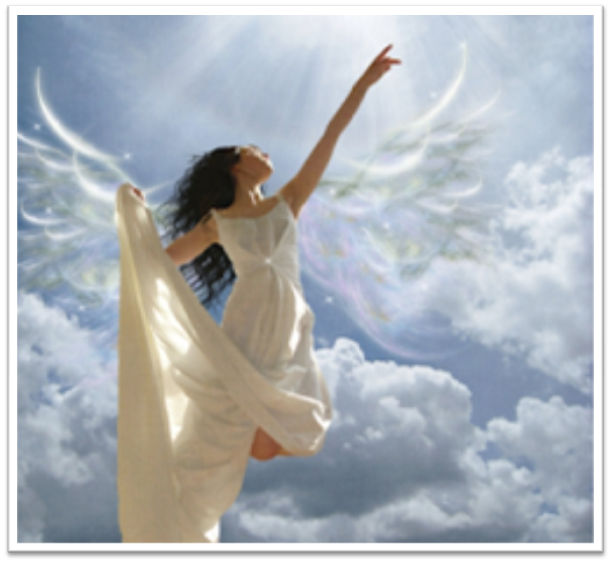 Source
---
As the lyrics of a beautiful song say:
What is like touching the sky
with my hands
feel the blood run
through my veins
feel alive and on my feet
and a lot of effort
dancing in the center of the universe
A few days ago, my friend Islen asked me to write something about the recovery I had after several events that marked my life, and I really did not know where to start, and yes, I dedicated myself to writing a little for her, since she is in Another country and the moments have not been easy for her, however I was inspired a little to fill her with courage and today I want to share some of that writing.
I found Islen's request interesting and I recounted my duels and told them what I discovered:


I am sure that for many, because I felt it that way, the loss of important people in life translates into immense pain, difficult to bear, in addition to having a divorce, staying alone with a daughter, overcoming betrayals and other difficult things to do. carry, you feel that you do not fit in this life, the desire to sleep and sleep without wanting to wake up, that desire to cry for the constant memory, discouragement, the things that made you happy, that depression that is noticeable even in your physique and To make matters worse, the idea of ​​not wanting to go through that makes you feel guilty. According to experts, it is the fourth stage of Grief: Depression. This state of mind that although it is true it was logical that I had to go through it, it is also true that I DIDN'T LIKE IT AND IT WAS NOT ME.
I spent months like this, since I thought that God brought me to earth with a purpose and that I had not done anything else for him, I gave up my entrepreneurial skills and work ..... but there was something that I overlooked , and it is that God is going to look for you where you are, and He is going to call you by your name just as he did with Elijah in the cave, to whom he said:
What are you doing there, Elijah? Eat and drink because you have a long way to go.
I do not know what the life of another will be like, nor how people manifest their faith, a few years ago I had asked God for a girl, and that wish was granted, and I can say that I began to touch the sky, when my daughter When she was 4 years old she would lie next to me, she did not get attached for a single moment, and she said to me, Mommy I love you, I was in heaven and God sent me to give you happiness, I am a carrier pigeon, From that moment my heart began to reborn, I was feeling that God speaks through the innocence of a child.
I was sure that Jesus had interrupted my life and my faith grew every day, I realized that my blessings were greater than adversity, and that a heart that has CHRIST could not be sad.
Touching the sky was like understanding that there is no hard life, but difficult moments, that painful experiences can transform you into something more beautiful. You also have the opportunity to learn and grow, make sure of what you can achieve, recognize the teamwork with those who are close to you and that it is not so bad to ask for help, confess when you are wrong and ask for forgiveness makes you feel a better person. , that our future depends on our actions and the attitude we take, you begin to enjoy the small details that life gives you, you realize that it is impossible to control everything, that you do not have to go against the current if you do not take advantage of the impulse of the wind , see the positive in things, always prefer your tranquility and happiness, put your eyes on Jesus, the author and finisher of faith. When I said to God in my heart: I believe in you, and in what you will do in me, I know that I have a mission and that at some point we all have to leave, but not before without fulfilling that call for which I am here.
Suddenly God came into my life and from all the dreams that had in my heart, as from one moment to another they were coming true, I felt like the apple of God's eyes, his love covered me from head to toe .
God is good all the time and I will never stop recognizing and thanking his love to the world, if I am standing today it is because his grace reached me, and if today I have the opportunity to talk about him, I will do it, I have no wounds, only scars of the processes that were not stronger than the power of the Most High God.
---