Good afternoon brethren,
It is very goodd to coming here to share my fate with you people here. I hope that you know that without Christ we can do nothing as it is written in John 15:5? If this is be true, then it means that we need Christ to assess salvation and make heaven at last. I see a lot of our local movies and one of the punch line that captures my attention is what policemen do say when they want to arrest a suspect.
They would often say "you have the right to remain silent otherwise whatever you say shall be used against you in the court of law." Others came up with something else like..."you have the right to remain silent or call for an attorney to represent you if you don't have one, else whatsoever you would say shall be used against you in the court of law."
Truly speaking, those suspects are entitled to those attorneys or lawyers who represent them in the courts. Note that these attorneys do all they can within their powers to ensure that they represent these clients well in the courts, some of them would do that even without being paid a service charge which they are entitled to. Hence, they represent these people because of the passion and sometimes because the are leading by example as advocates of peace or voice of the voiceless or perhaps last hope of the poor masses as they are popularly referred to over here.
Now what is really interesting about this is that these attorneys are mare humans and they went to such extent of persevering to ensure that the get their clients out of trouble or risk of been unjustly punished for crimes they never commit. Isn't that wonderful? Or should it interest you to know that some of the lawyers put their lives at risk just to ensure the acquittal of their client.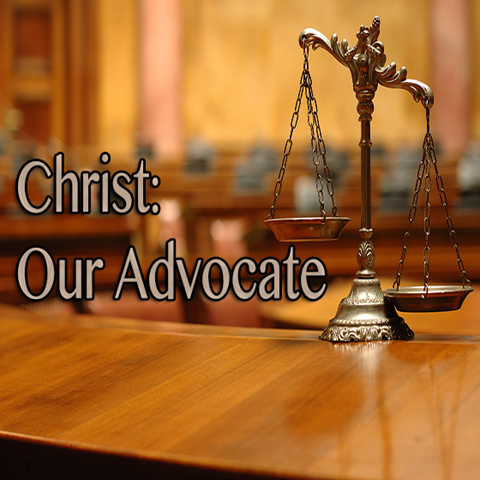 Now lets have a rethink, if humans can go this extent to save lives, how much more Jesus? The bible writes that "if a father would not deny his son of bread when he ask, will God then deny us Jesus who is the source of Salvation? The answer is of course NO. Jesus is the High priest who seats to intercede to God for our sins and short coming. And He had many years ago lead down His life for me and you as the Bible says that
greater love had no man to lay down His life for His friends.
Greater love hath no man than this, that a man lay down his life for his friends. John 15:13 KJV
My brothers and sisters out there, please I want you to come to the consciousness of this truth and thus appreciate that sacrifice that was made for us. God bless you.
I love you all.