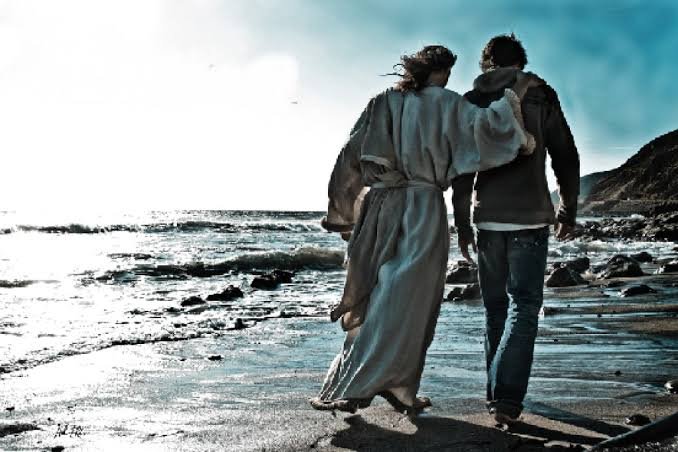 source
As Christians the kingdom of God should be our main target on earth but to make heaven someone must be ready and be determined to be successful in this journey though is not always by our power and that's why we need help from God too by becoming his friend.
To become God's friend determines a lot, to become God's friend someone must be ready to follow him with all is heart and number one thing to do is to be born again.
born again
John 3:3
Jesus answered and said to him, "Truly, truly, I say to you, unless one is born again he cannot see the kingdom of God."
Without a man is born again he can't see the kingdom of God, we must be born again by confessing all our sins and repent from all of our sins and never to sin again because sin is the only thing that's creating distant between us and God.
Work hard.
Proverbs 22:29
"Seest thou a man diligent in his business? he shall stand before kings; he shall not stand before mean men."
To become God's friend it requires hand work, hard work to get know him better by rest by studying his words always, lazy people will not inherit the kingdom of God, laziness will only put you down. Hard work and diligence in God's work put us ahead.
Seek and pray.
Job32:8
But it is the spirit in a person, the breath of the Almighty, that gives them understanding.
You can't be friends with someone that you don't know, we must always pray to him and seek for everything from him, prayers take us closer to God just like every relationship where communication is very important. Prayer open doors and is a great power in the hands of every Christian. We must seek for the spirit of God also to guide, protect and comfort us.
To become God's friend you must be born again which is first and very important and work hard everyday, our hard work go a long way based on our determination, we must seek him also by praying and never depart from him. I pray that God will us lord in Jesus name.
Thanks for your time.