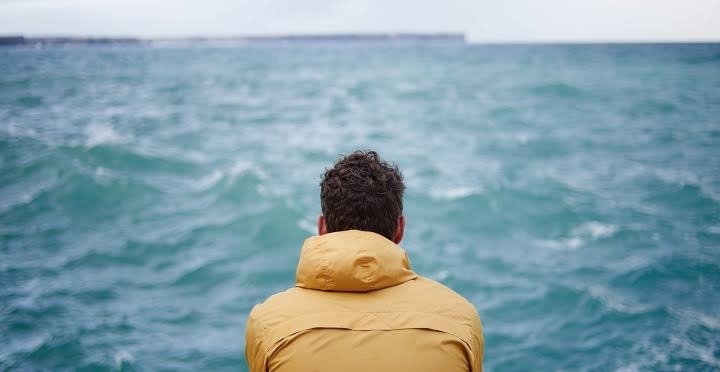 source
---
Acts 9:1-6
Meanwhile, Saul was still breathing out murderous threats against the Lord's disciples. He went to the high priest and asked him for letters to the synagogues in Damascus,so that if he found any there who belonged to the Way, whether men or women, he might take them as prisoners to Jerusalem. As he neared Damascus on his journey, suddenly a light from heaven flashed around him. He fell to the ground and heard a voice say to him, "Saul, Saul, why do you persecute me?" "Who are you, Lord?" Saul asked. "I am Jesus, whom you are persecuting," he replied. 6 "Now get up and go into the city, and you will be told what you must do."
---
I was talking to a man today that he should forsake sin and give his life to christ but what he said was "I don't think God can forgive me, I'm a terrible sinner". We have so many like this man out there wishing they can just change but believing that sin is deep in their life that they don't deserve forgiveness. Thinking nobody will forgive the pain they inflicted on others but God is not human.
---
The story of Saul to Paul is something that always reminds me that you can't deceive God and when God chooses you is not because you are rich or gentle, poor or kind but it is because he see your heart and he sees what no man can see. Saul was a sinner and not just ordinary sinner but he persecute the people of God, according to that Bible Jesus appeared to him and he was forgiven. He later grow in understanding and wisdom that he wrote letters to churches correcting them on how to serve God and use this man for great things.
---
God is not human and his ways is different from our ways, you can't deceive God because he only deals with our hearts and not what we say. I don't how big your sin is or how bad it is but if you are ready to forsake your sinful life and give yourself away to christ because the Bible says unless a man is born again he can never see the kingdom of God, he is ready to forgive you if you are ready to accept him as your lord and savior.
---
Matthew 11:28
Then Jesus said, "Come to me, all of you who are weary and carry heavy burdens, and I will give you rest.
---
Thanks for your time.