SPANISH
Nehemías 1: 9 pero si os volviereis a mí, y guardareis mis mandamientos, y los pusiereis por obra, aunque vuestra dispersión fuere hasta el extremo de los cielos, de allí os recogeré, y os traeré al lugar que escogí para hacer habitar allí mi nombre.
Cada quien conoce lo que lleva por dentro, lo que le acontece, que sufre, que vive y como lo vive, las adversidades a veces no nos permite ver el gran regalo que es estar vivos, la bendición que Dios nos ha dado al permitirnos estar aquí y tener personas amadas a nuestro alrededor.
Es cierto que a veces no disfrutamos nuestra manera de vivir y los motivos pueden ser muchos, quizás ni siquiera depende de nosotros sino que por motivos externos o por situaciones de nuestros seres queridos que también nos afectan, pero no debemos olvidar que hay un lugar de refugio precioso para cada uno de nosotros, aunque hoy la vida pueda ser dura, triste, quizás difícil, hay una fuente de amor que puede rescatarnos y darnos motivos para continuar.
Volvernos a Dios puede salvar nuestra vida, pues miraremos solo las cosas del cielo a través de la fe, a Dios no le importa cuál es tu estado actual, El desea llevarte a un nuevo nivel de vida, de gozo, de fe, de amor. Aunque parezca que todo ha perdido el sentido no olvides lo que esté versículo nos enseña, Dios siempre estará dispuesto a abrir sus brazos para recogernos y llevarnos hasta su lugar de descanso para nosotros.
Comenzar a mirar espiritualmente es vital para superar las crisis emocionales que llegan hasta nosotros, quizás llegamos hasta allí como consecuencia de nuestras actitudes y malas decisiones, pero el amor de Dios nunca vacilará para salvarnos.
No importa en qué tipo de situación estemos, que tan herido nos podamos sentir, ni como nos veamos, aunque parezca que ya no existirá un mañana para nosotros, la biblia nos enseña lo contrario, No importa lo que hayas vivido, lo que hayas hecho, si escoges vivir a partir de hoy para Dios, guardando sus mandamientos, El promete perdonarnos, recibirnos, amarnos y transformar nuestra vida.
Dejemos de mirar atrás y comencemos a vivir mirando solo a aquel que puede darnos vida a plenitud, a aquel que está dispuesto a amarnos sin condición, a aquel que promete redimirnos y hacernos nuevas personas, volvámonos al amor que puede salvarnos.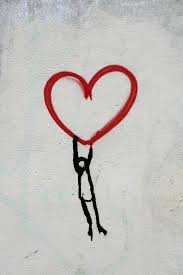 Source
ENGLISH
Nehemiah 1: 9 But if ye turn unto me, and keep my commandments, and do them, though your dispersion be unto the uttermost part of the heavens, yet will I gather you from thence, and will bring you unto the place which I have chosen to cause my name to dwell there.
Each one of us knows what we carry inside, what happens to us, what we suffer, what we live and how we live it, the adversities sometimes do not allow us to see the great gift of being alive, the blessing that God has given us by allowing us to be here and to have loved ones around us.
It is true that sometimes we do not enjoy our way of living and the reasons can be many, maybe it does not even depend on us but for external reasons or for situations of our loved ones that also affect us, but we must not forget that there is a precious place of refuge for each of us, even though today life may be hard, sad, perhaps difficult, there is a source of love that can rescue us and give us reasons to continue.
Turning to God can save our life, because we will only look at the things of heaven through faith, God does not care what your current state is, He wants to take you to a new level of life, of joy, of faith, of love. Even if it seems that everything has lost its meaning do not forget what this verse teaches us, God will always be ready to open his arms to pick us up and take us to his resting place for us.
To begin to look spiritually is vital to overcome the emotional crises that come to us, maybe we got there as a consequence of our attitudes and bad decisions, but God's love will never hesitate to save us.
No matter what kind of situation we are in, how hurt we may feel, or how we look, even if it seems that there will be no tomorrow for us, the Bible teaches us otherwise, no matter what you have lived, what you have done, if you choose to live from today for God, keeping His commandments, He promises to forgive us, receive us, love us and transform our lives.
Let us stop looking back and start living looking only to the one who can give us life to the full, to the one who is willing to love us unconditionally, to the one who promises to redeem us and make us new people, let us turn to the love that can save us.