It is very important to keep a record of events, thoughts, feelings, etc., on a daily basis. The book where this records are kept is known as Diary. The use of diary became popular in the 18th century and it has helped a lot of people in different ways.
The book called diary where records are kept can be lost or destroyed. This problem is solved by Daily Telos, a blockchain based diary. So, there is now a blockchain based diary called Daily Telos where you can keep your daily record of events, thoughts, feelings, etc.
For all participants of daily Telos, there is a chance to win some rewards at the end of the month if your entries are selected as one of the best entries for the month.
In this month of February, 2 Lollipop my Ethereum NFTs, one each to the best 2 Daily Telos diaries, based on substance, style and quality will be giving out to 2 winners.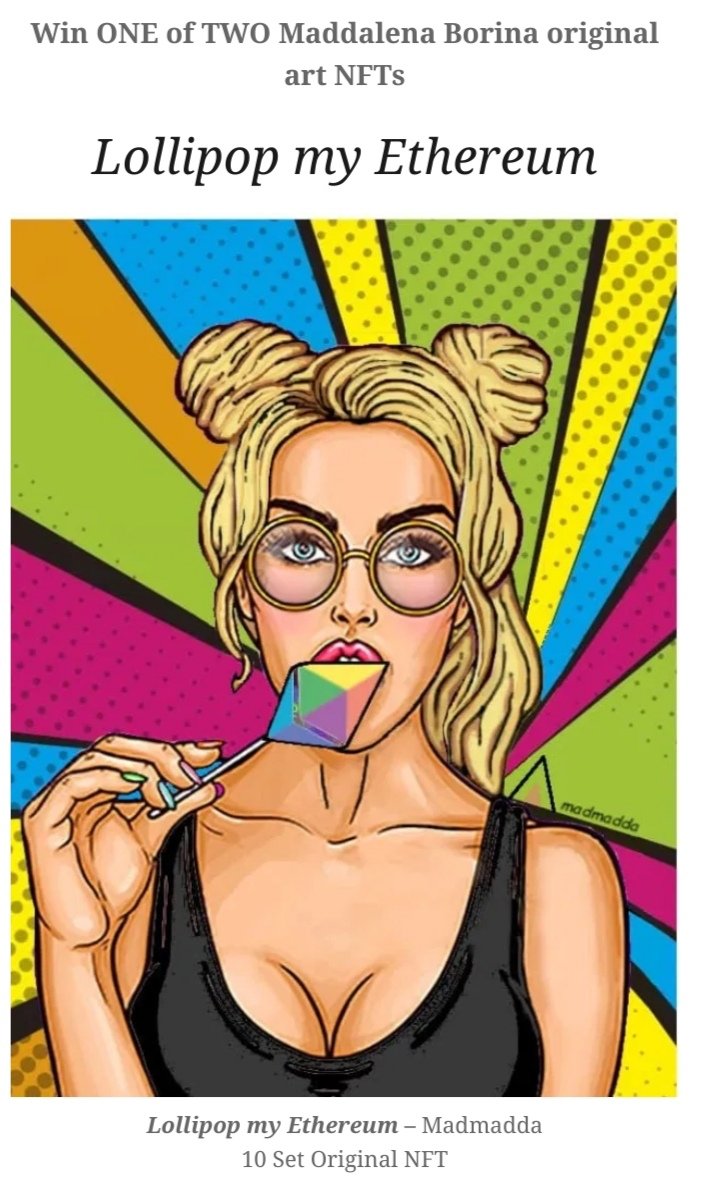 Source
Lollipop my Ethereum is perhaps the AreaX most successful selling digital art set to date – with all 10 selling out within hours.
I am happy to inform you all that I am one of the 7 winners for the month of January and we were all rewarded with 400 TLOS each.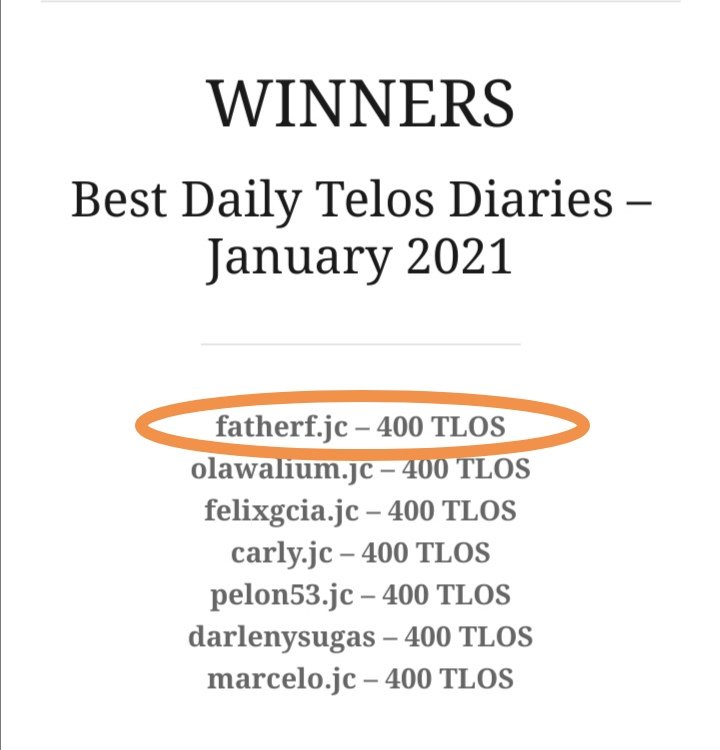 Below is the prove of the 400 TLOS received from the @goldsmith.money himself.
Check out the tutorial on how to participate in the Daily Telos here: https://steemit.com/hive-108514/@darlenys01/dailytelos-tutorial
Also visit the Landing page of Heartchurch at:
https://www.heart-church.org
To participate in Daily Telos, click on this link:
https://goldsmith.money/daily-telos/
To interact with people of like mind in Heartchurch and daily Telos community, join these telegram channels:
https://t.me/steemchurch_telegram
I want to specially thank @goldsmith.money for giving us this great too. I also thank him for the gift I received as one of the January winners.
Thanks for Dropping By !
Best regards
fatherfaith