The next day, the one after Preparation Day, the chief priests and the Pharisees went to Pilate. "Sir," they said, "we remember that while he was still alive that deceiver said, 'After three days I will rise again.' Matthew 27:62-63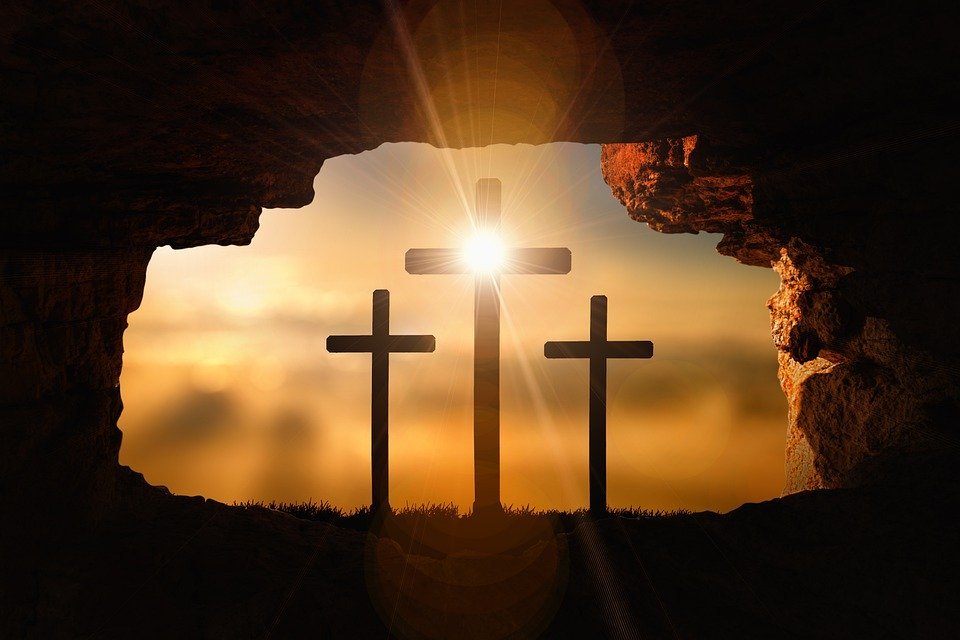 Image
Dear brothers and sisters in Christ
On Saturday the day after the crucifixion of our Lord Jesus Christ the Pharisees went to Pilates to comment on the promise of Him who would rise again on the third day. So Pilate ordered security in the grave to be strengthened.
As detailed in the scripture even the unbelieving Pharisees were scared and feared that the Lord would rise again, they did not believe in that promise but knew in advance from what was announced in the scriptures that this might happen.
Today we are looking forward to the coming of the Lord, so we must remain in an attitude of joyful waiting, asking God for his mercy and approaching Him with a humble heart to win His grace.
Today I ask Saturday of Glory to the Lord, source of Light and Holiness that he gives us the healing in these times of plague and disease and that the Light of his truth shine in our lives. I ask it in the Name of Jesus Christ Our Lord.
Amen

(es)
Apreciados hermanos y hermanas en Cristo
El sabado al dia siguiente de la crucificcion de nuestro Señor Jesus Cristo los fariseos se dirigieron a Pilates a comentarle sobre la promesa de El que resucitaria al tercer dia. Por lo que Pilatos ordeno se reforzara la seguridad en la tumba.
Tal como se detalla en la escritura aun los fariseos incredulos estaban asustados y temian que el Señor resucitara, ellos no creian en esa promesa pero sabian de antemano por lo anunciado en las escrituras de que eso era posible que sucediera.
Hoy nosotros estamos a la espectativa de la proxima venida del Señor por lo que debemos mantenernos en actitud de espera gozosa, pidiendo a Dios por su misericordia y acercarnos a El con corazon humilde para ganar Su gracia.
Pido hoy Sabado de Gloria al Señor, fuente de Luz y Santidad que nos de la sanidad en estos tiempos de peste y enfermedad y que la Luz de su verdad brille en nuestras vidas. Lo pido en el Nombre de Jesus Cristo Nuestro Señor.
Amen