Idioma Español
Mis queridos hermanos que este hermoso dia sea de bendición para todos, y sobre todo tengamos mucho ánimo, entusiasmo y buena vibra para hacer de este día el mejor.
Al amanecer suelo despertar y agradecer a Dios y mis hermanos le confieso que unos de los momentos en que hago una pausa en mi vida y se la dedico a Dios es el momento en que tomo mi café, cada instante o momento de nuestras vidas es bueno para dedicarlo a Dios, al ducharnos, trabajando, a la hora del té, mientras caminamos, es decir cualquier momento es bueno para orar y hablar con Dios.
Muchas veces nos sentimos tristes, pero hermanos, siempre debemos tratar de mantener nuestra alegría y felicidad ante todas las cosas maravillosas que Dios nos ha dado y para esos días en los que amanecimos un poco triste el orar y hablar con Dios mientras tomamos el café nos cambiará el día.
Dios es nuestro primer objetivo en nuestros corazones, al orar cada instante gozaremos del amor de Dios, recordemos que Dios nos quiere felices y con este amor ayudaremos a los demás. Vive con alegría porque así quiere Cristo que vivamos para siempre.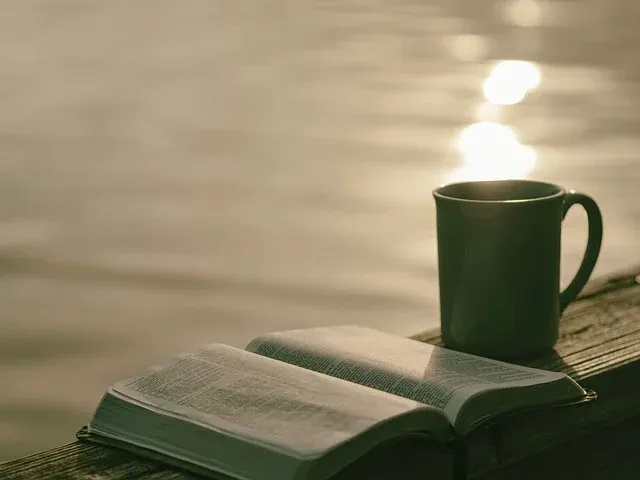 Idioma Inglés
My dear brothers may this beautiful day be a blessing to everyone, and above all let's have a lot of encouragement, enthusiasm and good vibes to make this day the best.
At dawn I usually wake up and thank God and my brothers I confess that one of the moments when I pause in my life and dedicate it to God is the time I have my coffee, every moment or moment of our lives is good to dedicate it to God, when we shower, working, at the time of tea, as we walk, that is, any moment is good to pray and talk to God.
Many times we feel sad, but brothers, we should always try to keep our joy and happiness before all the wonderful things that God has given us and for those days when we woke up a little sad praying and talking to God as we take coffee will change our day.
God is our first goal in our hearts, in praying every moment we will enjoy the love of God, remember that God loves us happily and with this love we will help others. Live with joy because that's how Christ wants us to live forever.