The words translated trust in the Bible literally mean a bold, confident, sure security or a room based on that security. Trust is not exactly the same as faith which is the gift of God, rather, trusting is what we do because of the faith we have been given.
Isaiah 26:1-3
Listen to them singing! In that day the whole land of Judah will sing this song: "Our city is strong! We are surrounded by the walls of his salvation!"
2 Open the gates to everyone, for all may enter in who love the Lord.
3 He will keep in perfect peace all those who trust in him, whose thoughts turn often to the Lord!
Trust is believing in the promises of God in all circumstances, even in those when the evidence seems to be the contrary. The practical consequence of faith in God is trust, which we prove by living out our full acceptance of God's promises day by day.
It is by this trust that we are promised peace as it is written in our opening scripture. Friend, God is dependable and reliable, He's able to do what He promise, you can trust in Him.
Trust in the Lord with all your heart and lean not on your own understanding.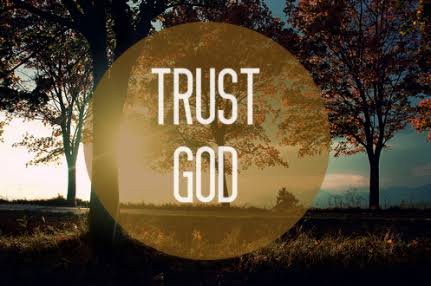 Image source