One of the reasons the devil was so desperate to destroy our first parents, Adam and Eve in the book of Genesis was the fact that there were two of them.
Matthew 18:19
"I also tell you this--if two of you agree down here on earth concerning anything you ask for, my Father in heaven will do it for you.
It states that where two of you agree concerning a situation it shall be so meaning that together a couple can destroy the works of the enemy in their lives, home, and the community.
Every couple must therefore take advantage of the synergy to operate in the spiritual realm.
The Bible says one shall chase a thousand, and two shall chase ten thousand. This mathematics is a mystery. As a couple, for effectiveness of their prayers, victory and happiness in their home, they must be in one Accord for this synergy to work for them by settling any dispute before going to bed or their prayers time.
Jesus said if you are at the altar and you remember that your brother offends you, leave the gift at the altar, go and settle with him first. As they do this, they will discover that every mountain will be levelled. In times of trial they will support each other to victory.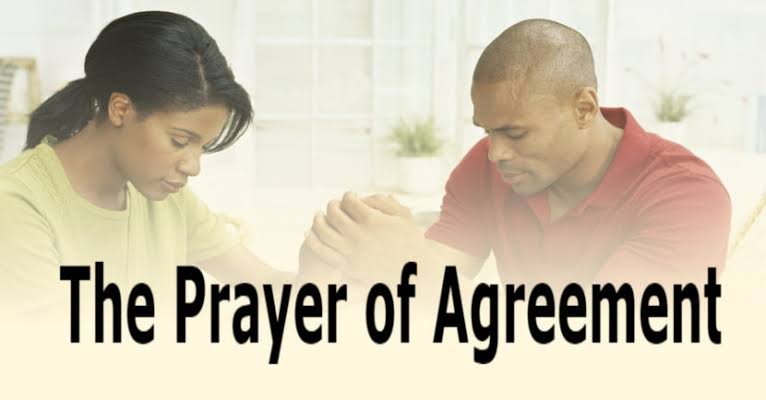 Image source