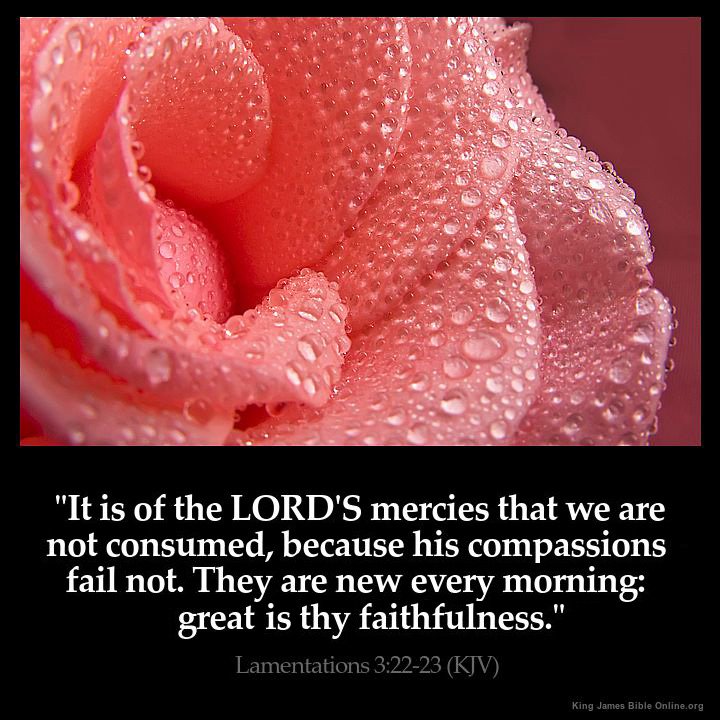 IMAGE CREDIT: www.kingjamesbibleonline.org
IT IS OF THE LORD'S MERCIES THAT WE ARE NOT CONSUMED.
God has every aspect of your life covered by His faithfulness.
"it is of the LORD's mercies that we are not consumed, because His compassions fail not. They are new every morning: great is Thy faithfulness. The LORD is my portion, saith my soul; therefore will I hope in Him? (Lamentations 3:21-23).
You have not been saved to starve, you have not been saved to languish; you are saved and covered on every side by the faithfulness of God. this is to the effect that you stand in life before God and man; perfect and entire, wanting nothing. This is your portion in God and it should form the very frame work of your hope in Him.
With God, there is no aspect of your being that is meant to suffer. Scriptures affirm – "Beloved, I wish above all things that thou mayest prosper and be in health, even as thy soul prospereth" (3 John 1,2). With God; there is no variableness neither is there any shadow of turning. The power of God that can take care of any particular aspect of your being is able to take care of every other aspect.
Man is a tripartite being, he is a spirit; he has a soul and he lives in a body. The prosperity of your soul and body matters to God as much as the prosperity of your spirit. His divine welfare package for your life covers every aspect of your being. Naaman the captain of the Syrian army had so much going for him: he was a great man, through whom Syria subdued a lot of enemy nations, but he was a leper.
This is not in consonance with the agenda of God for your life: God does not expect you to be sound spiritually but materially or mentally bankrupt. God works to subdue and remove every "but" of abnormality seeking to rear its ugly head in your life, to the effect that you stand complete in the victory He brings.
Jesus did not die for the fun of it. When He hung on that old rugged cross and cried – "It is finished"; He meant to say that every aspect of your life has been effectively taken care of by the sacrifice He made. It was full atonement and you cannot afford to have any aspect of your life jeopardized by the devil.
Jesus is not at the right hand of God the Father for the fun of it. He is not sitting there as a mere figure head; no Sir! He is there to ensure that you get everything that He died for. He is there to ensure you enjoy full salvation, because it was full atonement. Away with the lies of the enemy; every aspect of your being is meant to bear the testimony of a divinely accomplished work: "it's every side with God"!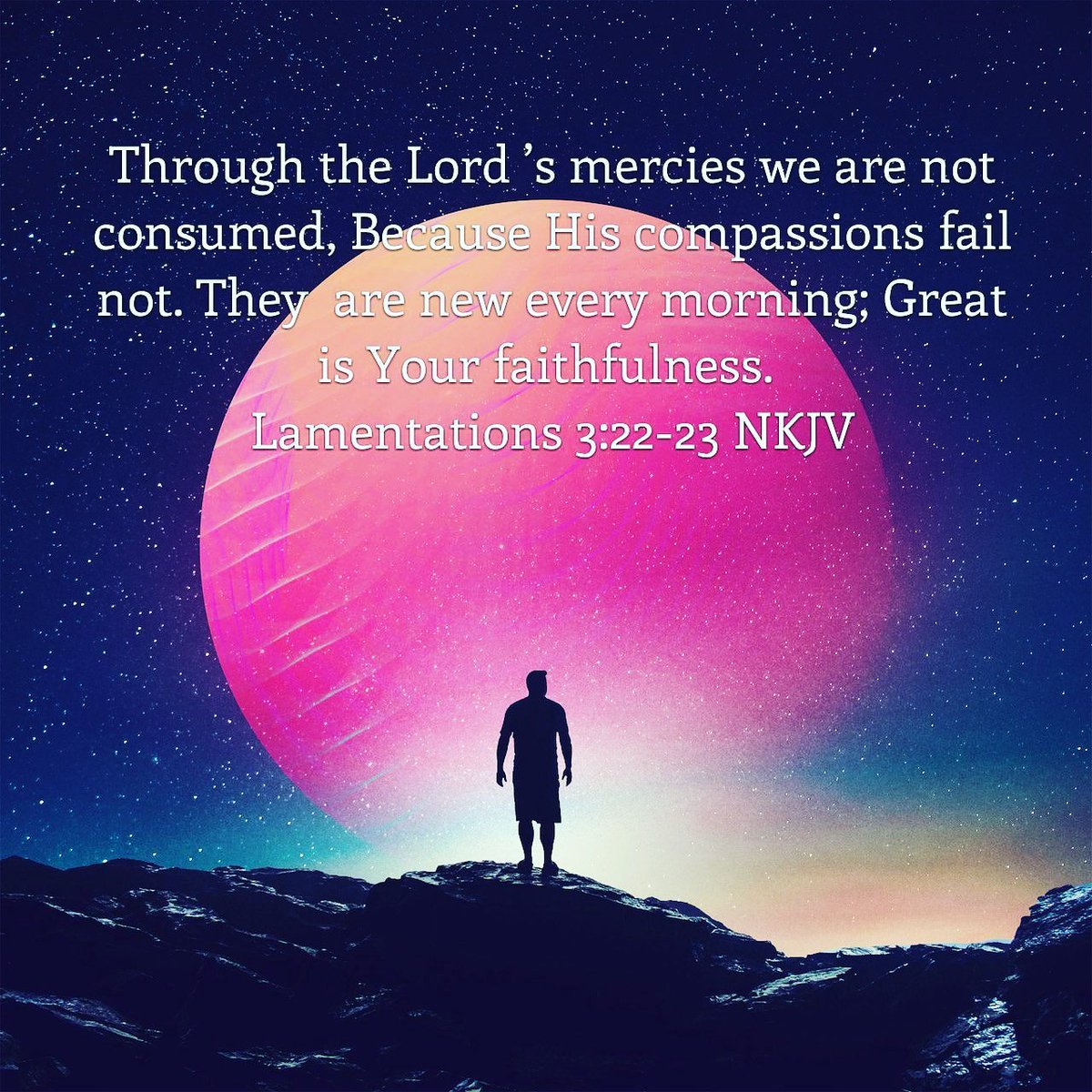 IMAGE CREDIT: pbs.twimg.com