Feliz y bendecido domingo para todos aquellos que hacen vida en esta comunidad trayendo día a día palabras de amor y bendiciones para restaura y alegrar a todos aquellos que en estos tiempos buscan consuelo en la palabra de nuestro Dios quien así mismo dejo establecidas las promesas de nuestra herencia en Jesucristo para que podamos tener alegría y paz mediante la confianza que nos brinda la fe que hemos depositado en nuestro Dios y la esperanza a la cual hemos sido llamados.
He notado durante toda la vida como los seres humanos tenemos una naturaleza emocionalita, si escribimos nuestra vida en un libro encontraremos muchos momentos tristes y muchos momentos alegres pero si miras los sentimientos y emociones de alguien están más sujetos a los momentos presentes, un pasado por muy doloroso que sea el tiempo parece opacarlo de nuestra memoria y luego en un futuro lejano puede haber un momento de felicidad, tanto que sonreímos y nos alegramos como si nunca hubiéramos sufrido algún mal. Lo mismo es cierto si lo aplicamos de forma inversa, pueden haber muchos momentos felices en nuestra vida pero basta que en un momento presente las cosas salgan mal para empañar nuestros días con tanta tristeza como si nunca hubiéramos tenido razones para estar felices, es en esos momentos donde nos centramos solo en el presente e incluso algunos llegan a cuestionar si de verdad Dios les ama o se olvidó de ellos, si te ha pasado no sientas vergüenza, es algo muy común y sucede porque somos víctimas del olvido, porque durante toda nuestra vida e incluso antes de ella Dios ha mostrado su amor para con nosotros de muchas formas y en muchas maneras pero nos dejamos cegar por un instante del presente, es por eso que quiero resaltar hoy como Dios ha tenido cuidado de nosotros y como nosotros ignoramos esos detalles tan importantes.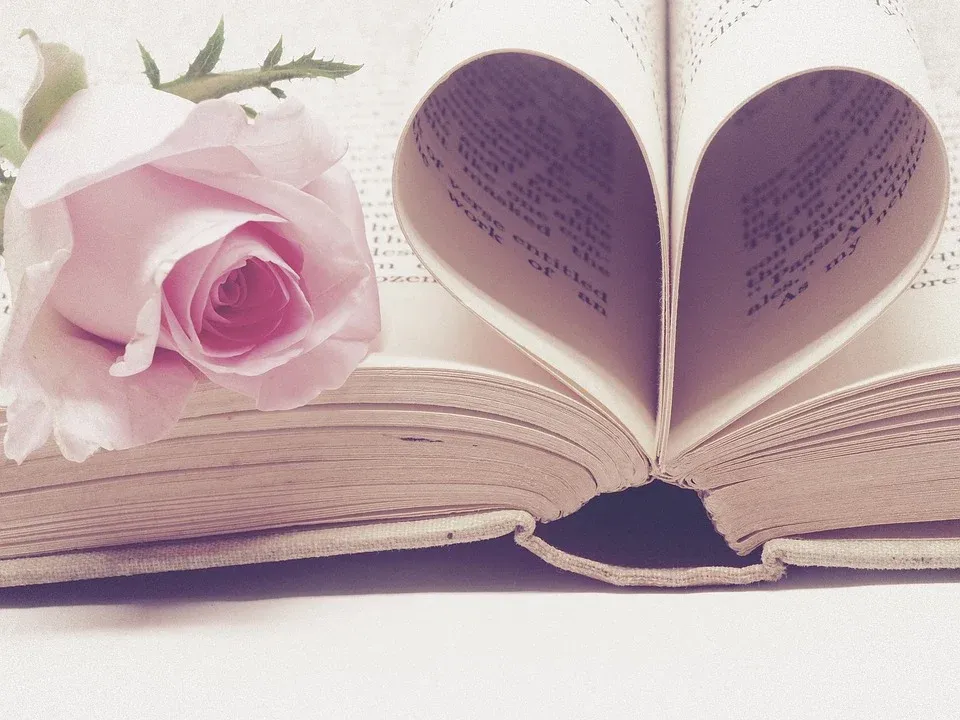 JessBaileyDesign - Pixabay
LA CREACION
El mayor testimonio lo encontramos en la creación, Cuando leemos el primer capítulo del libro de Génesis encontramos a Dios creando muchas cosas buenas, acondicionando un ambiente, perfeccionando todo a tal punto que incluso con tanta tecnología los científicos de hoy pueden sorprenderse del nivel de detalle que tiene la creación, las condiciones para la vida son tales que si se altera un valor se pierden estas condiciones. Luego que Dios creo todas las cosas con el poder de Su Palabra y se aseguró que todo lo que había hecho era bueno en gran manera, mira que desde antes de formarnos muestra su amor para con nosotros pues se aseguró que todo fuese bueno antes de crearnos para que al venir nosotros Él nos ofreciera un hogar perfecto.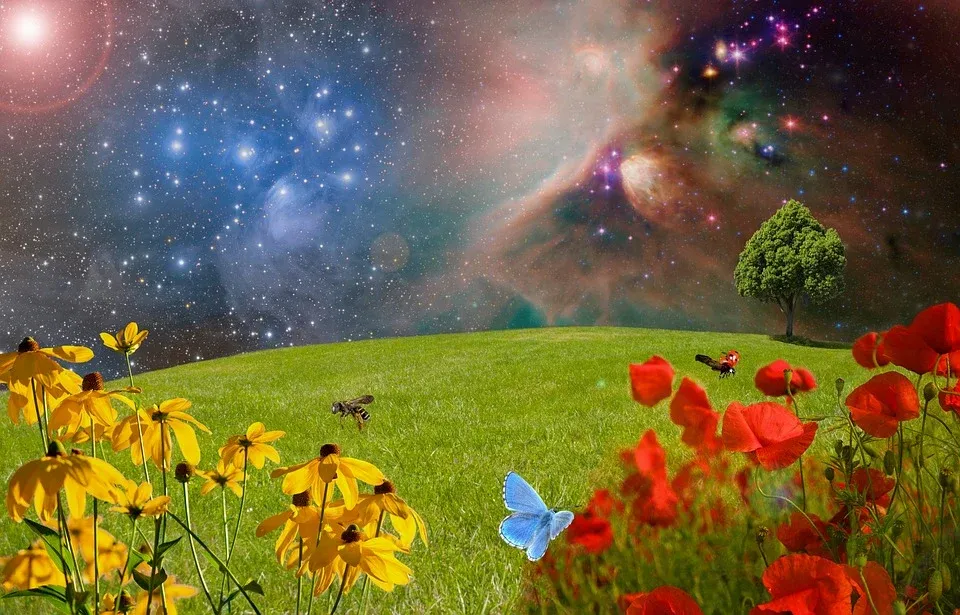 spirit111 - Pixabay
Entonces con sus propias manos nos formó a nosotros, pero no nos dio cualquier forma, nos hizo parecidos a Él, imagina la emoción de aquel creador que hace una obra semejante a sí mismo y con su misma figura. Cada detalle en nosotros lo hizo con amor y todo lo que podemos ver lo hizo para nosotros y digo esto con fundamento porque la Biblia luego nos enseña que todo es nuestro (1 Corintios 3:21-23). Pero entonces luego de Dios haber creado al ser humano lo puso como señor de todo aquello que había hecho porque no nos hizo para sufrir sino para reinar, desde el principio este fue su plan y ahora nos ha constituido reyes y sacerdotes en Jesucristo por eso nuestro Rey Jesucristo es Rey de reyes y Señor de señores, de manera que si él es tu Rey y tu Señor entonces tu eres también un rey y señor pero ese es otro tema, volvamos al punto en cuestión. Cuando el ser humano corrompió aquello que se le fue confiado vaya al Génesis con una lupa y mire lo que Dios hizo; maldijo la serpiente, declaro males contra la mujer, pero cuando llego hasta Adam no puedo proclamar un mal directo contra él, sin embargo maldijo la tierra en su lugar y luego descargo su ira en un animal (sino de donde salieron las pieles con que los vistió) dando a entender que otro seria el que llevaría el castigo que nosotros merecíamos por nuestros pecados (esto es a saber, Jesucristo), a pesar de nuestra desobediencia (porque no solo fue Adam, hoy en día todos hemos sido desobedientes a Dios) a pesar de la maldad de los hombres en el tiempo de Noé, Dios no nos extinguió de la faz de la tierra sino que estableció un plan para redimirnos.


blende12 - Pixabay
En su debido momento hizo el acto de amor más grande que se haya hecho en la historia de todos los universos, entrego a su único, todopoderoso, santo, soberano y perfecto hijo para que muriese en lugar de aquellos enemigos desobedientes, rebeldes, malvados, pecadores, viles, llenos de toda clase de males (esto es a saber, tu y yo), y no solo para redimirnos y reconciliarnos con El, además nos ha adoptado como hijos suyos dándonos también su Santo Espíritu, la herencia celestial y las promesas de ser como Jesucristo en todo estando siempre con el cómo lo está una esposa con su esposo.


geralt - Pixabay
Estas son solo algunos de los hechos globales que nos dicen la magnitud del amor de Dios por nosotros, estoy seguro que a nivel personal sobrarían las cosas que me podrías contar en las que Dios ha sido bueno y amoroso contigo. Entonces no dejes que un momento en el tiempo en el que has sufrido haga que olvides cuanto Dios te ama y la esperanza que ha dado para los que le aman y confían en El.
¿Qué podemos decir acerca de cosas tan maravillosas como estas? Si Dios está a favor de nosotros, ¿quién podrá ponerse en nuestra contra? Si Dios no se guardó ni a su propio Hijo, sino que lo entregó por todos nosotros, ¿no nos dará también todo lo demás? ¿Quién se atreve a acusarnos a nosotros, a quienes Dios ha elegido para sí? Nadie, porque Dios mismo nos puso en la relación correcta con él. Entonces, ¿quién nos condenará? Nadie, porque Cristo Jesús murió por nosotros y resucitó por nosotros, y está sentado en el lugar de honor, a la derecha de Dios, e intercede por nosotros. ¿Acaso hay algo que pueda separarnos del amor de Cristo? ¿Será que él ya no nos ama si tenemos problemas o aflicciones, si somos perseguidos o pasamos hambre o estamos en la miseria o en peligro o bajo amenaza de muerte? (Como dicen las Escrituras: «Por tu causa nos matan cada día; nos tratan como a ovejas en el matadero»). Claro que no, a pesar de todas estas cosas, nuestra victoria es absoluta por medio de Cristo, quien nos amó. Y estoy convencido de que nada podrá jamás separarnos del amor de Dios. Ni la muerte ni la vida, ni ángeles ni demonios, ni nuestros temores de hoy ni nuestras preocupaciones de mañana. Ni siquiera los poderes del infierno pueden separarnos del amor de Dios. Ningún poder en las alturas ni en las profundidades, de hecho, nada en toda la creación podrá jamás separarnos del amor de Dios, que está revelado en Cristo Jesús nuestro Señor. Romanos 8:31-39.
ENGLISH
Happy and blessed Sunday to all those who make life in this community bringing day by day words of love and blessings to restore and rejoice all those who in these times seek comfort in the word of our God who likewise left established the promises of our inheritance in Jesus Christ so that we can have joy and peace through the confidence that gives us the faith we have placed in our God and the hope to which we have been called.
I have noticed throughout life how human beings have an emotional nature, if we write our life in a book we will find many sad moments and many happy moments but if you look at someone's feelings and emotions they are more subject to the present moments, a past no matter how painful it is time seems to overshadow it from our memory and then in the distant future there may be a moment of happiness, so much so that we smile and rejoice as if we had never suffered any evil. The same is true if we apply it in reverse, there may be many happy moments in our life but it is enough that in a present moment things go wrong to tarnish our days with so much sadness as if we had never had reasons to be happy, it is in those moments where we focus only on the present and some even come to question whether God really loves them or forgot about them, if it has happened to you do not feel ashamed, it is something very common and it happens because we are victims of forgetfulness, because during all our life and even before it God has shown his love for us in many ways and in many ways but we let ourselves be blinded by an instant of the present, that is why I want to highlight today how God has taken care of us and how we ignore those important details.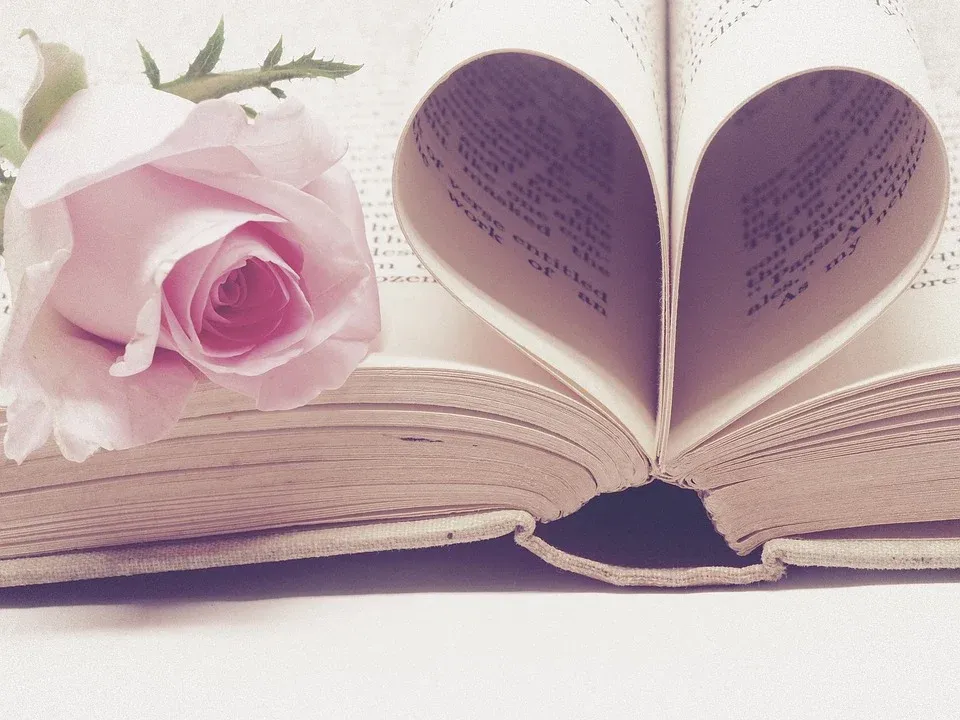 JessBaileyDesign - Pixabay
CREATION
The greatest testimony we find in creation, When we read the first chapter of the book of Genesis we find God creating many good things, conditioning an environment, perfecting everything to such an extent that even with so much technology scientists today can be surprised at the level of detail that has the creation, the conditions for life are such that if one value is altered these conditions are lost. After God created all things with the power of His Word and made sure that all that He had made was good in a great way, see that from before He formed us He shows His love for us because He made sure that everything was good before He created us so that when we came He would offer us a perfect home.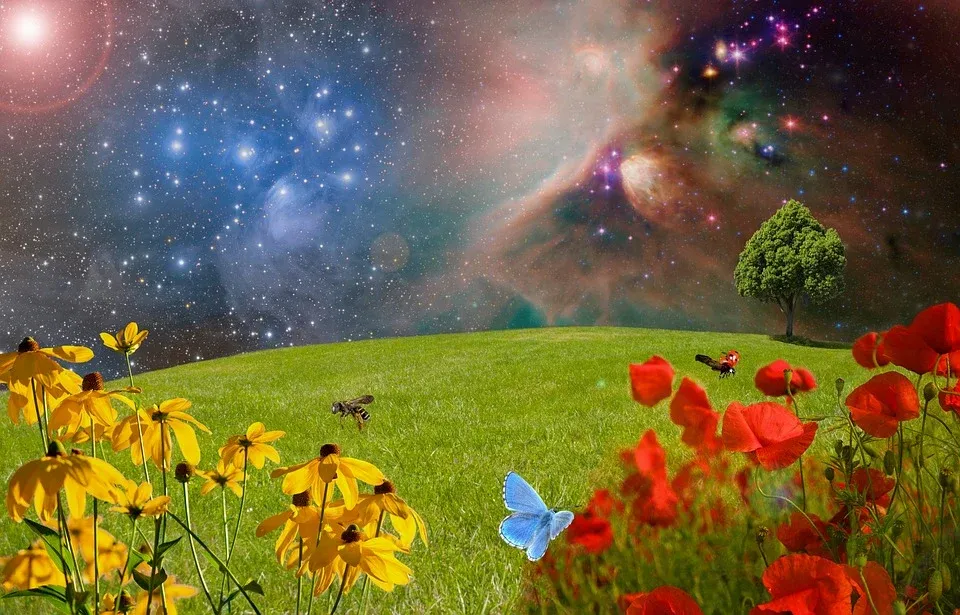 spirit111 - Pixabay
Then with His own hands He formed us, but He did not give us just any shape, He made us like Himself, imagine the emotion of that creator who makes a work similar to Himself and with His own figure. Every detail in us He made with love and everything we can see He made for us and I say this with foundation because the Bible then teaches us that everything is ours (1 Corinthians 3:21-23). But then after God created the human being he put him as lord of all that he had made because he did not make us to suffer but to reign, from the beginning this was his plan and now he has constituted us kings and priests in Jesus Christ that is why our King Jesus Christ is King of kings and Lord of lords, so if he is your King and your Lord then you are also a king and lord but that is another topic, let us return to the point in question. When man corrupted that which was entrusted to him go to Genesis with a magnifying glass and see what God did; He cursed the serpent, declared evil against the woman, but when he got to Adam he could not proclaim a direct evil against him, however he cursed the earth in his place and then unloaded his wrath on an animal (but where did the skins with which he dressed them come from) implying that another would be the one to bear the punishment that we deserved for our sins (that is to say, Jesus Christ), in spite of our disobedience, Jesus Christ), in spite of our disobedience (because it was not only Adam, today we have all been disobedient to God) in spite of the wickedness of men in the time of Noah, God did not extinguish us from the face of the earth but established a plan to redeem us.


blende12 - Pixabay
In due time He made the greatest act of love ever made in the history of all the universes, He gave His only, almighty, holy, sovereign and perfect Son to die in the place of those disobedient, rebellious, wicked, sinful, vile enemies, full of all kinds of evil (that is, you and me), and not only to redeem us and reconcile us to Himself, but also to adopt us as His children by giving us also His Holy Spirit, the heavenly inheritance and the promises to be like Jesus Christ in all things, always being with Him as a bride is with her husband.


geralt - Pixabay
These are just a few of the global facts that tell us the magnitude of God's love for us, I'm sure on a personal level there would be plenty of things you could tell me where God has been good and loving to you. So don't let a moment in time when you have suffered make you forget how much God loves you and the hope He has given for those who love and trust Him.
what can we say about such wonderful things as these? If God is for us, who can stand against us? If God did not keep back even his own Son, but gave him up for us all, will he not also give us everything else? Who dares to accuse us, whom God has chosen for himself? No one, because God himself put us in the right relationship with him. Who, then, will condemn us? No one, because Christ Jesus died for us and rose again for us, and sits in the place of honor at the right hand of God and intercedes for us. Is there anything that can separate us from the love of Christ? Does he no longer love us if we have problems or afflictions, if we are persecuted or starved or in misery or in danger or under threat of death? (As the Scriptures say: "For your sake they kill us daily; they treat us like sheep for the slaughter"). Of course not, in spite of all these things, our victory is absolute through Christ, who loved us. And I am convinced that nothing can ever separate us from the love of God. Neither death nor life, neither angels nor demons, neither our fears of today nor our worries of tomorrow. Not even the powers of hell can separate us from the love of God. No power in the highest or in the deepest, indeed, nothing in all creation can ever separate us from the love of God, which is revealed in Christ Jesus our Lord. Romans 8:31-39.