SPANISH


Alcanzar las cosas que anhelamos es una de las mayores satisfacciones del ser humano, enfocarnos en ello nos trae los motivos y la fuerza necesaria para llevarlo acabó y para luchar cada día, sentirnos motivados nos ayuda muchísimo cuando tenemos tareas por realizar, hace que nos sintamos enérgicos y con muchas ganas de enfrentar lo que sea por alcanzar esa meta.
Pero que sucede cuando el desaliento llega a nuestras vidas, cuando no tenemos ánimos de nada, cuando la musa se nos ha ido por completo, aquí es donde enfrentamos un verdadero reto, pues cuando solo has actuado por motivación y no por convicción, todo lo que pudiste lograr hasta ese momento se va por la borda, es entonces cuando vienen las frustraciones, los golpes de pecho, los cambios de vida, las tristezas y las desilusiones.
Por eso no es suficiente solo con motivarnos a hacer algo porque el día que está falte todo estará perdido, no quiero que pienses que la motivación es mala no al contrario, es un ingrediente necesario para alcanzar grandes cosas. Pero no basta asoló con estar motivados, hay que acompañar esa motivación con acción, esfuerzo, constancia y sobre todo disciplina.
Eso que necesitamos tener además de la motivación se llama disciplina, esto será lo que nos levante cuando estemos caídos y desanimados, la disciplina. Cuando galle lo demás, cuando no haya ganas ni ánimos, ser disciplinados nos hará continuar ese camino al propósito, esto es lo que te permitirá ser un valiente, un esforzado, esto es lo que Dios verá en ti, y te premiará por ello.
Cuando las emociones juegan una mala pasada, está el resto de nuestros valores actuando a favor de aquello que soñamos, por eso es importante no desenfocarnos, no dejar de actuar en favor de aquello que queremos a pesar de que todo vaya contrario a lo que deseamos.
Hoy te invito a ser disciplinado en toda tarea que ayude a alcanzar tu meta, por más sencilla que parezca no rompas las rutinas que te llevarán a esa meta, esfuérzate cada día, se constante y aunque no sientas ganas de hacerlo, la disciplina te llevará a ejecutarlo.
La disciplina siempre te llevara a terminar las tareas que te harán vivir exitosamente.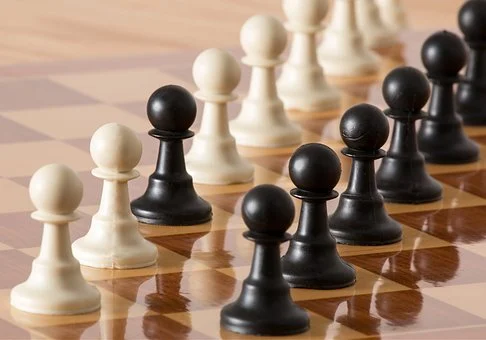 Pixabay
---
ENGLISH
Achieving the things we long for is one of the greatest satisfactions of the human being, focusing on it brings us the reasons and the necessary strength to carry it out and to fight every day, feeling motivated helps us a lot when we have tasks to do, it makes us feel energetic and eager to face whatever it takes to achieve that goal.
But what happens when discouragement comes into our lives, when we are not in the mood for anything, when the muse is completely gone, this is where we face a real challenge, because when you have only acted out of motivation and not out of conviction, everything that you could achieve up to that moment goes overboard, that's when frustrations, chest blows, life changes, sadness and disappointments come.
That is why it is not enough just to motivate ourselves to do something because the day it is missing everything will be lost, I do not want you to think that motivation is bad, not the other way around, it is a necessary ingredient to achieve great things. But it is not enough to be motivated, you have to accompany that motivation with action, effort, perseverance and above all discipline.
What we need to have in addition to motivation is called discipline, this will be what lifts us up when we are down and discouraged, discipline. When the rest prevails, when there is no desire or courage, being disciplined will make us continue that path of purpose, this is what will allow you to be brave, an effortless, this is what God will see in you, and will reward you for it.
When emotions play a trick, the rest of our values ​​are acting in favor of what we dream of, that is why it is important not to blur ourselves, not to stop acting in favor of what we want despite the fact that everything goes contrary to what we want .
Today I invite you to be disciplined in any task that helps you achieve your goal, no matter how simple it may seem, do not break the routines that will lead you to that goal, make an effort every day, be constant and even if you don't feel like doing it, discipline will take you a run it.
Discipline will always lead you to finish the tasks that will make you live successfully.
---