Lamentations 3:25 "The Lord is good to those who wait for him, to the soul that seeks him."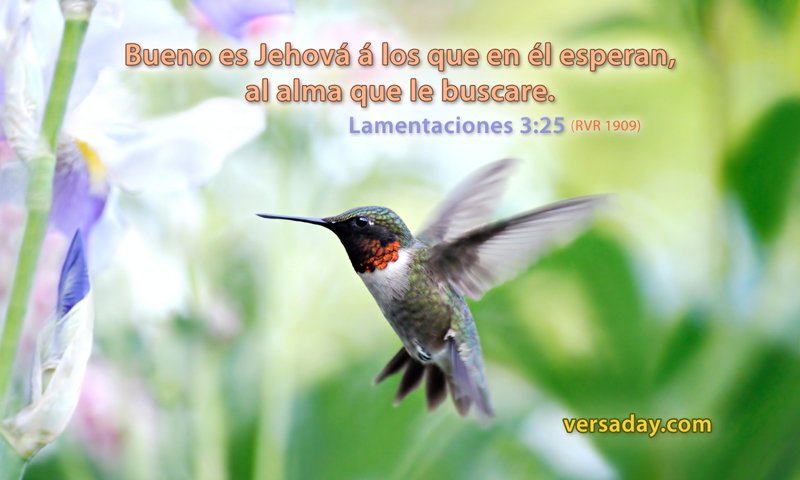 Imagen source
Waiting on God does not mean that we sit idly by waiting for the Lord to act on our behalf.
Instead of crossing our arms, those of us who wait for him praise and adore him, seek his ways, pray and obey what the Lord commands us to do. We ask, seek and knock on the door wisely, with faith and confidence that God will do as He has promised.
God is very good His nature is to be kind, especially with all those who decide to put their trust in Him, waiting for the Lord to act.
Although there are times when we cannot perceive the goodness of God in our favor, and the sufferings try to disorient us and steal the peace of those who are facing the storms of life. When this happens it is precisely that we must maintain hope and trust God. Problems, afflictions and fears cannot disturb the faith of those who hope in God and in his goodness and place all their hope in him.
We should not trust the circumstances or our feelings, since the heart deceives, situations change and even we change, only God remains faithful eternally.
The best we can do is put all our trust in God.
The word says that God is good for those who seek him and believe in him, we must put to the test and believe in the goodness of God, even in difficult times, even if we are sad and fail to understand that he is by our side.
God is good He brings help and relief to afflicted hearts, the Lord never abandons those who wait for Him.
Dio is good today, tomorrow and always.
God is good all the time.