Psalm 91:15 "He will call on me, and I will answer him; with him I will be in anguish; I will deliver him and glorify him ".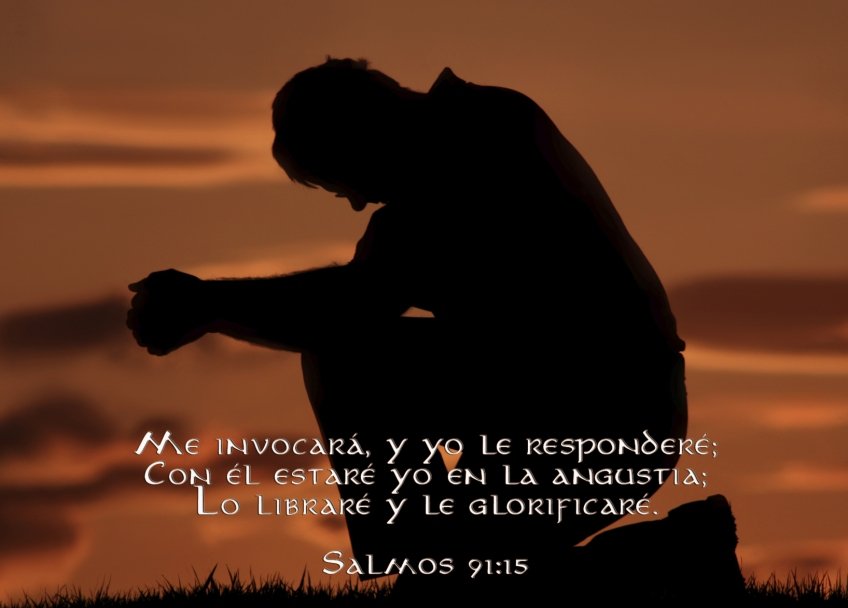 Imagen source
When we place all our trust in the Lord and entrust to him, all our ways God promises to respond to us in the moment in which we invoke him and also tells us that he will remain with us in moments of anguish and in passing he will deliver and glorify us.
The Lord promises to take care of us always and for this he even uses his angels so that they are close to us, guarded in all our ways.
Through prayer we can connect our needs to God's provision. Through prayer we bring our emptiness before his love and endless supply, and we ask him to satisfy us.
Our lacks or needs are never compared to their abundance. The Lord promises to take full responsibility for our needs as long as we obey Him. In addition to taking responsibility for all our material and spiritual needs, he also promises to satisfy us with long life and show us his salvation.
But as children of God if we want to enjoy his care, we must be obedient and place our love in him, and in this way the Lord will lift us up, having known his name.
When we are obedient to the word of the Lord and we ask him to satisfy any need, we just have to invoke him and the Lord promises to answer us, in whatever circumstance we are living, especially in times of anguish.
God takes care of all of us and is our provider because he is the almighty God and loves us.