Although I am the mother of three children and I do not have an economic income for sustenance, I have the great conviction that my God meets my needs. I can assure you that up to the present I have seen the hand of God for daily sustenance and I can say with all confidence, "Jehovah is my shepherd and I will lack nothing."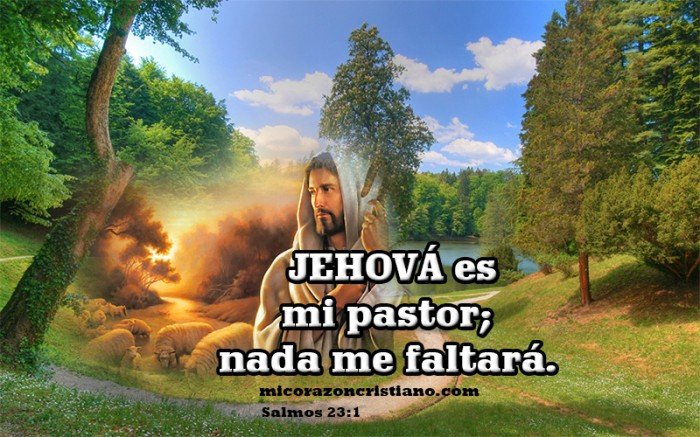 Imagen source
1Jehovah is my shepherd; I will lack nothing. 2 In places of delicate pastures it will make me rest; Beside still waters will shepherd me. 3 It will comfort my soul; He will guide me through paths of justice for the love of his name.
Psalms 23: 1-3 New King James Version (NKJV)
My God has been an excellent shepherd in my life, he has taken care of my house, my family, he has given shelter and protection to my children. Although the current situation in my country is a complete disaster, I have seen how my heavenly Father has provided me with food. I have seen his hand provide in the middle of all this desert in which the Venezuelan family lives. I can testify of many wonders of God supplying in my life, touching the hearts of many people to help me and opening doors for a specific job. I have no regrets despite what we have had to live. God protects the widow, orphan and all those who seek him from the heart. God is my pastor who meets my needs.
I continually see his hand providing food, health and personal protection. God is a friend, a Father and a wonderful shepherd, do not change him for any vanity in this world.