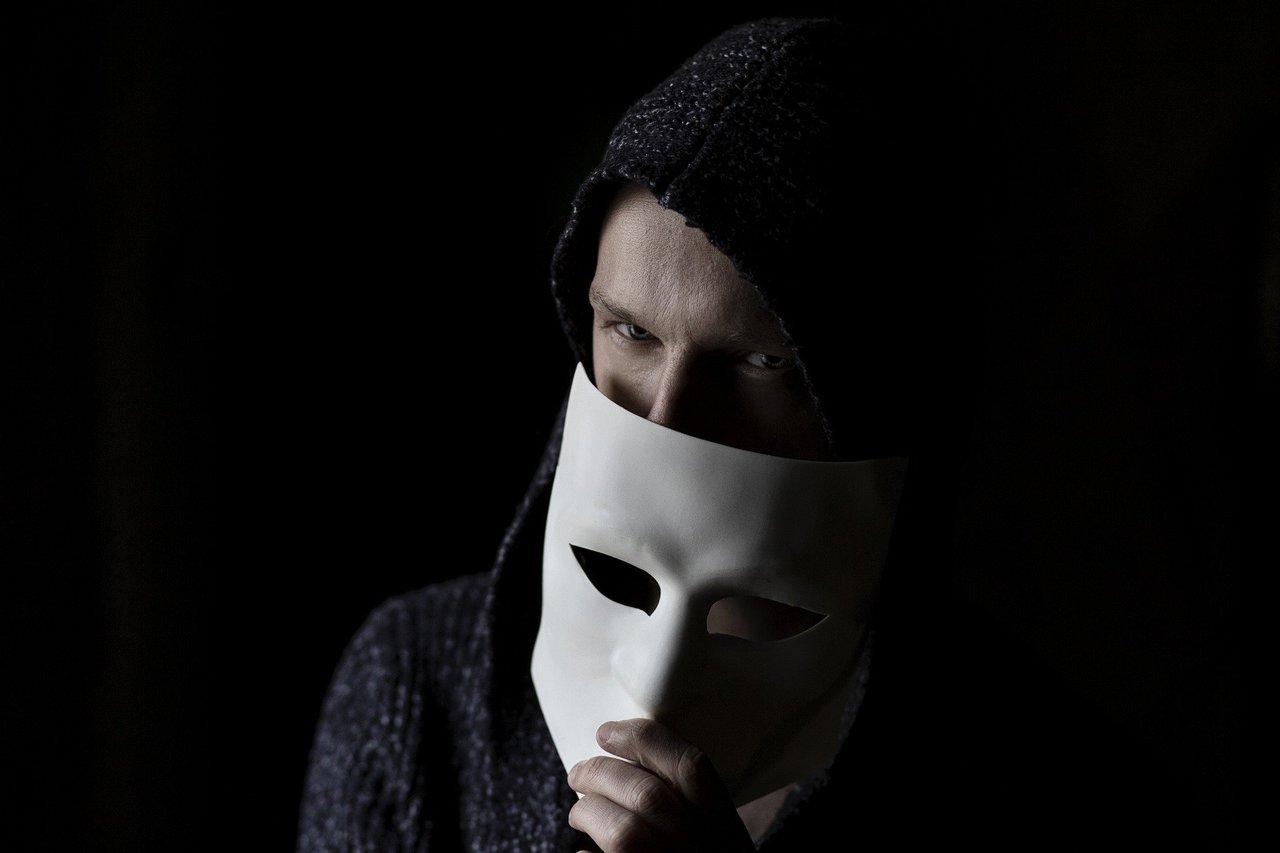 Imagen de Sammy-Williams en Pixabay
Efesios 4, 14-15)
14 Entonces no seremos ya niños zarandeados y llevados por cualquier viento de doctrina o invento de personas astutas, expertas en el arte de engañar. 15 Por el contrario, estaremos en la verdad y el amor, e iremos creciendo cada vez más para alcanzar a aquel que es la cabeza, Cristo.
Cuántos hoy día son apartados de Dios por cosas como la moda, la industria cultural, ideologías, dinero, poder, corrientes hedonistas, adivinos, etc... No son pocas las personas que quedan atrapadas en propuestas engañosas, en propuestas que las apartan de la vida en Cristo que es verdadera felicidad. Hoy la lucha para el cristiano es feroz, queramos aceptarlo o no, en un mundo mediatizado e interconectado, todas estas cosas mencionadas al principio van a influir en mayor o menor medida en la vida, en el pensamiento y en la conducta de cada individuo. Depende de la fuerza de voluntad de cada quien y del grado de madurez y de conocimiento alcanzado en la fe en Cristo, resistir y no dejarse timar por propuestas engañosas que sólo llevan a la infelicidad, a la decepción, al desánimo y a la muerte espiritual y física.
Necesario es resistir a aquellas cosas que nos alejen de Dios. Estamos llamados a rechazar las tentaciones de este mundo, hemos sido llamados a la santidad (1 Pedro 1, 16). El mundo actual está repleto de propuestas engañosas, algunas de ellas, con el claro propósito de alejarnos de Dios, otras por ejemplo, con el fin de hacernos esclavos del consumo y del dinero, haciéndonos creer que la felicidad y la plenitud de la existencia se haya en el "poseer", en la riqueza material. ¿Eres de los que cree que la felicidad es del tamaño del bolsillo? ¡Qué desdichado serías sí te llegara a faltar el dinero! Si pones tu confianza en Dios, para Quien todo es posible (Lc 18, 27), aunque tu bolsillo esté vacío y camines por desiertos, Él guardará tu corazón y tus pensamientos, y te hará gozar de una paz inquebrantable que sobrepasa todo entendimiento (Filipenses 4, 7). El que fija como centro de su vida al dinero y/o las pasiones, tarde o temprano se perderá y/o terminará por experimentar algún grado de "vacío existencial", es decir, el sin sentido de la propia existencia. Lo trascendental da sentido pleno a la propia vida, en Cristo encontraremos el amor, la verdad y la esperanza que proporciona sentido pleno a nuestra existencia.
No te dejes engañar "Entrad por la puerta estrecha; porque ancha es la puerta, y espacioso el camino que lleva a la perdición, y muchos son los que entran por ella; 14 porque estrecha es la puerta, y angosto el camino que lleva a la vida, y pocos son los que la hallan."(Mateo 7, 13-14) Cristo es la puerta que conduce a la plenitud (Jn 10, 9), Él es el camino, la verdad y la vida (Jn 14, 6), síguelo confiadamente, en Él no hallarás engaño alguno.
Que el Espíritu Santo nos conceda la gracia del don de discernimiento para que seamos siempre capaces de distinguir entre lo que es doctrina verdadera y lo que es doctrina falsa, entre lo que viene del Espíritu Santo y lo que no, entre lo que nos conduce a Dios y lo que nos aleja de Él. Amén.
English Version
Ephesians 4, 14-15
14 that we may be no longer children, tossed to and fro and carried about with every wind of doctrine, by the sleight of men, in craftiness, after the wiles of error; 15 but [c]speaking truth in love, may grow up in all things into him, who is the head, even Christ;
How many today are separated from God by things like fashion, the cultural industry, ideologies, money, power, hedonistic currents, fortune-tellers, etc ... There are not a few people who are trapped in deceptive proposals, in proposals that separate them from the life in Christ that is true happiness. Today the struggle for Christians is fierce, whether we want to accept it or not, in a mediated and interconnected world, all these things mentioned at the beginning will influence to a greater or lesser extent the life, thought and behavior of each individual. . It depends on the will power of each person and the degree of maturity and knowledge reached in faith in Christ, to resist and not be scammed by deceptive proposals that only lead to unhappiness, disappointment, discouragement and spiritual death and physical.
It is necessary to resist those things that separate us from God. We are called to reject the temptations of this world, we have been called to holiness (1 Peter 1:16). The current world is full of deceptive proposals, some of them, with the clear purpose of distancing us from God, others for example, in order to make us slaves of consumption and money, making us believe that happiness and the fullness of existence are there is in "owning", in material wealth. Are you one of those who believes that happiness is the size of your pocket? How unhappy you would be if you ran out of money! If you put your trust in God, for whom everything is possible (Lk 18, 27), even if your pocket is empty and you walk through deserts, He will guard your heart and your thoughts, and will make you enjoy an unshakable peace that surpasses all understanding ( Philippians 4, 7). He who fixes money and / or passions as the center of his life will sooner or later be lost and / or will end up experiencing some degree of "existential emptiness", that is, the meaninglessness of his own existence. The transcendental gives full meaning to our own life, in Christ we will find love, truth and hope that provides full meaning to our existence.
Do not be deceived _ "Enter through the narrow gate; for wide is the gate, and broad is the way that leads to destruction, and many are those who enter through it; 14 because narrow is the gate, and narrow is the way that leads to life, and few are those who find it. "(Matthew 7, 13-14) _ Christ is the door that leads to fullness (Jn 10, 9), He is the way, the truth and the life (Jn 14, 6), follow him confidently, in him you will find no deception.
May the Holy Spirit grant us the grace of the gift of discernment so that we are always able to distinguish between what is true doctrine and what is false doctrine, between what comes from the Holy Spirit and what does not, between what leads us to God and what takes us away from Him. Amen.
▃▃▃▃▃▃▃▃▃▃▃▃▃▃▃▃▃▃▃▃▃▃▃
¡Paz y Gracia!
Peace and Grace!