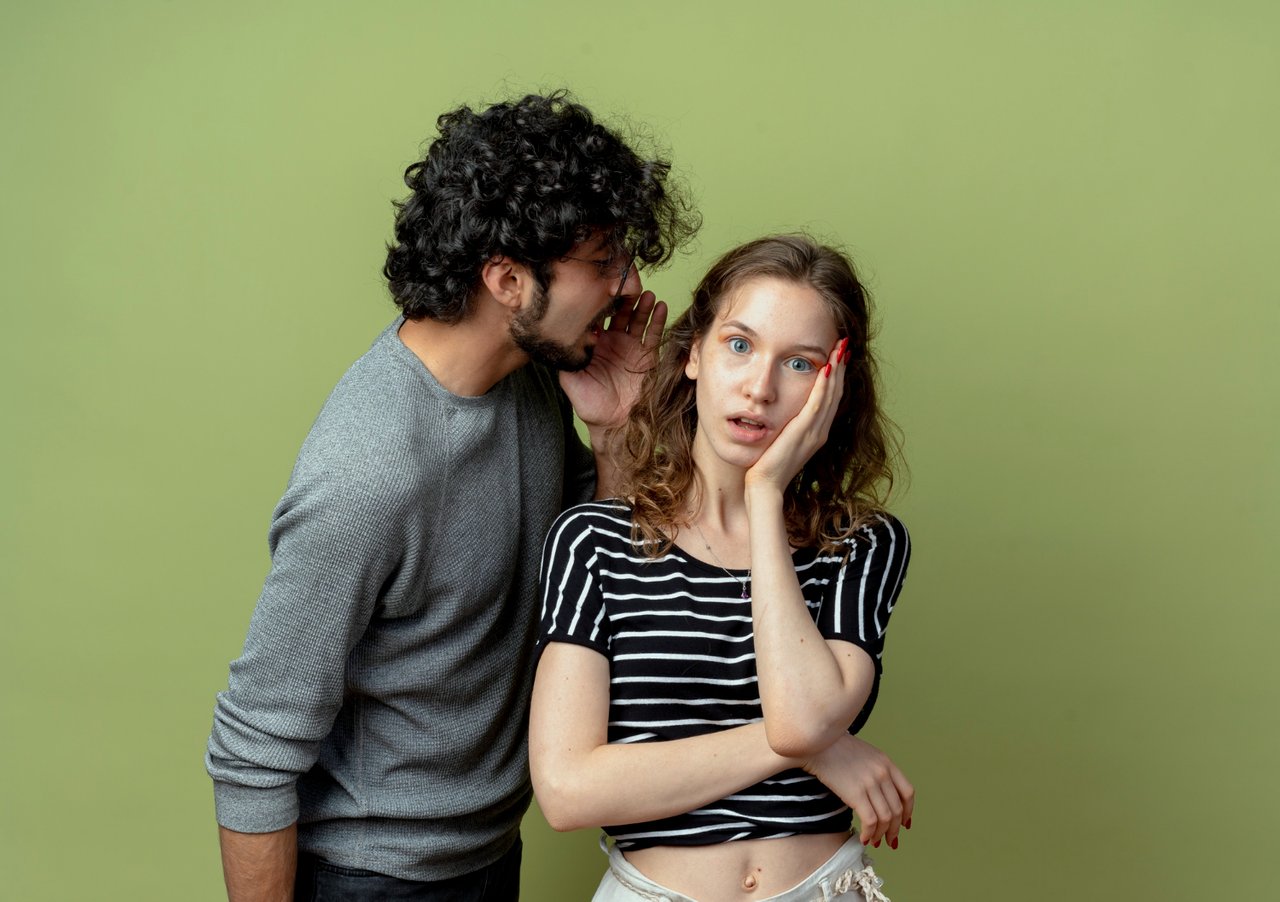 Foto de Luz creado por stockking - www.freepik.es
Proverbios 11, 13
El que anda en chismes descubre el secreto; Mas el de espíritu fiel lo guarda todo.
La amistad es un tesoro que se sustenta en el amor, en la confianza y en la sinceridad. El verdadero amigo escucha nuestros problemas personales, ríe y llora con nosotros, reflexiona y comparte su punto de vista con sinceridad sin juzgarnos, un verdadero amigo orienta su pensar y su hacer al bien del otro, y sobre todo, guarda con sigilo todo aquello que le es confiado. La palabra sigilo significa "guardar con celo el secreto de lo que se nos confía". El sigilo es un atributo fundamental de la amistad.
Imaginemos por un momento que tu mejor amigo se desahoga contigo, contándote acerca de sus problemas maritales y en vez de guardar el secreto, haces lo contrario, lo cuentas a todos ¿Cómo crees que se sentirá tu amigo al enterarse de lo que haz hecho? ¿Seguirá creyéndote digno de su confianza? ¿Seguirá creyendo en el ideal de amistad? Defraudar o traicionar la confianza de un amigo es cosa seria; al hacer esto se le puede ocasionar profundas heridas emocionales que le marquen de por vida, o en el peor de los casos, destruir en su corazón la idea de amistad. Un "amigo" chismoso; debilita y destruye, un amigo; fiel fortalece y edifica.
Si alguien se jacta de ser cristiano, pero ama el chisme, se engaña a si mismo, no está en la Verdad (Santiago 1, 26). El chisme en general es algo terrible, pero cuando alguien chismea sobre las cosas que un amigo le confía, es algo peor. Sepamos comprender que la amistad es un campo en el cual podemos ejercitar las virtudes, es decir, en los amigos hallamos la oportunidad de ser mejores personas, no nos neguemos esa oportunidad, no tiremos todo por la borda por causa del chisme. ¿Buscas un modelo real de amistad y de fidelidad? Lo hallarás en Aquél que pronunció las siguientes palabras "Nadie tiene mayor amor que este, que uno ponga su vida por sus amigos." Jesucristo. (Jn 15, 13)
Que el Espíritu Santo nos conceda el don de la templanza y nos acerque cada día más a la Verdad de Cristo Jesús. Amén.
---
---
English Version
Proverbs 11, 13
He that goeth about as a tale-bearer revealeth secrets; But he that is of a faithful spirit concealeth a matter.
Friendship is a treasure that is sustained by love, trust and sincerity. The true friend listens to our personal problems, laughs and cries with us, reflects and shares his point of view with sincerity without judging us, a true friend guides his thinking and doing to the good of the other, and above all, he keeps secret everything that it is entrusted to you. The word stealth means "to guard with zeal the secret of what is entrusted to us". Stealth is a fundamental attribute of friendship.
Imagine for a moment that your best friend ventures to you, telling you about his marital problems and instead of keeping the secret, you do the opposite, you tell everyone How do you think your friend will feel when he finds out what you have done? Will he still believe you are worthy of his trust? Will you still believe in the ideal of friendship? Defrauding or betraying the trust of a friend is serious business; By doing this, you can cause deep emotional wounds that mark you for life, or in the worst case, destroy the idea of ​​friendship in your heart. A gossiping "friend"; weakens and destroys, a faithful friend; strengthens and edifies.
If someone boasts of being a Christian, but loves gossip, he is deceiving himself, he is not in the Truth (James 1:26). Gossip in general is a terrible thing, but when someone gossips about things a friend confides in them, it's worse. Let us understand that friendship is a field in which we can exercise virtues, that is, in friends we find the opportunity to be better people, we do not deny ourselves that opportunity, we do not throw everything away because of gossip. Are you looking for a real model of friendship and fidelity? You will find it in Him who spoke the following words "Greater love has no one than this, that one lay down his life for his friends." Jesus Christ. (Jn 15, 13)
May the Holy Spirit grant us the gift of temperance and bring us closer each day to the Truth of Jesus Christ. Amen.
▃▃▃▃▃▃▃▃▃▃▃▃▃▃▃▃▃▃▃▃▃▃▃
¡Paz y Gracia!
Peace and Grace!