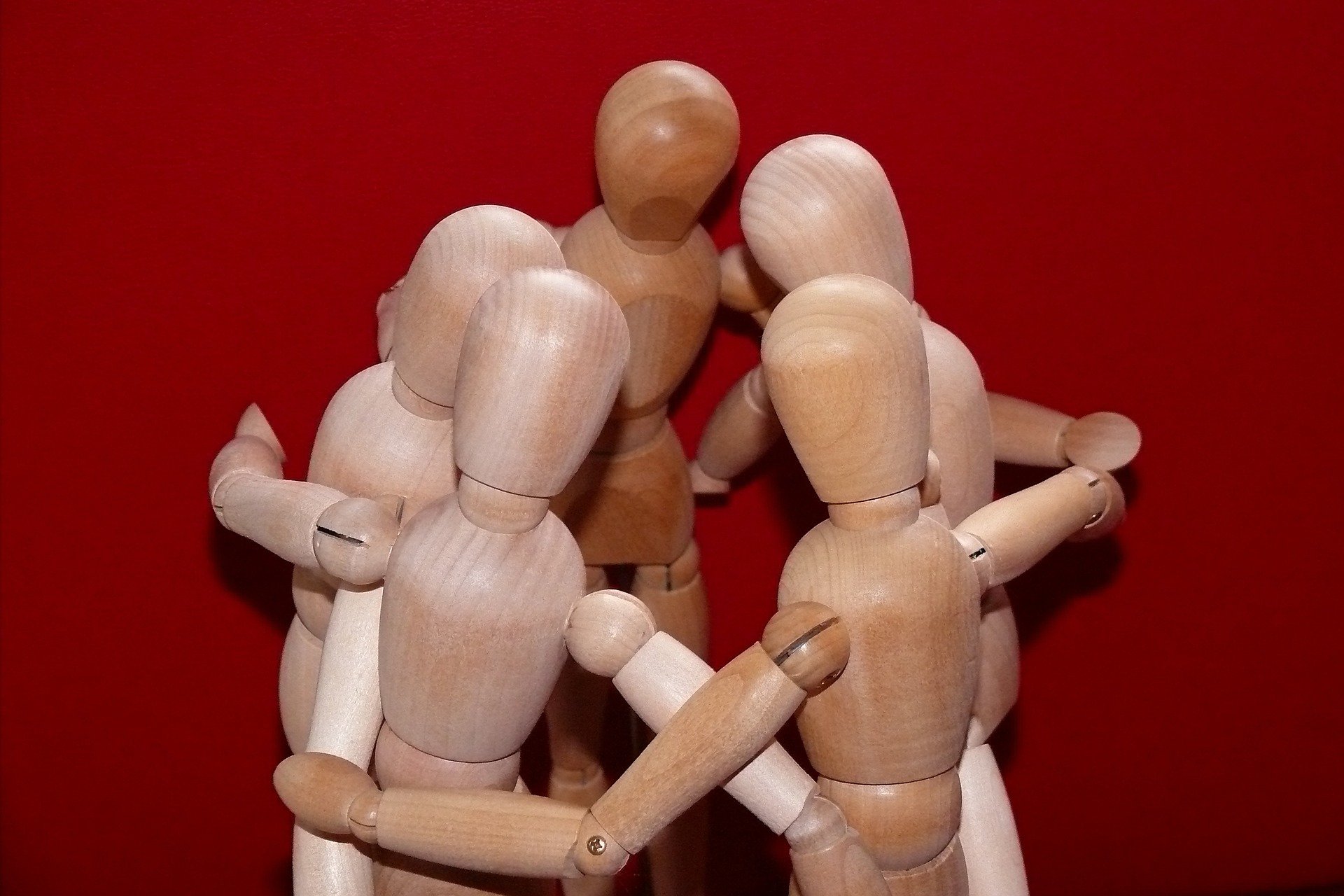 Imagen de Christine Schmidt en Pixabay
Mateo 5, 44
44 Pero yo os digo: Amad a vuestros enemigos, bendecid a los que os maldicen, haced bien a los que os aborrecen, y orad por los que os ultrajan y os persiguen;
Sí Dios amara sólo a los que lo aman ¿habría enviado a Su Hijo unigénito para que todo el que en Él crea sea salvo y tenga vida eterna? (Jn 3, 16-17) ¿Saulo de Tarso hubiera podido llegar a ser el apóstol Pablo? (Hechos 9, 1-31). El amor de Dios viene a transformarlo todo en Cristo Jesús, en Él y por él, el pecador puede llegar a ser santo, el violento; pacífico, el rencoroso; misericordioso, el orgulloso; humilde, el injusto; justo, etc... ¡Todo esto es posible por el amor y la misericordia de Dios! Los cristianos estamos llamados a permanecer en el amor, pues el que permanece en el amor, permanece en Dios (1 Juan 4, 16). Siguiendo esta lógica, sí odiáramos a nuestros enemigos ¿permaneceríamos en Dios?
Imaginemos por un momento que alguien le hace algo terrible a un cristiano, y este se hincha de odio y de rencor ¿Podría este cristiano lleno de odio y de rencor, seguir hablando del amor y de la misericordia de Dios sin dejar de ser coherente con lo que predica? ¡Bendito sea Dios! Porque aún en la injusticia de la cruz, Cristo no dejó de amarnos.
El Reino de Dios sólo será posible si perseveramos en Cristo y en el mandato del amor (Jn 13, 34). Amemos bajo cualquier circunstancia, aunque duela. Si alguno es rechazado y odiado por causa de Cristo, sepa que no debe desanimarse, ni llenarse de odio, ni mucho menos sentirse avergonzado, todo lo contrario, debe perseverar en el amor, glorificar al Señor y orar por aquellos que procuran su mal. Recordemos que Cristo lo hizo todo y lo soportó todo por amor a Dios Padre y al prójimo. No tengamos miedo de imitar y de seguir Su ejemplo.
Que el Espíritu Santo nos inspire siempre para seguir, bajo cualquier circunstancia, la lógica del amor. Amén.
---
---
English Version
Matthew 5, 43
44 but I say unto you, Love your enemies, and pray for them that persecute you;
If God loved only those who love him, would he have sent his only begotten Son so that everyone who believes in him may be saved and have eternal life? (Jn 3, 16-17) Could Saul of Tarsus have become the Apostle Paul? (Acts 9, 1-31). The love of God comes to transform everything in Christ Jesus, in him and through him, the sinner can become holy, the violent; peaceful, the spiteful; merciful, the proud; humble, the unjust; righteous, etc ... All this is possible because of God's love and mercy! Christians are called to remain in love, since he who remains in love abides in God (1 John 4:16). Following this logic, if we hated our enemies, would we remain in God?
Imagine for a moment that someone does something terrible to a Christian, and he swells with hatred and resentment. Could this Christian, full of hatred and resentment, continue to speak of God's love and mercy while remaining consistent with what do you preach? Blessed be God! Because even in the injustice of the cross, Christ did not stop loving us.
The Kingdom of God will only be possible if we persevere in Christ and in the command of love (Jn 13:34). Let's love under any circumstance, even if it hurts. If anyone is rejected and hated for the sake of Christ, know that they should not be discouraged, nor filled with hatred, much less feel ashamed, on the contrary, they must persevere in love, glorify the Lord and pray for those who seek their evil. Let us remember that Christ did everything and endured everything out of love for God the Father and for his neighbor. Let's not be afraid to imitate and follow his example.
May the Holy Spirit always inspire us to follow, under any circumstance, the logic of love. Amen.
▃▃▃▃▃▃▃▃▃▃▃▃▃▃▃▃▃▃▃▃▃▃▃
¡Paz y Gracia!
Peace and Grace!