Hello Fellow Steemians!!
God desires that you not take part in any kind of evil. Seek His strength in fleeing from the very appearance of evil.
And lead us not into temptation,
but deliver us from the evil one.
- Matthew 6:13
New International Version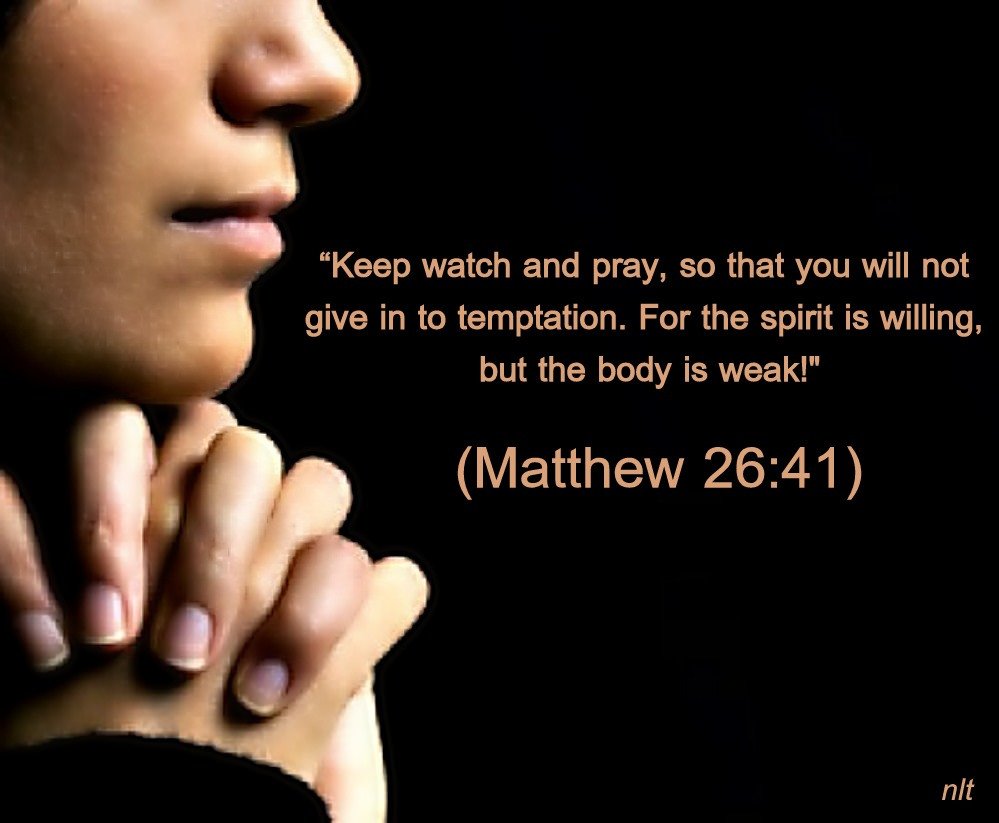 here
"Watch and pray so that you will not fall into temptation. The spirit is willing, but the flesh is weak."
- Matthew 26:41
New International Version
Flee the evil desires of youth and pursue righteousness, faith, love and peace, along with those who call on the Lord out of a pure heart.
- 2 Timothy 2:22
New International Version
Pray It!
Admit to God that you're often weak when tempted with doing things that everyone else is doing. Ask for His strength to say no. Be blessed and keep on smiling whenever and wherever you are. Have a great day everyone! God bless us all and again thank you for your time.🙂
Source: From my OneYearDevoForTeen App.