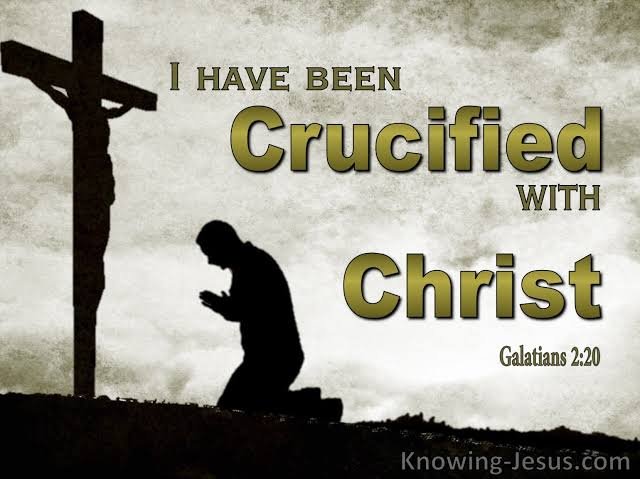 image source
Calvary Greetings to all my fellow steemians in the name of our Lord Jesus Christ the Son of God, who loved us and gave himself for us that he might redeem us from all iniquity and purify unto himself a perculiar people zealous of good works.
I trust our day has been a blessed one?
You're welcome to my blog!
Quickly I would love to share with us a word of God which I titled to be LIVING A CRUCIFIED LIFE.
TEXT: Galatians 2:20
KJV:I am crucified with Christ: nevertheless I live; yet not I, but Christ liveth in me: and the life which I now live in the flesh I live by the faith of the Son of God, who loved me, and gave himself for me.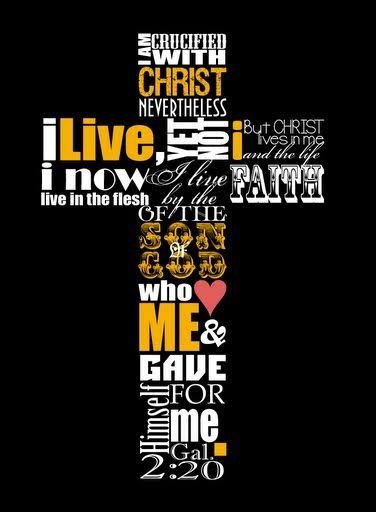 image source
INTRODUCTION
Crucifixion with Christ is a deliberate act of submission and consecration of oneself to God, by subduing the flesh and embracing a constant walk of obedience with Christ. There is a constant war between the flesh and the spirit; We have a tremendous role to play as a believer in mortifying or subduing the flesh so as to live a crucified life.
WHAT DOES MEAN TO BE LIVING A CRUCIFIED LIFE?
It means laying aside every works of the flesh.
1 peter 2:1-2
KJV:laying aside all malice, and all guile, and hypocrisies, and envies, and all evil speakings. As newborn babes, desire the sincere milk of the word, that ye may grow thereby: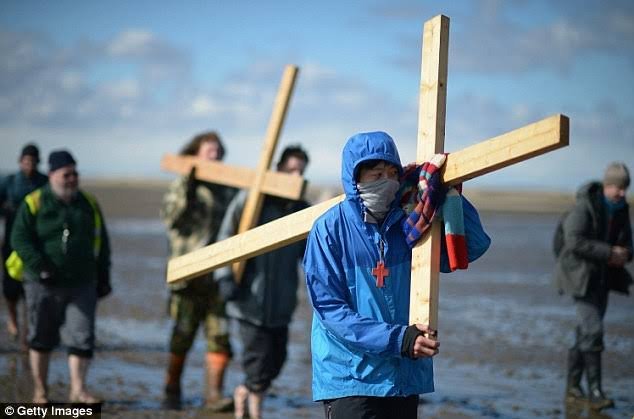 image source
2.It also means presenting your body as a living sacrifice unto God.
Romans 12:1
KJV:I beseech you therefore, brethren, by the mercies of God, that ye present your bodies a living sacrifice, holy, acceptable unto God, which is your reasonable service.
WHO CAN LIVE A CRUCIFIED LIFE?
Those who are genuinely born again
John 3:3
KJV:Jesus answered and said unto him, Verily, verily, I say unto thee, Except a man be born again, he cannot see the kingdom of God.
2.Those who desire to please God.
Romans 8:8
KJV:So then they that are in the flesh cannot please God.
HOW CAN WE LIVE A CRUCIFIED LIFE?
1.By giving ourselves consistently to prayers.
Matthew 26:41
KJV:Watch and pray, that ye enter not into temptation: the spirit indeed is willing, but the flesh is weak.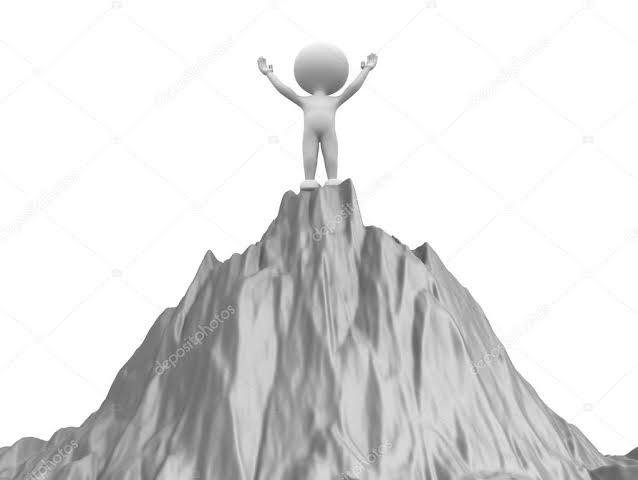 image source
2.By setting our affections on the things above.
Colossians 3:2
KJV:Set your affection on things above, not on things on the earth.
SOME BENEFITS OF LIVING A CRUCIFIED LIFE.
You will have freedom from Sin
Romans 6:7
:For he that is dead is freed from sin.
2.You will reign with Christ in Glory when he appears.
Colossians 3:4
KJV:When Christ, who is our life, shall appear, then shall ye also appear with him in glory.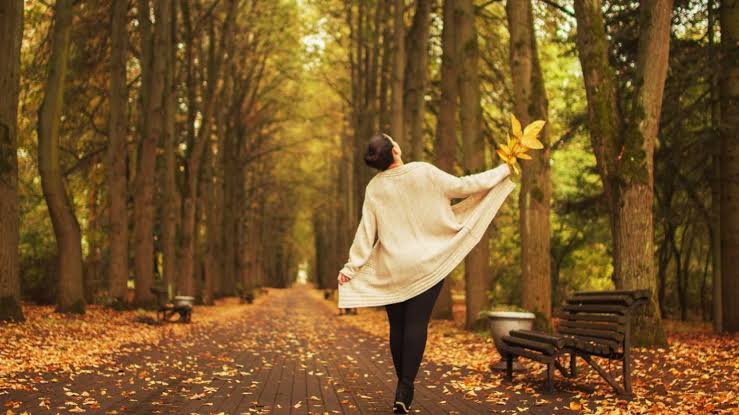 image source
CONCLUSION
Finally my beloved brethren and steemians, crucifixion with Christ is a kernel of consecration and not the presentation of our gifts, wealth or intelligent prowess; but the presentation of ourselves to God without any reserve.
Thanks for reading and upvoting.
God bless you!
Shalom!